Intel announces new logo with 11th generation Core processor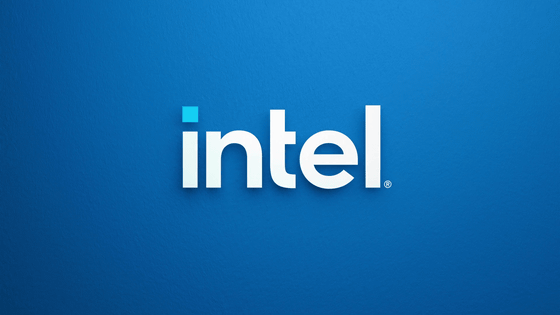 Intel has
officially announced
the 11th generation Core processor for mobile, which has been developed under the codename '
Tiger Lake
'. At the same time, Intel is releasing a new logo.
Sparking the Next Era for the Intel Brand | Intel Newsroom
https://newsroom.intel.com/editorials/intel-brand-karen-walker/
Intel debuts a new logo alongside its 11th Gen chips-The Verge
https://www.theverge.com/2020/9/2/21418540/intel-new-logo-2020-redesign-minimalist-branding
The 11th generation Core processor, which has been developed under the codename 'Tiger Lake', has been announced. The 11th generation Core processor that adopted Intel Iris Xe graphics adopts 10nm SuperFin as the process rule, and L2 cache per CPU is 1.25MB, LLC is 12MB. Up to 96
execution units
(EU), DDR4/LPDDR4 memory, and Intel Gaussian & Neural Accelerator (GNA) version 2.0. In addition, it is compatible with
Thunderbolt 4.0
that complies with USB4, and PCI Express is also compatible with Gen4.
Comparing the 11th generation Core processor with the 10th generation Core processor, the content creation speed such as photo editing is up to 2.7 times, the productivity of Microsoft Office 365 is improved by 20% or more, and the gaming performance is more than 2 times faster. .. Notebook PCs with 11th generation Core processor will be released by manufacturers such as Acer, ASUS, Dell, Dynabook, HP, Lenovo, LG, MSI, Razer, Samsung.
Intel Launches 11th Gen Intel Core and Intel Evo (Event Highlights)-YouTube
Technical details of Intel Lake Iris Xe graphics on Tiger Lake and 11th generation Core processors were announced during the online event 'Architecture Day 2020' held on August 11, 2020 And are summarized in the following articles.
Summary of announcement at online event ``Architecture Day 2020'' such as Intel's next-generation mobile processor ``Tiger Lake'' and Xe graphics-GIGAZINE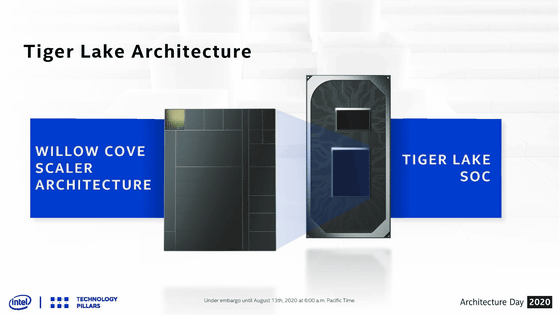 In line with this, Intel has announced its new logo. It is the third time Intel has changed the logo, and it has changed to a simpler one.
Intel Transforms Its Brand-YouTube
In 1991, the 'Intel Inside' logo, known as 'Intel,' was born in Japan.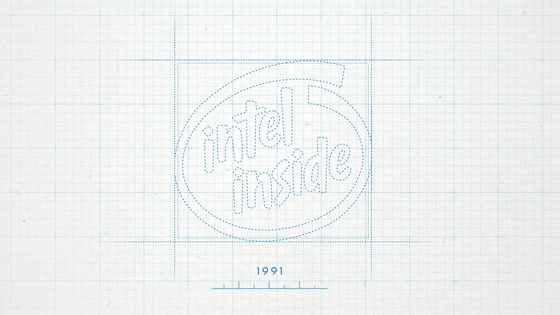 After that, the logo was changed in 2006.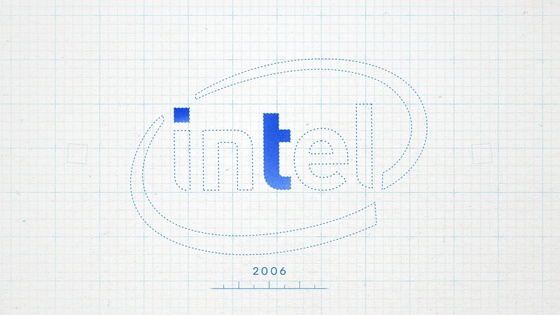 The line surrounding the word 'Intel' has been erased and the new Intel logo has become simpler.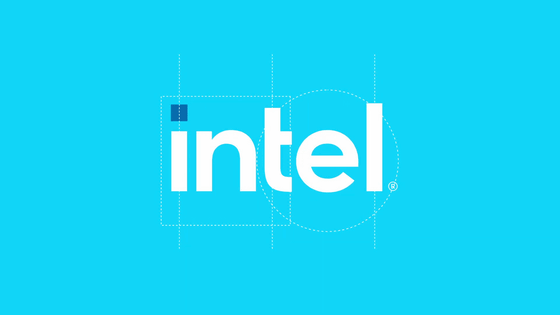 Various color variations. It seems that a color accent will be added to the 'i' dot.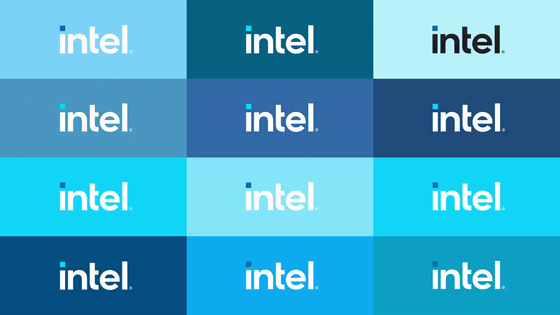 Not only the 11th generation Core processor...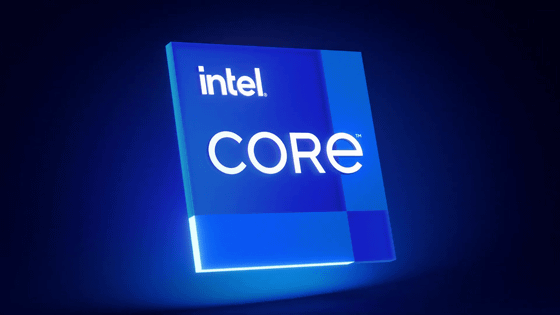 Xeon
...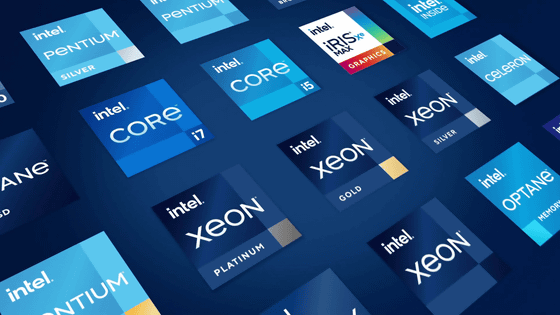 A new brand 'Intel Evo platform' compatible with '
Project Athena
', which is the standard for next-generation notebook PCs, and the 11th generation Core processor has also been announced, and this Evo also uses the new Intel logo.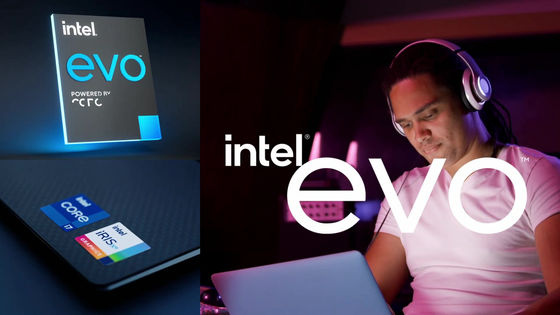 In addition, it seems that the sound logo called 'Bong' flowing with Intel products will be renewed in the latter half of 2020.

Intel-Sound Logo-YouTube


Overseas media The Verge wrote, 'Probably a PC with a sticker that adopts the new Intel logo will appear soon', and Intel is actually the 11th generation processor that adopted this new logo We have released a video as if to announce the appearance of a notebook PC with an Evo sticker.

Introducing the 11th Gen Intel Core Processors and Intel Evo Platforms-YouTube