How Google and Facebook have destroyed the community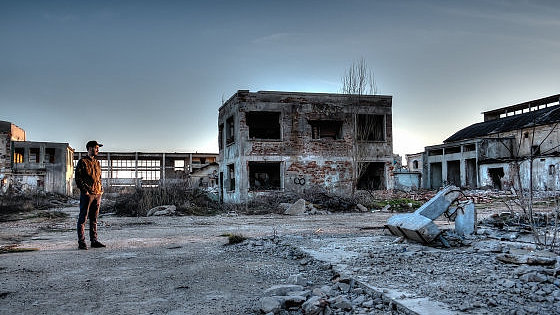 Huge technology companies such as Google and Facebook are suspected of monopolizing the market,
and
the US Federal Trade Commission is investigating antitrust laws. Two companies are considered to be creating confusion at the national level, but the impact on the community is often overlooked, and author
Pat Garofalo
, the author, details the impact Google and Facebook have on the community It is summarized in.
Close to Home: How the Power of Facebook and Google Affects Local Communities-American Economic Liberties Project
https://www.economicliberties.us/our-work/close-to-home-how-the-power-of-facebook-and-google-affects-local-communities/
Garofaro said that the two companies impacted their communities by saying that 'products' such as search services and SNS impacted the communities through the organization of the advertising market and the feasibility of local journalism.' , 'The effect of having a more direct strategy of obtaining subsidies on the local community' is broadly divided into two.
◆Google weakened local business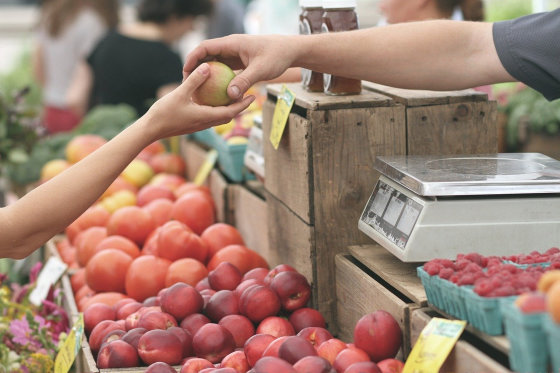 First of all, one of the common points of Google and Facebook is that they 'provide an advertising service for local restaurants and shops.' Facebook is known
to have built
an
ecosystem
where big companies don't lose revenue when they boycott ads, and Google is also expanding its advertising
business
for
small businesses in the region
.
One of them is Google's '
local search
', which means that when users search for business information or places near their current location, search results based on geographic conditions are displayed. For example, if you search for 'Thai restaurants' in Google search, Thai restaurants near your current location will be displayed. At this time, Google map is displayed first in the result of Google search, and then Google review rating is displayed. Users are more likely to click on the ones at the top of the search results, but no matter what they click on, they will be directed to the 'Google service' rather than the restaurant website.
Combined with the fact that Google search is almost monopolistic in Internet search, such a mechanism ``If local shops try to gain an advantage on the Internet, they have to make full use of Google's service'' It is producing.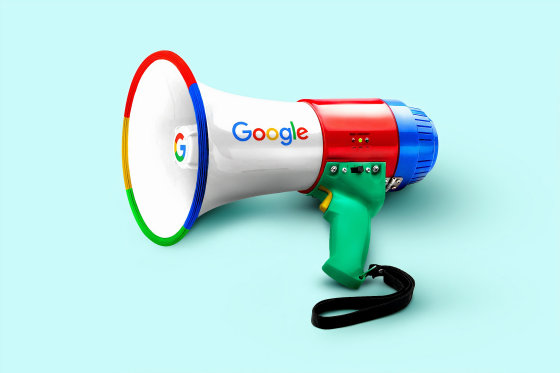 It's also known that Google's local searches are error-prone and slow to fix. For this reason, fraud cases in which the name of a locksmith known in the area is registered in Google Business and the customer is charged 5 to 6 times the fee is frequently occurring. What's more, legitimate businesses may even pay for Google Ads to eliminate the effects of such 'poor search results' and 'wrong
listings
.' Also, in the past, Google has used that huge power
to exclude
one
service form
called 'third party technical support service'
from the search results
.
Given this background, Garofaro believes that the recognition that 'Google displays useful information to users' is incorrect. Google explains, ``We prefer to show Google products in Google search results because it is useful for users,'' but in at least two studies, users showed that Google displayed their content It has been shown that it prefers search results that Google content is not displayed over search results. Google is displaying 'what it makes for you' rather than what the user wants to see.
◆Google and Facebook weakened local news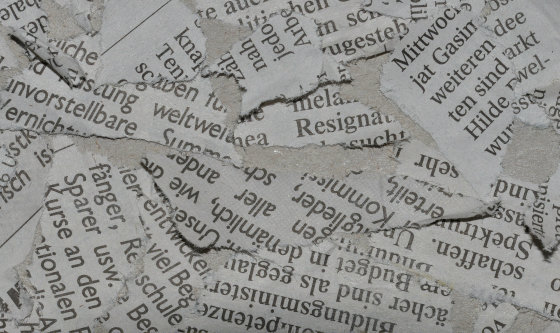 According to
the Save Journalism Project
, 32,000 employees in the newsroom have been fired in the last 10 years, 1300 local news communities have disappeared in the last 15 years, and 60% of American counties are daily newspapers. It is said that the situation is not having.
The influence of the news had a great influence on the local democratic politics. Regular newspaper readers were more likely to vote in elections, so in areas where the daily newspaper was abolished, fewer candidates for election, lower voter turnout, and incumbents could win elections
(PDF file It seems that there are more
. There is also a
survey result
showing that the reduction of personnel at local newspapers is associated with a decrease in new candidates for elections and an increase in elections for incumbents only. Studies also
show that in
areas with few local daily newspapers, residents are less likely to know the names of the legislators.
It is believed that such collapse of local news was caused by Google and Facebook monopolizing the digital advertising market, robbing the revenue that would have been used for the news ecosystem.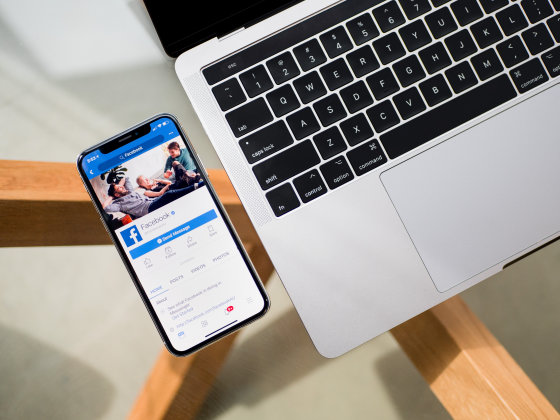 So how did Google and Facebook steal local news? First, Google established a mechanism for the digital advertising market to intervene between publishers and advertisers who distribute news on the Internet. This makes it almost impossible for publishers and advertisers to do business other than by using Google (PDF file) .

In addition, Google requires publishers to use Accelerated Mobile Pages (AMP) , which allows users to read news on Google's ecosystem without visiting news sites. This impairs publishers' ability to build readers and experiences reduced ad revenue and traffic.

In addition, by publishing the news distributed by the publisher on Google News and Google Discover, we are stealing users from the publisher. By such a mechanism, a structure is built in which Google receives the revenue that should have entered the publisher side that originally distributed the news.

Facebook, on the other hand, has also undermined the press industry in a way that 'spreads out false information.' Facebook's news feed is designed to present more sensational and suspicious content to users and to collect data through repeated access by users. In 2016, the fake news that "Syrian refugees raped a 6-year-old girl" spread in a town in Idaho, USA, where no Syrian refugees existed, and became a big tumult. It's often questioned that Facebook is spreading fake news and affecting politics.

◆ Google and Facebook Grant Strategy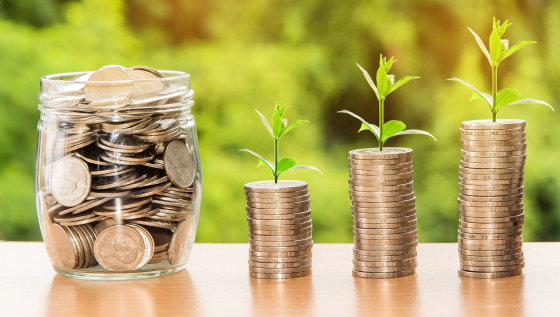 'Google and Facebook are leveraging the power gained through monopolies to prey on communities across the United States to withdraw from local governments in exchange for 'giving employment and investment,' Garofaro points out. doing. Even if it has been clarified so far, Facebook is $ 374 million (about 40 billion yen) from 2010, Google is $ 882 million (about 93.5 billion yen) from 2005 Received as a subsidy from Please note that this is only a publicly available grant, so it is believed that we are actually receiving more.

In particular, the two companies have received large subsidies for setting up large data centers. Facebook has received a grant of $ 150 million (about 16 billion yen) for a data center in Utah and $ 147 million (about 15.5 billion yen) for a data center in Texas, Google is Oregon Has received $360 million in data centers and $254 million in data centers in North California. In addition, Facebook owns at least 12 data centers in the United States, and Google owns at least 17 data centers.

Such grants affect local governments. Most subsidies take the form of 'property tax exemption', but property taxes paid by companies are usually applied to operating costs of public schools in the United States. In Iowa, employees did not notice Facebook's property tax exemption and organized the school district's budget, and when the fact of exemption was found later, the school district
lost
the budget of $ 900,000 (about 95 million yen)
That
.
The companies are to create jobs by setting up a data center, but, in fact, employment is very small from the local, about 30 to 50 people per 1 data center with
(PDF file) has been seen
. A report that the employment of the area has greatly increased due to the establishment of the data center is not at the time of writing the article.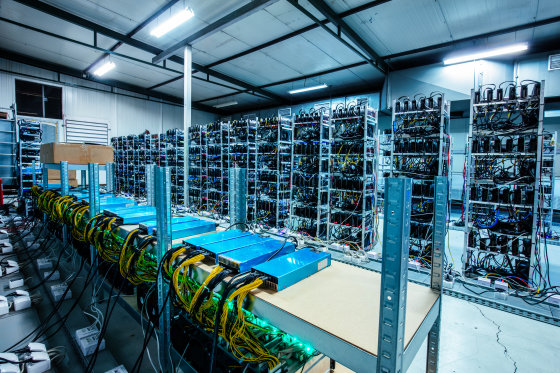 In addition, Facebook and Google have data centers located near the power plant, which will also help. It is technically unwise to place the data center near the power plant, and it is not necessary to receive subsidies, but in many cases, electricity and water bills are discounted. However, these arrangements are to be made between companies and local governments, and it is unclear how much assistance will be provided. Gabriel Chan, a professor at the University of Minnesota, said, 'There are times when subsidies go too far and Google gets too much, but no one really knows how much it really costs.'

As such, many of the grants Facebook and Google receive are often not publicly available. "Google has a strategy of keeping things quiet by keeping its name out of the deal, creating controversy," said Chan.

As mentioned above, Google and Facebook are changing the lives of people by unknowingly affecting local government levels through market monopoly, Garofalo pointed out. By eliminating corporate monopolies, increasing transparency, and requiring accountability at the local government level, the local economy regains fairness and resilience, Garofalo said.