Microsoft forms tag with Walmart in TikTok acquisition competition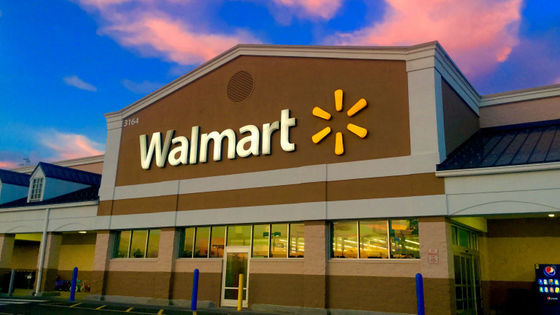 by
Mike Mozart
Local time on August 27, 2020, the world's largest supermarket chain
Walmart
based in Arkansas announced that it will embark on a business acquisition of
TikTok
, a short movie sharing application developed and operated by
ByteDance
in China, in partnership with Microsoft. ..
Walmart is teaming up with Microsoft on TikTok bid
https://www.cnbc.com/2020/08/27/walmart-is-teaming-up-with-microsoft-on-tiktok-bid.html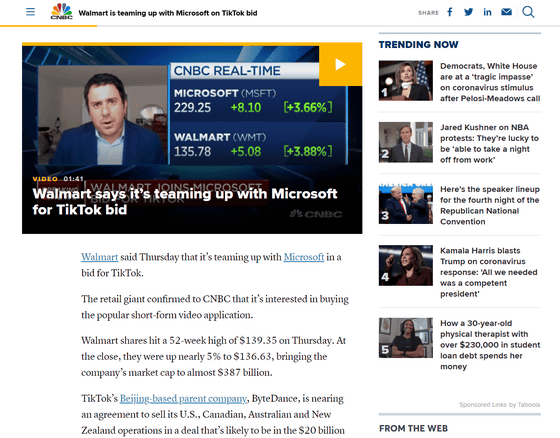 Walmart wanted majority TikTok stake; teamed with Alphabet, SoftBank
https://www.cnbc.com/2020/08/27/walmart-wanted-majority-tiktok-stake-teamed-with-alphabet-softbank.html
Trump President as 'to be sold to the country's companies in the business in the United States until September 15, 2020 to prohibit the use of the country' to the TikTok
announcement
also TikTok acquisition competition which was launched in response to the fact that The deadline is approaching. ByteDance is expected to sell TikTok's US, Canada, Australia, New Zealand business from $ 20 billion (about 2.1 trillion yen) to $ 30 billion (3.2 trillion yen), according to sources with Walmart Two companies, Microsoft and Oracle, who have joined hands, are participating.
Walmart joined forces with Microsoft to join TikTok to increase its competitiveness with Amazon, the same retailer. Wal-Mart in a statement, 'as long obtained the American business of TikTok Wal-Mart
Omni channel
comments and will be able to grow the advertising business and the marketplace of important ways and third-party to reach customers.' Wal-Mart will use TikTok for the
Walmart+
subscription service, which is similar to Amazon Prime and has the same day delivery of products and a flat-rate video distribution service for original TV programs and movies, which is scheduled to start service soon. It is being done.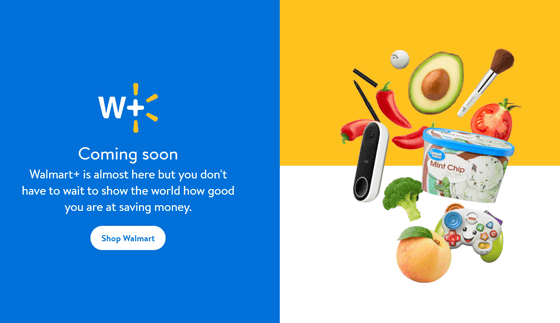 According to reports, Wal-Mart wants to become the majority shareholder of TikTok and was looking for partnerships with Google's parent company Alphabet and Softbank before officially partnering with Microsoft. However, YouTube-owned Alphabet is postponed because acquisition of TikTok's American business may violate antitrust laws, and the U.S. government said, ``The US government can participate in the acquisition of TikTok to companies with cloud technology Because of the condition that it is 'limited', the alliance of Softbank, which does not have cloud technology, and the sole acquisition of Wal-Mart, were postponed.

While it is reported that 'President Trump supported Oracle's acquisition of TikTok,' it is uncertain whether it will be Microsoft or Oracle, who partnered with Walmart, to control the competition for the acquisition of TikTok. On August 26, 2020, Kevin Meyer, CEO of TikTok, resigned in response to ByteDance's appeal to the Trump administration, further increasing uncertainty about the future.

'We are confident that the Walmart-Microsoft partnership will meet both US government regulator concerns and US TikTok user expectations,' Walmart said, raising its share price by 6% shortly after the announcement. Did.