Apple blocks free application updates and requests addition of billing options, ridiculous acts and criticisms to make money with fees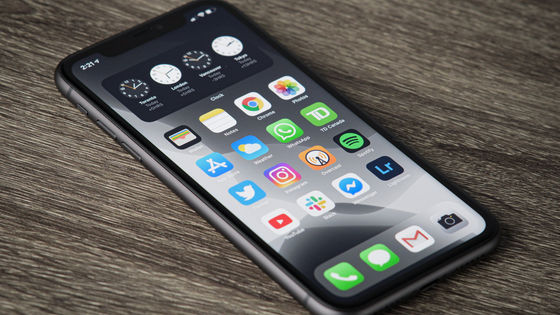 Matt Mullenweg , developer of WordPress and founder of Automattic , said Apple has blocked updates for the WordPress app for iOS, which has been offered as a free app, and asked for additional billing options. I am.

WordPress claims Apple cut off updates to its completely free app because it wants 30 percent-The Verge
https://www.theverge.com/2020/8/21/21396316/apple-wordpress-in-app-purchase-tax-update-store

Apple's iOS and Google's Android, which divide the market as an OS for smartphones, have an official app store called App Store and Google Play, respectively, and app developers who distribute apps through this app store For a long time , people have been frustrated because they have to pay a part of the above as a commission. Since Apple and Google continue to collect uniform fees for in-app purchases, there are also voices that it is 'monopoly', and Epic Games, the developer of the popular game Fort Knight , is actually two companies. A lawsuit has been filed against it and has become a big topic . In addition, especially since the fee charged by Apple is as high as 30% of sales by in-app purchase, in addition to Epic Games, application developers such as Spotify and HEY have voiced criticism of Apple.

``Fort Knight'' developer Epic Games sued Apple-GIGAZINE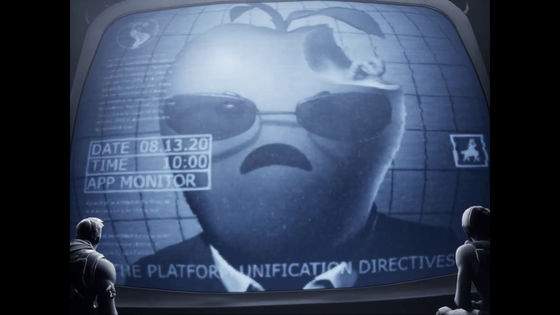 Apple, which has received a lot of criticism about App Store fees, has revealed that it is 'pressing to add a billing option to free apps.' This is an attempt to collect 30% of sales as a commission by adding a billing option via the App Store, which has been criticized by foreign media as a 'stupid story'.

The reason for this was the following tweet from Mr. Malen Wegg, the developer of WordPress. According to him, the iOS version of the WordPress app was blocked by the App Store, and it was impossible to fix bugs in the WordPress app. It seems that they were notified that they need to offer paid option of WordPress.com with in-app purchase to deliver the latest update.

New name: The app has always done a ton of work to support WordPresses hosted anywhere, using the XML-RPC API included in core WP since WP 2.6 was released in 2008.That's why we called it 'WordPress' and not ' https:/ /t.co/lj1vCfp4UL 'or 'Jetpack.'

— Matt Mullenweg (@photomatt) August 21, 2020


The iOS WordPress app is simply an app that allows you to create a website for free, and there is no option to purchase your own domain. Still demanding additional billing options, said Ben Thompson of technology media Stratechery , 'Why doesn't the iOS WordPress app sell, but why does it block updates? This app is an open source project, and Apple demands additional billing options for ridiculous reasons,' condemns Apple's response.

To be clear, the app doesn't sell anything, and why would it? It's an open source project.Apple is requiring the addition of functionality that has no plausible reason to exist.

— Ben Thompson (@benthompson) August 21, 2020


When the overseas media company The Verge contacted Apple and confirmed that Mr. Mullenweg's tweet was a fact, the app distributed on the App Store said, ' The content or function of the app (eg subscription, in-game currency, game Levels, access to premium content, access to the full version) must be released using in-app purchases to unlock content and features such as license keys, augmented reality markers, QR codes, etc. You can't use methods. You can't include buttons, external links, or other features in your app or metadata that direct users to any purchases other than in-app purchases. ' Must follow App Store Review guidelines It was explained that.

However, as mentioned above, the iOS version WordPress app does not sell anything. In addition, what you can do on the application for what you purchased with WordPress.com is only 'upload additional files' and 'select website theme', and you can not do anything special ..

Mr. Marenweg said that he will accept the request from Apple and will add the paid option of WordPress.com to the application, and that Apple also agrees to allow the update if the charging option is added. It is.

``Apple has won the battle with WordPress, and the wealthiest company in the world (Apple) has more apps by forcing app developers to monetize their apps,'' The Verge said. You'll be able to make money, this is just one of the latest examples of Apple's earnest commitment to profitability, contrary to Apple's spirit of prioritizing customer experience above all else. Seems like a decision.'

-Additional note 10:10 on August 25, 2020
Apple issued a statement to CNET saying, 'The problem with the WordPress app for iOS has been resolved,' in which '(the WordPress app for iOS) is a free standalone app, and does not require additional billing options. We apologize for causing the confusion by sending the wrong notification to the developers,' and apologizes that it was a wrong decision to force WordPress to add a billing option.

Apple says WordPress doesn't have to add in-app purchases-CNET
https://www.cnet.com/news/apple-says-wordpress-doesnt-have-to-add-in-app-purchases/