Mitsuya 'Acerola', which boasted 'It's sour to the highest level of the Mitsuya brand!'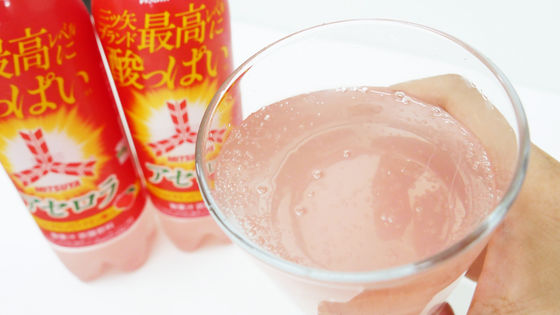 From the Asahi Soft Drinks cider 'Mitsuya' series, the
acerola
flavor '
' Mitsuya 'Acerola
', which is rich in vitamin C, was released on August 18, 2020. Mitsuya 'Acerola' was originally a vending machine limited beverage that appeared in March 2019, and this time it was released as a 500 ml PET bottle version with a new enhanced stimulus. I actually drank it to taste what the highest level of sourness of the 'Mitsuya' brand is.
From the Japanese-born 'Mitsuya' brand to the highest level of the 'Mitsuya' brand, it's sour! 'Mitsuya' Acerola Released on August 18th (Tuesday) | News Release 2020 | Company Information | Asahi Soft Drinks
https://www.asahiinryo.co.jp/company/newsrelease/2020/pick_0804.html
The label of Mitsuya 'Acerola' is based on red.


At the top of the label, it is appealing that it is 'sour to the highest level of the Mitsuya brand'.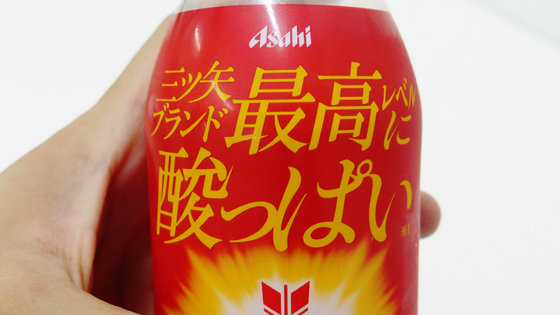 Vitamin C is contained in 100mg per day, and it also contains citric acid.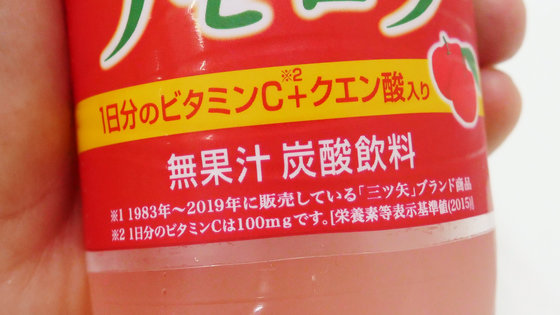 Ingredients are sugars, acidulants, carbonic acid, potassium citrate, flavors, vitamin C, and vegetable pigments. Calories are 54 kcal per 100 ml. Since the content is 500 ml, one bottle will be 270 kcal.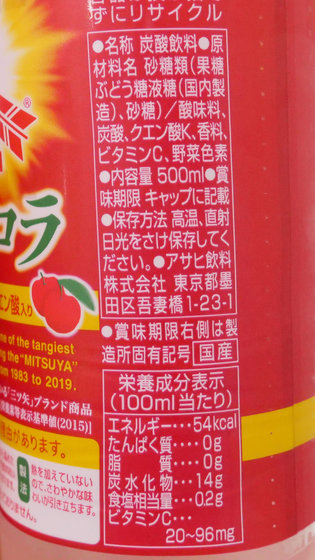 I wanted to see the color of the cider, so I poured it into a transparent cup.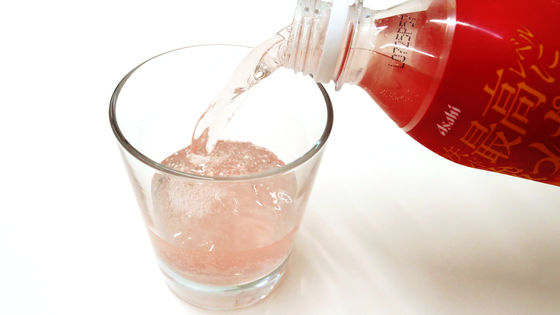 Seen from the side, it has a pale pink color.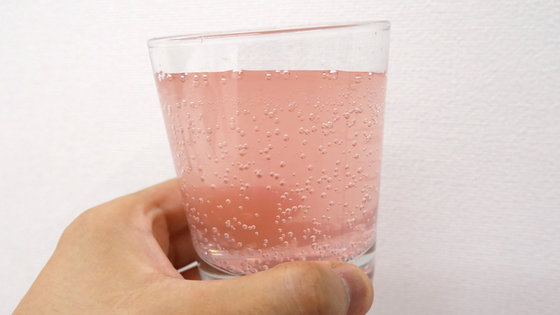 When you drink it, you can feel the strong acidity with the sweet and sour aroma of acerola and the strong carbonic acid stimulus. There was a comment from the editorial staff who tasted it, 'If you are not accustomed to sour drinks, you may be surprised', and the sourness of the Mitsuya brand's highest level is considerable. However, it is not so strong that you cannot drink it. In addition, the sweetness of the cider itself is quite strong, and it gives the impression that the acidity and sweetness continue for a long time even after drinking.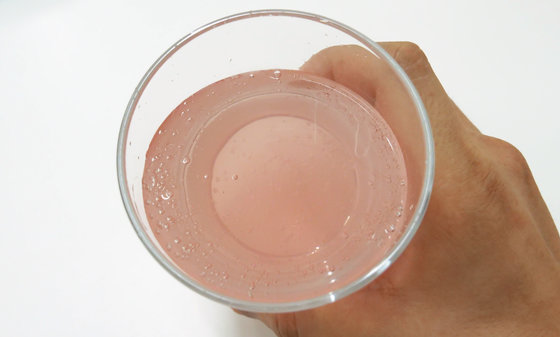 The suggested retail price of Mitsuya 'Acerola' is 140 yen excluding tax, and it can be purchased at supermarkets and convenience stores nationwide from August 18, 2020 (Tuesday).