Uji matcha taste appeared in the thick Italian-Purple of Seven-Eleven so I tried it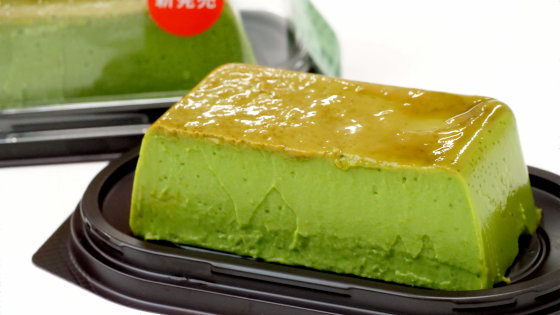 `` Uji Matcha Italian Pudding '' is a new flavor of Seven-Eleven's Italian Pudding that combines a 'solid and moist texture' and 'a creamy taste that melts in the mouth' by carefully steaming It has been available for a limited time since Tuesday, the 18th of March. I bought and ate it to see how Japanese and Western are fused.

Enjoy the texture and flavor ♪ Popular sweets only now! 'Uji Matcha Italian Pudding'-Sequentially released on Tuesday, August 18th at Seven-Eleven stores nationwide-
(PDF file)
https://www.sej.co.jp/var/rev0/0003/6916/120813145239.pdf
So, I bought Uji Matcha Italian Pudding at Seven-Eleven.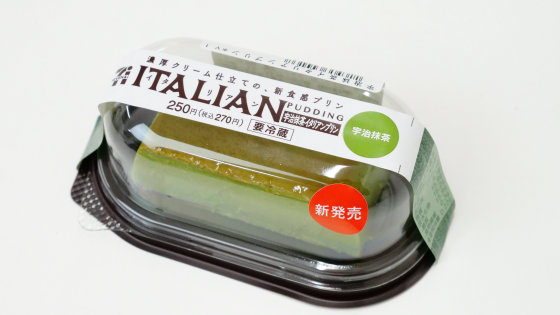 Looking at the raw material names, foods that mainly consist of milk, egg processed products, granulated sugar, sweetened condensed milk, caramel sauce, eggs, gelatin, followed by the letters 'Matcha'. The raw material names are listed in descending order of content, so it seems that the amount of matcha is not so high.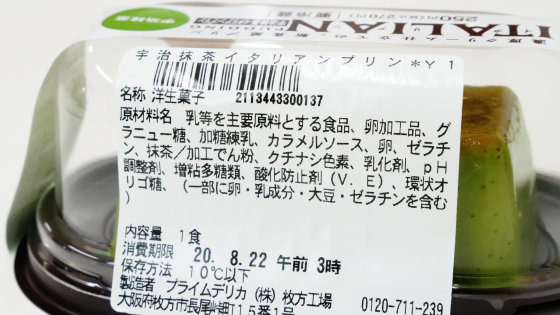 The calorie is 224 kcal per meal.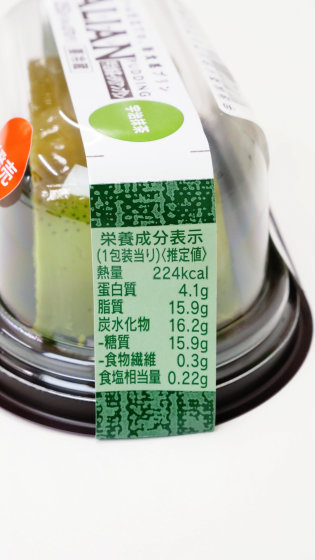 When you open the lid, it looks like this...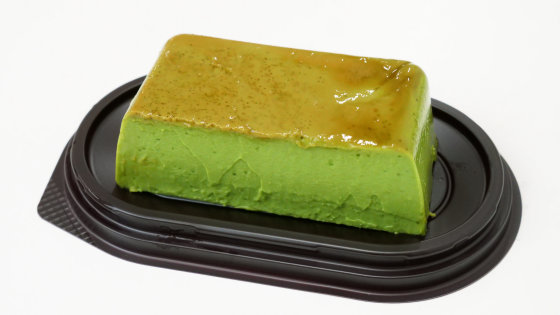 About half the size of the iPhone SE, which has a total length of 138.4 mm.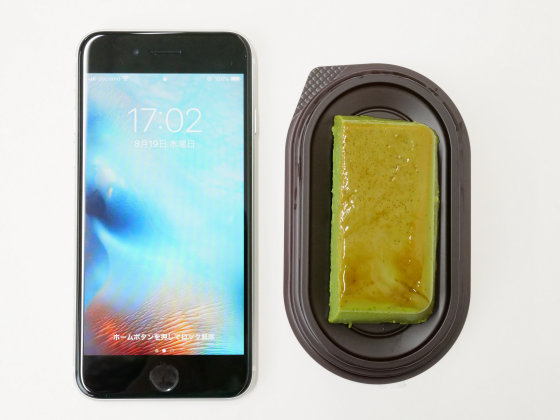 This is about the height.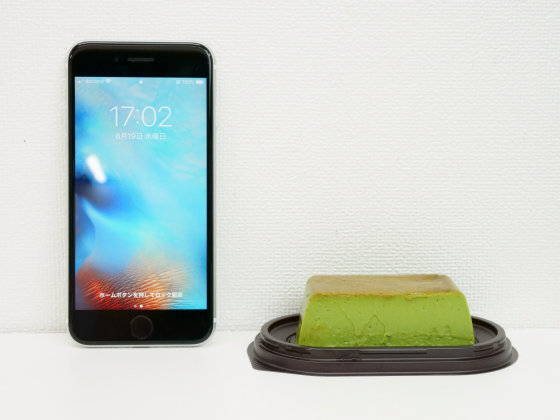 Generally, pudding is divided into caramel layer and pudding layer, but Uji Matcha Italian pudding does not have so much caramel sauce and the surface is slightly colored.



When you put in a fork, it feels moist. Although it has elasticity, the image is a little different from the expression 'hard', and it feels like a memory foam pillow.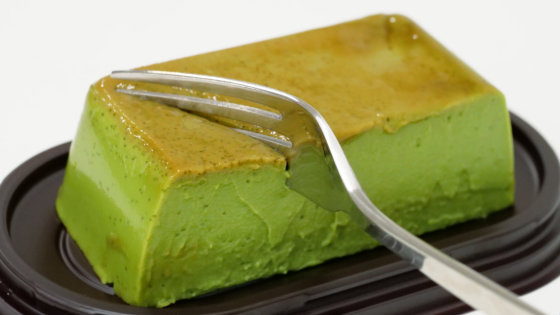 When I tried to eat it, it had a taste of matcha brown. It is said that it contains condensed milk, but the sweetness is neither too strong nor too weak, and it is an exquisite line that does not leave an aftertaste when eaten alone without a drink. Although it has the scent of matcha, it has almost no bitterness or astringency, and its gentle taste made it easy to eat as a dessert.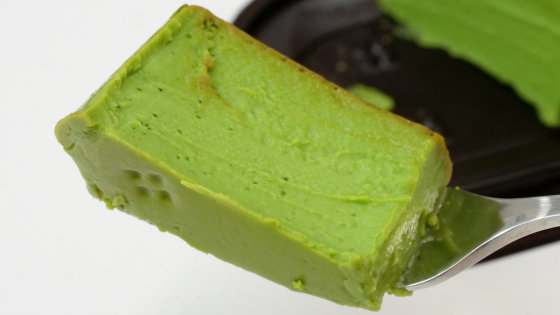 It is elastic but not firm, and the smoothness that melts in your mouth like raw chocolate is exquisite. The small size was perfect for a dessert after a meal.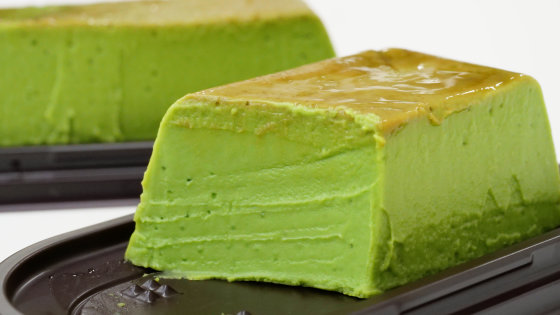 The price is 270 yen including tax.