A bill prohibiting the use of TikTok by government officials is passed by the US Congress, further accelerating the elimination of TikTok in the United States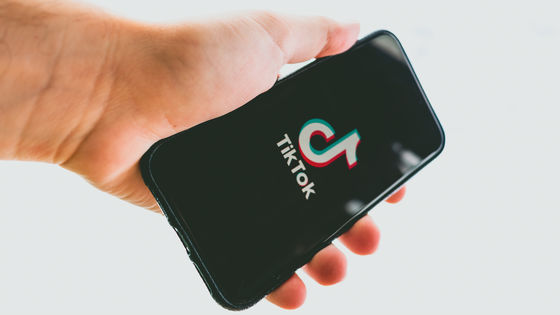 On August 6, 2020, the United States Congress unanimously passed a bill prohibiting government employees from using the short movie sharing app TikTok on government-issued devices. Also on the same day, President Donald Trump signed an executive order prohibiting all transactions in the United States with the Chinese company, Bytedance, which operates TikTok on September 20th.

Senate passes legislation to ban TikTok on federal devices | TheHill
https://thehill.com/policy/cybersecurity/510905-senate-passes-legislation-to-ban-tiktok-on-federal-devices

Trump will prohibit transactions with Bytedance beginning September 20 in apparent TikTok ban-The Verge
https://www.theverge.com/2020/8/6/21358093/trump-tik-tok-ban-bytedance-transactions-executive-order?scrolla=5eb6d68b7fedc32c19ef33b4

Both the Democratic Party and the Republican Party in the United States have expressed privacy concerns, ``Is data of users in the United States passed to the Chinese Communist Party via TikTok operated by a Chinese company'' ..

``Do not use TikTok because of privacy concerns,'' warns both Democratic and Republican committees-GIGAZINE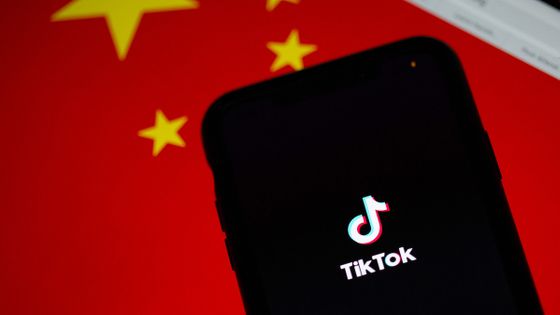 Republican lawmaker Josh Holey, who filed the bill, said, ``I wouldn't think of allowing a federal employee, a worker entrusted with sensitive government data, to access TikTok from a smartphone or computer at work. It is encouraging to have the bipartisan support for the idea that the Communist Party of China and companies that support Chinese intervention should be held accountable.'

In addition, President Trump announced on August 3, 2020 that TikTok's domestic business in the US must be sold to an American company by September 15 to prohibit domestic use. In response, Microsoft is appealing that it is already considering the acquisition.

President Trump requests TikTok to ``sell to an American company by September 15, 2020,'' Microsoft takes on the acquisition-GIGAZINE

It is reported that Microsoft is only trying to acquire TikTok's business in four countries of the United States, Canada, Australia, and New Zealand, but ``Microsoft wants to acquire all of TikTok's business not only in four countries There is also a report . Also, according to economic media CNBC , TikTok has a maximum valuation of $ 30 billion (about 3.2 trillion yen), and even if the acquisition contract is concluded, it is necessary to transfer TikTok's business to the United States 1 It will take about a year.

And by the Presidential Decree signed by President Trump on August 6, 2020, all transactions with Bytedance will be prohibited in the United States 45 days after the signature or on September 20, which is the deadline for negotiation with Microsoft.

INBOX: AttorealDonaldTrump . Has Signed An Executive Order To Ban TikTok In 45 Days Pic.Twitter.Com/1zR4HgCPVj

— Andrew Feinberg (@AndrewFeinberg) August 7, 2020


At the same time, President Trump has signed an executive decree that also bans WeChat, China's mainstream text messaging app.

MORE: AttorealDonaldTrump . Has Also Signed A Similar Order Banning Transactions With WeChat Pic.Twitter.Com/Y4nVlCVBke

— Andrew Feinberg (@AndrewFeinberg) August 7, 2020


Regarding the TikTok exclusion movement led by the Trump administration, the Electronic Frontier Foundation prohibits Americans from using TikTok and prohibits distribution of the TikTok application on the App Store or Google Play store. It would be unconstitutional, in the case of the Supreme Court's precedent , which would prevent users from engaging in the legitimate exercise of their rights under the First Amendment to the United States Constitution. I will.

TikTok, which celebrated its second anniversary, has just announced a global fund for creators of about $ 2 billion (about 210 billion yen) on July 30, 2020, but its activities in the United States, which is a particularly large market, is greatly restricted. Will be lost. A TikTok spokeswoman highlighted the legislation's passing and highlighted efforts to relocate the business to the United States, saying, 'TikTok is loved by 100 million Americans. It's an expression, a connection between people, not a federal device.'