I tried eating ``Ikura W (double) abalone bowl'' while abalone was briskly embedded in the sea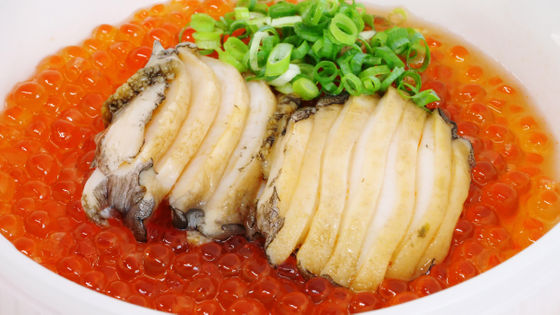 The 'Ikura W (double) Abalone bowl ', which has two Ezo abalone on top of the natural large amount of rice in a bowl , has appeared for a limited time from Nakau. I tried to eat it because it was a luxurious dish with a mouth-watering feeling of abalone and the abalone's exquisite texture and taste.

From 11 o'clock today, it's almost like a jewelry box ✨ The extravagant supreme combination 'Ikura W (Double) Abalone Bowl' is now available! | Notice | Rice bowl and Kyoto-style udon

https://www.nakau.co.jp/jp/news/679
Arrived at Nakau.


'
Ikura bowl
', which appeared for a limited time on April 23, 2020, has been well received and is remarkably appealing.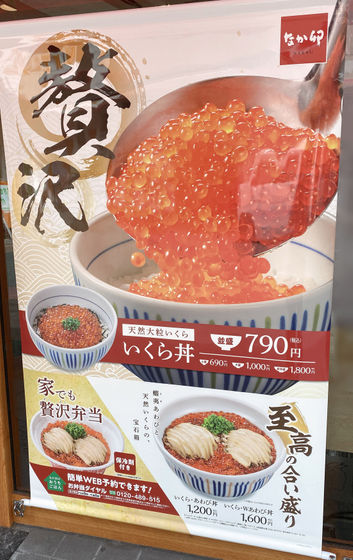 This time, I ordered 'Ikura W Abalone Bowl (1600 yen including tax),' which appeared at the same time that 'New Ikura bowl' appeared again.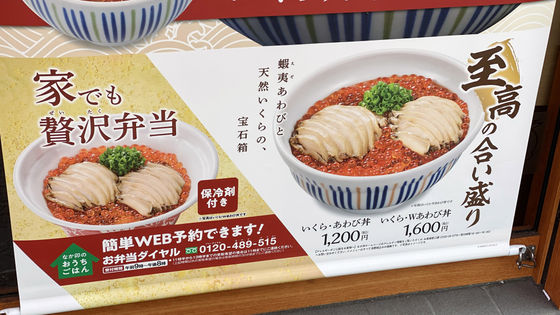 I bought it and brought it home.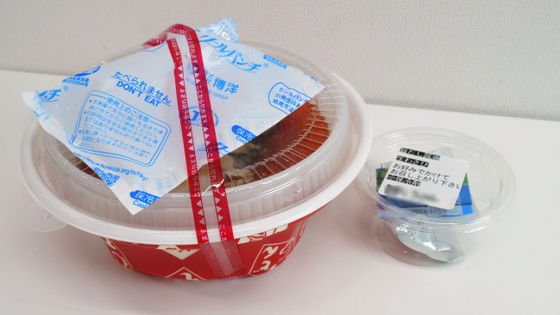 When you take it home, the package will come with a cooling agent.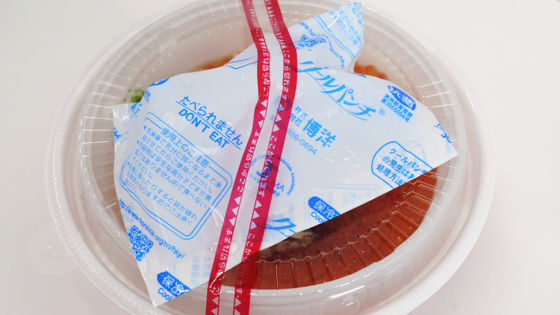 Opened. The two-tiered package contained ingredients on the top and rice with seaweed on the bottom.



The ingredients look like this, with two large abalone and chopped leeks on top.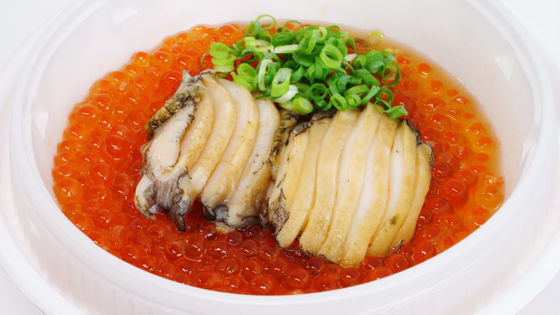 The abalone was cut into a bite size.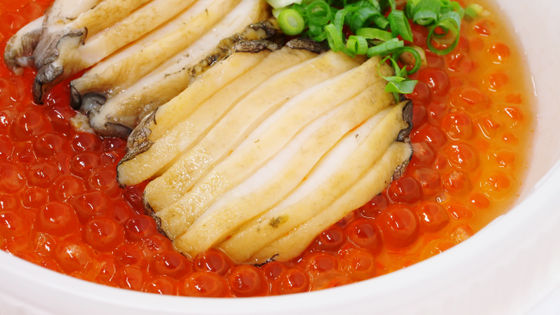 Put the ingredients on rice, sprinkle the soy sauce with sauce, and add the wasabi to finish.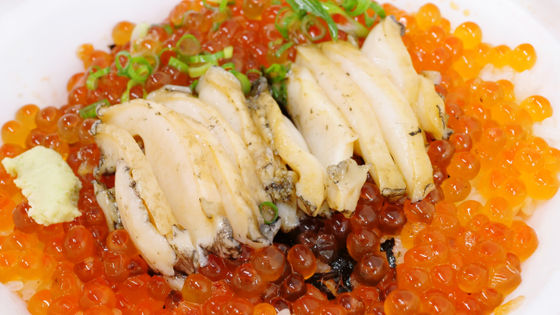 The crunchy and unique chewy abalone, when chewed, exudes a milky taste and is excellent with soy sauce.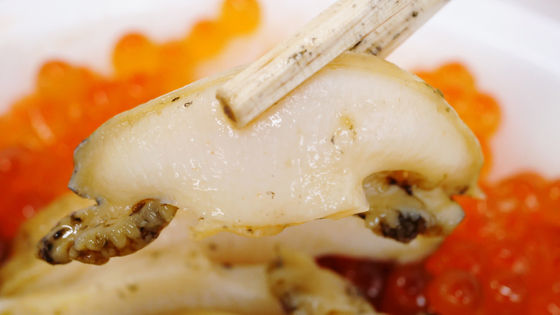 The chewy texture that exfoliates vigorously when chewed is exquisite. The rich flavor that overflowed suddenly combined with dashi joyu and seaweed was a dish that you can enjoy the taste of seafood with excitement.



'Ikura W (Double) Abalone Bowl' is available for purchase for a limited time from August 6, 2020 at all Utsuka in Japan.