Apple announces that cloud game services such as Project xCloud and Stadia do not work on iOS because they violate App Store guidelines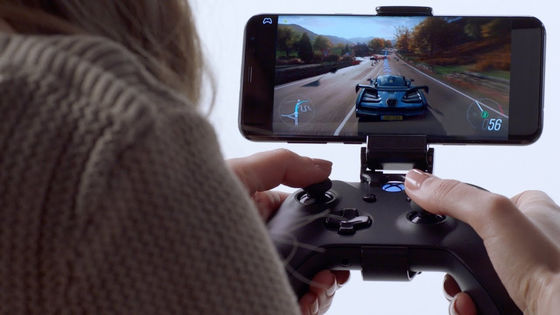 Cloud game services such as Google's
Stadia
and Microsoft's
Project xCloud
are services that allow you to easily play games not only on game consoles but also on TVs and smartphones. However, if these cloud game services were to appear on the App Store as apps for iOS, Apple said it would violate the guidelines.
Apple confirms cloud gaming services like xCloud and Stadia violate App Store guidelines-The Verge
https://www.theverge.com/2020/8/6/21357771/apple-cloud-gaming-microsoft-xcloud-google-stadia-ios-app-store-guidelines-violations
Microsoft's game streaming service 'Project xCloud', which competes with Google's cloud game service 'Stadia' that started in November 2019
, will officially start
on
September 15, 2020
. Project xCloud
started public beta test in
some countries from October 2019,
but
it was reported on August 6, 2020 that the
test was discontinued early for only iOS version of Project xCloud
. It was



It has become clear that the reason why the test of iOS version Project xCloud was terminated early and the absence of iOS apps for services such as Google's Stadia and NVIDIA's cloud game service
GeForce NOW
are the same reason. ..
Apple has issued a statement to
Business Insider
that the testing of Project xCloud for iOS was terminated early, and this kind of cloud game service fundamentally violates the Apple Store guidelines, so the iOS app States that it cannot be realized.
In a statement, Apple said, 'The Apple Store is a safe and reliable place for customers to find and install apps, and it's created to offer a great business opportunity for all developers. On the Apple Store All apps are screened against guidelines designed to protect our customers and provide developers with a fair and equal playing field. I like the apps and games, and if I submit them individually for review, have them appear in charts and searches, and follow the guidelines that apply to all developers, the games will be distributed on the Apple Store. In addition to the App Store, developers can also choose to reach all iPhone and iPad users via the web via Safari and other browsers.'
In other words, Apple explains that because the App Store side cannot individually examine the game titles delivered by the cloud game service, the cloud game service will not be delivered as an application.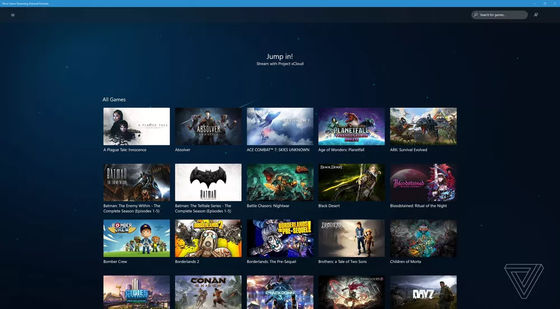 On the other hand, since Apple provides its own game subscription service `` Apple Arcade '', it is also pointed out that movements to eliminate competing services made by other companies may violate antitrust laws. ..

Apple is distributing Valve's ' Steam Link ' app on the App Store, which allows you to play Steam games from your iOS device. This app is for playing games existing on your home PC by streaming, but since Stadia and Project xCloud play games via the cloud, the mechanism is fundamentally different.

Apple explains in the App Store Review guideline "4.2.7 Remote Desktop Clients" the following details about remote desktop apps:

App Store Review Guidelines-Apple Developer
https://developer.apple.com/jp/app-store/review/guidelines/#design

4.2.7 Remote Desktop Client: If your Remote Desktop app mirrors certain software or services instead of mirroring the host device in general, it must comply with the following:
(a) App should only connect to a personal computer that is a host device owned by the user, or a dedicated game console owned by the user, and connect both the host device and the client to the local LAN-based network ..
(b) All software and services displayed on the Client side will be executed entirely on the Host Device and rendered on the Host Device's screen. You will not be able to use API or platform features that are not required for remote desktop streaming.
(c) All account creation and management must be initiated from the host device.
(d) The UI displayed on the client side cannot imitate the display screen of iOS or App Store or provide an interface similar to a store. Also, you are not permitted to implement features that allow you to browse, select, or purchase software that you do not already own or license. Note that transactions made in mirrored software do not need to use in-app billing as long as the transactions are processed on the host device.
(e) Thin clients for cloud-based apps are not suitable for the App Store.


In other words, although it is possible to play games and contents purchased by yourself such as 'Steam Link' and ' PS4 Remote Play ' on iPhone etc. in streaming format, completely cloud-based service is in App Store guidelines. It is a violation.

In addition, if there is no account creation option on the application, it will violate the guideline '4.2.7 Remote Desktop Client'. On the other hand, if there is an account creation option on the app, you will have to pay 30% of the subscription income to Apple. This is the very problem faced by the paid app 'HEY' that was excluded from the App Store as 'need to purchase without going through the App Store payment system.'

Paid apps that need to be purchased without Apple's payment system may be excluded from the App Store-GIGAZINE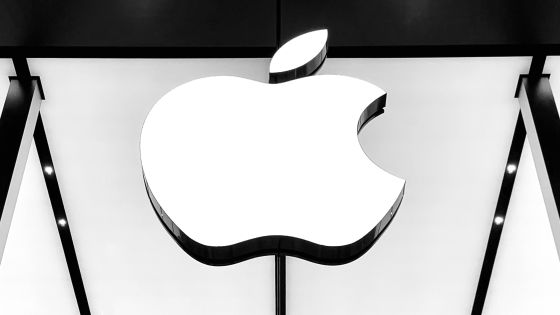 Still, there are things like ' Shadow ' that are cloud game services and are delivered as iOS apps without violating App Store guidelines. It seems that Shadow has been approved by the App Store by removing the quick launch function from the iOS version application and making it function like a remote desktop application. Shadow requires Steam to be installed and logged in to access existing titles just like any other remote desktop app. However, the user remotely accesses the game PC prepared by Shadow, and the Verge of overseas media writes that it is 'a smart way to bypass Apple's guidelines'.