Google Play Music ends in December 2020, transition to YouTube Music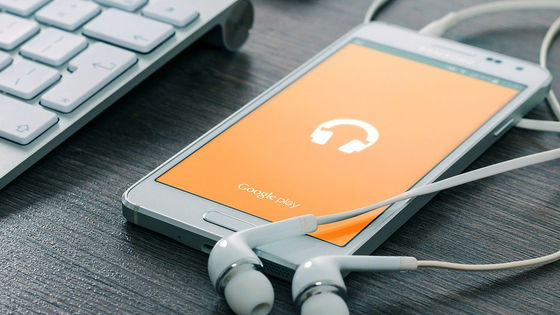 Google has released a detailed schedule for integrating ' Google Play Music, ' which has been reported to be terminated for a long time, with a similar service ' YouTube Music, ' which is being developed by its subsidiary YouTube.

YouTube Music will replace Google Play Music by end of 2020
https://blog.youtube/news-and-events/youtube-music-will-replace-google-play-music-end-2020/

Google Play Music is a monthly music service that was launched in the United States in November 2011 and has been available in Japan since September 2015.

You can save 50,000 songs for free in the cloud & you can listen to more than 35 million songs for 980 yen a month ``Google Play Music'' finally offers service in Japan-GIGAZINE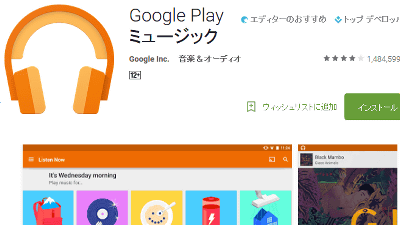 After that, Google announced that it will start YouTube Music in 2018 as a substantial successor service and plans to integrate the service in the future.

YouTube launches new music streaming service ``YouTube Music''-GIGAZINE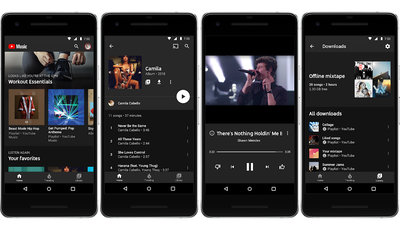 Google Play Music has been in operation for nearly two years since the service integration was announced, but in May 2020, the official YouTube blog finally announced the end of the year and the transition to YouTube Music.

Following this announcement, Google's YouTube operations team updated their official blog on August 4, saying, 'Today we have two important announcements. The first is Google Play Music's YouTube Music in December 2020. By that time, users will be able to transfer their Google Play Music library to YouTube Music in the meantime.' 'Second, within the next few months, Google Play Music users will be able to You will not be able to use the app.'

According to the announcement, Google Play Music will not be able to purchase music or upload music that it has through Google Play Music Manager in late August.

After that, streaming in the Google Play Music app will not be available in New Zealand and South Africa from September 2020, and in other regions from October. However, until December, playlists, upload/purchase history, and information about 'likes' will be retained, so Google has called on users to switch from Google Play Music to YouTube Music by then.

There are two main ways to prevent Google Play Music users from losing data. The first is to use a transfer tool that will help you make the transition to YouTube Music easily. Using this method, not only the music content but also the customization of the music taste by high and low ratings are transferred.

Also, users who do not plan to switch to YouTube Music can output the data with Google Data Export that backs up the data of the Google account.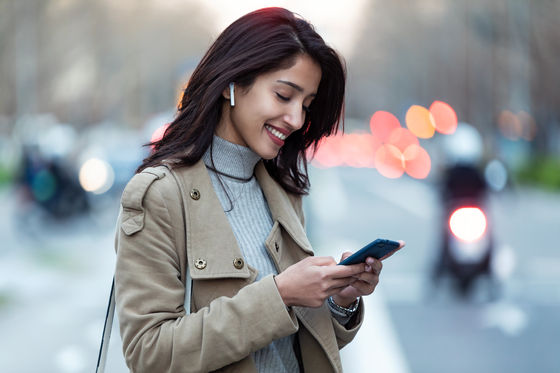 'For the last few years, we've been working to fuse the best of Google Play Music with the best of YouTube to create a great YouTube Music experience,' said the YouTube Music team. Celebrated the new start of service.

On the other hand, Ars Technica, an IT news site, said about the usability of YouTube Music: 'As the name implies, the emphasis is on music videos and the app has a more modern design. However, YouTube Music is your music. Blending the collection with many years of YouTube usage history, you can freely throw in YouTube's 'movies' highly evaluated by the algorithm flagged as 'music' into the collection, or youtube playlists. You can mess up your playlists on Google Play Music, and there's nothing you can do to stop it,' he said , in some cases the migration could be inconvenient.