I bought 'Sugo spicy chicken' where the stimulation of pepper is tingling with a gyoza lord and tried it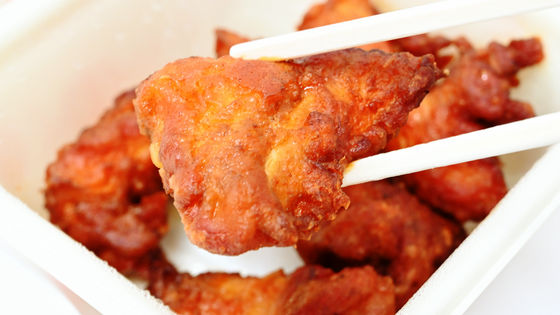 As a summer limited menu at '
Gyoza no Osho,
' '
Sugo Spicy Chicken
' has been launched from Wednesday, July 22, 2020. I bought and tried eating how the regular menu 'Chicken fried' changed due to the spiciness.
[July 22-] Summer limited 'Sugar Chicken' is now on sale! | Notice | Gyoza no Osho
https://www.ohsho.co.jp/info/2020/722.html
Arrived at the 'Gyoza King General'.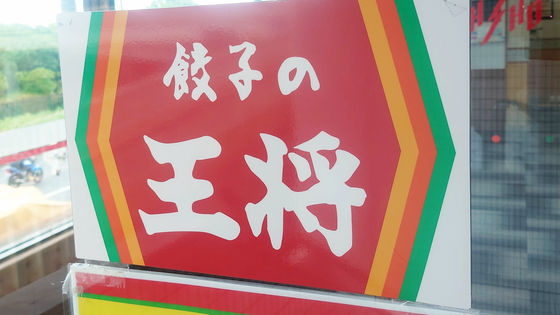 This time, I ordered it in advance and brought it back with me. When you take it home, the container fee will be 10 yen per item. No bag charges are required.



'Sugo spicy chicken' wrapped in plastic wrap. The price is 500 yen per tax for western Japan and 520 yen for tax for eastern Japan.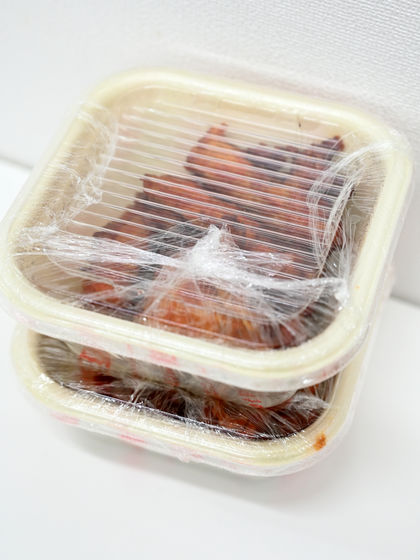 Deep-fried red fried chicken, which is said to have kneaded pepper.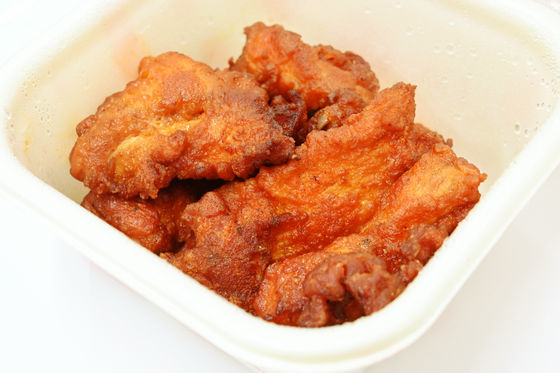 189g with 5 pieces. Since the container was 6g, there are 183g.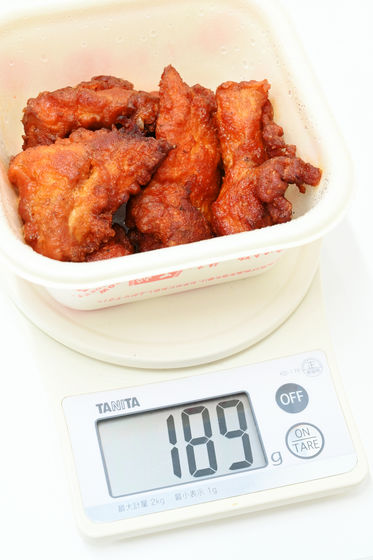 As it looks bright red, when you put it in your mouth, the stimulus of chili will pierce your tongue before the taste of chicken. It seems to be the deep-fried chewy meat of 'Gyoza no Osho,' and the chewy fillet meat has changed to dry with emphasis on pepper, and it seems that it is just a good balance for beer. Sansho seems to have an effect on the slightly sour taste that comes out later.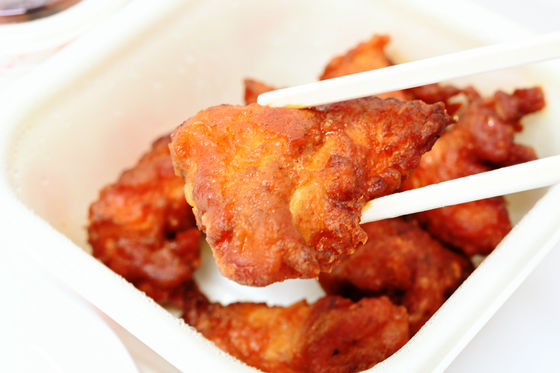 It doesn't mean that the chili flavor is soaked in the middle, so the tingling spiciness of the pepper and the softness of the meat come in sequence.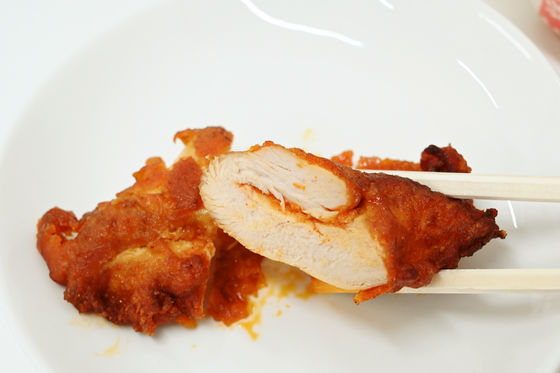 'Sugo spicy chicken' can be eaten at 'Gyoza OHSHO' and 'GYOZA OHSHO' all over the country, except for GYOZA OHSHO Kyoto Takashimaya store and dumpling lord Express.