I tried eating ``Calbee potato chips, a spicy taste for spicy lovers'' which makes spicy sweat and saliva flowing with the attached spicy powder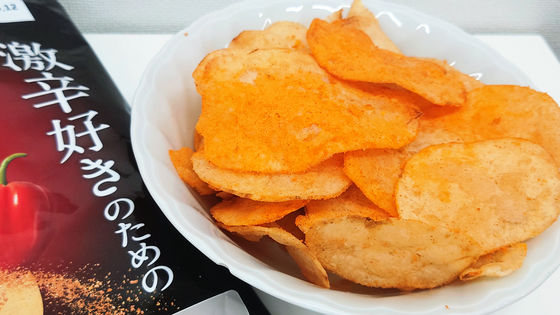 ' Calbee Potato Chips, a spicy spiciness for spicy lovers, ' which spices are sprinkled with the spicy powder that comes with the potato chips, is now available from Lawson only on July 28, 2020. There are various snacks that call 'hot spicy', and the spiciness is very different, but I tried to eat what the potato chips say 'for hot spicy'.

Calbee potato chips 50g spicy taste for spicy lovers | Lawson Official Website

https://www.lawson.co.jp/recommend/original/detail/1402397_1996.html
The package looks like this.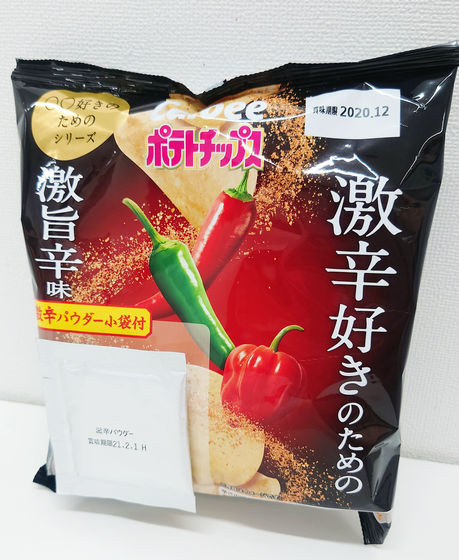 'Spicy powder sachet' is attached on the outside.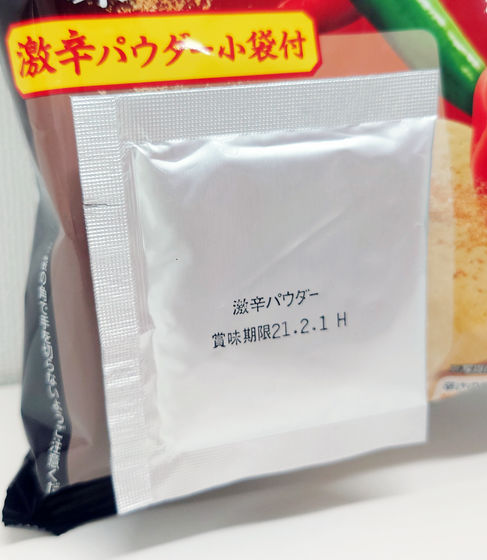 On the other side, there is a challenging word, 'Invitation to the world of intense spicy weaving of umami x spiciness'.



Raw materials look like this. The base is 'Potato Chips Beef Dashi Flavor'.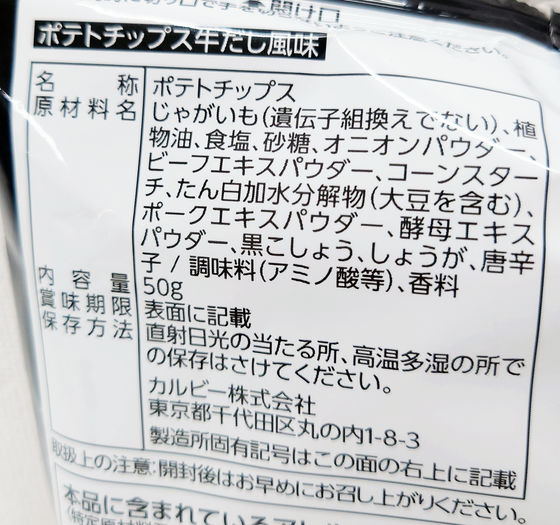 One bag of 50g is 276 cal. The salt equivalent is 0.7g.




The ingredients for the spicy powder are listed separately. Contains red pepper, habanero powder, green pepper, etc.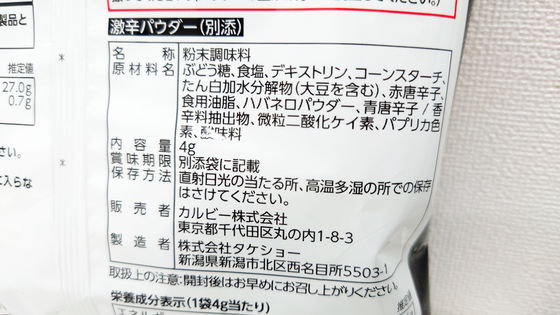 12kcal for 4g per bag. The salt equivalent is 0.9g, which exceeds that of potato chips.




When you open the bag, the potato chips themselves look normal. It is OK to eat as it is, and it has a slightly saltier flavor than 'Usushio'.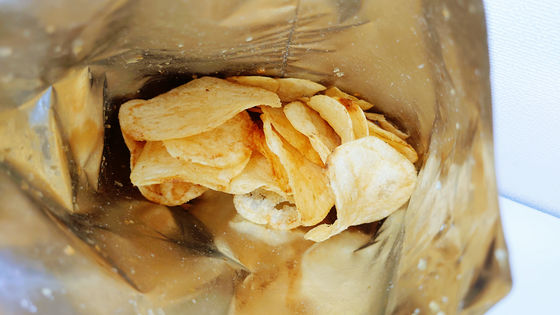 The spicy powder looks like this. The color is colored with paprika dye and it looks like 'orange'. It is not the 'red' that is often found in hot menus.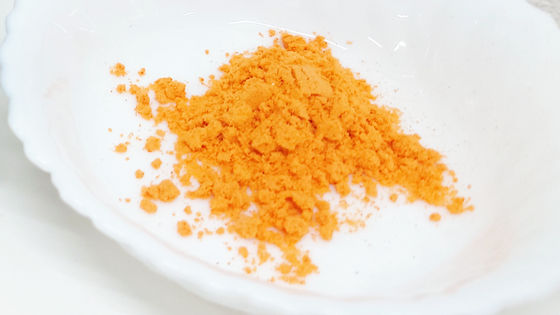 Put the powder in a bag of potato chips and shake with shakashaka to complete. Since I wanted to see the inside this time, I opened the upper part of the bag widely, but if you do not shake well, the powder will be biased to a part, so limit the opening to the minimum necessary to put powder and focus on the shake. It is better to be able to do so.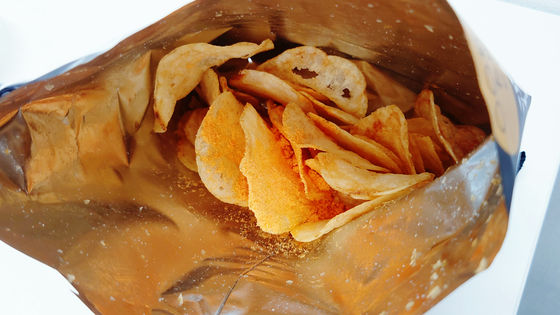 Shake complete. There are dark and light areas.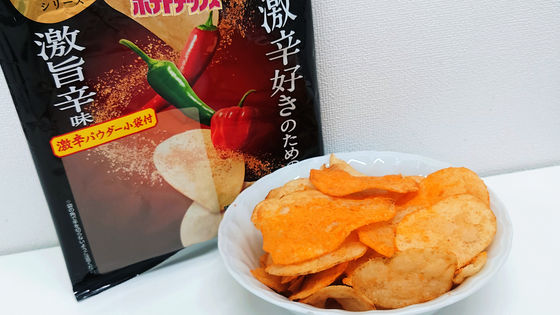 When I tried to eat it, I first felt the saltiness of the potato chips, and the tingling spiciness of the pepper came from behind. The degree of irritation wasn't so painful, so I said, 'I see, I see.' If you continue to eat, you will feel a tingling sensation in your mouth and tongue, and your saliva will slowly ooze to protect your mouth from the stimuli. Also, sweat came to my forehead, and the back of my neck was sweating without even realizing it. It's not a snack that you can't eat very much because it's painful and uses a lot of pepper, so even if you're a painful person, this spicy snack should be fine.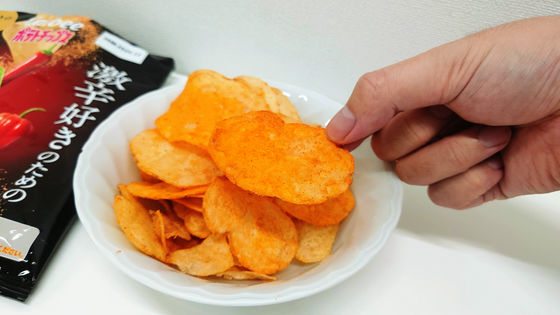 Please note that it is dangerous to touch the eyes or nose with the powder on your finger as it is written on the bag, so be careful.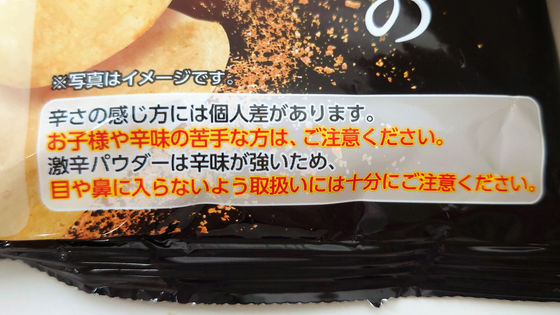 'Calbee Potato Chips Hot Spicy for Hot Spices' is 198 yen including tax and can be purchased at Lawson.