I tried eating a ``maximum super one pound beef burger'' of a huge burger king that seems to come off the jaw when eating with a total weight over 600 g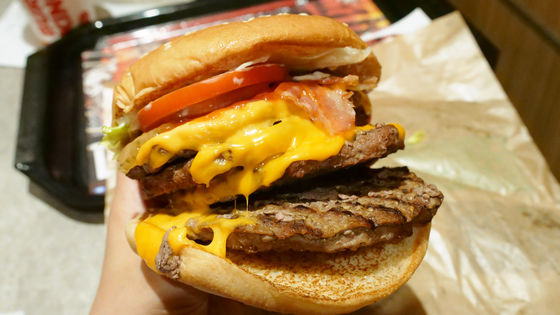 Burger King offers ' Maximum Super One Pound Beef Burger ' with a total weight of more than 600 g with 4 pieces of 100% beef patties baked directly from July 22, 2020 for 9 days only. In order to challenge the Maximum Super One Pound Beef Burger, which is said to be even bigger than the
Super One Pound Beef Burger
that appeared in March 2020, I actually went to eat.
That super one pound is even more powerful! Maximum Super One Pound Beef Burger!
https://www.burgerking.co.jp/dist/campaignDetail/196
Arrived at Burger King.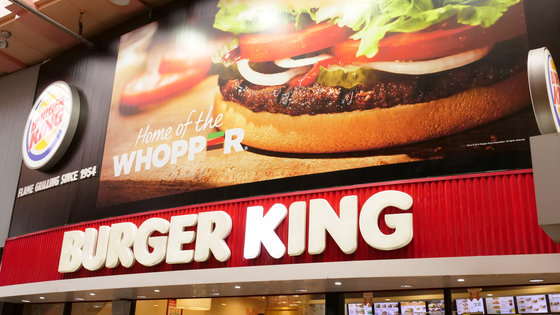 On the store sign, the appearance of Maximum Super One Pound Beef Burger was appealing.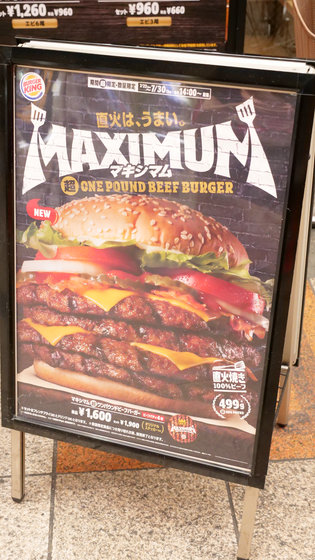 The Maximum Super One Pound Beef Burger (1600 yen including tax) that I ordered was too big, and when I peeled off the package, the patty of 4 layers seemed to be out of balance.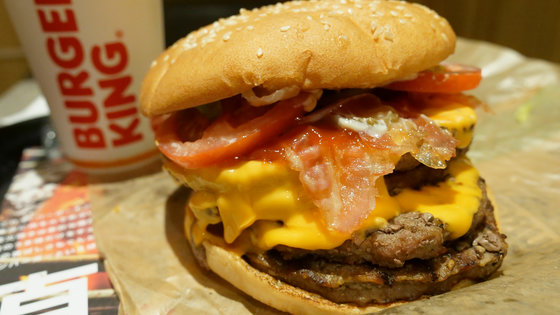 The diameter of the vans exceeds the long side of the transportation IC card, which is 85.6 mm.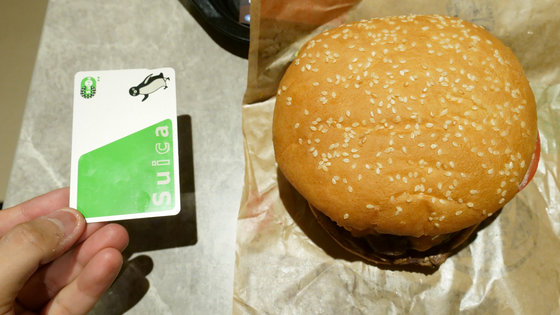 And the height is almost the same as the long side of the transportation IC card.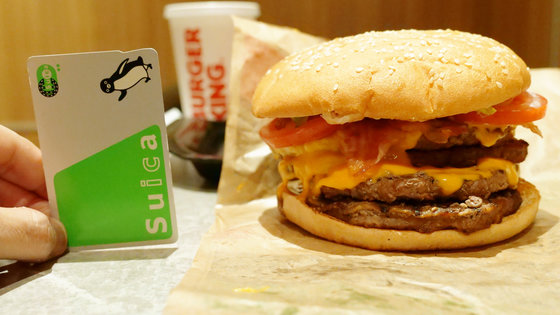 Looking over the buns above, I found that mayonnaise, lettuce and tomato were sandwiched between them.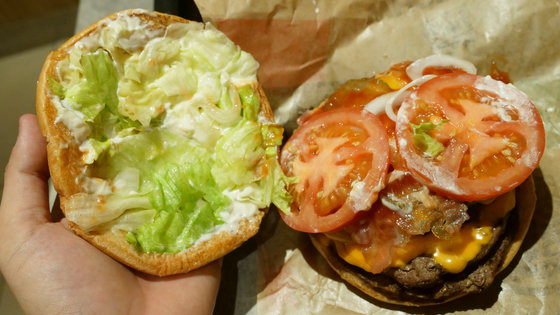 Onion, pickles, and bacon are sandwiched under the tomato, and there are 4 pieces of 100% beef patties baked directly on the bottom. This beef patty alone has a total weight of 499g. The cheddar cheese sandwiched between the first and third patties melts.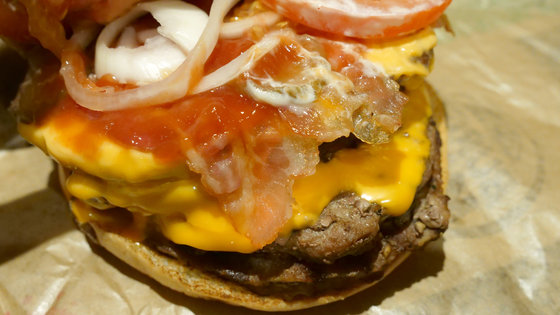 With a total weight of over 600g, holding it with one hand makes it quite heavy. The size is like 'a male editorial staff tries to hold it with one hand', and depending on the person, if you do not hold both hands, the burger may collapse before eating.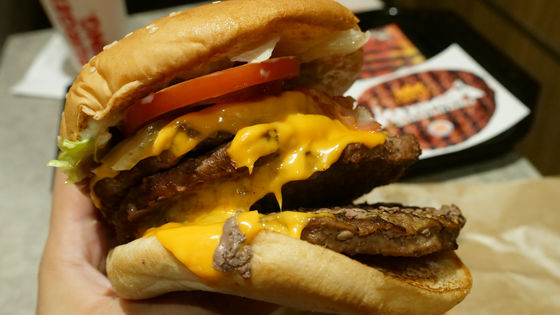 Even if you open your mouth wide to eat a bite of a burger, it's too big to eat because it's too big, and it seems that your jaw will come off while you open your mouth to open it. When I tried to eat it somehow, I could feel the fragrance of the open-fired patty. Anyway, I'm a little tired of the approaching meat and cheese, but the fresh tomatoes and crispy lettuce sandwiched between them gave me a refreshing feeling. According to Burger King, the maximum calorie per one pound beef burger was 2046 kcal, which was the highest volume of both eating response and calories.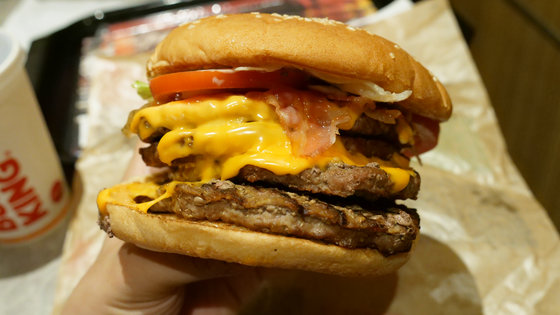 Maximum Super One Pound Beef Burger is a burger king's nationwide store and will be offered for a limited period of 9 days from Wednesday, July 22, 2020 to Thursday, July 30. It is said that it is not only for a limited time, but also for a limited number, so it is recommended that those who are interested check in early.

If you purchase the Maximum Super One Pound Beef Burger, you can get 100% original sticker of beef patties grilled on open fire (limited quantity). It's inevitable to be amazed again by the hugeness of the Maximum Super One Pound Beef Burger, 'Is it so big...?'