The white chocolate mint ice cream 'Meiji Essel Super Cup White Chocolate Mint' has a smooth and refreshing finish.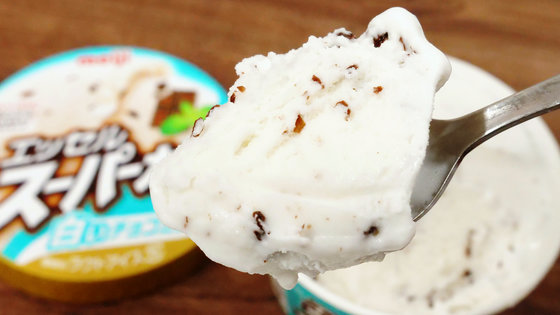 In the Meiji Essel Super Cup series, the summer standard chocolate mint flavor Meiji Essel Super Cup White Chocolate Mint appeared on July 20, 2020. The color of the base ice is not mint green peculiar to chocolate mint ice, but it is pure white like milk ice. I was worried about the taste, so I actually tried it.

Good news for the Chocomin Party! Essel's first 'white' chocolate mint! 'Meiji Essel Super Cup White Chocolate Mint' New Release July 20th / National | 2020 | Press Releases | Meiji Co., Ltd.

https://www.meiji.co.jp/corporate/pressrelease/2020/0713_01/index.html
Meiji Essel Super Cup White chocolate mint package looks like this. The design is based on bright mint green, which looks like chocolate mint.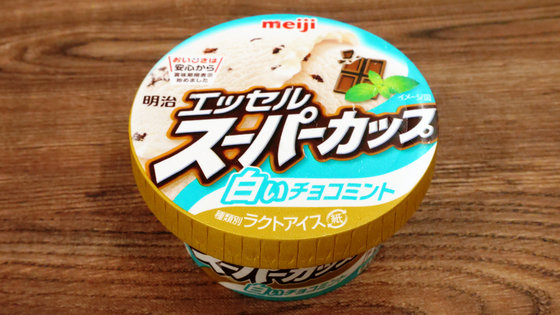 Although the illustrations of chocolate and mint leaves are drawn together, the image on the package is a white ice cream mixed with chopped chocolate.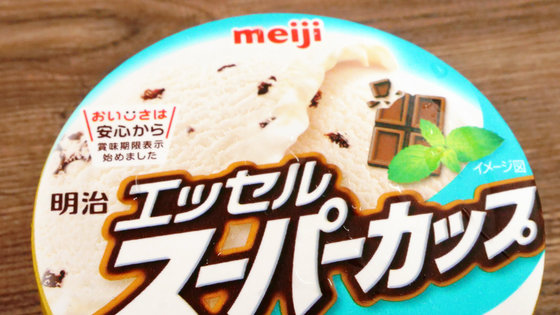 Lactic ice is classified by type, and the lower ingredients are dairy products, sugar, vegetable oils and fats, starch syrup, semi-chocolate, emulsifiers, stabilizers, and flavors. The content volume is 200 ml.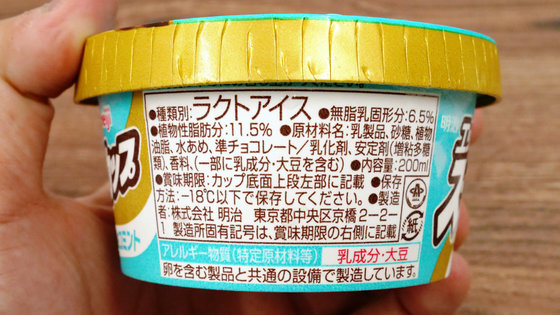 The calorie is 340kcal per one.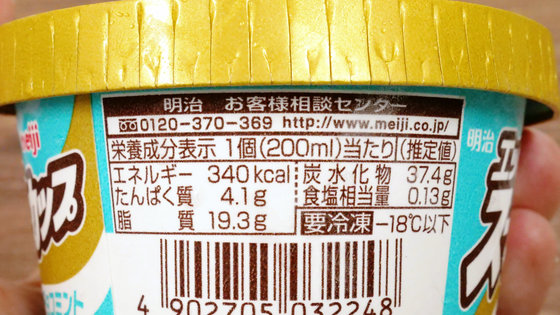 When you open the lid, you can see pure white chocolate mint ice cream. According to Thirty One Ice Cream, which is said to have released chocolate mint ice cream in Japan for the first time, even if the mint extract is extracted, it becomes colorless and transparent. , The beginning of green chocolate mint ice cream. In other words, white chocolate mint ice can be said to be the original form of chocolate mint ice.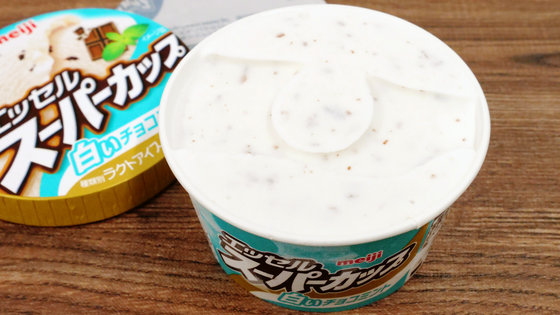 The ice part is white, so at first glance it looks like chocolate chip ice, but when you actually eat it, the taste is unbelievably chocolate mint ice, the refreshing feeling of mint and the sweetness of chocolate are delicious. It spreads to the full. Also, the crispy texture of the chocolate was a nice accent.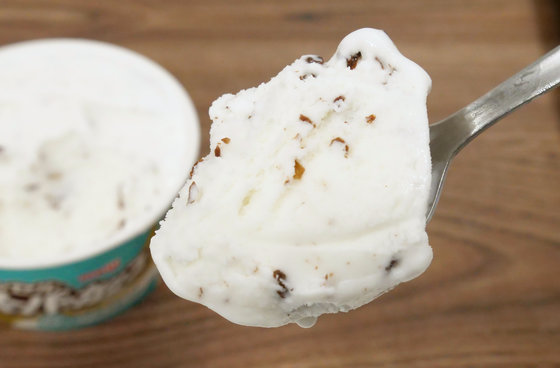 Meiji Essel Super Cup White Chocolate Mint can be purchased from supermarkets and convenience stores nationwide from July 20, 2020 (Monday) for a tax of 140 yen. Also, it is handled by Amazon.co.jp, and at the time of article creation, a set of 24 can be purchased for 4380 yen including tax.

Amazon | Meiji Essel Super Cup White Chocolate Mint 200ml x 24 | Meiji | Ice Cream Store