After swimming, it turned out to be ``hungry and eat a lot of food'', the diet effect may not be so high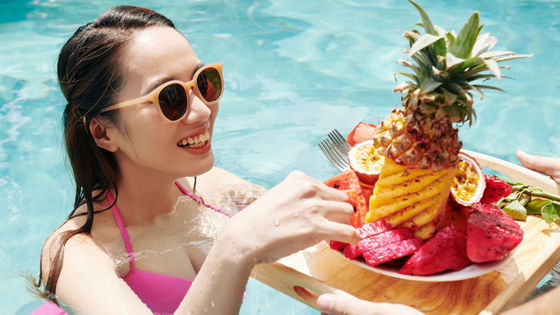 Swimming is an exercise that uses the muscles of the whole body, consumes a lot of calories, has less load on the knees, and has various advantages such as training for cardiopulmonary function. However, an experiment conducted by a team at the
National Center
for
Sports and Exercise Medicine
under
Loughborough University
in the UK revealed
that swimming is more hungry and eats more than cycling
. It has been suggested that the diet effect may not be high.
An acute bout of swimming increases post-exercise energy intake in young healthy men and women-ScienceDirect
https://www.sciencedirect.com/science/article/abs/pii/S0195666320303408
Swimming makes you hungrier and likely to eat more at the next meal – new research
https://theconversation.com/swimming-makes-you-hungrier-and-likely-to-eat-more-at-the-next-meal-new-research-141161
An experiment carried out by a research team at the National Center for Sports and Athletic Medicine is to investigate 'Which is less hungry for swimming and cycling?' The research team conducted three types of activities of ``swimming'' ``cycling'' ``do not exercise'' for 32 subjects (17 men, 15 women) aged 20 to 40 years old without obesity and chronic disease After receiving it, I conducted an experiment to check my appetite and food amount.
In addition, on the day of three types of activities such as swimming, cycling and no exercise, we were asked to leave an interval of 4 days or more so that the order of activities would not affect us. Also, since women's appetite increases or decreases depending on the menstrual cycle, the dates for each activity were adjusted to be the same on the menstrual cycle.
On the day of each activity, the meal menu and activity schedule were decided in detail. Breakfast time is from 8:45 to 9:00, and the meal menu is strawberry jam sandwich, croissant and orange juice. After breakfast, self-report your appetite and start exercising 1:30 after breakfast. The exercise consisted of 6 sets of 8 minutes of exercise + 2 minutes of break, with a total of 1 hour.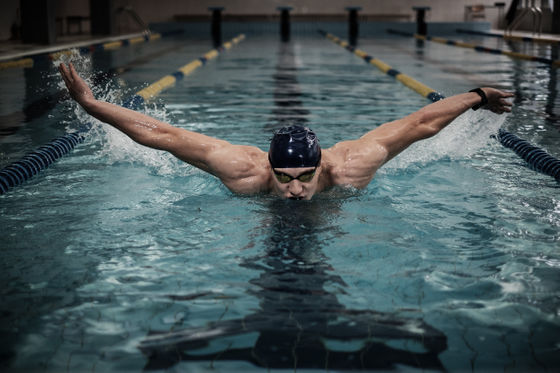 After a 30-minute break after exercise, subjects were asked to eat as much pasta until they were satisfied. When the amount of food consumed by the subjects was examined after each exercise, it was found that after swimming, the average amount of pasta to be eaten was equivalent to approximately 142 kcal compared to after cycling. Swimming consumes more calories in swimming and cycling, but considering the diet after exercise, cycling resulted in more calories consumed.

The average difference after cycling and after 'not exercising' was about 94 kcal, but the research team says 'this difference is too small to be statistically significant.' A comparison between men and women said that the tendency for both men and women to eat more after exercise remained unchanged. Researchers point out that
women tend to consume less energy during exercise,
saying, 'If you consume more calories after exercising, weight management is better for women who consume less energy through exercise. It can't be said that exercise is effective."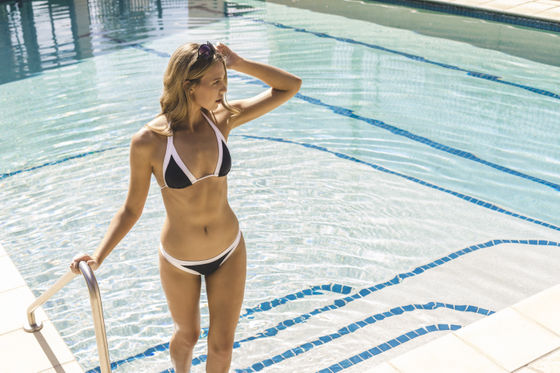 Regarding the question 'Why swimming makes me hungry?', the possibility of 'increasing appetite to take in the energy necessary to recover body temperature' because body temperature is lost by entering water And while the research team cited the possibility that 'changes in brain signals and neurotransmitters increase appetite,' he said, 'Detailed cause is unknown.'

The research team praised swimming for its many health benefits, even though swimming may not be as effective at dieting as it is for other exercises. Being aware of the possibility that you may end up eating, you should resist the temptation to eat snacks and the temptation to eat more.'


in Science, Posted by darkhorse_log