I tried 'Cup Noodle Matcha' and 'Nissin no Donbei Sukiyaki' which stuck to the taste of 'Japanese' such as the scent of matcha and the umami of sweet and sukiyaki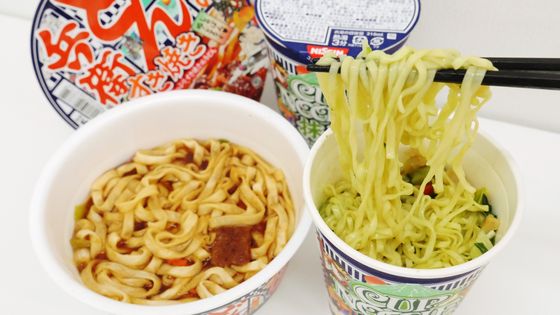 On July 6, 2020 (Monday), Nissin Foods will offer three types of Nisshin Japan Noodles: Cup Noodle Matcha, Nisshin No Donbei Sukiyaki, and Nisshin Yakisoba UFO Umekobu Tea. ' Trio ' has appeared. It is said that all of them are cup noodles that make the best use of the taste of 'Wa', so I tried to confirm what kind of taste it is.

'Nissin Japan Noodles Trio' (released on July 6) | Nissin Foods Group

https://www.nissin.com/jp/news/8707
These are the three types of Nisshin Japan Noodles Trio from 'Cup Noodle Matcha,' 'Nissin No Donbei Sukiyaki,' and 'Nissin Yakisoba UFO Umekobu Tea.' Ukiyo-e style illustrations are drawn on the dark blue package, which strongly emphasizes the image of 'wa.'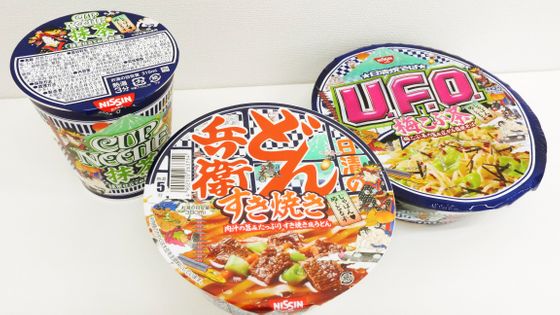 In addition, 'Nissin Yakisoba UFO Umekobucha' has appeared in 2017.


``Nisshin Yakisoba UFO Umekobu Tea, Salt Yakisoba that spreads the taste of Umekobu tea'' where the sourness of plum is noticeable-GIGAZINE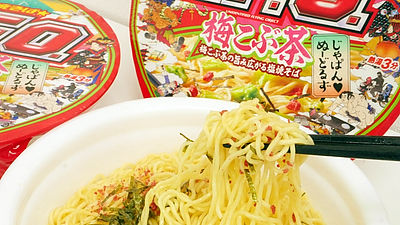 'Cup Noodle Matcha' is a design with ukiyo-e prints of greenish Mt. Fuji and dressed up women.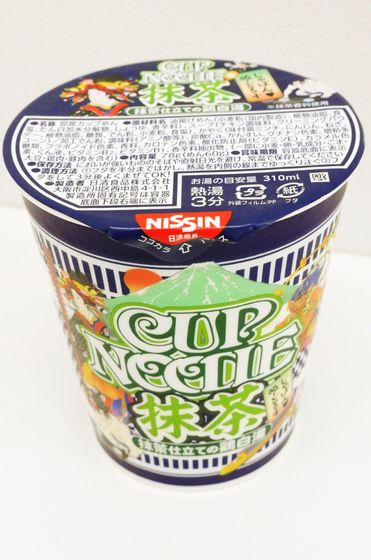 If you look closely, the hair ornament of women is sushi, Sumo wrestler is DJing ...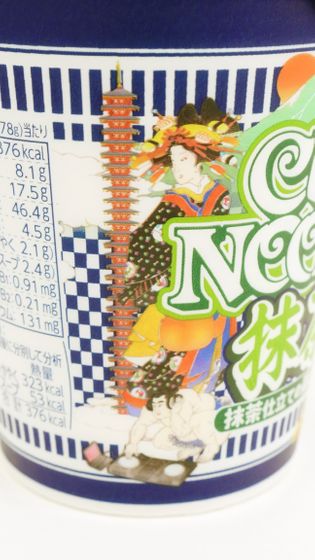 It was an illustration that mixed various elements such as Raijin wearing sneakers.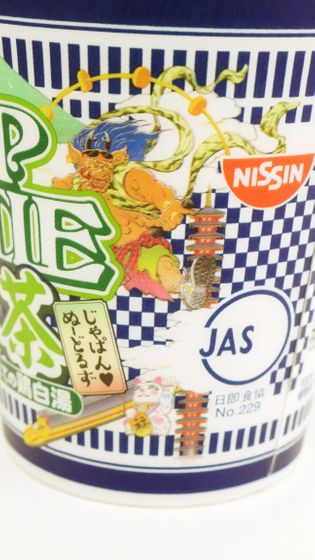 Although the word 'Matcha' is not found in the raw material name, '* Matcha flavoring is used' is written at the top of the margin. The taste is chicken white water made with matcha, and the soup contains chicken seasoning and creaming powder.



The energy per meal is 376 kcal.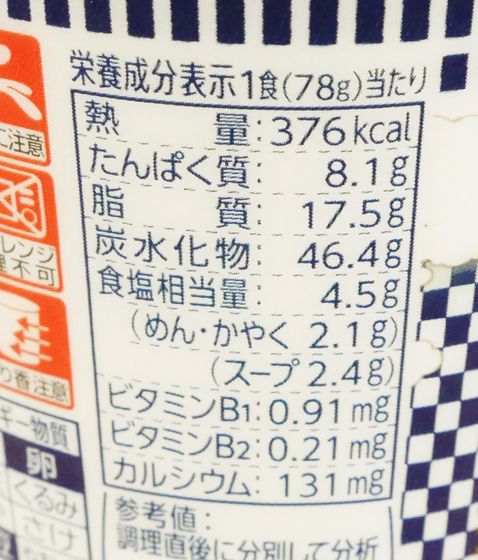 When you open the lid, you can see the seasoned chicken minced meat, carrots, green onions, and corn, as well as a slightly greenish soup powder. When I smelled it, I could feel the aroma of matcha.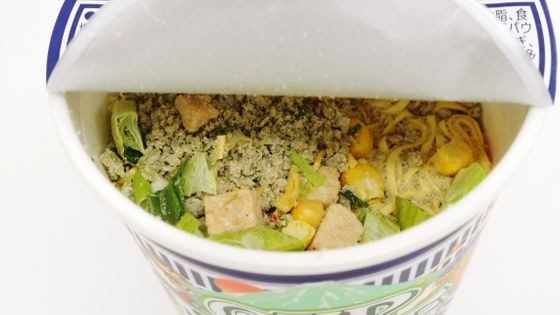 Put hot water and wait 3 minutes……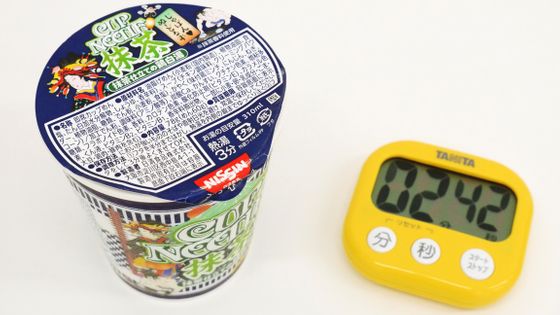 Open the lid and mix well to complete.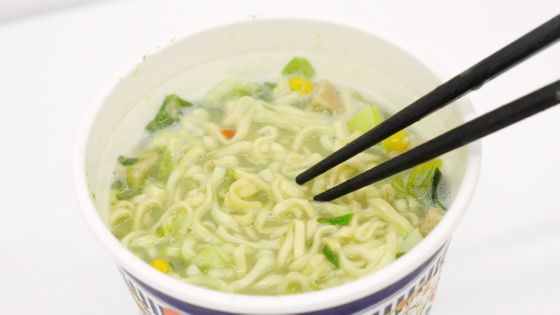 The greenish chicken shirayu soup was thick, and when it was contained in the mouth, the flavor of matcha and the umami of chicken produced a mysterious taste.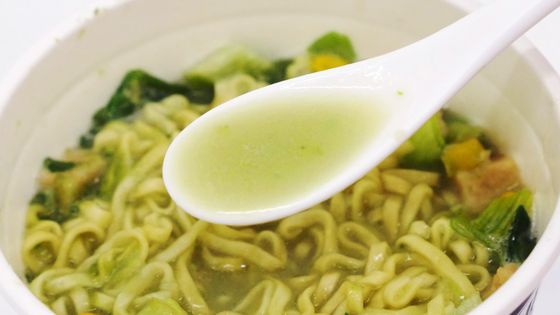 The thick soup is often entwined with the noodles, making it feel like a tea ceremony.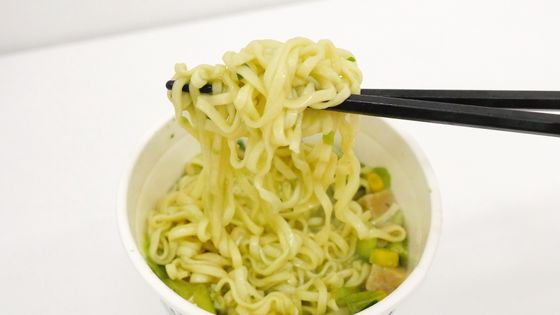 The seasoned chicken minced, green onion, corn, and carrot were soaked with the umami of chicken white hot water and the scent of matcha, making it a cup noodle where you can fully feel the Japanese taste.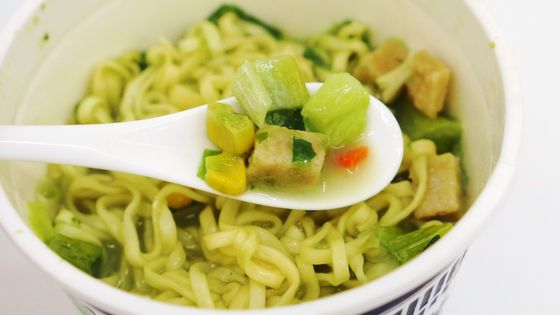 The Nisshin no Donbei Sukiyaki is also a Japanese-style package based on dark blue, similar to the Cup Noodle Matcha.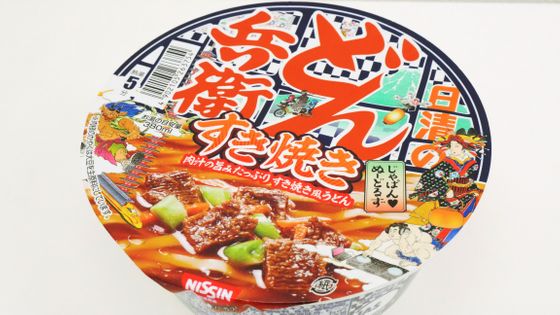 Looking at the names of the ingredients, the sukiyaki-style udon-like soup contained beef tallow.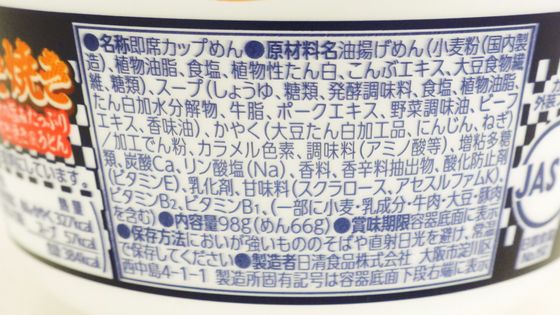 The energy per meal is 384 kcal.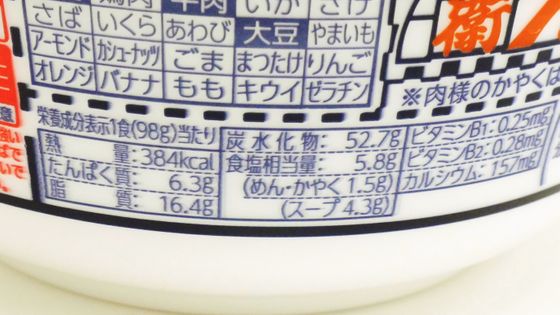 When I opened the lid, a bag of liquid soup and oyster came out. You can see a large flesh-like mass in the bag of kayak, which is said to be made mainly from soybeans.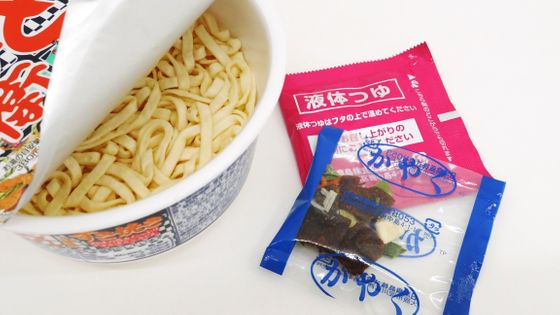 Pour hot water into the pot, wait for 5 minutes while warming the liquid sauce on the lid.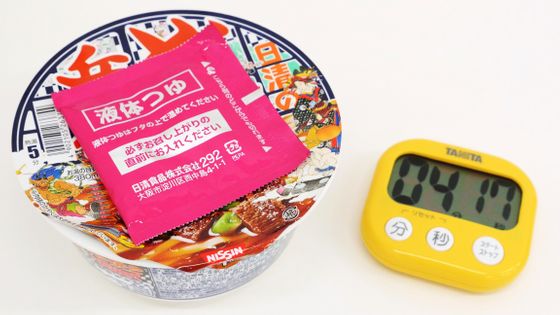 After 5 minutes, add the liquid sauce...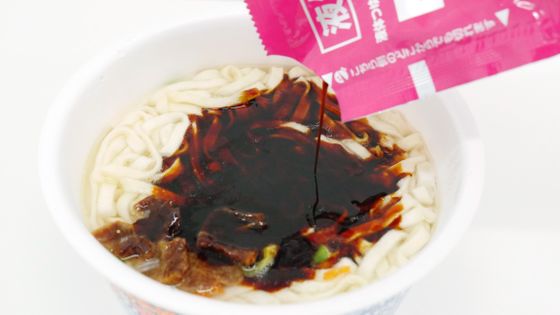 Mix well and you're done. It has a sweet scent reminiscent of sukiyaki, which is appetizing.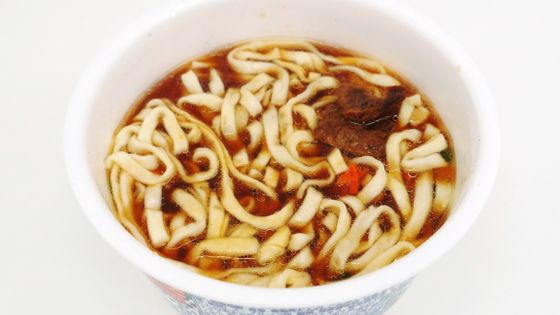 The clear soup has a delicious fat on it, and when you put it in your mouth, it gives you a sukiyaki-like sweetness and a delicious meat flavor.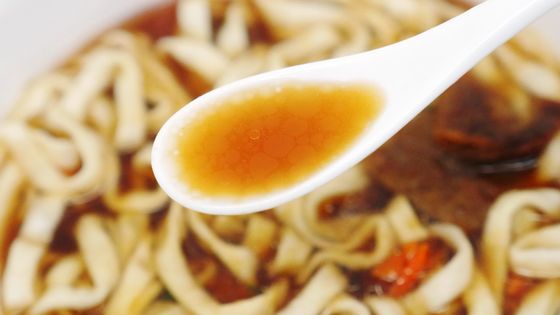 The familiar udon noodles were mixed with the sukiyaki-style soup to give a highly reproducible sukiyaki-style udon.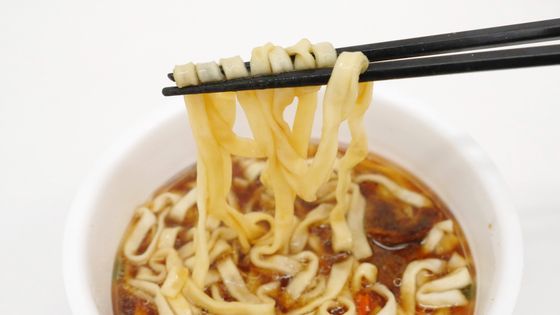 It's a meat-like savory dish.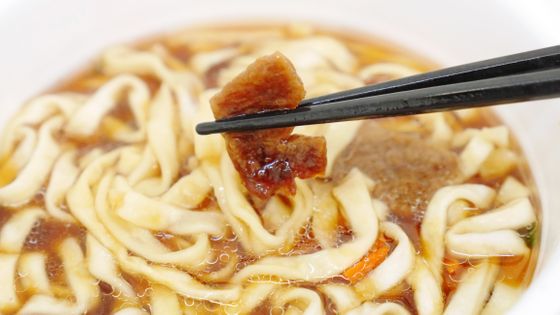 'Cup Noodle Matcha', 'Nissin No Donbei Sukiyaki' and 'Nissin Yakisoba UFO Umekobucha' can be purchased at retail stores nationwide from July 6, 2020 (Monthly), and the suggested retail price is 193. Yen (excluding tax). Also, at the time of article creation, it was possible to purchase even on mail order sites such as Amazon.

Amazon | Nissin Cup Noodles Matcha Matcha-made Chicken White Hot Water 78g × 20 | Cup Noodles | Ramen Mail Order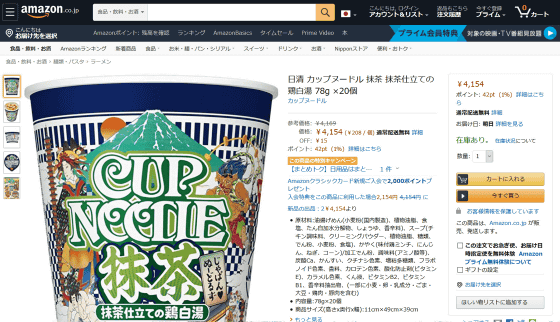 Amazon | Nissin Donbei Sukiyaki Sukiyaki Style Udon 98g x 12 pieces | Donbei | Udon Mail Order



Amazon | Nisshin Yakisoba UFO Umekobu Tea Salty Yakisoba 110g × 12 pieces that spread the flavor of Umekobu tea | Nisshin Yakisoba UFO | Yakisoba mail order