I bought a 'Goro Chiki Combo Beef Meat' at Matsuya, where you can choose 'Guttsuri Garlic Soy Sauce Butter' and 'Sweet Chili Pepper & Melted Soft-boiled Eggs' at Matsuya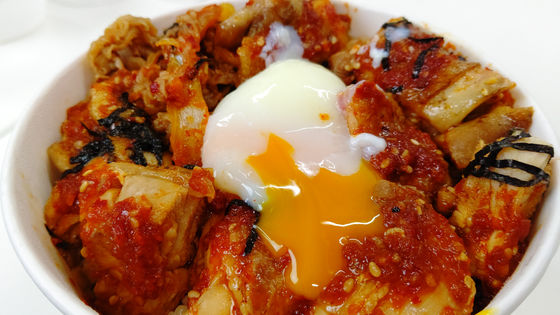 ' Goro Chiki Combo Beef Meat ', which is a combination of large chicken and Matsuya beef mash , and ' Garlic butter Goriki Tiki Combo beef mess ' with garlic soy sauce and thick butter, and sweet and spicy soft-boiled egg ' Toro Tamagoro Tiki Combo Combo Beef Meat with Sweet Chili ' is now available from July 7, 2020 (Tuesday). I was worried about what would happen if I had 'Goro Tiki Combo Combo Beef Meshi' with two types of sauce, garlic soy sauce and sweet and spicy sauce, so I bought both and tried them.

Goriki Tiki Combo Beef Memeshi New Release! |Matsuya Foods

https://www.matsuyafoods.co.jp/whatsnew/menu/22304.html
Arrived at Matsuya.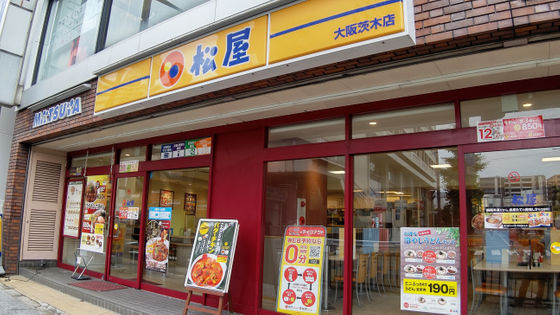 I found two types of 'Goro Chiki Combo Beef Meshi' in the tab of the ticket vending machine for a limited time, so I will order both.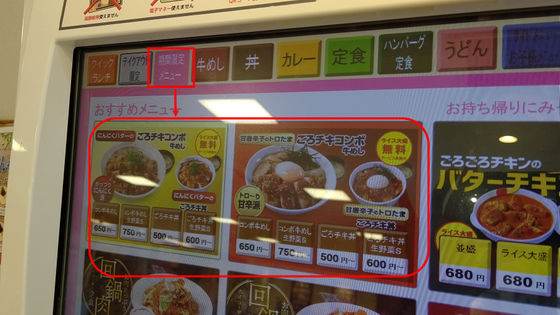 So I brought it home. This is the average of 'Garlic butter-like Tiki combo beef mess'...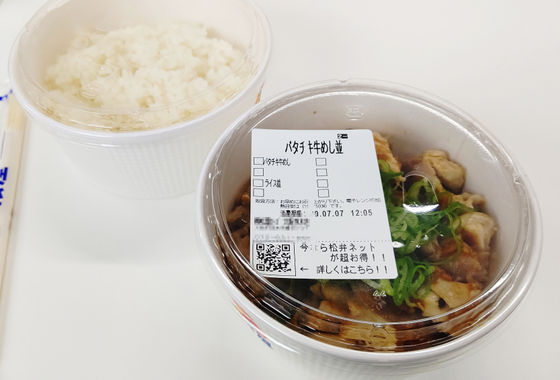 This is the 'Ama chili Toro Tamagoro Tiki Combo Beef Memeshi'. If you choose to take it home, rice and ingredients will be included in a separate container, and a small container containing soft-boiled eggs will be included in the Toro Tamagoro Tiki Combo Beef Meat with Sweet Chili Pepper.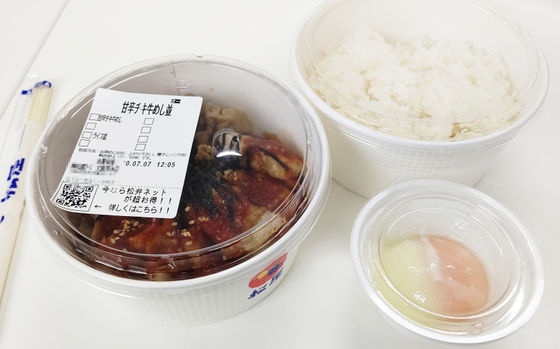 First of all, let's eat from 'Garlic butter-like Tiki combo beef rice'. When I opened the lid of the ingredient container, I found plenty of chopped green onions on the thick chicken and beef.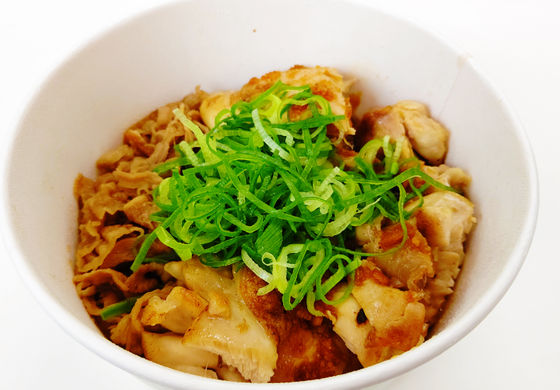 Comparing the size of the material container with a transportation IC card, it looks like this. The rice container is the same size.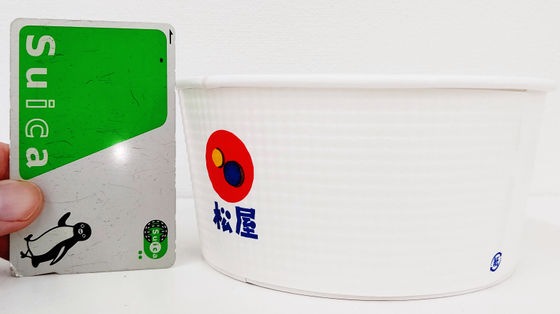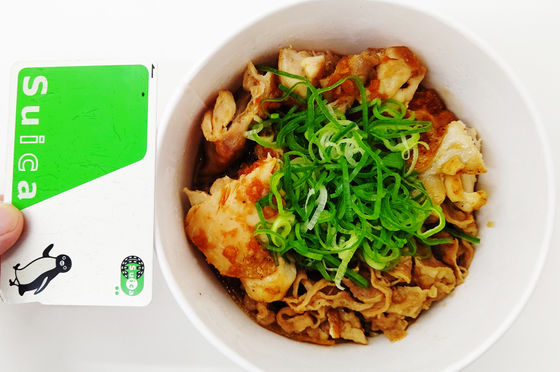 While the ingredients are on top of the rice, the scent of garlic rises from the ingredients and stimulates the appetite.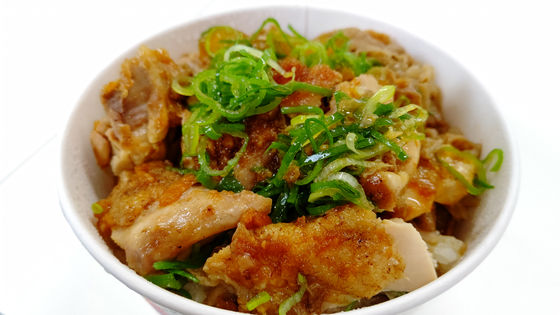 When you eat a large chicken, the juicy gravy overflows into your mouth and the scent of garlic spills into your nose.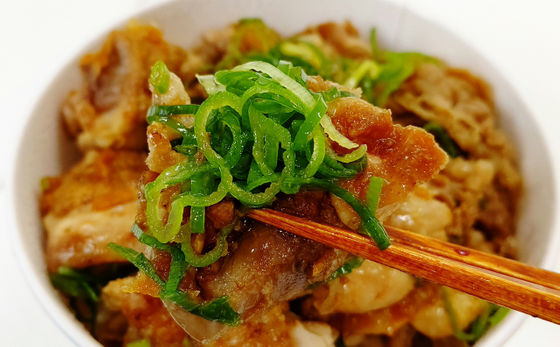 Beef, which has both a soft texture and a meaty texture, is entwined with plenty of garlic-based sauce, which goes great with the taste of the meat. The richness of garlic soy sauce and butter gave it a strong texture, so the white rice proceeded at a blast speed.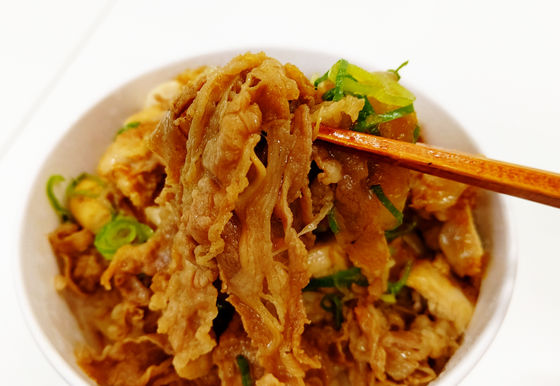 The next time I ate, 'Aro Chili Toro Tamagoro Tiki Combo Beef Meat', the meat ingredients and soft-boiled eggs were different.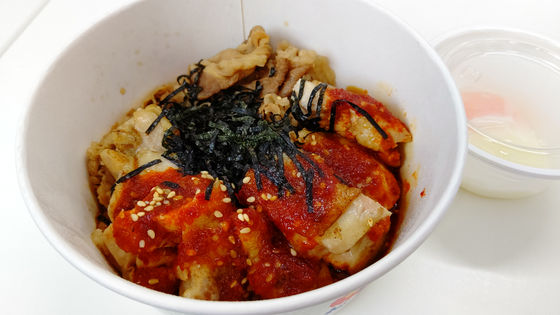 Put the ingredients on the rice and add the soft-boiled egg.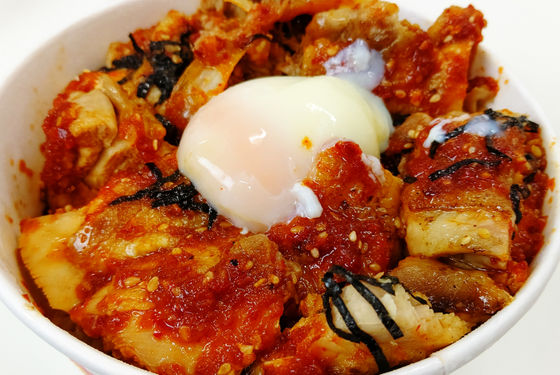 When I put chopsticks in a soft-boiled egg, the yolk overflowed from inside.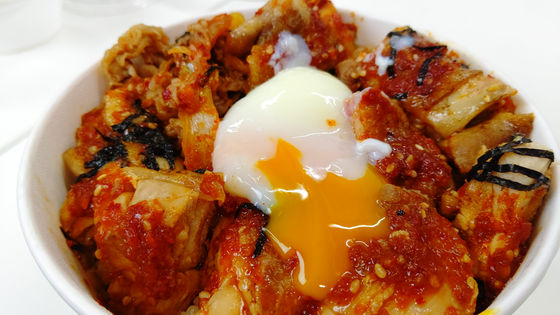 When you eat chicken that is entangled with soft-boiled eggs, you can feel the sweetness of the sauce and the soft-boiled richness of the meat. The sauce has the aroma of chili and a spicy spiciness, but since it is a mild spiciness that is rich and delicious like
pea soy sauce
, even editorial staff who are not good at spicy food can eat it without problems. I'm done.


When I ate beef with a lot of sauce, I noticed that the scent of garlic worked, though not as much as 'garlic butter'. Thanks to this garlic scent, the two delicious flavors of beef and chicken, the sweet and spicy taste, and the full-bodied balance of response are a perfect combination.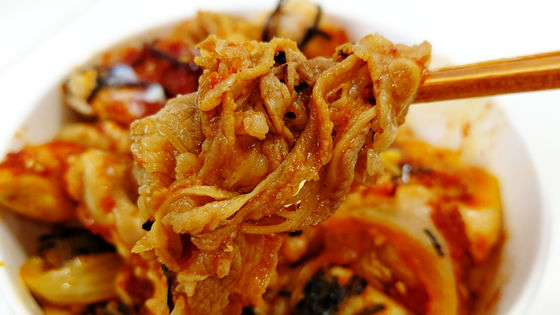 'Garlic butter goro tiki combo beef mess' and 'sweet pepper toro tamagoro tiki combo beef mess' can be purchased at Matsuya nationwide from July 7, 2020 (Tuesday), and the price is 650 yen including tax. The price does not change whether you take it home or in the store, but if you eat in the store, miso soup is added free of charge.