Research results that 'depression of young people is closely related to sleep deprivation'


As the words 'sleeping children grow up', quality sleep is essential for healthy growth for young people. A collaborative research team from
Reading University
,
Flinders University
, and
Goldsmiths College
has published a paper that states that poor mental health in teens is associated with poor sleep habits.
Self‐reported sleep patterns and quality amongst adolescents: cross‐sectional and prospective associations with anxiety and depression-Orchard--Journal of Child Psychology and Psychiatry-Wiley Online Library
https://acamh.onlinelibrary.wiley.com/doi/full/10.1111/jcpp.13288
Poor sleep significantly linked with teenage depression | EurekAlert! Science News
https://www.eurekalert.org/pub_releases/2020-06/uor-pss061720.php
The research team surveyed 4,790 teenagers on sleep quality and quantity. The 4790 participants, including those with depression and
anxiety disorders
, compared the findings between healthy and non-healthy young people.


The results show that healthy teens sleep 8 hours a day on weekdays and 9 hours 30 minutes on weekends. On the other hand, a group of young people diagnosed with depression were found to sleep less than 7 hours 30 minutes on weekdays and more than 9 hours on weekends.

Also, looking at the total sleep time per week, the healthy group of young people took an average of 3597 minutes of sleep, while the group of young people diagnosed with depression averaged 3325 minutes. was. In addition, many young people with anxiety disorders reported that 'the quality of their sleep was reduced.' In addition, young people diagnosed with depression tended to report that they had problems with both sleep quality and quantity.

While the data is self-reported and less accurate, the research team says that sleep quality and quantity have a significant impact on mental health.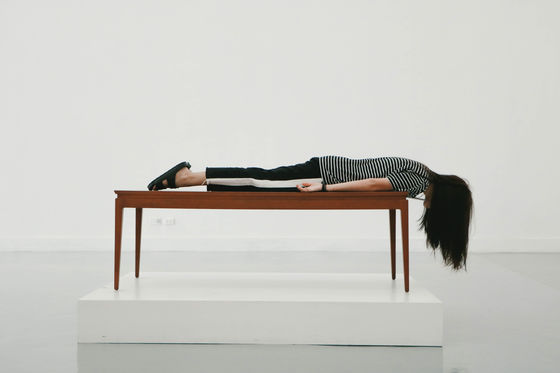 'This latest study is another piece of evidence showing an important link between sleep and mental health in teens,' said Faith Orchard, a clinical psychology instructor at Reading University. It is emphasized that the youth who had experienced depression and anxiety had overwhelmingly experienced sleep deprivation during their teens.'

"I'm worried that young people with depression "sleep 30 minutes late every night," compared to healthy young people, according to Orchard. The data show that sleep quality and quantity are very poor. Some of the participants reported that it is necessary to consider sleep more when considering the health and well-being of teens,' he said, 'sleep habits and mental health of teens. 'The worsening of sleep habits is associated with the worsening of mental health, and the poorer mental health of young people leads to worse quality and quantity of sleep.'