Suspected that a government organization that should prevent virus spread was interfering with a competitor of the new coronavirus tracking application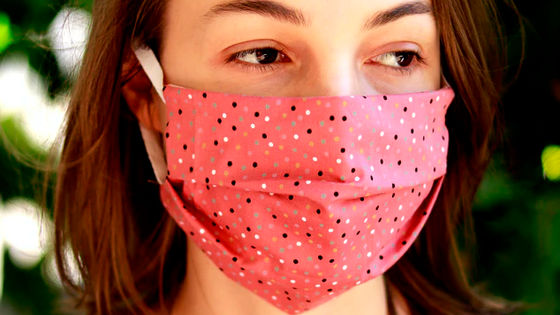 The British Department of Health and the Department of Defense, which were in the process of developing an application that tracks infected people of the new coronavirus and send notifications to contacts, took action to interfere with the developers of competing applications , Revealed by the developer.

NHS Covid app developers'tried to block rival symptom trackers' | Apps | The Guardian

https://www.theguardian.com/technology/2020/jun/20/nhs-covid-app-developers-tried-to-block-rival-symptom-trackers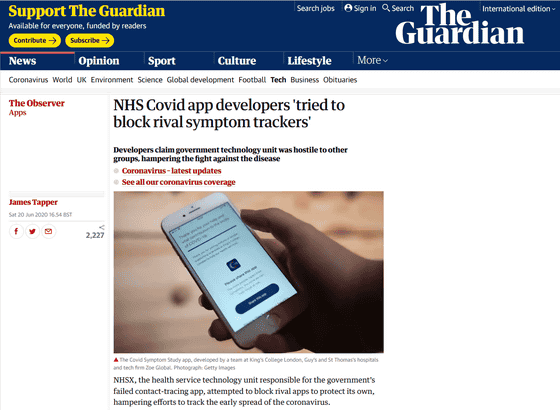 In the UK, Prime Minister Boris Johnson has called for an app to track the spread of the virus, and technicians, scholars, and healthcare professionals have responded. Professor Tim Spector of King's College London also responded to the call, led the team and developed a new coronavirus infection (COVID-19) expansion prevention application ` `COVID Symptom Study '' for iOSAndroid .. The app has 3.5 million users.

However, when Specter contacted NHSX , the app developer for the UK Healthcare Service (NHS), in March 2020, NHSX found that the COVID Symptom Study distracted people from their apps and confused people. From the perspective of existence, Professor Specter said that he was treated like an enemy. Furthermore, it seems that a notification was sent to the university, medical organization, etc. that 'I will interfere with the application developed by NHSX, so please do not help the COVID Symptom Study'.

Professor Specter is collaborating with a joint biosecurity center established to build an early warning system for COVID-19 and others, and with the help of people inside the NHS, including government scientific adviser Sir Patrick Balance. Although he is conducting research, he pointed out that if the Ministers of Health acknowledged the COVID Symptom Study, it would have been used by a large number of users early on and that more detailed information could have been obtained. Regarding the inspection request from the application, it is doubtful about the government's response that it would have been realized earlier with cooperation.

The same thing happened with the application ' INK C-19 ' that can quickly reflect the symptoms of COVID-19. Developed by Agitate's Ian Gas, the approach taken by the Department of Defense in March 2020 was 'not friendly'. The reason was that there was some overlap between INK C-19 and the work they were doing.

"The government is asking for help but not asking for help. It's a delusional, weird state," he said.