There is a museum in Ginza that collects 'Sato', an elephant from Orange.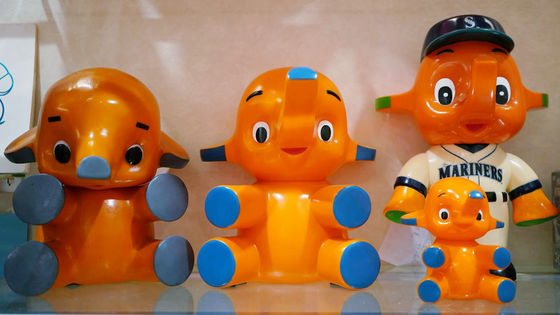 As a standard before the pharmacy, the elephant mascot 'Sato-chan' has become a rival to the frog 'Kero-chan'. It is a character that seems to become a god in some countries, and I was not aware of it until then, but when I start to worry about it, I am addicted to it.

After cycling around the world,
Takuya Sudo @ Chariderman
travels only in Japan after the round of the world. One of the pleasures of that trip was Sato. The travel habits are met. There was also a place in Ginza in Tokyo that could be called the sacred place for Sato.
◆ What is "Sato-chan"?
'Sato-chan' is a mascot character of Sato Pharmaceutical found in Japanese pharmacies. Elephant is the main character of the zoo and is widely loved by everyone. Since he is a long-lived person, the fact that he is a "long-lived and popular person" fits the image of a pharmaceutical company that values health. The body color of the elephant is orange because it is bright and stands out from a distance.
[Sato Pharmaceutical] Sato-chan City
https://www.satochan-studio.jp/
◆ In front of the pharmacy
Whether you are in Japan or abroad,
taking a walk
in the
city
is essential for my trip. The first land is especially exciting. Recently I traveled all over Japan, but I was lucky enough to meet Sato-chan in front of the pharmacy. Faces and poses vary depending on the age of manufacturing, and there are many variations of clothes. When I saw the pharmacy, I was looking for Sato-chan somewhere.
Wear a muffler. The child is a wind child, a cheerful child.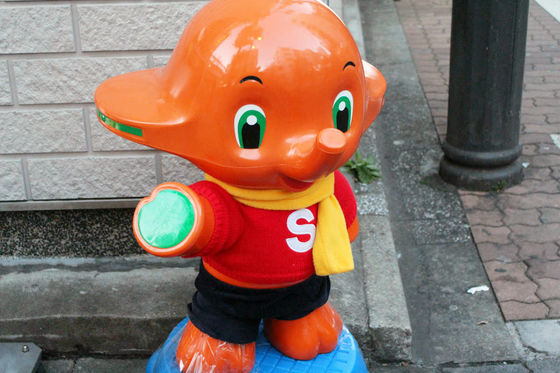 Detective hat.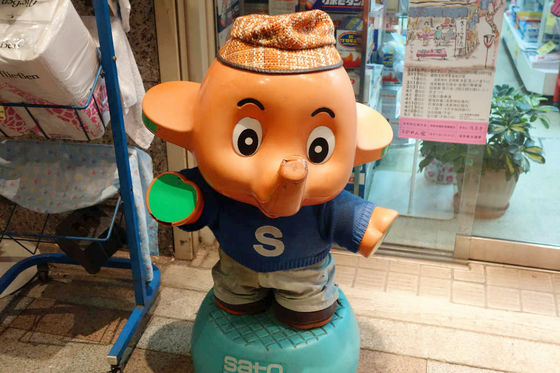 Even though it was a soft-shelled turtle, the orange skin was shiny and healthy. The palm of the hand is a hoof.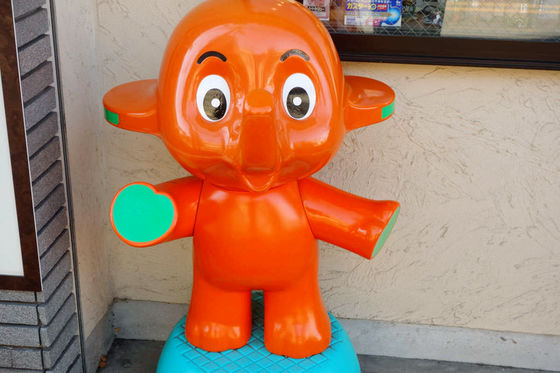 Meri Sato in front. I had a little sunburn.



I have too much sunburn and my skin is turning over. You can touch it, but don't hit or shake it!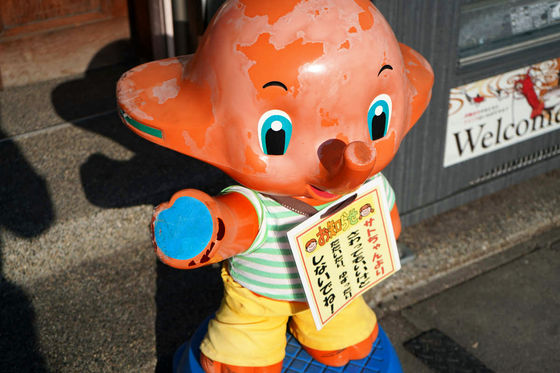 We rarely see Sato-chan mover, which is an electric playground that moves with money.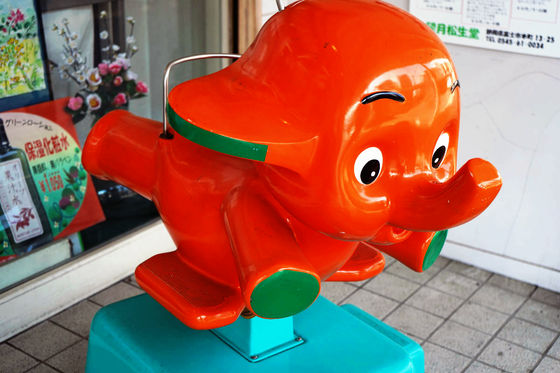 This was 50 yen.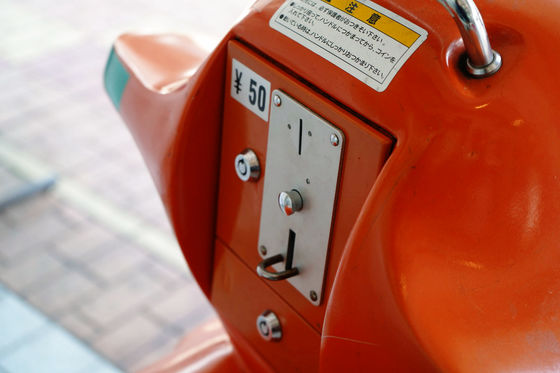 Sato has a sister with pink skin called Satoko.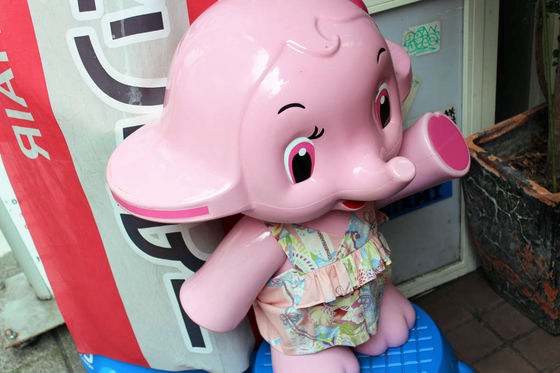 This Satco-chan looks like her grandma in the Showa era, and she seemed to call her Satoko-san.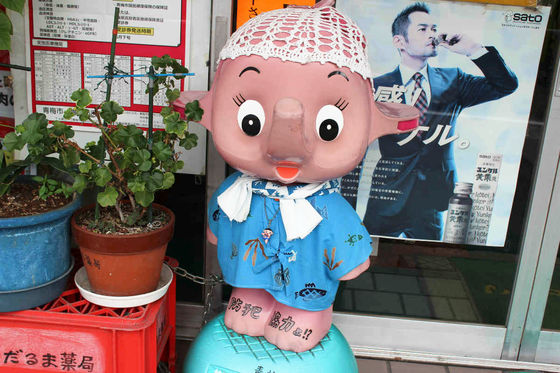 I'm lucky if Sato and Satoko's brother and sister are together. Matching costumes. Satochan's S mark on the chest like Superman.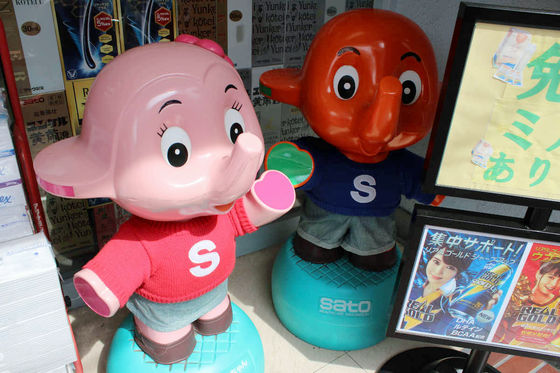 Two people were cosplaying during Halloween.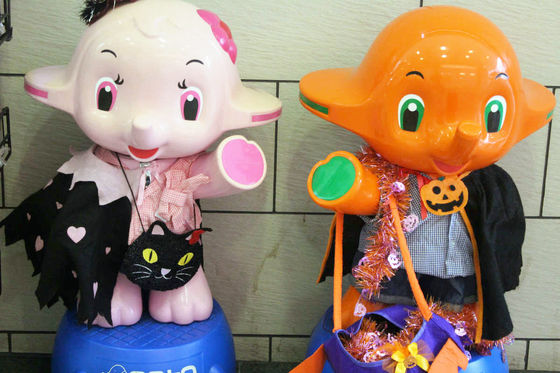 ◆Sato-chan density
Depending on the pharmacy, Sato-chan's exhibits are quite powerful. Sato-chan's density is high, so it's great for fans.

・In Gunma
Sato and Satoko in school uniform (?) style.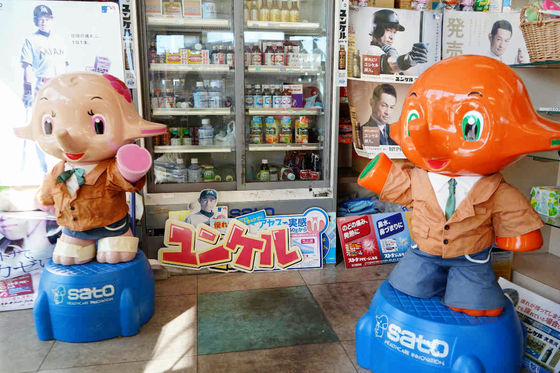 Illustration for New Year greetings. Sato-chan is a haori and hakama, and Satoko-chan is a kimono.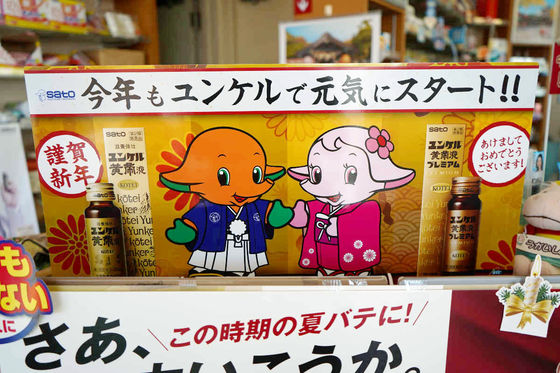 There was also Satoko-chan mover. You can sit next to Satoko like a coffee cup in an amusement park.



Next door is Sato-chan mover.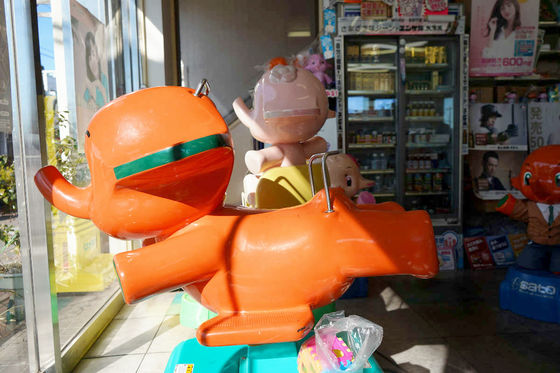 ・In Hyogo
Double Satoko at the store.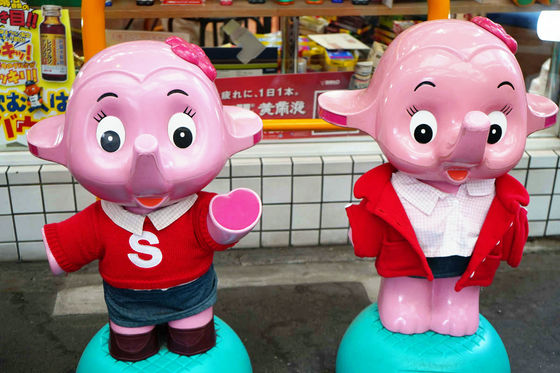 Sato and Satoko were lined up in the show window.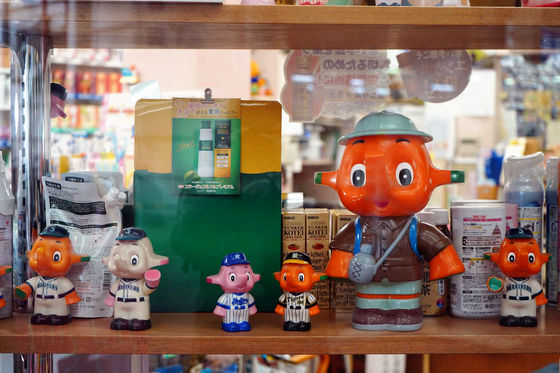 The showcase exhibits are no longer contemporary art.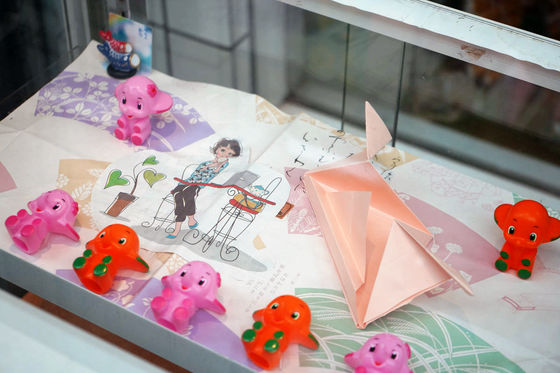 ◆ Ginza Shimizu Pharmacy
Before I knew it, I was completely captivated by Sato. There was a place in Ginza, Tokyo that could be called a sacred place for Sato-chan fans.

Ginza Shimizu Pharmacy

http://ginzashimzpha.jp/
The location is right here from Ginza Pedestrian Street (Chuo Dori).
There is a shop on the first floor of the building. A long-established store founded in 1924.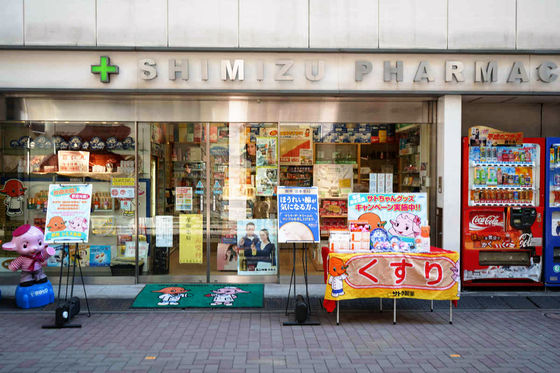 Of course, Sato and Satoko are at the store.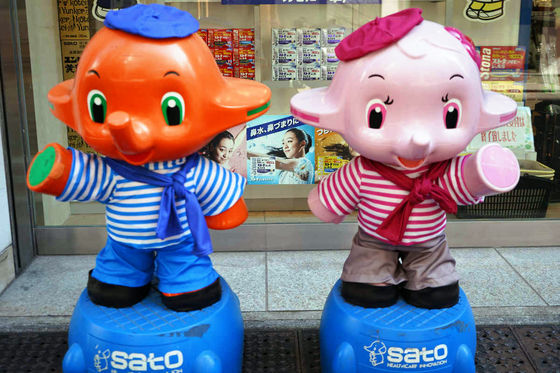 When you buy Sato Pharmaceutical products, Sato-chan goods will be added depending on the price. There are also over-the-counter campaigns.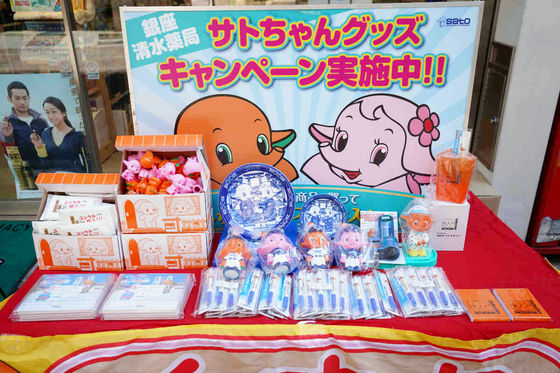 The Sato-chan Museum (Pavilion) was opened inside the Ginza Shimizu Pharmacy store.

Ginza Shimizu Pharmacy | Pavilion | [Sato Pharmaceutical] Sato-chan City

https://www.satochan-studio.jp/pavilion/shimizu/
Like this, the store is full of Sato-chan goods.


Tokoro Narrow and Sato-chan goods are on display.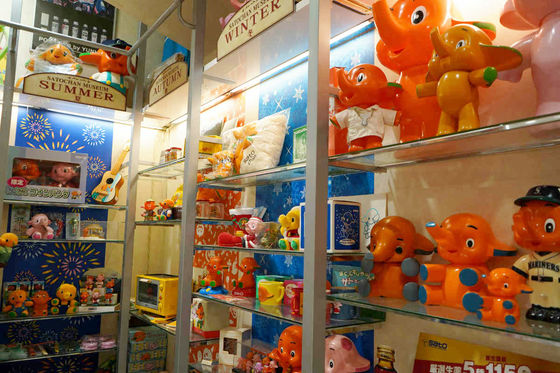 An old Sato-chan doll whose atmosphere is different from now.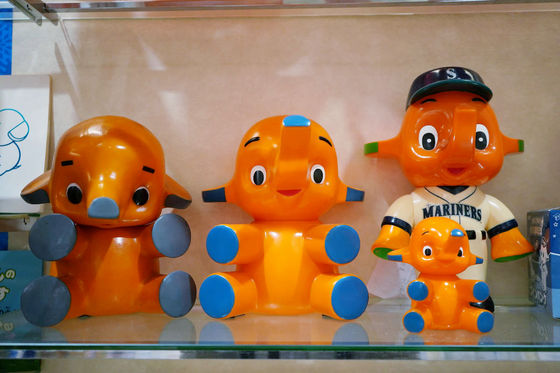 Space Sato and Satoko who came in space suits.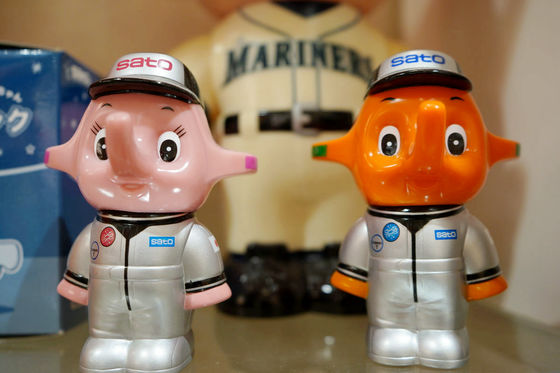 A beckoning elephant that is not a manekineko.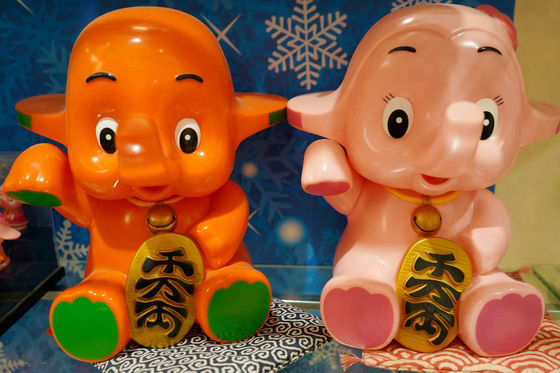 Finger dolls arranged in a line.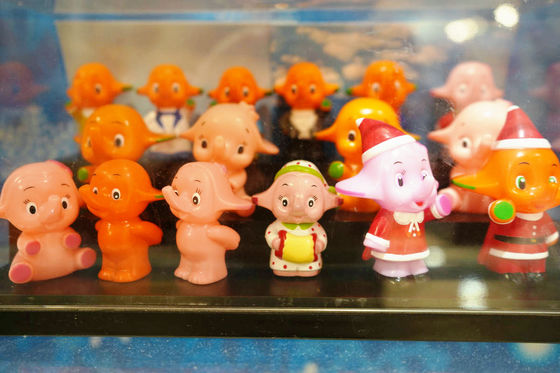 Plush Doll.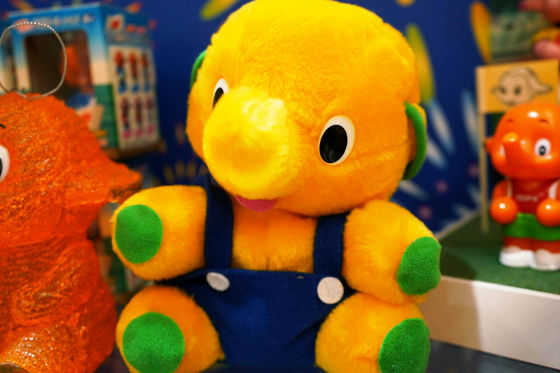 There was also a climbing type.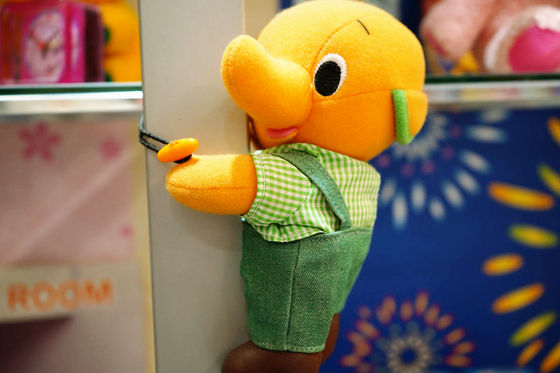 Toaster baking bread.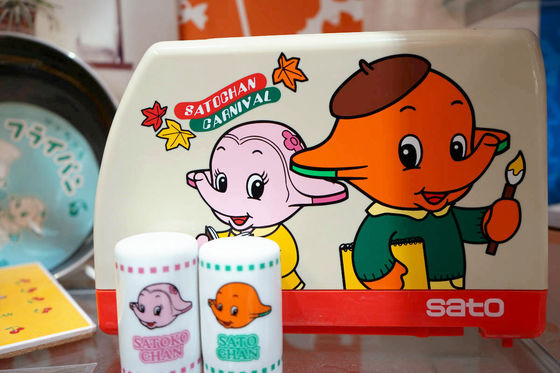 An electric kettle for boiling water.



clock.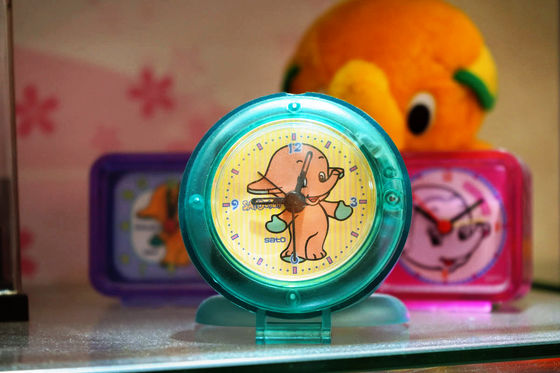 The dishes.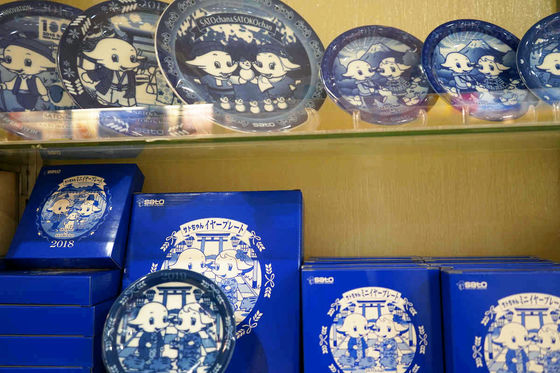 Chinese bowl.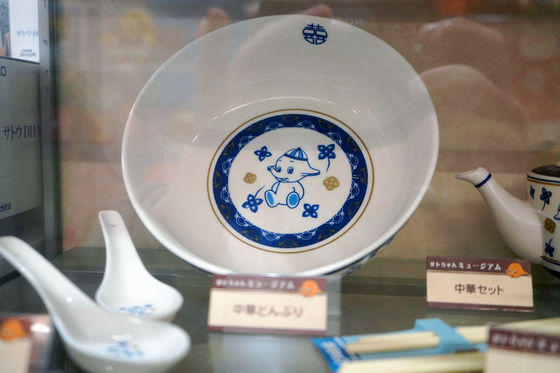 Mug.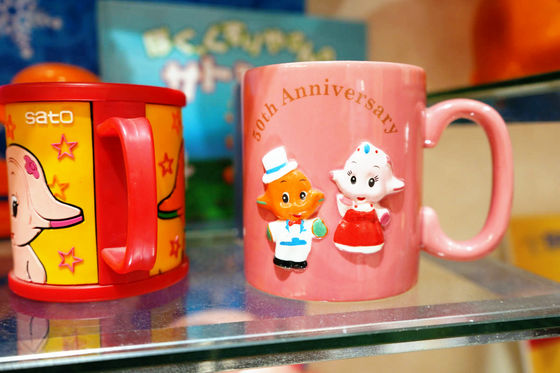 Sato-chan goods that decorate the washbasin.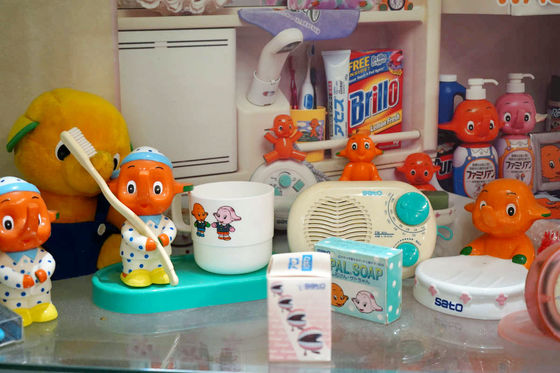 Playing cards.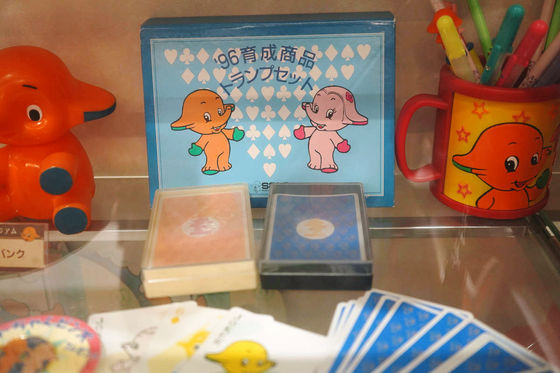 Sato Pharmaceutical is Yunker Huang Tei Liquid, an energy drink. And Yunkel is Ichiro.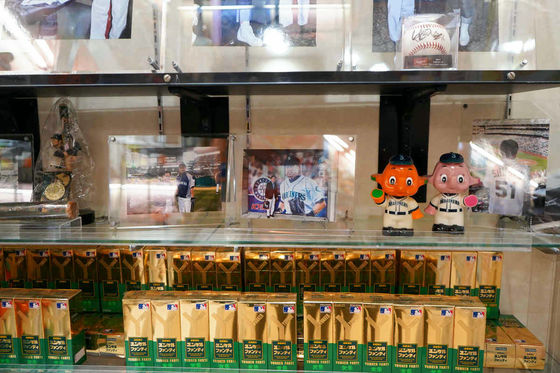 There was also Sato-chan in the uniform of Mariners, Yankees, and Marlins that Ichiro belonged to in the major league (MLB). The uniform number is 310 (Sato).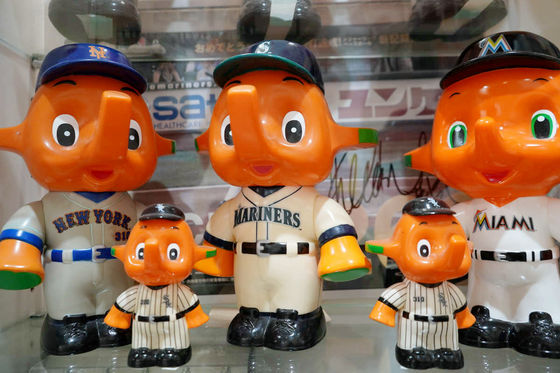 I did some shopping, but there was Sato in the shopping bag, and it made me smile.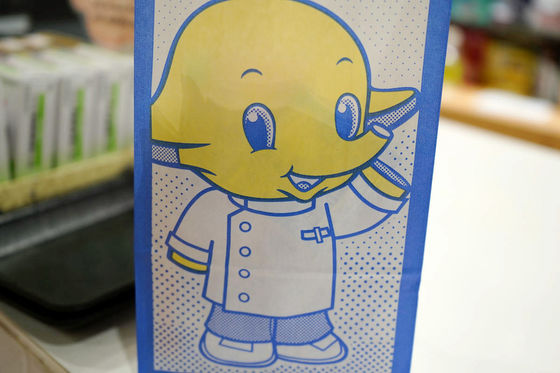 ◆I want to spread it overseas
Sato is a staple in front of Japanese pharmacies, but there are countries that I would like to recommend overseas.

In Taiwan, Sato and Satoko were already in front of the pharmacy.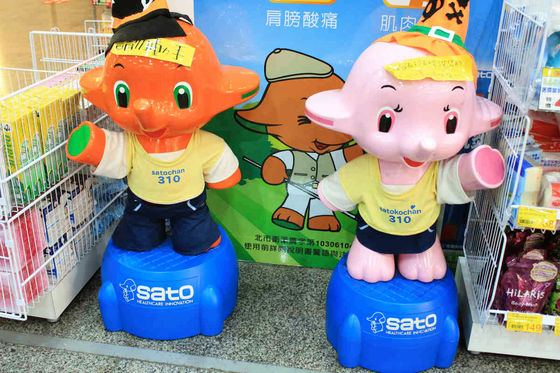 India is also recommended. There is
an elephant-shaped god called Ganesha in
India, which is the object of worship. This Ganesha is drawn with pink skin. With Satoko-chan. On the other hand, orange is a sacred color in Hinduism, which has a lot of faith in India. Therefore, it seems that India also has an orange Ganesha. With Sato-chan. I'm really wondering how Indians see Sato and Satoko, and not God.
An orange god who doesn't feel like Ganesha.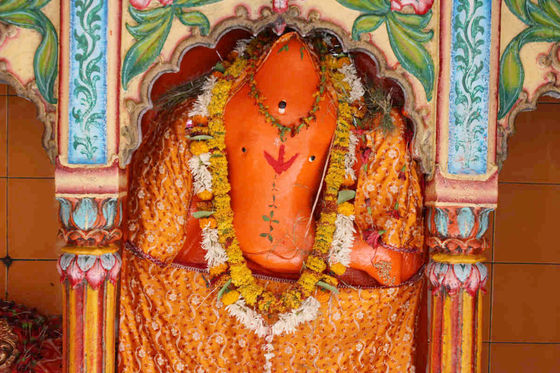 Also, Thailand loves elephants and understands Japanese character culture, so Sato seems to be welcomed. Ganesha is also in Thailand.

Sato-chan knew for a long time. However, I never thought that I would go deep into here. You can open up a new world by paying attention to the everyday scenes that you casually digest. Why don't you follow Sato-chan in front of the pharmacy as one of the pleasures of traveling in Japan?

(Sentence/Photo: Takuya Suto @ Chariderman
Bicycle world coverage http://shuutak.com
Twitter @shuutak
Facebook page https://www.facebook.com/chariderman/
Instagram https://www.instagram.com/shuto.takuya/
DMM lecture request https://kouenirai.dmm.com/speaker/takuya-shuto/ )

The e-book 'Charider-Man Bicycle Traveling Man-Run the World', which spells Charider-Man's round-the-world days, is available on Amazon at the top and bottom winding.



In addition, we are working to publish a paper book about the Bicycle World. Thank you for your support.