The Russian network that divides the country by sending false information on SNS is considered dangerous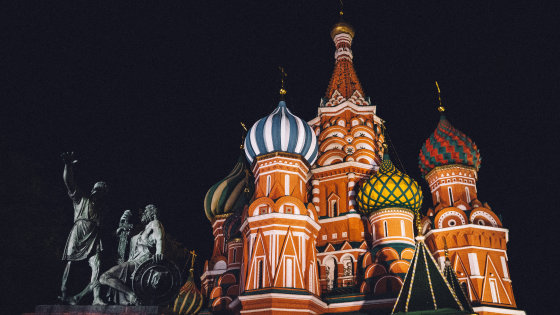 In the 2016 US presidential election in which President Trump won, Russia was suspected of conducting a cyber attack aimed at winning President Trump
, and it was said that there
were
many
SNS posts to make a gap in public opinion in the United States.
I will
. Such Russian-related activities continued as of 2020, and the details of ``
Secondary Infektion
'' (secondary infection), which was one of the secret operations, was gradually revealed. ..
Secondary Infektion at a Glance
https://secondaryinfektion.org/report/secondary-infektion-at-a-glance/
Report: Russia-linked disinformation operation still active | WBMA
https://abc3340.com/news/nation-world/report-russia-linked-disinformation-operation-still-active
Russia-Based Influence Campaign Spanned Six Years-Bloomberg
https://www.bloomberg.com/news/articles/2020-06-16/russia-based-influence-campaign-spanned-six-years-300-platforms
Enemies of Putin targeted in newly discovered Russian disinformation campaig-The Washington Post
https://www.washingtonpost.com/national-security/russian-disinformation-operation-relied-on-forgeries-fake-posts-on-300-platforms-new-report-says/2020/06/16/679f5b5c- ae8d-11ea-8f56-63f38c990077_story.html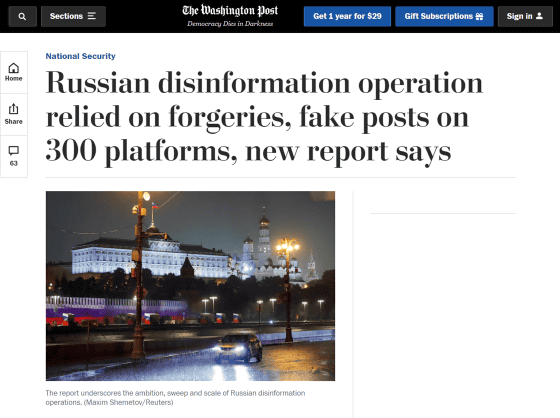 Graphika
, a social media analyst, has released a new network operational report called '
Secondary Infektion
,' which
worked
to divide the United States in the 2016 US presidential election. Secondary Infektion has been active since 2014, and has been spreading false information related to not only the United States but also countries such as Ukraine, France and the United Kingdom using SNS. Its existence was reported when Facebook deleted some accounts in 2019.
According to Graphika, the Secondary Infektion continues to be active at the time of the article's creation, with fake information and tweets containing allegations of Muslims, immigrants, Hillary Clinton's alleged murder, and Angela Merkel's alleged alcoholism. Is posted on the Internet.
"If the Secondary Infektion had a motto, it would be'divide and conquer.' The whole purpose of this operation is to divide the targeted nations and organizations, lose trust, hostile allies, and blame Russia. It looks like they're getting along,' said Ben Nimmo, investigator at Graphika.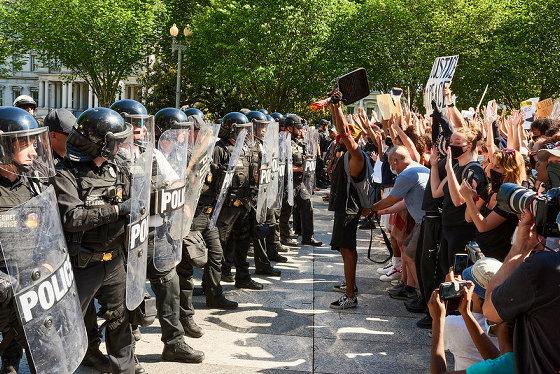 On the other hand, many of Secondary Infektion's SNS posts are created with so-called 'throw-away accounts' and are deleted before the number of viewers increases. Graphika sees this as a way for experts to keep track of and not reach the network. Secondary Infektion cannot be said to be "effective" because of its operational prudence," said Camille Françoi, Chief Innovation Officer at Graphika, who asked us, "Who and what are they aiming for? This is what makes us confused."

However, prior to the November 2020 presidential election, researchers have endangered the ambition and scale of Secondary Infektion.

``The US government, legislature, media, and the public are wary that foreign enemies continue to divide the United States,'' said Senator Marco Rubio of the U.S. Senate Information Commission, praising Graphika's report. And the US government must continue to deal with misinformation on social networks that are linked to foreign powers.'

In addition, basically it is Secondary Infektion that is doing ``not to be noticed'' activities, but recorded a conversation about the trade exchanged between the United States and the United Kingdom before the election in England in December 2019 The legitimate document which was done was leaked on Reddit etc. It has been revealed that this information was identical to the information disseminated in the Secondary Infektion activity, except that it contained legitimate documentation.

Suspected Campaign from Russia on Reddit: redditsecurity
https://www.reddit.com/r/redditsecurity/comments/e74nml/suspected_campaign_from_russia_on_reddit/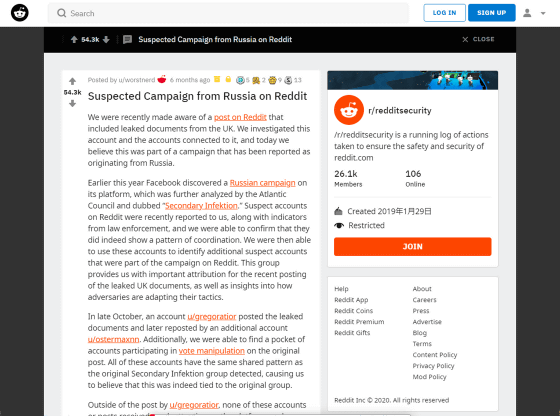 in Note, Posted by darkhorse_log