Google publicly releases map game API, so that anyone can make location information game like Pokemon GO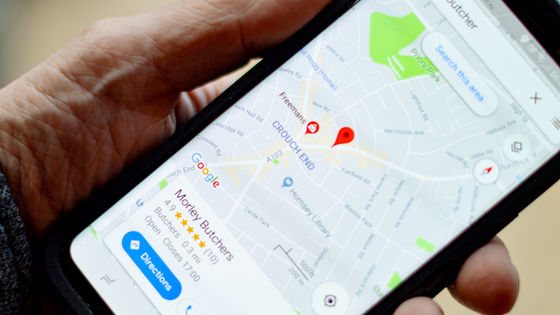 Location games such as '
Pokemon GO
' and '
Ingress
' are games that you can play by combining location information using the GPS function of your smartphone and geographic information using Google Maps. On June 16, 2020, Google announced that the Google Maps game API required for developing location-based games will be made publicly available.
Google Maps Platform gaming solution now available to everyone | Google Cloud Blog
https://cloud.google.com/blog/products/maps-platform/google-maps-platform-gaming-services-now-available-everyone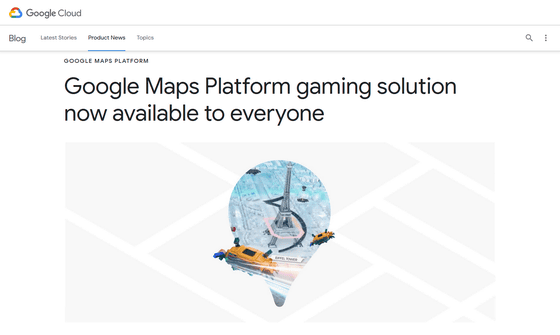 Google opens Maps data to all game devs, which could lead to Pokémon Go rivals-The Verge
https://www.theverge.com/2020/6/15/21291918/google-maps-gaming-tools-developers-pokemon-go
A tool that can use Google Maps information with
Unity
of game engine was announced in March 2018. However, according to Google, only a limited number of game studios could use the tool in 2018, and there were only 10 location-based games developed using the tool.
Google announces that Google map data can be used for games-GIGAZINE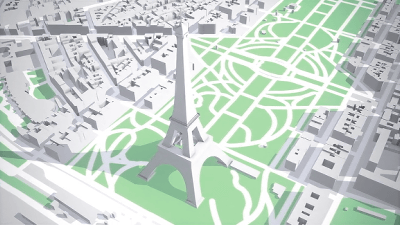 A lot of inquiries came from independent game development studios and developers about this tool, saying, 'There's a scalable infrastructure where you can extend access to all your developers and sign up to get started online right away.' We've started building the structure, and starting June 16, 2020, we're rolling out a solution for all mobile game developers to create engaging and immersive games," said Google.
In order to develop games that use
Google Maps
, it is necessary to register on the
Google Maps Platform
, which allows you to directly apply the information of
Google Maps
to software development. By installing the distributed
Maps SDK for Unity
, the Semantic Tile API and Playable Location API will be automatically enabled. Although Google Maps Platform is a paid service, it is free up to $ 200 (about 21,000 yen) per month at the time of article creation.
With the availability of Google Maps information covering more than 220 countries and regions, it will be possible to access city information such as hundreds of millions of buildings, parks, roads, etc., creating a world-wide location-based game I can.
The image below is an AR game of the popular board game '
Wingspan
' using the Google Maps Platform's Maps SDK for Unity. In addition to the contact with the bird by AR, the elements like bird watching that actually walk around to meet the bird using the map information are included.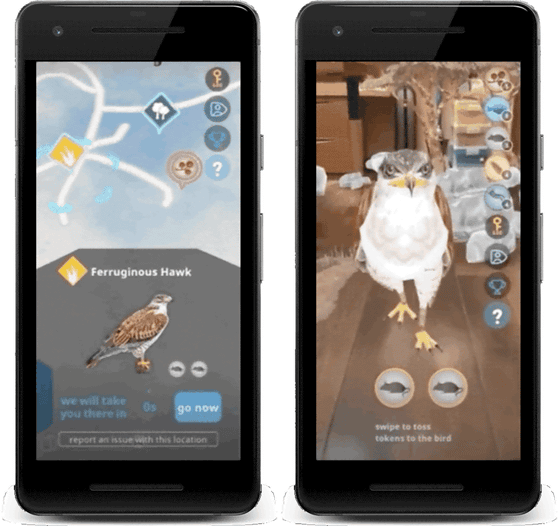 Also, since the release in 2018, as the scale of the map increases, the surrounding buildings are rendered at a high level, and when the scale becomes smaller, it is displayed at progressively lower levels ``Mixed zoom'' and search the route on the map New features such as 'Pathfinding' have been added to the Maps SDK for Unity.

Google says 'The Maps SDK for Unity helps connect the game world with the real world.' 'Even if you've always wanted to make a game, you're ready to start developing with a major IP owner. We can't wait for your game, whether it's an established studio or a company that just wants to know what real-world data and AR can bring to your business.'' It was