Die & CAD of 'iPhone 12' leaked, adopting linear design like iPad Pro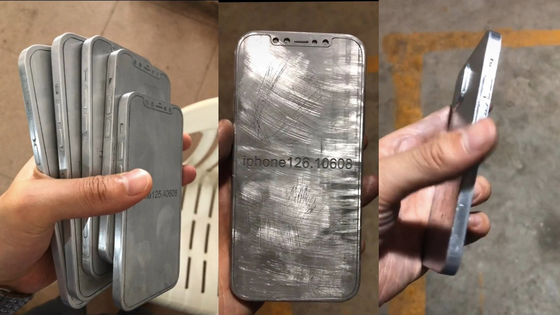 When the new iPhone comes out, iPhone-related accessories and makers will design the case using CAD drawings and molds of the new iPhone, and will release the case when the new iPhone is released. CAD drawings and molds used for such new iPhone case designs were leaked on Twitter. 9to5Mac, which handles Apple-related news, reports that the leaked 'iPhone 12' scheduled to appear in 2020 has four variations.

Leaked molds and CAD renders show new iPhone 12 design with flat edges-9to5Mac

https://9to5mac.com/2020/06/14/iphone-12-designed-leaked-molds/
@Jin_Store
posted the mold of iPhone 12 on Twitter. In his self-introduction column, he is explained as 'CEO of JIN, an Apple specialty store, and a supplier of integrated development equipment and a security researcher related to Apple.'
@Jin_Store first posted a photo of the iPhone 12 mold. You can check the three molds of 'iPhone 125.40608', 'iPhone 126.10608' and 'iPhone 126.70608', and the numbers after '12' seem to represent the display size. In other words, ``iPhone 125.40608'' is a new 5.4 inch iPhone mold that is not in the lineup so far, ``iPhone 126.10608'' is the same 6.1 inch model as iPhone 11, ``iPhone 126.70608'' is 6.5 inch than iPhone 11 Pro Max. It will be a large 6.7 inch model mold. 9to5Mac says, 'The mold may not give you some details about the design of the iPhone 12. For example, the notch (cutout at the top of the screen) does not affect the case design, so the mold provided to the case maker. May not represent the exact notch size.'
Sides Are Squared The Off, Just Like The Rumored # IPhone12 # IPhone12Pro Pic.Twitter.Com/u2lg4pcxSV

— ???????? JinStore® (@Jin_Store) June 14, 2020


Looking at the side of the mold, the more straight-lined design is used instead of the rounded design of the past. It seems that the main camera on the back will stick out as usual.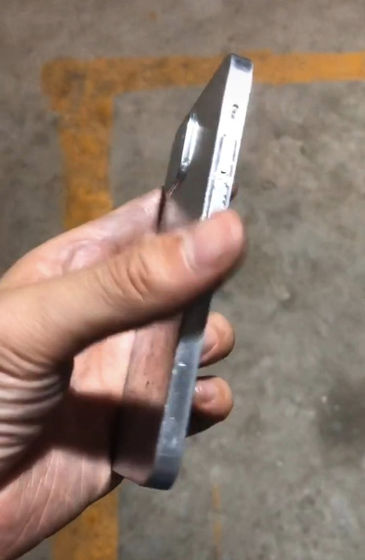 If the leaked mold is real this time, the iPhone 12 will evolve to a linear design similar to the new iPad Pro introduced in 2018. It should be noted that in the past also of whether the design of the iPhone 12 is not to evolve in a linear design than ever
jump out the information
was.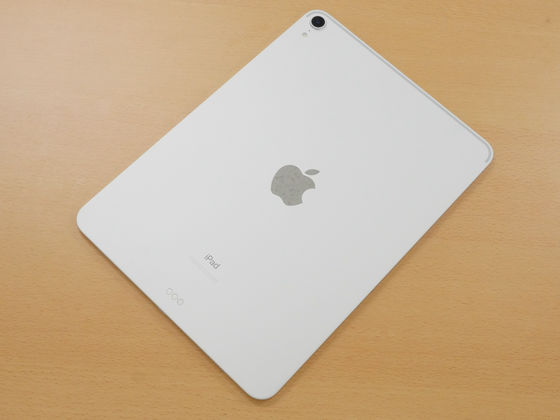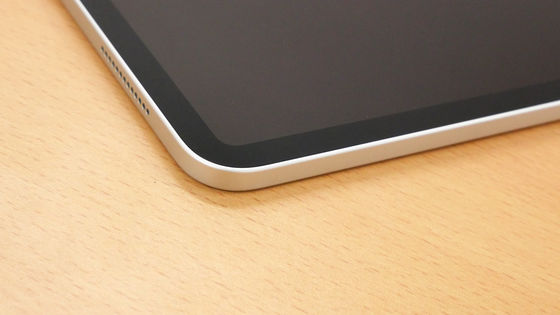 Also, it is reported that Apple is trying to extend the design of the new iPad Pro that appeared in 2018 to other product lineups, and the rumor that the new iMac will also have a flat edge ``design like iPad Pro'' There is also.

In addition, @Jin_Store also posted a CAD drawing for iPhone 12.

Drawing #iPhone12 #iPhone12Pro pic.twitter.com/uIqGE8ybo9

— ???????? JinStore® (@Jin_Store) June 14, 2020


In addition, Apple plans to hold the annual developer conference WWDC 2020 on June 22, 2020, and what kind of event will be held can be understood by checking the following article. Since Apple announces the new iPhone in the event held in September every year, it is unlikely that details about the new iPhone will be revealed in WWDC, but ``the possibility of new iMac etc. being announced There's enough,' writes 9to5Mac.

Apple has released the WWDC 2020 holding guidelines, what is the contents of the first complete online WWDC in 31 years history? -GIGAZINE