'Cup Noodle Super Spicy Miso Big' tasting review where umami and painful stimulation overflow the pleasure substance from the brain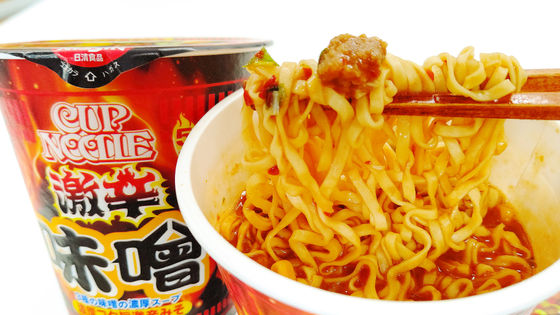 '
Nissin Cup Noodle Miso
', which is a rich soup made from wheat miso and red and white rice miso, is made into a spicy miso with a piercing spiciness, and '
Cup Noodle Super Spicy Miso Big
' is released in June 2020. It has appeared since the 8th. I was wondering what kind of spiciness the cup noodles with plenty of chili peppers based on 3 kinds of miso are, so I actually bought and tried it.
'Cup Noodle Super Spicy Miso Big' (Newly released on June 8) | Nissin Foods Group
https://www.nissin.com/jp/news/8674
That's why I actually bought 'Cup Noodle Super Spicy Miso Big'. As it is big, the cup is larger than regular cup noodles.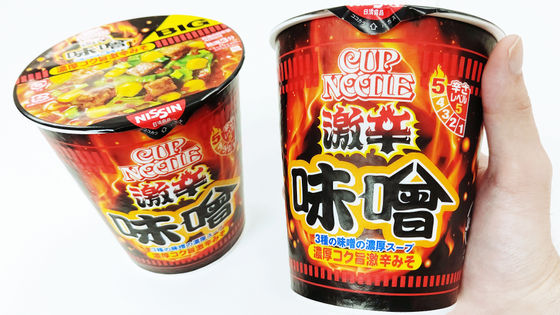 The 'spicy level' is 5 out of 5 and is the highest spiciness.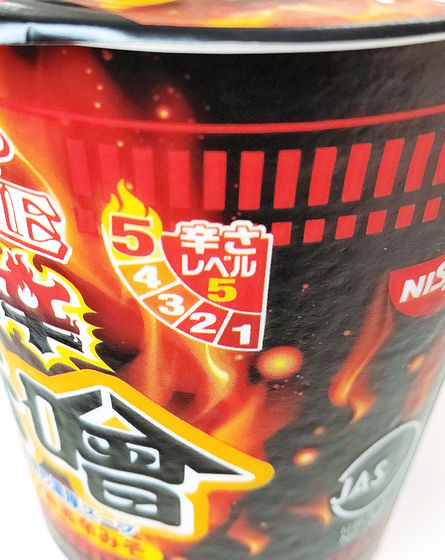 In the raw material column, 'Kayaku (seasoned minced pork, cabbage, red pepper, corn, green onion)' is written, and you can see that the amount of red pepper in the kayaku is quite large.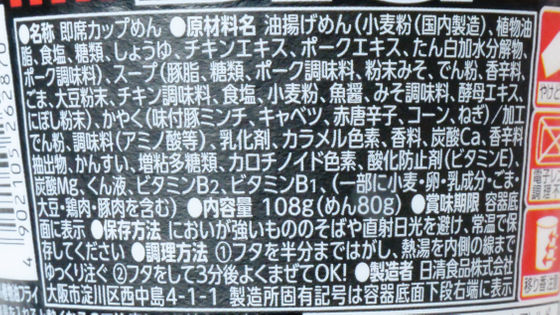 Calories are 512kcal per 108g of meal.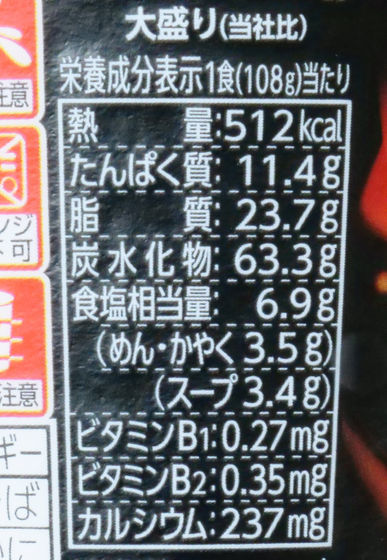 When I opened the lid, I saw a lot of red pepper mixed in the powder.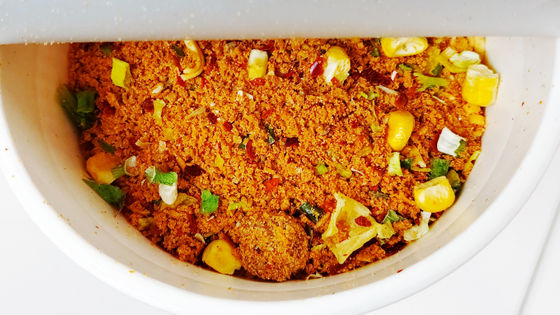 After pouring hot water, set the timer to 3 minutes.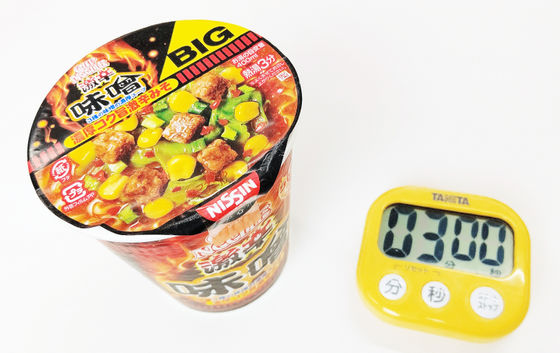 When the timer sounds, stir well to complete.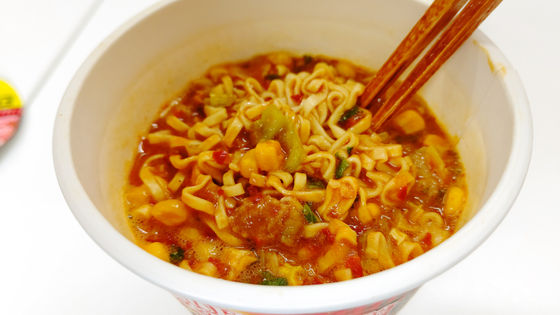 When I first took a sip of soup, a strong stimulus stabbed my tongue. This spiciness is a level that people who are not good at spicy foods should not challenge even if they make a mistake. Sweat gushes from the forehead with too much spiciness, and it feels like a headache. There is a feeling that it appeals directly to the body rather than 'taste'.



If you carefully lift and eat the noodles, it will be spicy, but you can manage to put it in your mouth. At first, I don't know the taste and just endure the pain, but as my tongue gets used to it, I gradually feel the rich richness of miso melted in the soup and the taste of minced pork. By the time I noticed the garlic scent in the aftertaste, I was addicted to it, and before the numbness of my tongue was over, I started to move my chopsticks with the urge to taste the next bite.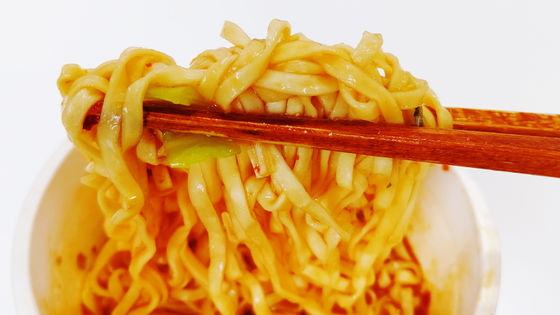 The heat remains in the esophagus and stomach even after eating, but when you sweat, you will feel cool and have a refreshing after-meal feeling.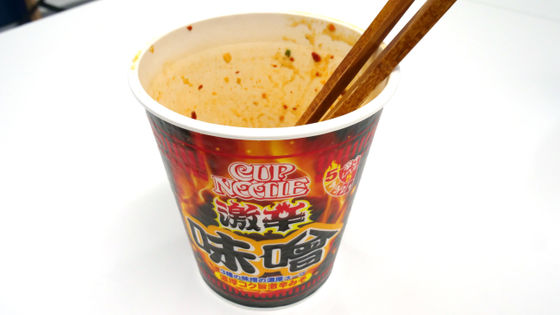 'Cup Noodle Super Spicy Miso Big' has been on sale at retail stores nationwide from June 8, 2020, and the suggested retail price is 220 yen excluding tax. You can also purchase it at Amazon.co.jp, and the price at the time of writing the article is 2582 yen including tax (215 yen per piece) for 12 pieces.


Amazon | Nissin Cup Noodles Super Spicy Miso Big 108g x 12 | Cup Noodles | Ramen Mail Order