New animation list starting in the summer of 2020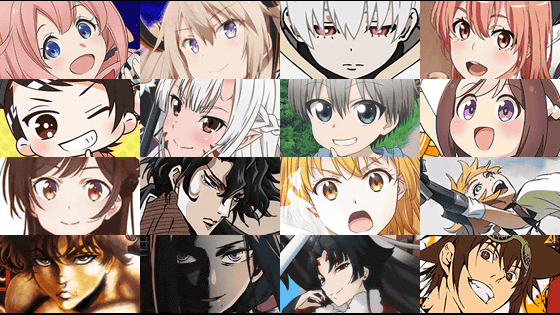 The TV program reorganization period, which is once every three months, is approaching. The impact of the spread of the new coronavirus infection is large, such as
Prime Minister Abe issuing
a
'declaration of emergency'
on April 7, 2020, and among the works scheduled to be broadcast in the spring of 2020, postponement was decided before the start of broadcasting, or broadcasting Although it has started, there are many cases where broadcasting is postponed due to the number of episodes in the middle. 'Sword Art Online Alicization War of Underworld' 'Re: Zero-Starting Different World Life Phase 2' 'No Guns Life Phase 2' 'My youth romantic comedy is wrong. Complete' 'Millionaire Detective 'Balance: UNLIMITED', 'Incompatibility of the Demon King Academy ~The founder of the strongest Demon King in history, reincarnate and go to the school of descendants~' 'After school Ibo diary' 'Soku no Soma Australian plate' 'Digimon Adventure:' Nine works will slide in this term.
On the other hand, among the works scheduled to start in the summer of 2020, ''Hypnosis Mike -Division Rap Battle-' Rhyme Anima' 'Is it wrong to ask the dungeon to meet? lll' 'Haikyu!! TO THE TOP 2nd' 'Cool' 'A3! SEASON AUTUMN & WINTER' 'Tsukiuta. THE ANIMATION 2' 'Higurashi no Naku Koro ni' 'Assault Lily Bouquet' 'EX-ARM EX ARM' 'Battle of Sigurd Riva' 'Maesetsu!' 'Skate 12 works of 'Reading Stars' and 'Akdama Drive' have been postponed since autumn.
As a result of this increase or decrease, the total number of works started in the summer of 2020 will be less than 30 works, which is much less than the broadcasting and distribution of about 50 works for some time.
Below, the work information is arranged in order from the one with the closest broadcasting/delivery time. For the works whose schedule details have not been announced even if the summer broadcast has been decided, the broadcast information section may be omitted.
---


・Broadcast information
Netflix: 6/2 (Tue) ~ [Episode 1-5] ・6/9 (Tue) ~ [Episode 10-10] ・6/16 (Tues) ~ [Episode 11-14 Story】
Fuji TV: 7/8 (Wednesday) 24: 55 ~
Kansai TV
Tokai TV
TV West Japan
Hokkaido Culture Broadcasting
BS Fuji

・Work information

Self-proclaimed "Japan's best genius scammer" Masato Eedura.
On that day as well, Kudo, who is my buddy, and the French who came to sightseeing in Asakusa together made a scam, and it was supposed to be a profit, but on the contrary, they were deceived and robbed of a large sum of money.
The man was a Laurent Thierry, a confidence man who even grabbed the mafia.
Edamura gets caught up in an order of magnitude cheating on the world stage...!!


·staff
Director: Hiroshi Kaburagi
Screenplay/Series composition: Ryota Furusawa
Character design: Yoshiyuki Sadamoto
Sub Character Design: Hirotaka Kato
Total drawing director: Hirotaka Kato, Kyoji Asano
Design Works: Akiyo Okuda, Keita Shimizu, Shosuke Ishibashi
Concept design: Yoko Tanchi
Deputy Director: Ryoji Masuyama
Art Director: Yusuke Takeda
Art setting: Kazushi Fujii
Color design: Yuko Konee
Director of Photography: Kazuto Izumita
Edit: Daisuke Imai
Music: Yutaka Yamada
Sound Director: Shoji Hata
Music Editor: Kohei Senda
Animation production: WIT STUDIO
©WIT STUDIO/Great Pretenders

·cast
Edomura Masato: Chiaki Kobayashi
Laurent Thierry: Junichi Suwabe
Abigail Jones (Abby): Natsumi Fujiwara
Paula Dickins: Mie Sonoezaki

Twitter:
@GrePre_anime
Hashtag:
# Grepli
The first PV of the TV anime 'GREAT PRETENDER' (Great Pretender)
---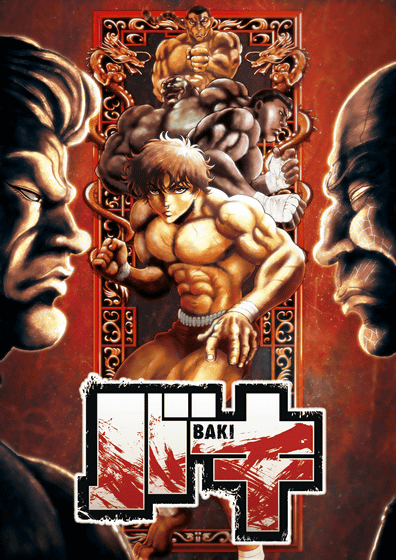 ・Broadcast information
Netflix: 6/4 (Thurs)-[Exclusive distribution]
TV broadcasting: July-

・Work information

The biggest martial arts tournament in China, which decides on a new Kaihuang, begins Dairaitaisai! The brawlers from all over China await the blades that have decided to participate with poisoned bodies.


·staff
Original: Keisuke Itagaki
Director: Toshiki Hirano
Series composition: Tatsuhiko Urabata
Character design: Toshio Suzuki, Shingo Ishikawa
Color design: Hiromi Miyawaki
Art director: Masaki Nishiyama
Director of Photography: Ryusei Noguchi
Edit: Yuriko Sano
Music: Kenji Fujisawa (Team-MAX)
Sound Director: Yasuyuki Urakami, Keiko Urakami
Animation Production: Toms Entertainment
Production: Bakit Production Committee
©板垣恵介(秋田書店)/バキッッ製作委員会

·cast
Noriha Shimazaki
Yujiro Norima: Akio Otsuka
Biscuit Oliver: Yoshitada Otsuka
Mahomed Arai Jr.: Soichiro Hoshi
Kozue Matsumoto: Amane Amamiya
Emperor Guo: Kenichi Ogata
Rei Kaiou: Rikiya Koyama
Liu Kaiou: Shozo Iizuka
Grand Sea King: Yoshiyuki Kono
Yang Hai King: Yasuhiko Kawazu
Chen Kai Wang: Taichi Endo
Sea King: Ryuzo Hasuike
King Makai: Hiroaki Ishikawa
Samwan Sea King: Takanori Hoshino
Lee Kao: Satoshi Ikeda
Pan Hai King: Tomofumi Taki
Durian Kaio: Galactic Manjo
Jakukai King: Minoru Aoyama
Dragon Book: Hideaki Tezuka
Guo Harunari: Hiroki Yasumoto
Announcer: Takao Nakao
Narration: Toru Furuya

Twitter:
@baki_anime
Hashtag:
# Baki anime
OP: GRANRODEO 'I remember my passion'
ED: Megumi Fujita 'DEAD STROKE'
Anime 'Baki' Daikidai Sai Hen PV │ 'BAKI: Dai Raitaisai-hen' (2020) Japanese Official Trailer
---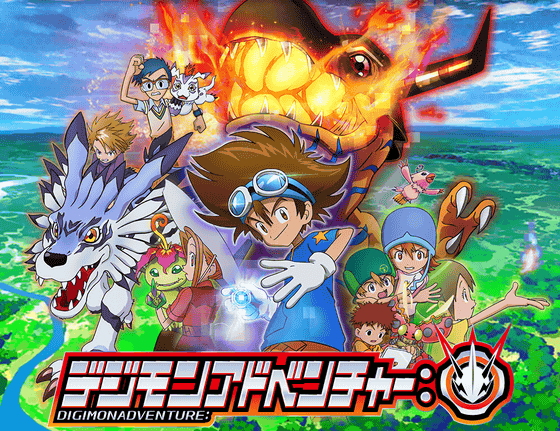 ・Broadcast information
Fuji TV series: 6/7 (Sun) 9: 00 ~ (Rebroadcast from the first episode)

・Work information
In 2020, a large-scale network failure occurred mainly in the Tokyo metropolitan area. Taichi, who was left at home preparing for the summer camp, heads to the station home because his mother and sister, Hikari, who went to Shibuya were on a train that could not stop, but at that moment, a strange phenomenon occurred and the Digital World It will be blown away. Taichi and the "chosen children" meet a partner Digimon and confront an unknown "adventure".

A remake of 'Digimon Adventure,' which was broadcast in 1999 as the first work in the 'Digimon' series. 'Digimon Adventure' was completed in 3 years and the future in the sequel 'Digimon Adventure 02' broadcast in 2000, and after that, 'Digimon Adventure tri.' 'Digimon Adventure LAST EVOLUTION Kizuna' was released in the theater However, the setting of this work is changed to the present age (year 2020), and it is reborn as a completely new story.

The series director is Masato Mitsuka from 'Mahou Tsukai Precure!' The series composition is Akihiro Tomioka, who has been working on many kids' animations such as 'Pokemon' series, 'Inazuma Eleven' series, 'Battle Spirits' series, and 'Cardboard Fighter' series. Katsuyoshi Nakatsuru is in charge of character design, as in 1999.

The cast will be replaced by all the 'selected children', but the cast of that time will continue to cast the role of Digimon except for Tailmon. The narrator is Masako Nozawa who was in charge of the role of Guilmon and narrator in the third series 'Digimon Tamers'.

It was broadcast from April 2020, but it was interrupted in episode 3 due to the spread of the new coronavirus.

·staff
Original plan: Akiyoshi Hongo
Series Director: Masato Mitsuka
Series composition: Atsushi Tomioka
Character design: Katsuyoshi Nakatsuru
Total drawing director: Akihiro Asanuma
Art Director: Ryoka Kinoshita
Art setting: Toshiki Amada
Color design: Satoshi Takezawa
Music: Toshihiko Sahashi
Producers: Matsuki Ehana (Fuji TV), Naoko Sagawa (Yomiuri Advertising Company), Hiroyuki Sakurada, Akira Takami
Production: Fuji TV, Yomiuri Advertising Company, Toei Animation
© 本郷あきよし・フジテレビ・東映アニメーション

·cast
Taichi Yagami: Yuko Sanbe
Yamato Ishida: Daisuke Namikawa
Takenouchi Sora: Ryoko Shiraishi
Mitsuko Izumi: Yumiko Kobayashi
Mimi Tachikawa: Marika Takano
Kido Takeshi: Takeshi Kusao
Takeru Takaishi: Megumi Ban
Hikari Yagami: Misaki Watada
Agumon: Chinatsu Sakamoto
Gabumon: Mayumi Yamaguchi
Piyomon: Shigematsu Kacho
Tentmon: Takahiro Sakurai
Palmon: mushroom Yamada
Gomamon: Junko Takeuchi
Patamon: Miwa Matsumoto
Tailmon: Mie Sonoezaki
Narration: Masako Nozawa

Twitter:
@digimon_tv
Hash tag:
# Digimon
#Digimon
OP: Takayoshi Tanimoto 'Unidentified Airship'
ED: Chiai Fujikawa 'Frustration is the Seed'
Cast lifted! 'Digimon Adventure:' PV 3rd
---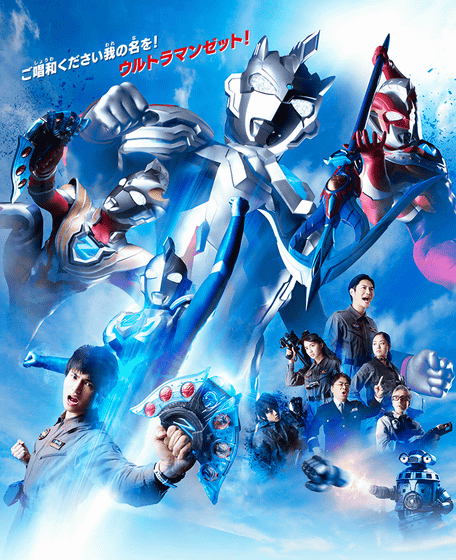 ・Broadcast information
TV Tokyo series: 6/20 (Sat) 9:00-
Northern Japan Broadcasting: 7/5 (Sunday) 5:00 ~
Hiroshima Home TV: 7/5 (Sunday) 5: 20 ~
Shizuoka Daiichi Television: 7/5 (Sunday) 5:30-
TV You Fukushima: 7/26 (Sunday) 6: 15 ~
Ishikawa Television Broadcasting: 8/2 (Sunday) 6:30-

・Work information

The devil's piece that once scattered in space. It was still confusing the whole universe.
While Ultraman and others fought in space to regain peace, the mysterious existence of destroying the planet one after another by exploiting these pieces continued to make a sneaky dark leap.
And the devil's hand finally approaches the 'land of light.'
Ultraman Zero stands up against dash and its disciple, Ultraman Zet!
After the fierce battle, Zet alone pursues the monster and heads for the earth.
On the other hand, on Earth, a defense army was organized to counter the monsters that appear daily. Anti-monster robot unit 'Storage'. And there was a young, hot-blooded man, Haruki Natsukawa.
When a space monster invades the earth, Zette and Haruki meet their destiny.
This is where the passionate battle story of the two young men began!


·staff
Main director: Kiyotaka Taguchi
Series composition: Kota Fukihara, Kiyotaka Taguchi
Director: Kiyotaka Taguchi, Takanori Tsuji, Takanori Tsumoto, Koichi Sakamoto, Kazuhiro Nakagawa, Katsuro Onoue, Masanobu Takei, Yasushi Ochi, Naoyuki Uchida
Screenplay: Kota Fukihara, Satoshi Suzuki, Takao Nakano, Sotaro Hayashi, Yuji Kobayashi, Toshizo Nemoto, Atsushi Junta, Ryo Ikeda
Music: Kiyoshi Yasuse
Production: Tsuburaya Productions, TV Tokyo, Dentsu
©円谷プロ ©ウルトラマンZ製作委員会・テレビ東京

·cast
Haruki Natsukawa: Hiroshu Hirano
Snake Kura Shota: Takaya Aoyagi
Yoko Nakashima: Lima Matsuda
Inaba Kojiro: Atsushi Hashizume
Yuta Ota: Hikari Kuroki
Kaburagi Shinya: Rito Noda
Kuriyama Secretary: Hisahiro Ogura
Riku Asakura: Tatsuomi Hamada
Ultraman Z: Yu Hatanaka
Ultraman Zero: Mamoru Miyano
Anti-Monster Robot Troop 'Strage' AI: Katsumi Fukuhara

Twitter:
@ultraman_series
Hashtag:
# Ultraman Z
OP: Masaaki Endo 'Please sing, my name!'
ED: Narumi Tamaki 'Connect the Truth'
---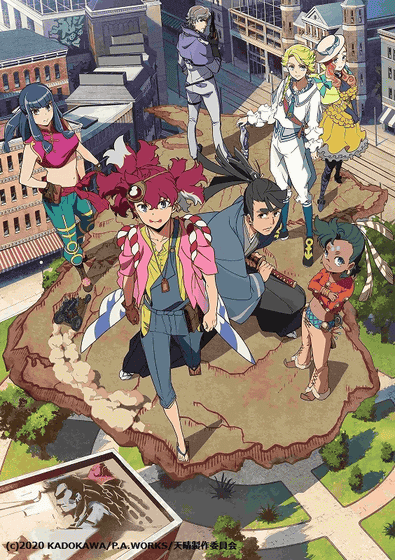 ・Broadcast information
AT-X: 7/3 (Friday) 21: 00 ~, etc.
TOKYO MX: 7/3 (Friday) 22: 00 ~
Sun TV: 7/3 (Friday) 24: 00 ~ (24:30 ~ after the second episode)
KBS Kyoto: 7/3 (Friday) 25: 00 ~ (24:30 after the second episode)
BS11: 7/3 (Friday) 25: 00 ~
Northern Japan Broadcasting: 7/3 (Friday) 25: 59 ~
TV Aichi: 7/3 (Friday) 27: 05 ~
d Anime store: 7/24 (Friday) 21:30-[fastest distribution] (Distributed from Episode 4 / Episodes 1 to 3 are being delivered)
AbemaTV, Amazon Prime Video, DMM video, FOD, GYAO!, HAPPY! video, Hulu, J:COM on-demand, niconico, Netflix, Rakuten TV, U-NEXT, Adere, unlimited anime, crank-in! Available on Video Bandai Channel, Hikari TV, Video Pass, Video Market, Movie Full Plus

・Work information

The era when the 19th century came to an end and the curtain of the 20th century was about to rise...
An engineer who is a genius but has no sociability, 'Sora Tennoharu,' and an extremely skillful but timid samurai, 'Ishiki Korain,' drifted from Japan to the United States in an accident. Participating in the 'American Race' is the method that the two men have chosen to return to Japan.
The start is Los Angeles on the west coast, and the goal is New York. Ride through the wilds with your own steam car, compete with crazy rivals, protect yourself from outlaws and nature ... can the two win the tough race and get the prize money and go home?



A new original PAWORKS anime featuring 'Hanasaku Iroha,' 'Nagi no Asukakara,' 'SHIROBAKO,' and more.

The director, series composition, and the original story are designed by Masakazu Hashimoto of 'TARI TARI,' 'Soul Eater Not!' and 'Haruchika-Haruta and Chika will be youthful'.

Broadcasting started in April 2020, but it was suspended in episode 3 due to the influence of the new coronavirus.

·staff
Original: APPERRACING
Planning: Tsuyoshi Kikuchi, Taijo Kudo
Director / Series composition / Story draft: Masakazu Hashimoto
Character draft: Antonshik
Character design/total drawing director: Yurie Daito
Mechanic design: Shiho Takeuchi
Art Director: Miho Sugiura
Director of Photography: Satoshi Namiki
Color setting: Naomi Nakano
3D Director: Motonari Ichikawa
Edit: Ayumu Takahashi
Sound Director: Riki Iida
Music: Evan Call
Music production: Lantis
Animation production: PAWORKS
Production: Amaharu Production Committee
©2020 KADOKAWA/PAWORKS/天晴製作委員会

·cast
Sora no Tenharu: Natsuki Hanae
Isshiki Light Rain: Seiichiro Yamashita
Hototo: Midori Yuki
Jin Charlen: Amamiya Ten
Al Lion: Souma Saito
Sophia Taylor: Fumiko Orikasa
Dylan G. Ordin: Takahiro Sakurai
TJ: Tomokazu Sugita
Richard Leithman: Kenjiro Tsuda
Chase the Bad: Toru Inada
Gil T. Cigar: Daisuke Ono
Seth Rich Carter: Kazuyuki Okitsu

Twitter:
@appareranman
Hash tag:
# Tenhare full bloom
#Appareranman
#Appare
OP: Mia REGINA 'I got it!'
ED: Shotaro Morikubo
The 3rd PV of 'Ten Haru Roman!'
---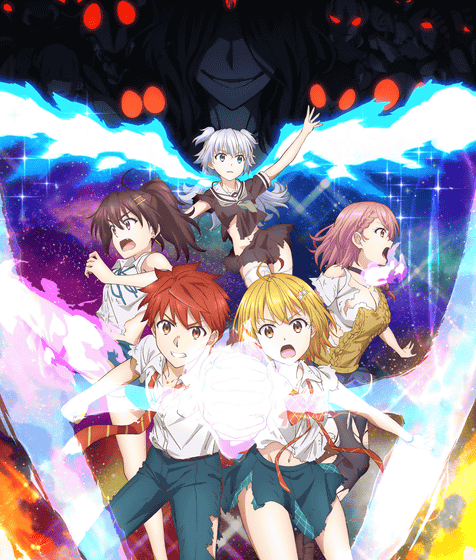 ・Broadcast information
TOKYO MX: 7/3 (Friday) 24: 00 ~
BS11: 7/3 (Friday) 24: 00 ~
Gunma TV: 7/3 (Friday) 24: 00 ~
Tochigi Television: 7/3 (Friday) 24: 00 ~
AT-X: 7/3 (Friday) 24: 00 ~, etc.
d Anime Store (Nico Nico Branch/for Prime Video): 7/3 (Friday) 24: 00 ~ [Exclusive distribution]
MBS: 7/4 (Sat) 27: 38 ~
TV Aichi: 7/6 (Monday) 27:05 ~

・Work information

'HERO' is made up of H and ERO--
An invading tribe, Kisei Mushi, who regulates and robs eroticism and tries to gently extinguish humanity.
Five high school students are the 'most erotic!' to confront such a terrifying monster!
Adolescent 'H' ERO comedy by youth Rei Enjo and beautiful girls!


·staff
Original: Ryoma Kitada
Director/Series composition: Masato Jimbo
Character design: Ryoto Yamamoto
Prop design: Tsukiho Yamamoto
Clothing design: Mayu Hirotomi
Kise Mushi Design: Kanade Watanabe
Art Director: Kenta Masuda
Art setting: Aiko Akira
Color design: Yoko Suzuki
CG line director: Toshiro Hamamura
Director of Photography: Daiki Hayama
Edit: Yuji Kondo
Sound Director: Masaki Tsuchiya
Sound production: Studio mouse
Music: Gin (BUSTED ROSE)
Animation Production: project No.9
©きただりょうま/集英社・ド級編隊エグゼロス製作委員会

·cast
Reijin Enjo: Teijo Matsuoka
Hoshino Mica: Ai Kakuma
Momoka Taoyuan: Sayuri Yahagi
Sora Tenkuji: Yuki Kuwahara
Mai Shirayuki: Ai Chino
Anno Takeshi: Shinichiro Miki
Chacha: Himori Omori
Roomba: Daisuke Kishio
Narration: Rikiya Koyama

Twitter:
@hxeros_anime
Hashtag:
# Exeros
The first PV of the TV animation 'De-class formation Exeros'
---


・Broadcast information
TOKYO MX: 7/3 (Friday) 24:30-
BS11: 7/3 (Friday) 24:30-
AbemaTV: 7/3 (Friday) 24:30-

・Work information
Entering the ultra-elite cooking school 'Etsuzuki Saryo Gakuen', Soshin Kohei continued to grow as a chef, and finally reached the top of the school, the first seat of the Engetsu Jukai Council. Meanwhile, an invitation letter for the young cook's cooking contest 'THE BLUE' arrives. 'THE BLUE' is supposed to be an orthodox gastronomy tournament, but this time it's a subject with a different taste, and the dining ceremonies that decide the bearer of the next generation of cooking will begin.

The original is a manga serialized from Weekly Shonen Jump from 2012 to 2019, all 36 volumes.



The anime has been broadcast in 4 series since 2015, and this work corresponds to the 5th period.

The staff is basically the same as in the 4th term, the director is Yoshitomo U.S.A. of 'Brave King Gaogaigar' 'Betterman', the series composition is 'Invaders of 6 tatami mats!?' 'Teraformers' 'Akane Sashoujo'. Yaskawa Shogo.

·staff
Original: Yuto Tsukuda/Shun Saeki
Original cooperation: Yuki Morisaki
Director: Yoshimi Tomi
Series composition: Yaskawa Shogo
Character design: Tomoyuki Shimotani
Assistant Director: Yohei Suzuki
Subdesign: Atsushi Komori
Art Director: Koichiro Bizen
Color design: Yukiko Ito
Director of Photography: Yutaka Kurosawa
Edit: Yuji Kondo
Sound Director: Hitoshi Akagawa
Music: Tatsuya Kato
Animation production: JCSTAFF
©附田祐斗・佐伯俊/集英社・遠月学園動画研究会4

·cast
Souma Kohei: Sadayuki Matsuoka
Eri Naginiri: Hisako Kanemoto
Megumi Tadokoro: Minami Takahashi
Takumi Ardini: Natsuki Hanae
Akira Hayama: Junichi Suwabe
Nagiriri Alice: Chinatsu Akasaki
Ryo Kurokiba: Nobuhiko Okamoto
Hisato Nito: Saori Onishi
Kei Isshiki: Takahiro Sakurai
Chaoyang: Jun Fukuyama

Twitter: @shokugeki_anime
Hashtag: #shokugeki_anime

OP: nano.RIPE 'Last Chapter'
ED: Mai Fuchigami 'Crossing Road'


'Soku no Soma Australian Plate' Ban CM
---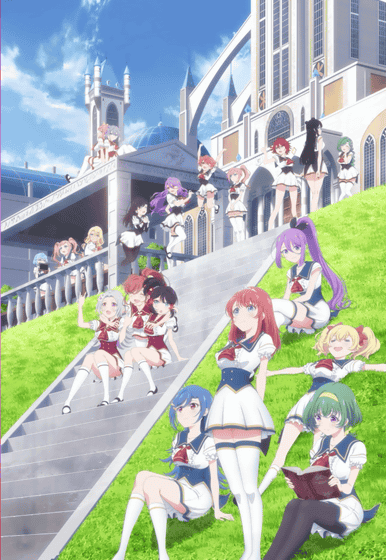 ・Broadcast information
TOKYO MX: 7/4 (Sat) 22: 00 ~
BS11: 7/4 (Sat) 22: 00 ~

・Work information

The stage is Mamkester, a town in which bright sand, and its crystalline pyroxene, have spread as power sources. A girl who uses magic sand and pyroxene to activate magic with spells and melodies is called a 'witch,' who performed singing activities and exterminates monsters, and was attracted by people.
Flora Jogakuin, a school where witch apprentices founded by the Akatsuki Witch gather.
Tiara, a girl who dreams of becoming a fine witch, hits the gate of the school.
'I would love to study at this institute-huh!?'


Animation of the media mix project 'Lapis Relights' that develops anime, games, comics, novels, music, events, etc. under the theme of ' Magic x Idol '.

·staff
Director: Hiroyuki Hata
Series composition: Kasumi Tsuchida, Hajime Asano
Anime character design/total drawing director: Taro Ikegami
Prop design: Etsunori Iwanaga
Art setting: Takashi Miyano
Art Director: Yoichiro Yamamoto
Color design: Yuichi Furuichi
CG Director: Takuji Goto (Trislash)
Director of Photography: Kazuya Iwai (Studio Shamrock)
Editing: Kentaro Tsubone (Real Tee)
Music: Satoshi Takano
Sound Director: Ryosuke Naya
Sound production: Studio mouse
Production Studio: Yokohama Animation Lab
©KLabGames・KADOKAWA/TEAM Lapis Re:LiGHTs

·cast
Tiara: Yukari Anzai
Rosetta: Risa Kubota
Ravi: Ryu Mukai
Ashley: Iori Saeki
Lynette: Mizuki Yamamoto
Emilia: Hazuki Hoshino
Alfa: Tomomi Reiuchi
Salsa: Yu Shinohara
Garnet: Yoko Nakayama
Nadesico: Rina Honzumi
Camellia: Arisa Suzuki
Maple: Yuzuko Ohno
Ratura: Yuki Hayase
Champe: Seika Hirose
Mary Berry: Hikaru Akao
Angelica: Yume Amamiya
Rukifer: Toshie Matsuda
Yue: Yu Sakuragi
Millefeuille: Saeko Oku
Fiona: Haruka Ito
Eliza: Kana Hanazawa
Chloe: Aino Nanjo
Anje: Yume Amamiya
Camilla: Sumire Uesaka
Yuzuriha: Ayane Sakura

Twitter: @lapisrelights
Hashtag: # Lapirai

OP: Lapis Relite Stars 'Our Star Trail'
ED: LiGHTs 'Planetarium'

TV anime ``Lapis Re: LiGHTs'' unit PV ~supernova, this flower is a maiden~-YouTube



---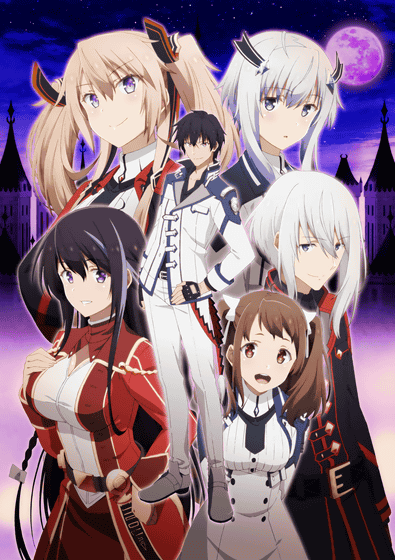 ・Broadcast information
TOKYO MX: 7/4 (Sat) 23:30-
Tochigi TV: 7/4 (Sat) 23:30-
Gunma TV: 7/4 (Sat) 23:30-
BS11: 7/4 (Sat) 23:30-
d Anime store: 7/4 (Sat) 23:30-[Simultaneous terrestrial broadcasting]
TV Aichi: 7/5 (Sunday) 26: 05 ~
Yomiuri TV: 7/6 (Monday) 25: 59 ~
AT-X: 7/4 (Sat) 23:30-, others

・Work information

The violent demon king who revived after two thousand years-but the aptitude of the school that raises the demon candidate-《Incompatible》!?
'Anos Voldigorde' is a violent demon who was reincarnated as a dream of a peaceful world, tired of endless struggles while destroying people, spirits and even gods.
But two thousand years later, he was reincarnated, waiting for his descendants who had become accustomed to peace and became too weak, and a number of magic that had declined.
Anos, who enrolled in the 'Demon King Gakuin', which collects and educates those who are considered to be the reincarnations of the devil, is unable to see his power and stigmatizes non-conforming people. Furthermore, the legendary demon king was supposed to be completely different from himself.
While everyone is despised as a downgrade, Misha, who will be the only one who will be intimate, will be added to the subordinate, and a nonconforming person (devil) will run up the hierarchy of the demons!!
'Whether it's providence or fate, or a miracle, it's just prostrating and disappearing in front of me.'


·staff
Original: Autumn
Original illustration: Yoshinori Shizuma
General Director: Shin Onuma
Director: Masafumi Tamura
Assistant Director: Minato Minoru
Series composition: Hitoshi Tanaka
Character design: Kazuyuki Yamayoshi
Sound Director: Ryosuke Naya
Music: Keiji Inouchi
Production: SILVER LINK.
©2019 秋/KADOKAWA/Demon King Academy

·cast
Anos Voldigod: Tatsuo Suzuki
Mischa Necklon: Tomoki Kusunoki
Sasha Necklon: Yuko Natsuyoshi

Twitter:
@maohgakuin
Hashtag:
# Demon King Academy
OP: CIVILIAN 'correct answer incorrect'
The 1st PV of the TV anime 'Incompatibility of the Devil King' PV|Broadcast from July 4, 2020 (Saturday)
---


・Broadcast information
TOKYO MX: 7/5 (Sunday) 25: 00 ~
ComicFesta Anime: 7/5 (Sunday) 24: 00 ~ [Complete Edition]
YouTube: 7/5 (Sunday) 25: 00 ~
Nico Nico Douga: 7/5 (Sunday) 25: 00 ~

・Work information

In this world, it seems that I'm delicate and ephemeral...!?
Koichi, a boy's school student, is suddenly summoned to another world.
There is a land of giants in which a race much larger than myself lives.
Kaius, the first prince who appeared in front of him, stared at Koichi with a fever and proposed, 'I want to be my bride and give birth to my child'...!?


The original is a different world summon BL work distributed by Comic Festa, 12 volumes already published .

·staff
Original: ITKZ
Director: Rei Ishikura
Writer: Eyo Kurosaki
Total drawing director/character design: Shinichi Yoshikawa
Color design: Jun Washimi
Art setting: Uegaki
Art Director: Taichi Maezuka
Director of Photography: Makino Masato
Edit: Natsuki Yasuda
Sound Director: Ayako Misawa
Sound production: Black flag
Animation Production: studio HōKIBOSHI
Production: Suiseisha
© ITKZ/Suiseisha Inc.

·cast
Caius Lao Vistale: Tomoki Ono
Koichi Mizuki: Kento Ito
Medina Naru Rosas: Noriko Fujimoto

Twitter: @CFAnime_BL
Hashtag: # giant bride # ComicFesta anime _BL


---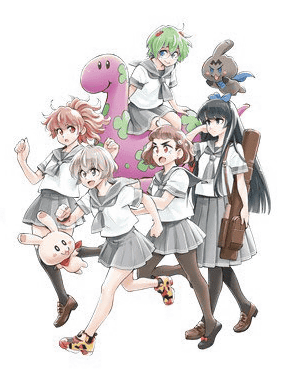 ・Broadcast information
Ciba TV: 7/6 (Monday) 21: 55 ~

・Work information

Shino Kamatani, the twin sister of Matsu, has moved to another school.
Manu and Shino became friends with each other.
The everyday life of Akebono Yamanaka School continues today.


An animation produced by the citizen group ``Karumachi Project'' established by citizens in Kashiwa City, Chiba Prefecture for the purpose of regional revitalization, the first in 2016 and the second in 2019 were distributed and delivered. ..

·staff
Director/Leg Manu Book: Shinya Murai
Character design: Yuichi Nakamichi, Fujisaki, sea otter Kumicho, Yuka cold water, Ichiro, Michiyotsu (Michiyo Yatsumoto)
Theme song produced by: Seiji Miura
Music/Sound: Koji Kawashima, Rui Natsumi
Producer: Yoshihiko Kusumoto
Planning: A town project that can be done
Production: Ultra ordinary studio

·cast
Ako Tanikawa: Petiko
Nagare Tano: Momoko Takasato
Tega: Yukari Akiyama
Ichika Hashifune: Honoka Nitta
Chiyo Yasuura: Shinon Honda
Shino Kamagai: Yuka Cold Water
Manu: Mei Okada

Twitter: @kashiwaanime
Hashtag: # Kashiwa # Local anime

OP: Hiina Narumi 'Wow!'

PV for terrestrial television broadcasting in the summer of 2020 | Local loose animation 'Super Ordinary City Kashiwa Legend R'



---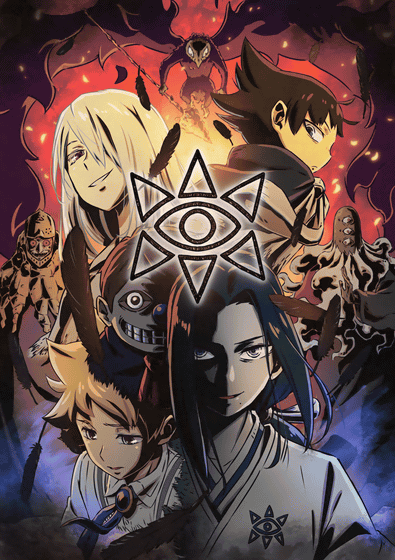 ・Broadcast information
Animax: 7/7 (Tue) 19: 00 ~, etc.
BS SKY PerfecTV! : 7/10 (Friday) 21: 00 ~, others
J:COM TV: 7/15 (Wednesday) 26: 00 ~ ('Aniobi' frame)

・Work information

Muhyo, a genius law enforcement officer who has the ability to send humans to the world by punishing evil spirits and dead spirits that cause harm to humans and cause incidents, and his assistant Jiro Kusano ( Rosie).
There were always spiritually worried people visiting them.
A few days after the battle with Enchu.
Muhyo and Rosie are back from the Demon Prison and regaining their daily lives.
In front of such Muhyos, the executor, Gorei Dairamaru (Goryo) appears and is involved in a new battle.


·staff
Original: Yoshiyuki Nishi
Director: Nobuhiro Kondo
Series composition and script: Yasuyuki Suzuki
Character design: Koichiro Kono
Total drawing director: Kazuko Tadano, Hiromi Matsushita
Music: Ryu Kawasaki
Music production: Lantis
Animation Production: Studio Dean
©西義之/集英社・ムヒョロジ製作委員会2

·cast
Muhyo (Toru Rokuhyo): Ayumu Murase
Rosie (Jiro Kusano): Isamu Hayashi
Enchu (Kenzoku): Hiroshi Kamiya
Yoichi (Yoichi Himukai): Tetsuya Kakihara
Rio (Rio Kurotori): Satomi Akasaka
Biko (Abiko Yu): Rie Kawamura
Page Claus: Wataru Hatano
Reiko Imai: Mitsuki Saiga
Nana (Nana Takenouchi): Iori Nomizu
Kenji (Kenji Sato): Kohei Tenzaki
Tiki: Tetsuji Ota
Goryo (Goryo Naramaru): Yusuke Kobayashi
Ebisu (Hanao Ebisu): Shinya Takahashi

Twitter: @mahouritsuanime
Hashtag: # Muhyoroji

TV anime 'Muhyo and Rosie's Devil Law Consulting Office' 2nd term teaser PV



---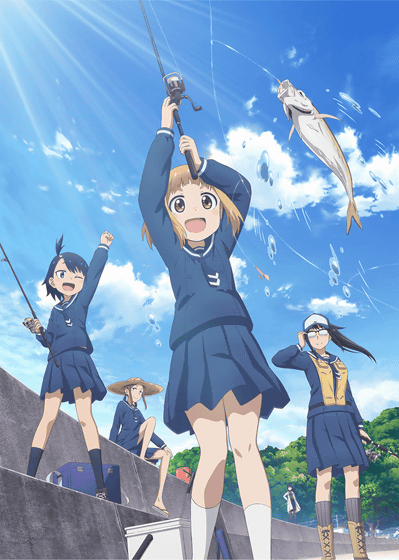 ・Broadcast information
AT-X: 7/7 (Tue) 22: 00 ~, etc.
TOKYO MX: 7/7 (Tue) 24:30-
MBS: 7/7 (Tue) 26:30-
BS11: 7/8 (Wednesday) 24: 00 ~
RKK Kumamoto Broadcasting: 7/10 (Friday) 25: 55 ~
d Anime store: 7/28 (Tue) 24: 00 ~ [fastest delivery]
AbemaTV: 7/31 (Friday) 24: 00 ~
* After re-broadcasting of episodes 1 to 3, broadcast from July 28th (Tue) after episode 4

・Work information

Yagi Nagisa, who moved to the countryside from the city, is an indoor school who is not good at living things.
I plan to spend a fun high school life in the handicraft club, but when I met Yuki Kuroiwa during a walk, I was admitted to the mysterious 'Tebo club' and started fishing.
Surrounded by unique members, what will happen to the high beach life in Yagi beach! ?


The original is a manga serially published in Young Champion special edition / Monthly Young Champion, 6 volumes already published.



·staff
Original: Yasuyuki Kosaka
Director: Takaharu Okuma
Series composition: Fumihiko Shimo
Character design: Katsuhiro Kumagai
Fishing tack prop design: Hiroyuki Ogura
Prop design: Kyoko Nagata
Total drawing director: Katsuhiro Kumagai, Atsushi Soga, Keiko Ichihara
Art Director: Yuta Sakashita
Art setting: Junichi Azuma
Art: Studio Easter
Color design: Genta Makabe
Director of Photography: Takafumi Hashino
Edit: Emi Onodera
Sound Director: Takeshi Takatera
Music: Miki Sakurai
Music production: Flying dog
Animation Production: Video Studio
Production: Umino High School
©小坂泰之(秋田書店)/海野高校ていぼう部

·cast
Yagi Nagisa: Kanon Takao
Natsuumi Kawaida: Natsumi Kawaida
Yuki Kuroiwa: Yuu Shinohara
Makoto Ohno: Satomi Akisaka

Twitter: @teibo_bu
Hashtag: #teibo

OP: Ueno High School Tebo Club (Yagi Nagisa (CV Takane Kanon), Natsumi Hotaka (CV: Natsumi Kawaida), Yuki Kuroiwa (CV: Yu Shinohara), Makoto Ohno (CV: Satomi Akisaka) 'SEA HORIZON'
ED: Ueno High School Tebo Club (Yagi Nagisa (CV Takao Kanon), Natsumi Hotaka (CV: Natsumi Kawaida), Yuki Kuroiwa (CV: Yu Shinohara), Makoto Ohno (CV: Satoshi Akisaka) What'


The second PV of the TV anime ``After School Diary'' PV-YouTube
---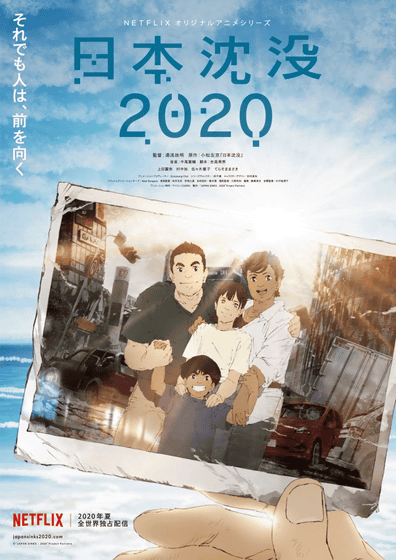 ・Broadcast information
Netflix: 7/9 (Thurs)-[Exclusive distribution]

・Work information

In 2020, a sudden big earthquake hit Japan, where peaceful everyday life continues.
An ordinary family living in Tokyo, Ayumu and Gou's brother and sister, begin to escape from Tokyo in the midst of the turmoil, but the ever-sinking Japanese archipelago mercilessly hunts them down. Go Choice between life and death, encounter and parting, which can be faced in extreme conditions. While facing the tremendous reality, Ayu and Tsuyoshi believe in the future and acquire the strength to survive hard...


·staff
Original: Sakyo Komatsu
Director: Masaaki Yuasa
Series Director: Yasushi Kouhei
Script: Toshio Yoshitaka
Music: Kensuke Ushio
Character design: Naoya Wada
Flash Animation Chief: Abel Gondora
Art Director: Fumihisa Akai, Hiromichi Ito
Color design: Ken Hashimoto
Director of Photography: Toshikazu Kuno
Sound Director: Eriko Kimura
Edit: Kiyoshi Hirose
Animation Production: Science SARU
Production: 'JAPAN SINKS: 2020' Project Partners
© "JAPAN SINKS : 2020"Project Partners

·cast
Ayumu Mutoh: Rena Ueda
Takeshi Mutoh: Satoshi Muranaka
Mari Muto: Yuko Sasaki
Koichiro Muto: Saki Terasoma
Haruka Koga: Hiroyuki Yoshino
Nanami Miura: Nanako Mori
Kite: Kensho Ono
Kunio Hikita: Umeji Sasaki

Twitter:
@japansinks2020
Hashtag:
# Japan Sinking 2020
Japan Sinking 2020 Trailer-Netflix
---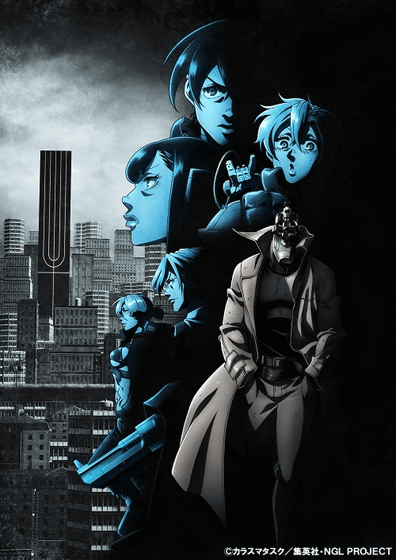 ・Broadcast information
TBS: 7/9 (Thurs) 25: 28 ~
FOD: 7/9 (Thurs) 25: 29 ~ [Exclusive distribution]
AT-X: 7/10 (Friday) 22:30-, etc.
Sun TV: 7/10 (Friday) 24: 00 ~
KBS Kyoto: 7/10 (Friday) 24: 00 ~
BS11: 7/12 (Sunday) 25: 00 ~

・Work information

A new technology 'body function expansion technology' developed during the war by Beleren. A person whose part or all of his body was mechanized by the technique was called an extender.
In a society where expanders and non-expanders of the real human being coexisted constantly, there was a constant stumbling block, and Inuijuzo was the business of 'processing shop' that solves these problems. And 13 was also an 'expander' of a gun with a huge head.
One day, Juso is asked to protect a boy by a giant who is a full body extender.
The boy's name is Tetsuro Arayou. He was a boy kidnapped by Beluren.
However, although 13 was requested, Tetsuro was robbed by the pursuit from Beureuren.
Jyuso is going to set up a business with Beluren Company, who is the leader in the city...
Who is the man with the full body extender who kidnapped Tetsuro?
What is the relationship between Beluren and Tetsuro?


·staff
Original: Karasuma Task
Director: Naoyuki Ito
Series composition: Yukie Sugawara
Character design: Masanori Kakei
Mechanic design: Izumo Heavy Machine
Prop design: Kyoko Takeuchi
Total drawing director: Masanori Kakei, Kei Tsuchiya
Color design: Yoshinori Horikawa
CG production: Cyclone graphics
Video production/VFX supervisor: Michiya Kato
CG Director: Tomohisa Shitara
Director of Photography: Hiroki Kawashita, Taichi Iseki
Edit: Yoshifumi Kimura
Music: Kenji Kawai
Sound Director: Yuki Gobun
Sound effect: Naoto Yamatani
Sound production: groove
Music production: Good Smile Film
Produce: EGG FIRM
Animation Production: Mad House
Production: NGL PROJECT
©カラスマタスク/集英社・NGL PROJECT

·cast
Inui 13: Junichi Suwabe
Tetsuro Araya: Daiki Yamashita
Mary Steinberg: Aimi Numakura
Olivier van de Berme: Yoko Hikasa
Kronen von Wolf: Yuya Uchida
Victor Steinberg: Kazuyuki Okitsu
John D. Koki: Takahiro Sakurai
Mega Armed Sai Tokisada: Keno Horiuchi
Pepper: Inori Minase
Seven: Yuko Sanbe
Hugh Cunningham: Yohji Ueda
Christina Matsuzaki: Masashi Ehara
Scarlet Gosling: Marika Takano

Twitter:
@noguns_anime
Hashtag:
# No Guns
OP: Sawano Hiroyuki[nZk]: Jean-Ken Johnny 'Chaos Drifters'
ED: THIS IS JAPAN 'new world'
TV anime ``No Guns Life'' PV 3rd-YouTube
---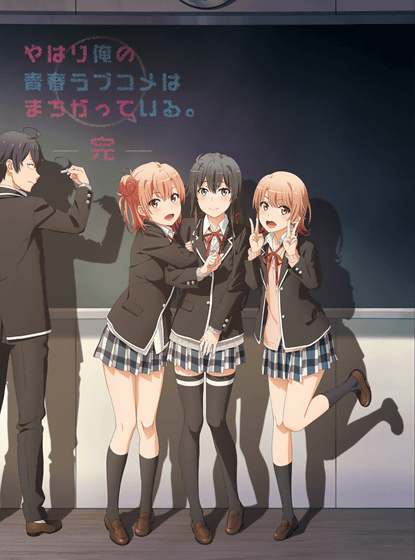 ・Broadcast information
Amazon Prime Video: 7/9 (Thurs) 25:43 ~ [Exclusive distribution]
TBS: 7/9 (Thurs) 25: 58 ~
MBS: 7/9 (Thurs) 26:30-
CBC: 7/15 (Wednesday) 26: 35 ~
SBS: 7/21 (Tue) 26: 14 ~
BS-TBS: 7/11 (Sat) 26: 00 ~

・Work information

Hikiya Hachiman, who seems to be enjoying a 'botchi life' due to his trauma of the past and his own twisted thought circuit, is unexpectedly taken to the service department by Shizuka Hiratsuka, a teacher in charge of life guidance.
Along with the breathtaking perfect beautiful girl Yukino Yukino, who belongs to the same department, and Yui Yuigahama, a gal who belongs to the top caste of the class, from solving the relationship problems of classmates to helping the student council, I spent every day doing many projects.
The seasons are changing, spring.
Yawata and Yui who received the last request from Yukino.
Ahead of the graduation ceremony in March, Iroha asked for Brom's cooperation.
――Yawata who wants the real thing changes the relationship between the three.
What kind of ending will he have in his high school life?


·staff
Original: Travel
Character draft: Ponkan ⑧
Director: Kei Oikawa
Series composition: Keiichiro Ochi
Character design: Yuichi Tanaka
Art Director: Shigemi Ikeda, Yukiko Maruyama
Art background: Atelier Musa
Color design: Hiroshi Iwata
Director of Photography: Yuta Nakamura
Editing: Daisuke Hiraki
Sound Director: Satoshi Motoyama
Sound production: Delphi sound
Music: Sho Ishihama (MONACA), Kuniyuki Takahashi (MONACA)
Music production: NBC Universal Entertainment/Marvelous
Production studio: feel.
©渡 航、小学館/やはりこの製作委員会はまちがっている。完

·cast
Hikiya Hachiman: Takuya Eguchi
Yukino Yukino: Saori Hayami
Yuigahama Yui: Nao Higashiyama
Ishiro Iroha: Ayane Sakura
Hikiya Komachi: Midori Yuki
Ayaka Totsuka: Mikako Komatsu
Hayato Hayama: Takashi Kondo
Likiza Yoshiteru: Nobuyuki Hiyama
Shizuka Hiratsuka: Ryoka Yuki
Yukinoshitano: Mai Nakahara
Yumiko Miura: Marina Inoue
Ebina Himeina: Nozomi Sasaki
Saki Kawasaki: Ami Koshimizu
Sho Tobe: Charai Horii

Twitter:
@anime_oregairu
Hashtag:
# Ore Guile
OP: Nagi Yanagi 'Ame no Megumi'
ED: Yukino Yukinoshita (CV. Saori Hayami) & Yui Yuigahama (CV. Nao Higashiyama) 'Purity of Diamonds'
'After all, my youth romantic comedy is wrong. End' PV 2nd
---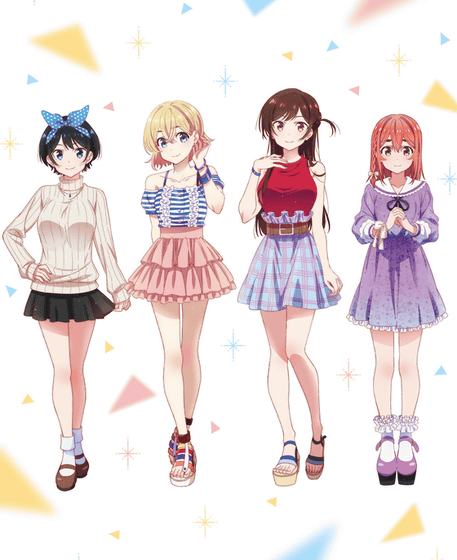 ・Broadcast information
MBS/TBS affiliate 28 stations: 7/10 (Friday) 25: 25 ~
*'Super Animation' frame broadcasting

・Work information

Kazuya Kinoshita, a 20-year-old college student. I kissed her for the first time only once, but after only one month, I got humbled.
'Ah... no... it's all bad...'
Kazuya, who has become a jerk, decides to date a girl using a certain method. When I go to the meeting place,
'You are Kazuya, aren't you?'
Chizuru Mizuhara, a beautiful girl listening to Kazuya's face while listening to her smooth black hair, smiled.


·staff
Original: Rei Miyajima
Director: Kazuomi Koga
Series composition: Mitsuhiro Hirota
Character design: Hirona Hirayama
Music: Hyadain
Animation Production: Toms Entertainment
©宮島礼吏・講談社/「彼女、お借りします」製作委員会

·cast
Suwon Chizuru: Amamiya Ten
Asami Nanami: Midori Yuki
Ruka Sarashina: Nao Higashiyama
Sakurazawa ink: Li Yi Takahashi
Kazuya Kinoshita: Shun Horie
Kazuno Kinoshita: Yukari Nozawa
Yoshiaki Kibe: Kazuyuki Akasaka
Shun Kuribayashi: Taketo Kajiwara

Twitter:
@kanokari_anime
Hashtag:
# Kakari
OP: the peggies
ED: halca
TV anime 'She, I'll Borrow' Teaser PV|Broadcast on July 10, 2020
---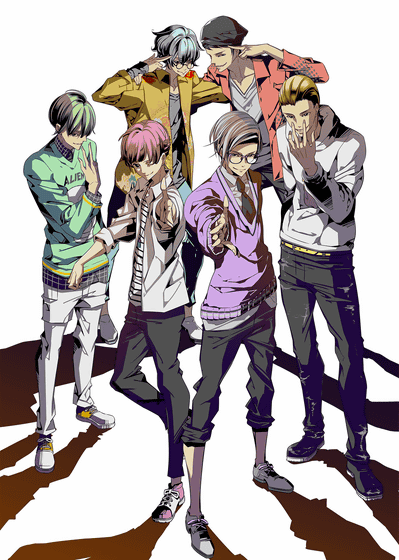 ・Broadcast information
MBS/TBS affiliates 28 stations: 7/10 (Fri) around 25:50~
* At the end of the 'Super Animation' frame

・Work information

Stardust, a Kikuichi character, and 6-six-three pairs that polish the arts day and night at the comedy training school SSS (Super Star School).
Suddenly one day, I was invited by the instructor and auditioned for the popular buzz program 'Bazneta File' where the winner was decided by viewers' SNS votes.
Only 1 minute is required. A one-minute comedy show that separates their fate begins.


A short animation developed by SD characters produced as part of the voice actor x two-dimensional entertainer project 'GET UP! GET LIVE!' produced by MBS. The planner is Muko Tianjin, who is also a comedian and also active as a personality for anime-related programs. The script is directed by a writer who is known for saying 'My youth romantic comedy is wrong.' and the 1st LIVE novelization is also done.



·staff
Planning: Tianjin
Story: Travel
Anime series composition: Takashi Ifukube
Director: 80
Character draft: Yura
Accompaniment: TAKA
Animation production: Spell bound
© MBS/ゲラゲラ製作委員会

·cast
Junya Uehara: Natsuki Hanae
Kaede Higashizawa: Kotaro Nishiyama
Sena Machida: Toshiyuki Toyonaga
Toranosuke Ohno: Kaito Ishikawa
Kitami Ren: Yohei Azakami
Kazuma Komae: Kentaro Kumagai

Twitter:
@GETUP_GETLIVE
Hashtag:
# galley
---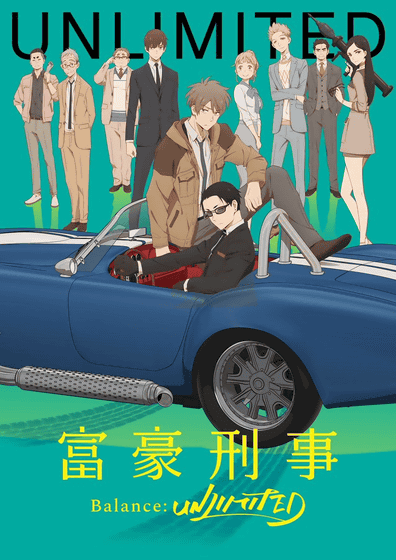 ・Broadcast information
Fuji TV: 7/16 (Thursday) 24: 55 ~
Iwate Menkoi TV: 7/16 (Thursday) 24: 55 ~
Cherry Television: 7/16 (Thursday) 24: 55 ~
Fukushima TV: 7/16 (Thursday) 24: 55 ~
Saga TV: 7/16 (Thursday) 24: 55 ~
TV Ehime: 7/16 (Thursday) 25: 15 ~
Akita Television: 7/16 (Thursday) 25: 20 ~
Nagano Broadcasting: 7/16 (Thursday) 25: 30 ~
TV Shizuoka: 7/16 (Thursday) 25: 35 ~
Niigata General Television: 7/16 (Thursday) 25: 45 ~
TV Kumamoto: 7/16 (Thursday) 25: 45 ~
Sendai Broadcasting: 7/16 (Thursday) 25: 55 ~
TV New Hiroshima: 7/16 (Thursday) 25: 55 ~
TV West Japan: 7/16 (Thurs) 25: 55 ~
Kagoshima TV: 7/16 (Thursday) 26: 00 ~
Tokai TV: 7/16 (Thurs) 26: 15 ~
Kansai TV: 7/16 (Thurs) 26: 25 ~
Kochi-san TV: Under adjustment
TSK Sanin Central TV: Under adjustment

・Work information

The Kobe family's chief clerk, Daisuke, who has out-of-digit assets, was appointed to the 'Modern Crime Countermeasures Headquarters Preparation Room', commonly known as the 'Current Headquarters', to which only those who had problems at the Metropolitan Police Department were sent.
Therefore, Daisuke forms a buddy with a compassionate man, Haru Kato.
Kato reacts to Daisuke, who is even depressing people's lives, by saying, 'It's not the money of the world.'
Various incidents and mysteries that stand in front of two conflicting people.
An investigation beyond common sense begins now!


The original is a novel by Yasutaka Tsutsui.



In 2005, the main character, Kobe Daisuke, was made into a female as 'Kobe Miwako' and starred in the Kyoko Fukada drama.



Originally it was a work in the spring of 2020, but due to the new coronavirus , broadcasting after the third episode was postponed .

·staff
Original: Yasutaka Tsutsui
Draft story: TEAM BUL
Director: Tomohiko Ito
Series composition / script: Takashi Kishimoto
Character design: Keigo Sasaki
Sub Character Design: Kenji Tanabe
Art settings: Tomoyasu Fujise, Yudai Sono, Yasumitsu Suetake
Art Director: Masaru Sato, Akika Kashiwamura
Color design: Azusa Sasaki
Mechanical design: Hiroyuki Terao
CG Director: Shinji Nasu
Director of Photography: Toshiaki Aoshima
Edit: Shigeru Nishiyama
Music: Yugo Kanno
Acoustic Director: Miwa Iwanami
Sound production: Sonny Lud
Styling advisor: Takeshi Takahashi
Gadget coordination: Gizmodo Japan
Animation Production: CloverWorks
©筒井康隆・新潮社/伊藤智彦・神戸財閥

·cast
Kobe Daisuke: Yusuke Onuki
Haru Kato: Mamoru Miyano
Yukihiro Shimizu: Kozo Shioya
Chosuke Nakamoto: Akira Kamiya
Shinnosuke Kamei: Kentaro Kumagai
Mahoro Saeki: Reina Ueda
Yumoto Teppei: Takahashi Shinya
Katsuhiro Takei: Rikiya Koyama
Ryo Hoshino: Junya Enoki
? ? ? :Sakamoto Maaya

Twitter:
@fugoukeiji_bul
Hashtag:
# millionaire detective BUL
ED: OKAMOTO'S 'Welcome My Friend'
TV anime 'Millionaire Detective Balance: UNLIMITED' book PV
---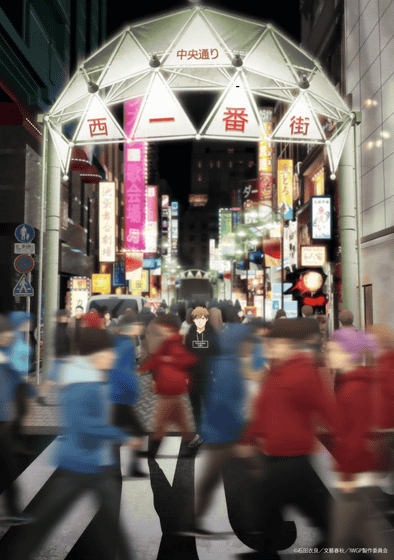 ・Work information

West exit park in Ikebukuro, Tokyo. Makoto Mashima, the son of a fruit store near the popular name 'Ikebukuro Westgate Park', is called 'Ikebukuro troubleshooter' that solves difficult cases that police cannot handle such as crimes involving gangsters and gang turf wars. It was
In Ikebukuro, where unimaginable people gather, there is always a dangerous and stimulating request to Makoto, who does not belong to any organization and is flat with everyone.
'Ikebukuro is a city that is kind to everyone, love and peace... Yes, Ikebukuro is the best.'
He who kept the order of Ikebukuro today brings a troublesome incident that shakes the peace of the city.


·staff
Original: Ira Ishida
Director: Tomoaki Koshida
Series composition: Fumihiko Shimo
Character design: Junichiro Taniguchi
Animation Production: Video Studio
©石田衣良/文藝春秋/IWGP製作委員会

·cast
Makoto: Kentaro Kumagai
Takashi: Toki Uchiyama
Kyouichi: Reo Tsuchida

Twitter:
@iwgp_anime
Hashtag:
# IWGP anime
---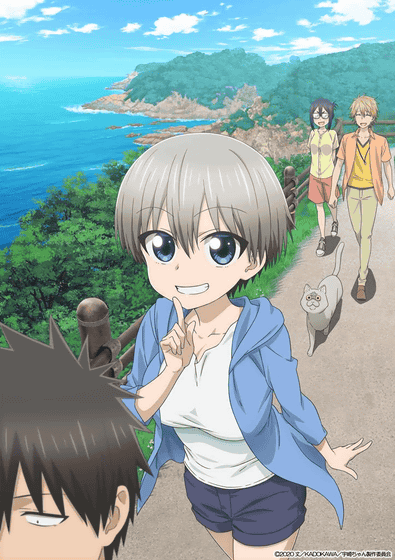 ・Work information

Shinichi Sakurai, a third year college student who enjoys a quiet campus life.
Even though I only want to spend time alone, my peaceful life is completely changed because of a younger student, Uzaki Hana, who treats me as 'botchi'!
Tease, be raped, tease...
Every day, I will be swayed by Uzaki's mess!
I'm tired of the noisy days, but the time I spend together isn't boring at all.
'Two people are definitely more fun than me!'
Youthful slapstick love comedy with a 'Uzawakawa' junior who is cheeky but can't hate anywhere finally starts!


·staff
Original: Length
Director: Kazuya Miura
Series composition: Takashi Aoshima
Character design: Manabu Kurihara
Art setting/art director: Satoshi Watanabe
Color design: Ayako Aihara
Director of Photography: Hisashi Matsuko
Editing: Rina Oguchi (IMAGICA Lab.)
Sound Director: Yasunori Ebina
Sound effect: Kiyotaka Kawada
Animation production: ENGI
Production: Uzaki-chan Production Committee
©2020 丈/KADOKAWA/宇崎ちゃん製作委員会

·cast
Hana Uzaki: Naomi Ozora
Shinichi Sakurai: Kenji Akabane
Asia Minor: Ayana Taketatsu
Itakaki Sakaki: Tomoya Takagi
Asia Norihiko: Yosuke Akimoto

Twitter: @uzakichan_asobi
Hashtag: # Uzaki-chan


The second PV of the TV anime 'Uzaki wants to play!'
---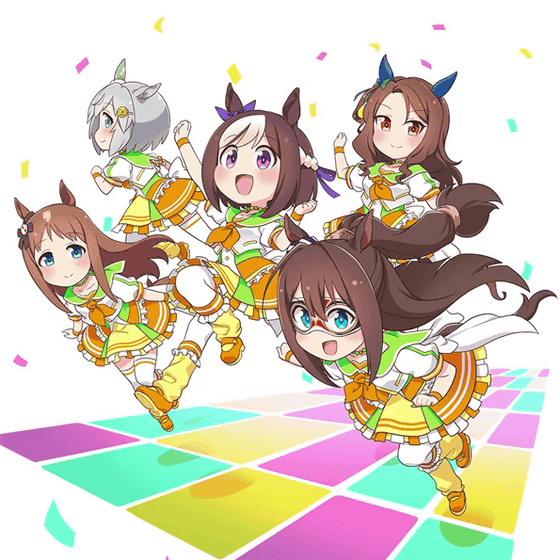 ・Work information
A four-frame comic series based on the psychology series based on the media mix project 'Uma Musume Pretty Derby'.

·staff
Original: Cygames
Manga: Kuma Jet (Drawing), Hitoshi Ito (Screenplay)
Animation Production: Dmm.futureworks, Dove Toon Studio
© Cygames, Inc.

Twitter:
@uma_musu
Hashtag:
# horse girl
---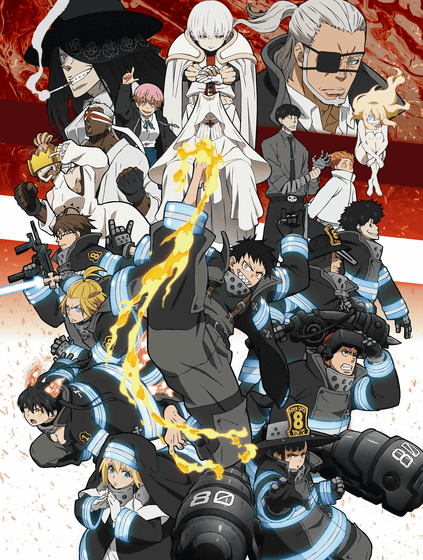 ・Work information

This 'country' hides something.
After the fierce battle in the 'underground (Nether)', Shinra and his friends learn of the ambition of 'conductor.'
Its purpose was to bring together the users of the special flame 'Adraburst' to cause the catastrophic disaster two years ago, and destroy the world.
Shinra, who also has an Adraburst, continues to work hard to defeat his strategy while being chased by a conductor.
The encounter with a girl who has a new Adraburst, and the great secret of the hidden Amaterasu (Amaterasu) of the Empire.
Driven by the flames and guided by the flames, the boy approaches the truth step by step.


·staff
Director/Series composition: Tatsuma Minamikawa
Character design/total drawing director: Hideyuki Morioka
Total drawing director: Yoshio Kosakai, Yumenosuke Tokuda
Key animator: Kazuhiro Miwa
Main animators: Hiroyuki Okaji, Riki Matsuura, Neito Hirohara
Color design: Naoko Sato
Art Director: Yoshito Takamine, Kazutaka Miyazato
Director of Photography: Yosuke Motoki
CG Director: Shinya Takano
VFX: Ryo Ohashi
Edit: Kiyoshi Hirose
Sound Director: Hitoshi Akagawa
Music: Kenichiro Suehiro
Animation production: david production
©大久保篤・講談社/特殊消防隊動画広報課

·cast
Mora Kusakabe: Taketo Kajiwara
Arthur Boyle: Yusuke Kobayashi
Autumn barrel cherry tree preparation: Kazuya Nakai
Takehisa Henawa: Kenichi Suzumura
Maki Oze: Saeko Kamijo
Iris: M・A・O
Kanko Tatsu: Midori Yuki
Vulcan Joseph: Taku Yatsushiro
Victor Richt: Daisuke Sakaguchi
Leonard Barnes: Daisuke Kusunoki
Karim Fulham: Kazuyuki Okitsu
Fouen Lee: Satoshi Hino
Onyango: Katsutoshi Houki
Gustav Honda: Takaya Haji
Muto: Katsuyuki Konishi
Soichiro Arg: Cho
Princess Fire Flower: Lynn
Toru Kishi: Kengo Kasai
Yayoi Hiyori: Sayaka Ohara
Asako Arg: Hisako Kanemoto
Shinmon Benimaru: Mamoru Miyano
Sagamiya Navy Furnace: Tomoaki Maeno
Lizard & Hinata: Hikaru Akao
Elephant Kusakabe: Maaya Sakamoto
Arrow: Yumi Uchiyama
Haumea: Rie Kugimiya
Jonah: Sadayuki Matsuoka
Flail: Kenji Nomura
Mirage: Chiba Advance
Assault: Chihiro Kobayashi
Dr. Giovanni: Minoru Aoyama
Karon: Yuki Yasumoto
Haran: Mountain
Retsu Marumiya: Tomokazu Seki
Joker: Kenjiro Tsuda
Kasuga Kasuga: Miyuri Shimabukuro
Lisa fishing area: Ayaka Asai
Yu: Shoya Chiba

Twitter:
@FireForce_PR
Hashtag:
#fireforce
OP: Aimer 'SPARK-AGAIN'
TV anime 'Flame Flame Fire Fighter Vol. 2' PV | Broadcast in July 2020
---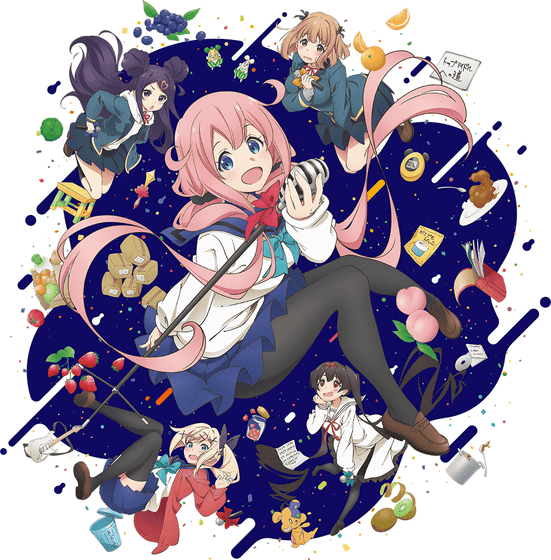 ・Work information

Sakuraino, a first-year high school student who has moved to Tokyo with the intention of becoming an idol, has formed a new idol unit 'Fruit Tart' with Roko, a musician, Hayu, who is an unsold child of a Nezumiso inhabitant, and Nina, a model!
In order to save the Mouse House, which is on the verge of being demolished, the spills of the entertainment world rush to idol activities!


·staff
Original: Hama Yuba So
Director: Keiichiro Kawaguchi
Series composition: Keiichiro Kawaguchi, Tatsuya Takahashi
Character design: Sumie Kinoshita
Main animators: Motoaki Sato, Atsushi Yamamoto
Art Director: Yoshimi Unno
Art setting: Junko Nagasawa
Art Background: Production Eye
Color design: Sato Tagawa
Director of Photography: Namba History
Edit: Ryumi Maruyama
Sound Director: Ryosuke Naya
Sound production: Studio mouse
Music: MONACA
Music production: KADOKAWA
Animation production: feel.
Production: Ochikore Fruit Tart Production Committee
©浜弓場 双・芳文社/おちこぼれフルーツタルト製作委員会

·cast
Sakuraino: Hiyori Nitta
Sekino Rocco: Risa Kubota
Yui Nakai: Haruka Shiraishi
Hitoshi Maehara: Rena Kondo
To the green: Tohka Moriya
Hoho Kajino: Yoko Hikasa
Chino Sekino: Kaoru Sakura
Numachi Nakamachi: Yu Shinohara
Rua Nakamachi: Takako Tanaka
Lili East: Rena Maeda
Tone Honmachi: Yuiko Tatsumi

Twitter:
@ochifuru_anime
Hashtag:
#ochifuru
The first PV of the TV anime 'Ochikobore Fruit Tart'
---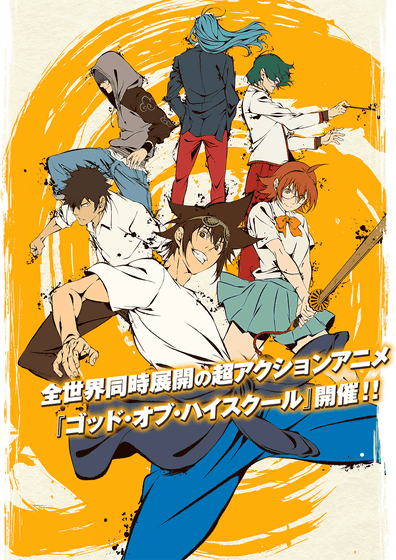 ・Work information

Self-proclaimed strongest high school student 'Jin Mori'.
His life changes when he is invited to the 'God of High School', the competition that decides the strongest high school students.
Any wish will come true if we win the championship... Strong opponents who have their wishes in their hearts.
What awaits you after the battle?
High-school students who do not have humpa start the chaotic battle!!


·staff
Based on: Yongje Park
Director: Park
Series composition: ???? Seiko Mura
Character design: Manabu Akita
Art Director: Kuniko Iwatani, Sachiko Nishiguchi
Color design: Ami Kana
Director of Photography: Shigeki Asakawa
Edit: Satoshi Aihara
Music: Arisa Okebama
Sound Director: Kosuke Koizumi
Sound effect: Katsuhiro Nakano
Music Producer: Kenki Kobayashi
Animation production: MAPPA
Planning and Producing: SOLA ENTERTAINMENT
Production: Crunchyroll Production
© 2020 Crunchy Onigiri, LLC
Based on the comic series The God of High School created by Yongje Park and published by WEBTOON

·cast
Jin Mori: Tatsumaru Tachibana
Han Day: Kentaro Kumagai
Yu Mira: Ayaka Ohashi
Park Mujin: Daisuke Namikawa
Kang Man Suk: Tomokazu Sugita
Referee O: Yuki Kaida
Referee P: Asami Tano
Referee Q: Kenji Hamada
Referee R: Yoshihiro Kobayashi
Commentary T: Tomokazu Seki

Twitter:
@GohAnimeJP
Hashtag:
#goh_anime
OP: KSUKE 'Contradiction feat. Tyler Carter'
ED: CIX 'WIN'
Animation 'THE GOD OF HIGH SCHOOL God of high school' PV
---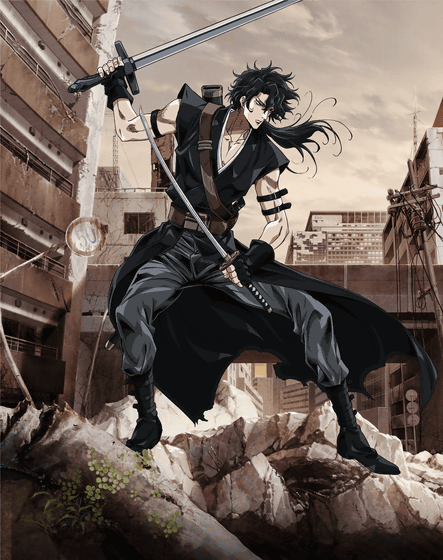 ・Work information

The stage is Japan in 2030. Viruses spread all over the globe.
A person infected with the virus becomes a monster and changes in appearance depending on age, sex, and race. The virus was called 'Gibbie (various variety like gibier)' from a variety of changing species.
A pair of samurai and shinobi who appeared in such devastated Japan.
The two who have traveled back in time since the early Edo period will cooperate with a doctor who is studying to cure Jibier and will act together.
A number of gamers attacking without time, outlaws attacking travelers in search of food, and a life-long journey surrounded by enemies.

An animation produced as the central project of the 'Gibit Project', which Japanese creators send to the world under the theme of 'wa'. The participating creators are Yoshitaka Amano, who is known for character design and image illustrations in the 'Final Fantasy' series, and manga artist Naoki Serizawa who drew 'Monkey Rock' and 'Rucifer's right hand', 'Ys' and 'The World Tree Labyrinth'. Yuzo Kozo, a composer who worked on music such as the series.

·staff
Planning/Original: Ryo Aoki
Director: Masahiko Omino
Character design: Yoshitaka Amano
Monster Design: Naoki Serizawa
Composer: Yuzo Koushi
Music artist: Brothers Yoshida
©「GIBIATE PROJECT」製作委員会

·cast
Chisui Kanzaki: Tetsuya Kakihara
Funada Kathleen: Yukiyo Fujii
Kenroku Sanada: Hiroki Tochi
Yukiyuki Onikura: Michio Hasama
Dr. Yoshinaga: Shuichi Ikeda
Ai Hatonami: Hiroki Nanami
Isao Mikimoto: Taikai Sakimoto
Yurika Funada: Emi Ito

Twitter:
@gibiateproject
Hashtag:
# Giviate
ED: SUGIZO feat. Maki Oguro "ENDLESS-Beyond Time"
The 3rd PV of 'Gibitate' animation
---


・Work information

It has been a long time since humankind was in danger of extinction due to the unknown creature 'Gador' that suddenly appeared.
The surviving people lived every day by building a huge mobile fortress, Decadance, with an overall height of 3,000M to protect themselves from the threat of Gador.
Living in Decadance are warriors fighting against Gaddle day and night, Gear, and tankers without the power to fight.
Natsume, a tanker girl who admires Gear, a warrior who fights against Gaddle, and dreams of becoming a Gear himself, meets Kaburagi, an unfriendly deca-dance armor repairman, one day.
A positive girl who does not give up on dreams and a realist man who gives up on dreams. At first glance, the two people, who seem to be the opposite of each other, will greatly shake the future of this world.


An original animation by NUT produced by Ken Tachikawa of 'Death Billiards', 'Death Parade', 'Mob Psycho 100' and 'Kijo Senki'.

·staff
Original: DECA-DENCE PROJECT
Director: Joe Tachikawa
Composition/Screenplay: Koji Seko
Character design/total drawing director: Shinichi Kurita
Character concept design: pomodorosa
Cyborg design: Kiyotaka Oshiyama (Studio Durian)
Deccan Dance Design: Kou Shu
Gaddle design: Sei Matsuura
Sub-character design: Hiromi Taniguchi, Ayumi Ogata
Battle concept design: Tetsuya Masuda
Prop Design: Fuminori Tsukita, Denforword Hiyori (Aki Production)
Visual concept: Izumi Murakami
Art director: Kei Ichikura
Color design: Chiho Nakamura
Director of Photography: Masashi Uoyama
3DCGI Director: Masato Takahashi
Edit: Yumi Jingu
Music: Masahiro Tokuda
Sound Director: Yuki Gobun
Animation production: NUT
Production: DECA-DENCE PROJECT
©DECA-DENCE PROJECT

·cast
Cabbage: Katsuyuki Konishi
Jujube: Tomori Kusunoki

Twitter:
@decadence_anime
Hashtag:
# Decadence
#DECA_DENCE
OP: Konomi Suzuki 'Theater of Life'
ED: Lyrics Taro Ito
TV animation 'Deca Dance' teaser PV
---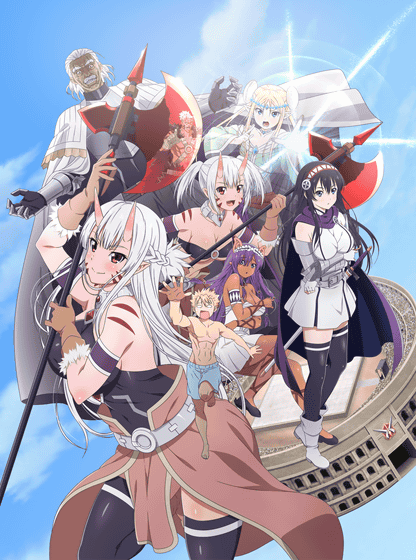 ・Work information

This is the world of swords and magic
Peter Grille, a member of the Yakepachi Warrior Guild, successfully won the Fight Festival and earned the title of the strongest man on earth!
This will allow you to accept the marriage of your lover, Luveria.
However, great power comes with a great price...
Ogre. Elf. Oak.
Various heterogeneous women aiming for the strongest gene on earth were aiming for Peter's descendant, and they are about to wriggle.
Why is a person so calm after the end?
The strongest sage time on earth is coming, which no one has ever seen!


·staff
Original: Daisuke Hiyama
Director: Tatsumi
Screenplay: Nori Mouri
Character design: Rui Ishige
Animation Production: Wolfs Bane
©檜山大輔/双葉社・「ピーター・グリルと賢者の時間」製作委員会

·cast
Peter Grill: Hiro Shimono
Tim Robinson: Kentaro Asamizu
Ruveria Sanctus: Yui Ninomiya
Mimi Alpacus: Ayana Taketatsu
Lisa Alpacas: Hibiki Yamamura
Vegan Eldriel: Akari Uehara
Pigritto Pancetta: Aika Senbongi

Twitter:
@petergrillanime
Hashtag:
#
# Sage Time Anime
OP: Ninomiya Yui 'Tsunakui Melancholy'
ED: Hilcrhyme 'Yoridokoro'
The first PV of the animation 'Peter Grill and the Philosopher's Time'
---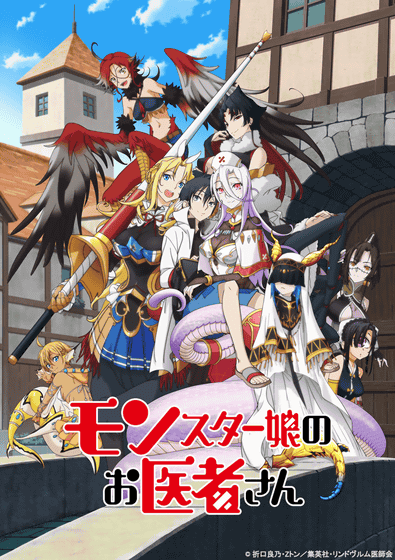 ・Work information

'Lind Wulm' is a town where demons and people live together.
Dr. Glen, a novice doctor, is under examination for Kiwadoi today!
Examining the mermaid gills deeply, stitching the thighs of a fresh golem, helping harpy spawning, palpating the dragon scales every corner
I'm just trying my best to save them who have different appearances, different structures, and different properties, but for some reason, I'm always in a vicious atmosphere...?
But it's okay, there is no problem because it is 100% medical practice!
There are times when I suffocate at the tightening of the tail of the Lamia's assistant, Surfe, but the clinic is open today!
First ever! Medical fantasy opening, which approaches the ecology of monster girls!!


·staff
Original: Yoshino Ori
Original illustration: Z ton
Director: Yoshiaki Iwasaki
Series composition: Hideki Hane
Character design: Hiromi Kato
Art director: Satoru Kuwahara
Prop design: Etsunori Iwanaga
Color design: Ayata Katsuya
Director of Photography: Motohiro Kunishige
Edit: Yoshiaki Tamura
Music: TO-MAS
Sound Director: Hitoshi Akiragawa
Sound Production: Magic Capsule
Animation Production: Arbo Animation
©折口良乃・Zトン/集英社・リンドヴルム医師会

·cast
Glenn Littbyte: Junichi Toki
Surfent Nakes: Saori Onishi
Tissaria Scuttier: Bridcat Sara Emi
Lurara Heine: Yukiyo Fujii
Alagna Tarantella Arachnida: Yu Shimamura

Twitter:
@mon_isha_anime
Hashtag:
# mon doctor
#m_doctor
OP: ARCANA PROJECT 'In the sky that resonates with Campanella'
ED: Aina Suzuki 'Name of Gentleness'
TV animation 'Monster Girl Doctor' PV 1st
---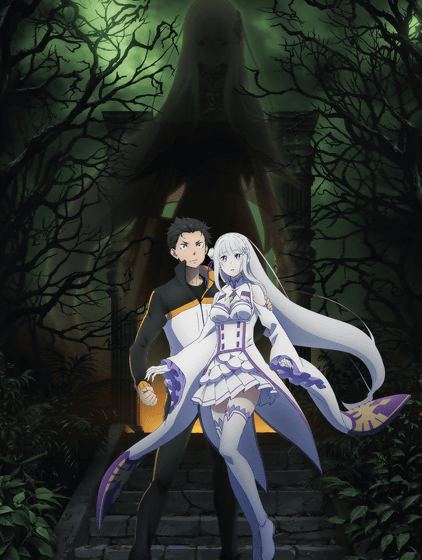 ・Work information

On the way home from a convenience store, Subaru Natsuki, a boy suddenly summoned to a different world.
In a different world where nothing can be relied upon, the only power that a powerless boy had...it was the power of 'return to death' to rewind time.
In order to protect their loved ones and to surely regain the irreplaceable time, the boy resists despair and confronts his harsh destiny.​


The original is a novel by Tatsuhei Nagatsuki, 22 volumes already published.



The first phase of the anime was broadcast from April to September 2016, and a 'new edition' adjusted to this content was broadcast from January 2020. Originally, the second term was scheduled to be broadcast from April 2020 following the new edited version , but it was postponed to start in July 2020 due to the influence of the new coronavirus.

At the beginning of broadcasting on Thursday, June 11th, 2020, the 'TV anime 2nd information world premiere special' featuring Yusuke Kobayashi and Emilia Emily Liu Takahashi will be delivered on YouTube from 21:00.

``Re: Life in a different world starting from zero'' TV animation second term information World first public special-YouTube


·staff
Original: Tappei Nagatsuki
Character draft: Shinichiro Otsuka
Director: Politics Watanabe
Series composition: Masahiro Yokotani
Character design/total drawing director: Kuta Sakai
Prop design: Noritaka Suzuki, Goichi Iwahata
Art setting: Saaya Kinjo (Mimine)
Art Director: Yoshimine Takamine (Mimine)
Color design: Izumi Sakamoto
Director of Photography: Kentaro Minegishi (T2 studio)
3D Director: Yu Karube (T2studio)
Edit: Hitomi Sudo (REAL-T)
Sound Director: Hitoshi Akagawa
Sound effect: Yuji Furuya (Swala Pro)
Music: Kenichiro Suehiro
Music production: KADOKAWA
Animation production: WHITE FOX
Production: Re:Zero-Starting Life in Another World Production Committee
©長月達平・株式会社KADOKAWA刊/Re:ゼロから始める異世界生活2製作委員会

·cast
Natsuki Subaru: Yusuke Kobayashi
Emilia: Li Yi Takahashi
Pack: Yumi Uchiyama
Rem: Minori Inase
Lamb: Rie Murakawa
Beatrice: Satomi Arai
Roswar L. Mathers: Takehito Koyasu
Felt: Chika Akasaki
Reinhard van Astrea: Yuichi Nakamura
Kursh Karsten: Yuka Iguchi
Felix Argyle: Yui Horie
Wilhelm Van Astrea: Keno Horiuchi
Anastasia Hoshin: Kana Ueda
Julius Euclius: Takuya Eguchi
Priscilla Barrier: Yukari Tamura
Aldebaran: Keiji Fujiwara
Elsa Granhilte: Mamiko Noto
Petergius Romanée-Conti: Sadao Matsuoka

Twitter:
@Rezero_official
Hashtag:
#rezero
#rezero
OP: Konomi Suzuki 'Realize'
ED: nonoc 'Memento'
'Re: Life in a different world starting from zero' TV animation 'Second phase' production decision
---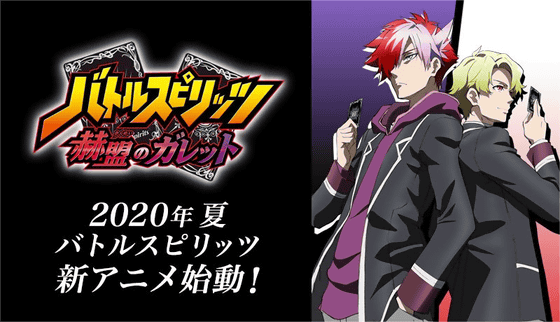 ・Work information
A new animation based on the trading card game 'Battle Spirits'. This is the 10th title of "Battle Spirits" as a whole, but of these, "Battle Spirits Shonen Geki Dan" broadcast from 2009 to 2010, "Battle Spirits Brave" broadcast from 2010 to 2011, and "Battle Spirits" delivered in 2019. It is the fourth in the series following Saga Brave.

Details of the work will be revealed in the program scheduled to be delivered in June.

Twitter:
@bs_animation
Hash tag:
# Battle Spirits
of #赫盟Galette
---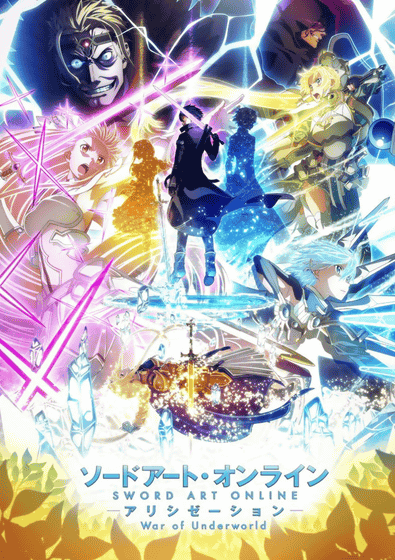 ・Work information

A war between the 'human world' army and the dark army, which is called 'final load experiment', involving the entire underworld. The war scene was changing into a battle between Gabriel, a member of the Dark Territory army, who wanted to capture Alice, the Priestess of Light, and Asuna, an army of the Human World army trying to protect the underworld.
As Kirito continues to sleep deep in the spiritual world, Gabriel, the Dark God Vector, logs tens of thousands of American players from the real world and seeks to destroy the Human World army. On the other hand, Asuna fights with three super accounts bearing the name of the god of creation of Underworld.
Asuna, who got a super account of 'Genesis God Stacia', engages in a death battle with an American player together with the 'Human World' army, and Shinon who gets a super account of 'Solu God of the Sun' chases Gabriel who abducted Alice. Then, Reefa who got a super account of 'Teraria of the Earth God' also arrives at Underworld.
That is not all. Players of 'ALO' who responded to Lisbet's depressing feelings converted the trained characters and participated in the 'Human World' army!
Underworld is not the only survival of this war. Bottom-up artificial intelligence, which is the ultimate AI, and also a battle for the future of humanity. And at the end of it, a boy who is now deeply asleep is holding the Black Swordsman.


The original is a light novel by Reki Kawahara, 23 volumes already published.



The first phase of the anime was broadcast from July to December 2012, and the second phase was broadcast from July to December 2014, and the animation of 'Alicization' is progressing from October 2018 as the third phase. This work is the latter half of the final chapter. Originally scheduled to be broadcast from April 2020, broadcasting and distribution were postponed due to the influence of the new coronavirus.

·staff
Original: Rei Kawahara
Original illustration/character design draft: abec
Director: Manabu Ono
Character design: Shingo Adachi, Go Suzuki, Tomoya Nishiguchi, Yumiko Yamamoto, Kento Toya
Assistant Director: Takafumi Sakuma
Total drawing director: Go Suzuki, Yumiko Yamamoto, Kento Toya
Prop design: Asami Hayakawa Kiminori Ito
Monster Design: Toshiya Kono
Action animation director: Yoshihiro Kanno
Art Director: Yukako Ogawa, Yoshito Watanabe
Art settings: Kenichi Morioka, Yuho Taniuchi
Color design: Naomi Nakano
Cinematographer: Taro Waki, Kenta Hayashi
Motion Graphics: Takemune Oshiro
CG director: Ryuta Unto
Edit: Yuji Kondo
Acoustic Director: Miwa Iwanami
Effect: Kyomasa Koyama
Sound production: Sonny Lud
Music: Yuki Kajiura
Produce: EGG FIRM, straight edge
Production: A-1 Pictures
Production: SAO-A Project
©2017 川原 礫/KADOKAWA アスキー・メディアワークス/SAO-A Project

·cast
Kirito: Sadayuki Matsuoka
Asuna: Haruka Tomatsu
Alice: Ai Chino

Twitter: @sao_anime
Hashtag: #sao_anime

'Sword Art Online Alicization War of Underworld' Final Chapter PV