GTA series and Red Dead series rock stars temporarily shut down popular game server to memorialize George Floyd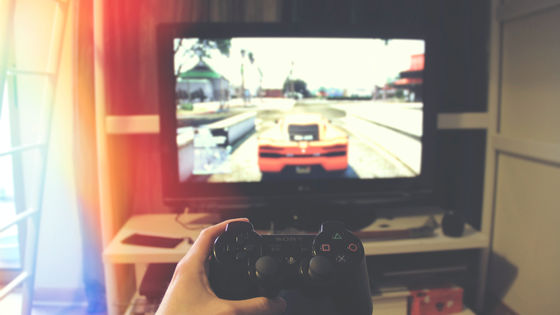 Demonstration is spreading throughout the United States protesting racism, triggered by the killing of a black policeman on May 25, 2020, by a white policeman. Due to the impact of the demo, Google has postponed the release of Android 11 beta version , Sony has postponed the event to announce the PS5 launch title, but Rockstar Games known for Grand Theft Auto series etc. is a popular game Announced that it will temporarily shut down its servers and mourn Floyd.

GTA Online, Red Dead Online servers go offline to honor George Floyd-Polygon
https://www.polygon.com/2020/6/4/21280473/gta-red-dead-online-nba-2k-servers-offline-george-floyd-black-lives-matter-rockstar

Since the murder of Mr. George Floyd in Minneapolis, Minnesota, protests against racism against blacks and cruel acts by police have spread throughout the United States, and many companies have shown support for this activity. I will. In the game industry, Sony has postponed PS5 related events, and Nintendo of America, Nintendo of America, has also announced support for the black community.

June 3, 2020


Three new companies, Rockstar Games, 2K Games , and Take Two Interactive , will be available in online modes such as GTA Online and Red Dead Redemption 2 from 14:00 on June 4, 2020 ( 3:00 on 5th Japan time). It announced that it will shut down servers for games such as Red Dead Online and NBA 2K for two hours in memory of George Floyd.

Rockstar Games explains that the server shutdown is part of Black Lives Matter (BLM), which calls for the elimination of racism against blacks. At the time of writing, the tweet that Rockstar Games shut down the server as part of BLM was retweeted more than 10,000 times and collected more than 8000 replies. In the reply, 'Wait a minute, the manufacturer of the GTA series, which causes violence such as drug trafficking and police shooting, in memory of George Floyd's death?' 'Race discrimination should be stopped' Comments were sent.

Black Lives Matter.To honor the legacy of George Floyd, today, 6/4/20, from 2:00-4:00 pm ET, we will be shutting down access to our online games, Grand Theft Auto Online and Red Dead Online .

— Rockstar Games (@RockstarGames) June 4, 2020


In addition, Rockstar Games said, ``Through the organizations listed here , we support families and black-owned companies that have suffered from racism in the United States, people and groups participating in protest demonstrations, I pray that many will participate in the movement to honor those who have been victims of racial discrimination.'

Following the memorial, we hope you will join us in further honoring the many victims of America's racial injustices by supporting their families, black-owned businesses, those marching on the streets, and coalitions through the organizations listed here: https://t. co/yIQu2R1pJb

— Rockstar Games (@RockstarGames) June 4, 2020


Take-to-Interactive told Polygon of overseas game media that in addition to the above titles, Socialpoint titles will also temporarily shut down the server at the same timing. Take Two Interactive said, 'George Floyd's memory will remind people that racism and the violence it causes are unacceptable. We eradicate racism, We support Polygon in working with the black community to tackle systematic issues that cause conflict and division in society.'


in Game, Posted by logu_ii