I tried the ``raw scallop bowl'' of the uchu while the scallops of scallops produced in Hokkaido of Puri Puri are sitting in the bowl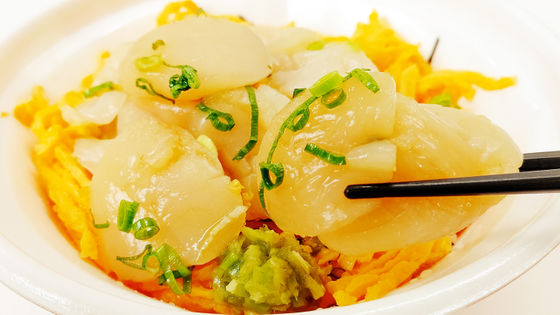 The raw scallop bowl made with Hokkaido scallop scallops, which is vigorously served with rice and colorful Kinshi eggs, is on sale from June 4, 2020 (Wednesday). The crisp texture and sweetness of the raw scallops are said to be crispy, and the chopped wasabi with the wasabi stems complements the tongue.

<Notice> Raw scallop bowl full of scallops produced in Hokkaido [Raw scallop bowl] Start selling at 11:00 on Thursday, June 4! | Notice | Rice bowl and Udon in Kyoto-style udon

https://www.nakau.co.jp/jp/news/648
Arrived at Nakau.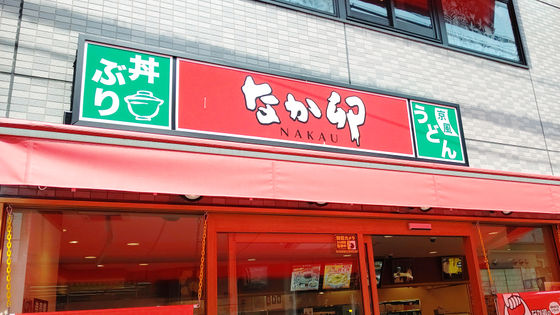 There was a panel on the ticket vending machine to show that the raw scallop bowl could be taken out.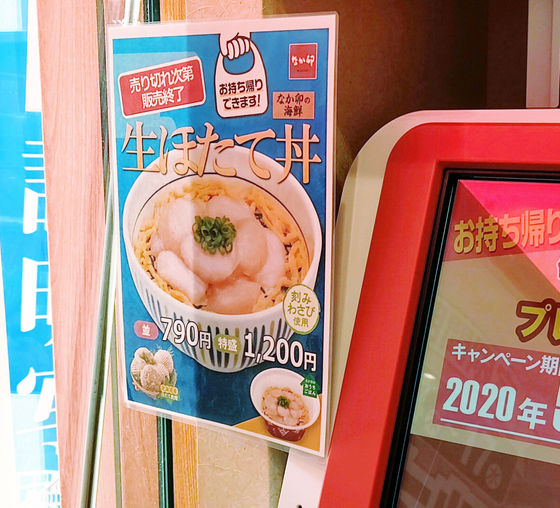 That's why I actually bought the raw scallop bowl side dish (left) and the special dish (right).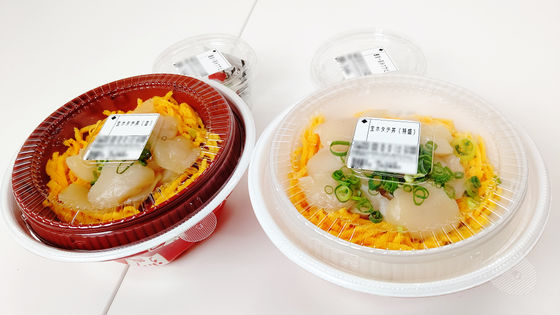 When I opened the lid, raw scallops and Kinshi eggs were separated into rice like this.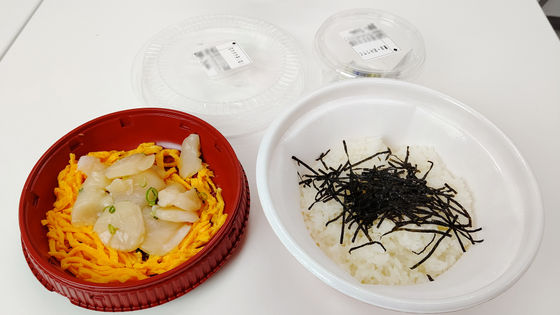 When you take out the raw scallop bowl, you will get 'Dashi soy sauce' and 'Kizami wasabi'.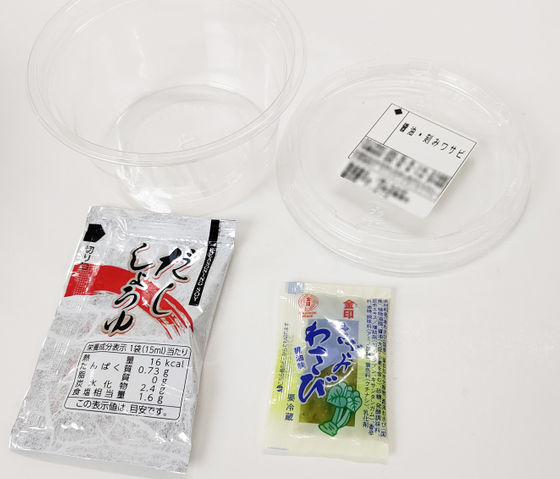 Comparing the size of a bowl with a transportation IC card, it looks like this.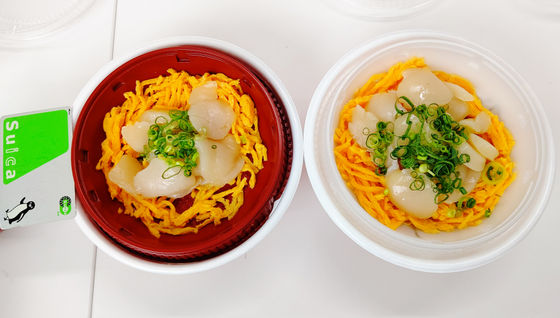 At first glance, I thought, 'Isn't the amount of scallops so much different between normal and extraordinary?' So when I actually weighed it, the average raw scallop was '84g.'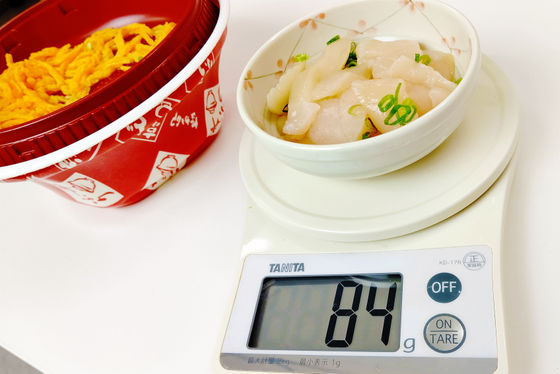 And the special raw scallop is '160g'. I found that the special scallops are almost twice as many as the normal scallops.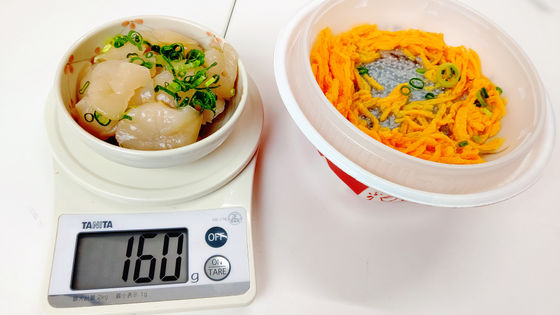 I will eat it at once. Put raw scallops and kinshi egg on rice, sprinkle with soy sauce, and add chopped wasabi to finish.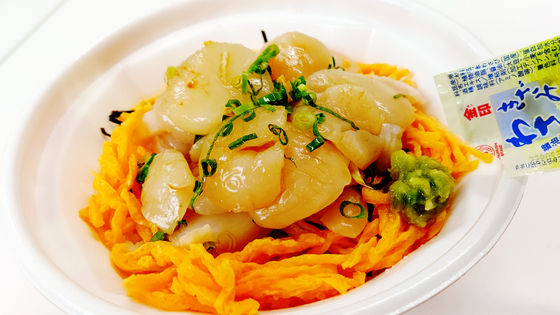 When you eat one scallop, you can feel the smooth texture of the thick scallops and the mild sweetness of seafood.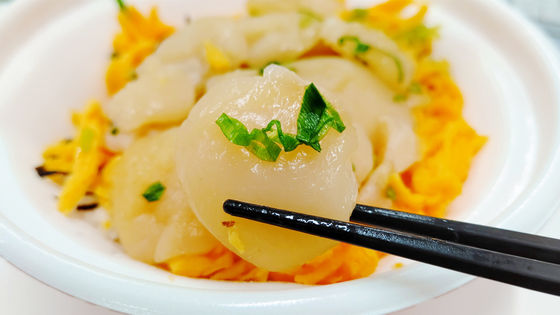 When you squeeze rice with chopped scallops, you will be sucked into the egg of Kinshi, but the scent of soy sauce and the pungent taste of wasabi will bring out the rich flavor of scallops many times, so rice I proceeded at a blast speed.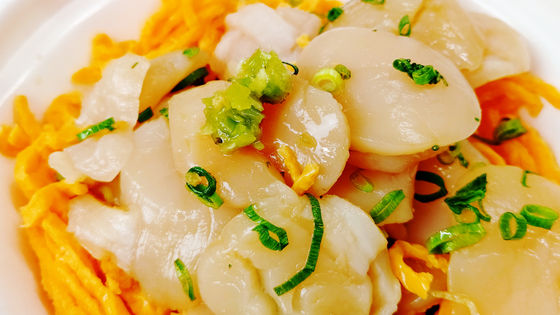 Raw scallop bowl has been on sale from June 4th, 2020 (Wednesday) in Nakau all over the country, and the price is 790 yen including tax for regular food and 1200 yen including tax for special food. Both are also available for take-out. However, since the expiration date is set to 2 hours from the purchase, which is quite short, you need to be careful about the travel time on the road and the time until you actually eat.