More than 15 million monthly active users of browser 'Brave' with ad blocking function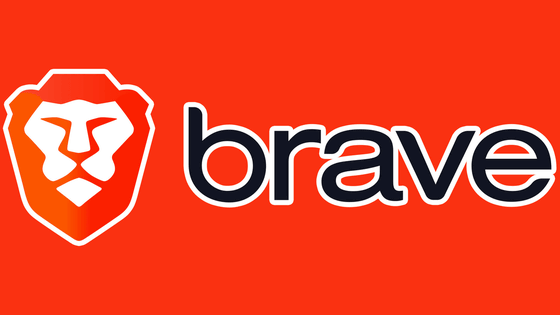 Brave Software, the developer, announced that the monthly number of active users of
Brave,
an open source web browser equipped with an ad blocking function as standard, has exceeded 15 million.
Brave passes 15 million monthly active users and 5 million daily active users, showing 2.25x MAU growth in the past year
https://brave.com/15-million/
According to Brave Software, Brave recorded 15.4 million monthly active users in May 2020. This is a growth of 50% since version 1.0 was released in November 2019. It also announced that the number of active users per day has increased from 2 million a year ago to 5.3 million.
Below is a graph showing the number of daily active users.


And below is a graph showing the number of monthly active users. It can be clearly seen that all of them are rising to the right and increasing.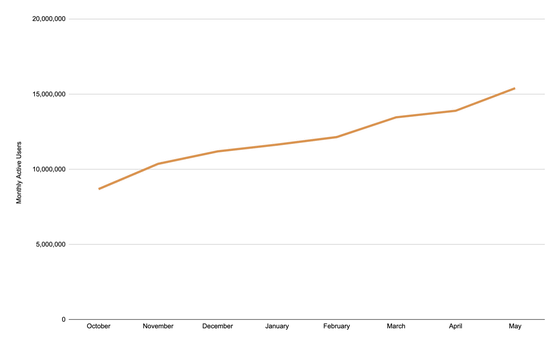 In addition, Brave has been equipped with 'Brave Ads' from April 2019, which distributes the income of advertisements displayed instead of blocked advertisements to users, websites, Brave, and advertising agencies. This Brave Ads has launched 1530 campaigns since its launch, which is an increase of 255% compared to October 2019 when Brave Ads just started. Brave Ads also recorded an ad click rate (CTR) of 9%, which is 7 points higher than the industry average of 2%, and some brands have reported a maximum of 15%.

Brave Ads is supported in 183 countries, with companies such as Amazon, Intel, Logitech, Evernote, etc. that have long been in agreement, as well as Verizon and Paypal. In addition, users of platforms such as YouTube, Twitter, Twitch, Vimeo, and GitHub are increasing the number of approved content creators who can receive revenue from Brave. It seems that about 700,000 creators have been approved by Brave at the time of writing the article.