Rumor that the new iPhone that will appear in 2021 will be a 'portless iPhone' with no Lightning port or USB-C port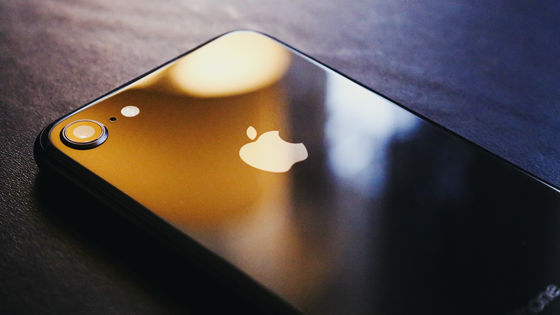 In 2021, when a 'portless iPhone' with no Lightning port or USB-C port appears, Apple
insider
, an Apple-related news media, reports.
Rumor: 'iPhone 12' to integrate Lightning instead of USB-C, port-less iPhone coming in 2021 | Appleinsider
https://appleinsider.com/articles/20/05/25/rumor-iphone-12-to-integrate-lightning-over-usb-c-port-less-iphone-coming-in-2021
Lightning,
which is Apple's own standard, is adopted for the port for charging and synchronizing the iPhone, but there is a
rumor
that this port will be replaced with the universal standard
USB Type-C
(USB-C). Exists deeply. It has also been
reported that
EU pressure could cause Apple to replace the Lightning port with a USB-C port.
However, according to leak information that Appleinsider got from its own reliable sources, the Lightning port will continue to be adopted in the next iPhone `` iPhone 12 '' that will appear in 2020, and the iPhone that appears in 2022 will be a portless terminal It will be. Regarding how to charge an iPhone that has no ports, it seems that it will use the Smart Connector already adopted in some iPads and iPad Pros.


The information that the iPhone 12 will continue to use the Lightning connector seems to be a common perception among those who handle leak information related to Apple, Fudge said, 'Unfortunately, the iPhone 12 that adopted USB-C is The prototype wasn't in production. It's still a Lightning port for over a year now, and at least the iPhone 13 will have a Smart Connector. " Jon Prosser, who also treats leak information related to Apple, still uses the Lightning port on the iPhone 12.

Shame the USB-c prototype iPhone 12's arent making it to production. 1 more year of lightning ????????

Oh well, at least smart connector on 13 series

— Fudge (@choco_bit) May 25, 2020


The idea of 'iPhone equipped with Smart Connector' is not new, and as of 2016, there was a rumor that 'Smart Connector will be installed in the new iPhone.' In addition, Fudge also states that 'there are no ports' for the iPhone 13 series.

The previous predictions regarding the iPhone 12 scheduled to appear in 2020 are that the rear camera will be equipped with the same LiDAR sensor as the 4th generation iPad Pro, and the notch part on the top of the display will be smaller, There are things like being able to place widgets on the home screen.

@EveryApplePro @jon_prosser @rsgnl @MaxWinebach @ 9to5mac
Maybe this might interest you more? Pic.twitter.com/unXeJUJ7jM

— Fudge (@choco_bit) April 7, 2020


In addition, Apple will announce the iPhone 12 around September 2020, and Apple insider also notes that 'We can not confirm the validity of leak information'.