`` Colors Live '', drawing software that enables illustration production with Nintendo Switch, comes with a dedicated pen that can detect pressure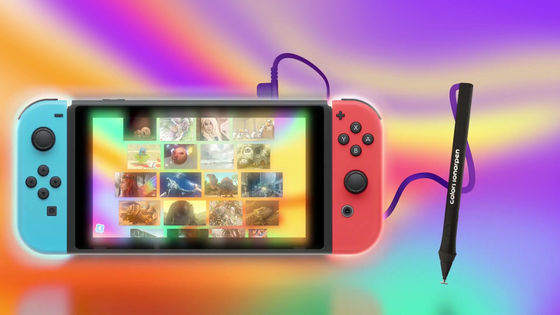 An
illustration production software '
Colors Live
' that allows you to draw with a dedicated pressure-sensitive pen on the
Nintendo Switch
has been announced. By using the dedicated pen, Colors SonarPen, which is used by inserting it into the Nintendo Switch's earphone jack, advanced illustration production is possible.
Colors Live with Pressure-Sensitive Pen for Nintendo Switch by Jens Andersson — Kickstarter
https://www.kickstarter.com/projects/colorslive/paint-on-switch/
You can understand what kind of illustration production software 'Colors Live' is by watching the following movie.
Colors Live on Nintendo Switch-Kickstarter Trailer-YouTube
Colors!
Is a popular drawing tool that has been released for various platforms. The Nintendo DS version has been downloaded over 1 million times ...


The
iOS version
sold for 610 yen ...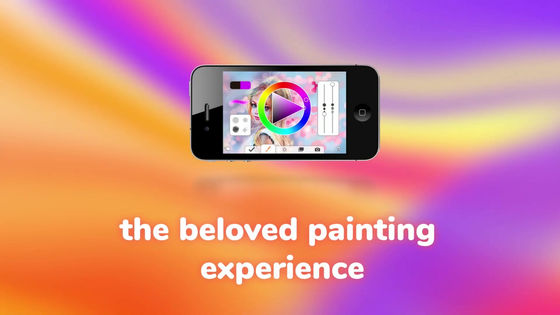 It has become popular on many platforms, including the
PlayStation Vita version,
which has posted over 1000 reviews.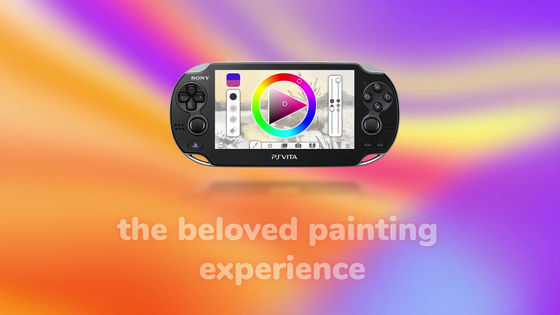 In addition, '
Colors! 3D
', which is the Nintendo 3DS version, is
rated as the 10th most highly rated Nintendo 3DS game
in
history
. Swedish game developer
Jens Andersson
has developed a drawing tool for such smartphones and mobile game consoles.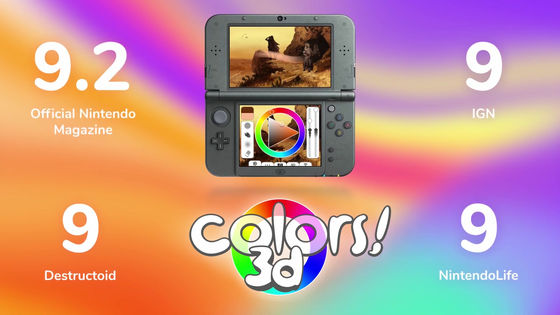 Andersson announced the latest work 'Colors Live' of the Colors series of drawing software he has developed for Nintendo Switch.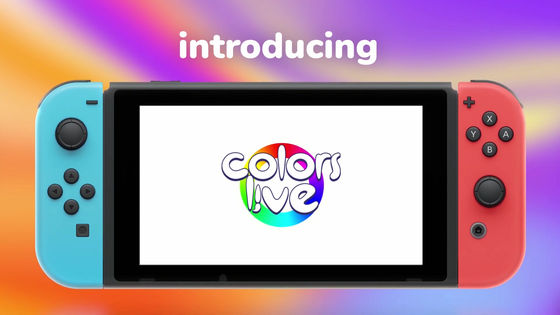 With Colors Live, you can draw with the dedicated pressure-sensitive pen, Colors Sonar Pen. Colors SonarPen is developed by Hong Kong venture company
GreenBulb,
which developed the stylus pen SonarPen.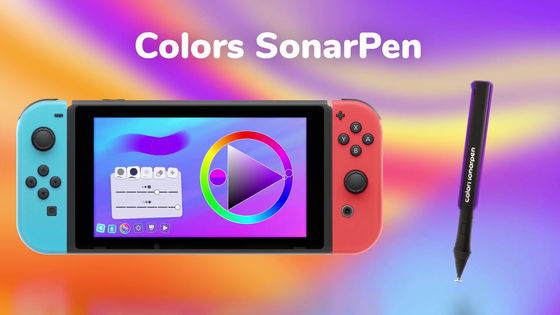 Colors Sonar Pen is used by inserting it into the Nintendo Switch's earphone jack.



It is a wired pen and the length of the cable is 50 cm.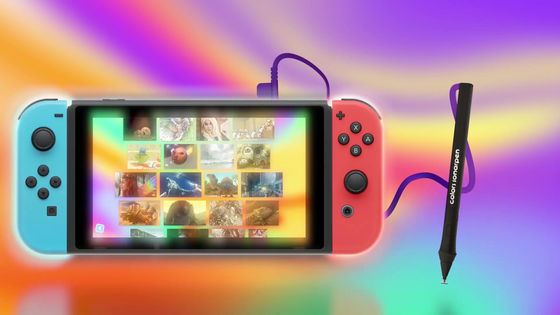 This allows you to draw on your Nintendo Switch's 6.2-inch display anytime, anywhere.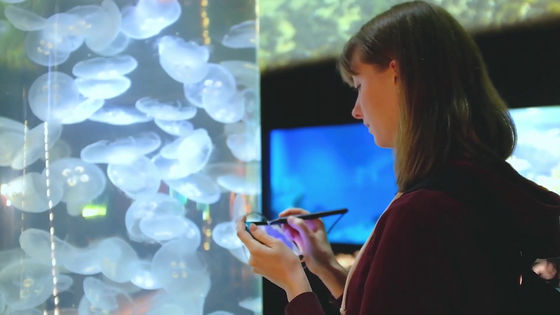 The UI when drawing is like this. Colors can be selected from the color circle, and line thickness, shade, and pen type can also be changed.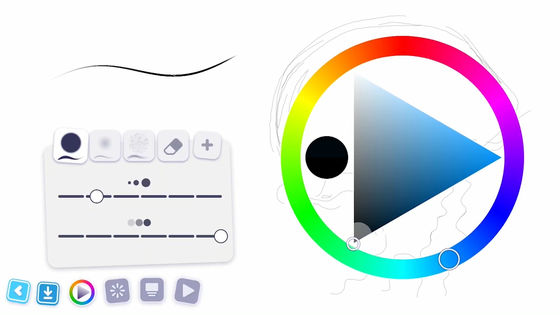 In addition to drawing, you can practice drawing while doing quests by using the mode called 'Colors Quest'. Colors Quest is a 'single player mode that draws something new every day', and you can improve your illustrations by enjoying drawing according to the set themes and rules.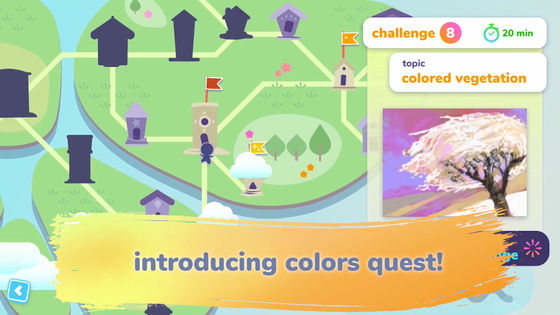 In addition, Colors Live is a dedicated drawing community,
Colors! Can
be linked with the
gallery
. In addition, Colors! More than 4 million illustrations have already been posted on the gallery.


Colors! Check the illustrations posted in the gallery ……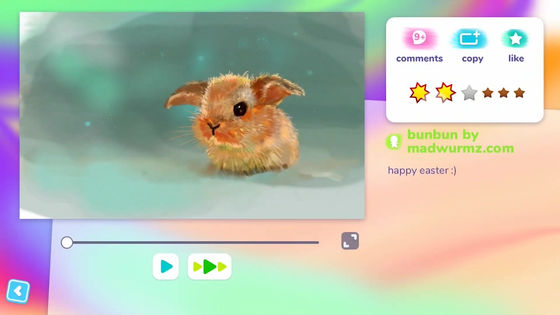 You can also check the drawing process from scratch.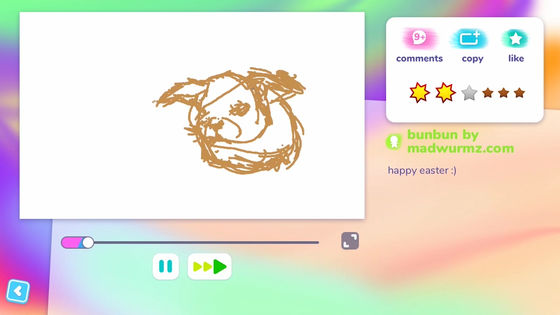 Developer Andersson explained how he decided to develop Colors Live for Nintendo Switch, saying 'Many fans asked' I want you to develop Colors! For Nintendo Switch '. I didn't intend to release drawing tools on the Nintendo Switch unless I could do better than anything, and the obstacle was the existence of the pen. (While the Nintendo Switch supports touch, I had to draw with my fingers (because there's no dedicated pen) and I didn't think I could make anything so good. '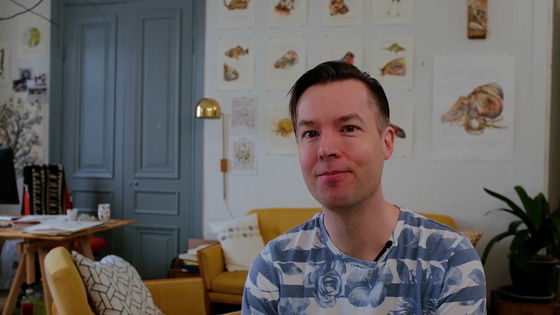 But more than a year ago, when I was contacted by a friend of a developer living in Hong Kong, and when I saw the pressure-sensitive pen he was working on, 'This is perfect for Nintendo Switch,' Andersson said. Seems to have felt. Andersson and his friend started the joint development of Colors Sonar Pen, a dedicated pen included with Colors Live. By using this pen, it is possible to detect writing pressure, and it is possible to realize highly responsive drawing that can change the thickness and transparency of the line by pressure.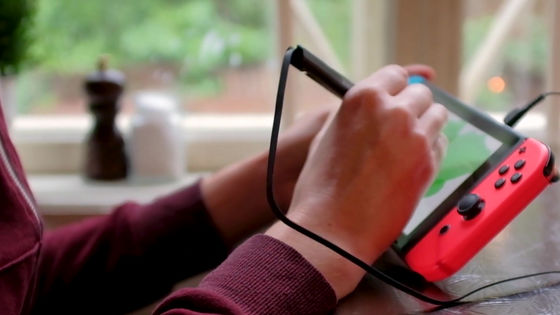 A button is placed on the grip of Colors SonarPen, and you can change the pen color and brush type by pressing this button. Also, because shortcuts can be assigned to Joy-Con, you can also perform operations such as scaling the canvas and returning / forwarding the work process with one button.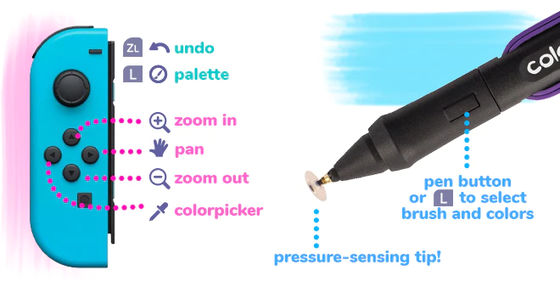 Such Colors Live is looking for investment at Kickstarter of the cloud funding site. At the time of writing the article, more than 1,000 people have invested, and already about 6 million yen of investment has been gathered, far exceeding the target amount of about 1.6 million yen. 370 With the investment of Swedish krona (about 4000 yen), you can get the code to install Colors Live from the Nintendo eShop, the official online store of Nintendo Switch, and the dedicated pen Colors Sonar Pen. The dedicated pen will be delivered around August 2020. In addition to the download version of Colors Live and Colors SonarPen with the investment of 565 Swedish krona (about 6200 yen), you will be able to access the beta version of Colors Live for Windows and will be able to participate in development. In addition, if you invest 5880 Swedish krona (about 64,000 yen), in addition to the above two benefits, you can also participate in a party with the development team and have a self-portrait drawn.

The deadline for investing in Colors Live on Kickstarter is 6:54 on June 13, 2020 (Saturday), Japan time.

Colors Live with Pressure-Sensitive Pen for Nintendo Switch by Jens Andersson — Kickstarter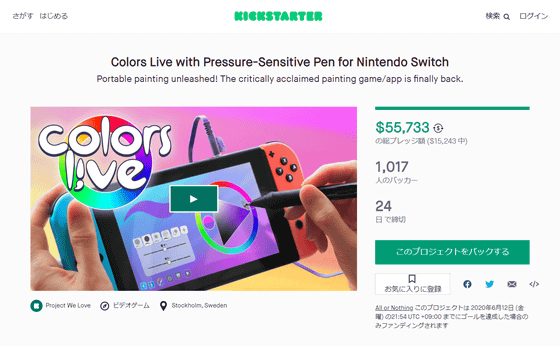 Colors Live is scheduled to be released only in digital version, and will be available in the Nintendo eShop in Japan around autumn / winter 2020.