Why was the 'Do not Draw a Penis' created when a penis was drawn and a warning sound was played and it was automatically deleted?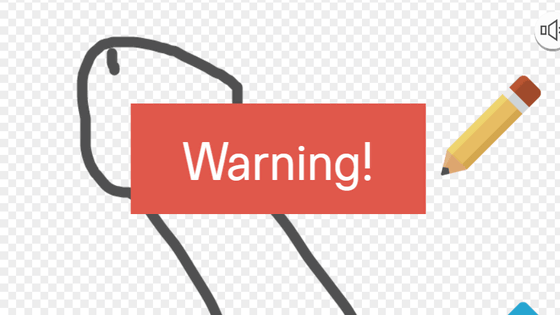 ' Do not Draw a Penis ' is a site where a warning sound sounds when you draw a penis illustration and the illustration is automatically deleted. The creator himself tells why such a site was created.

Do not Draw a Penis

https://donotdrawapenis.com/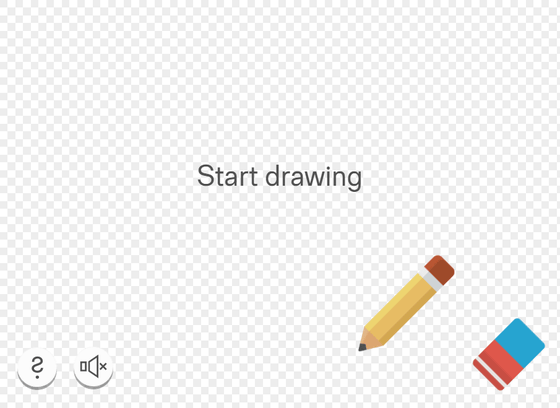 It's easy to use, just draw your own illustrations on the screen. When I draw an illustration, various messages are displayed on the screen, but if it is not judged as a penis, it is evaluated as 'This skyscraper is a safe thing that can be held within the range of free speech' ...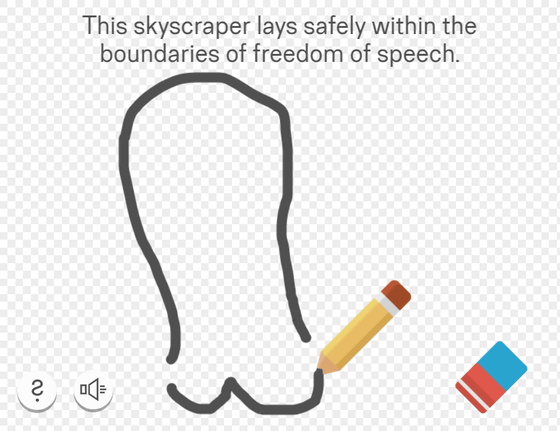 'Some people label this illustration as'truth 'or'voluntary creative action',' he says. Illustrations are automatically deleted after a certain period of time.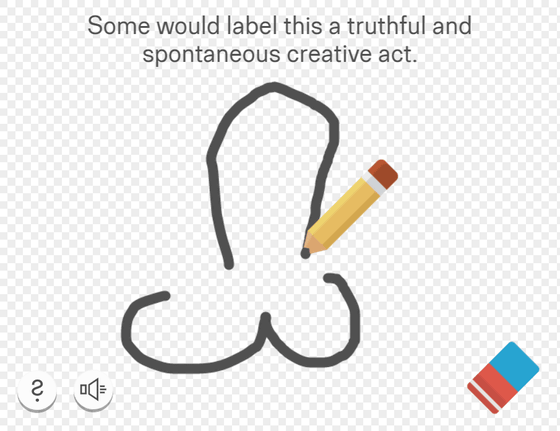 However, when a more realistic penis is drawn, a warning is displayed with a buzzer sound on the screen, and the message 'This is not allowed here for various reasons' is displayed, then the illustration is deleted immediately. I will end up.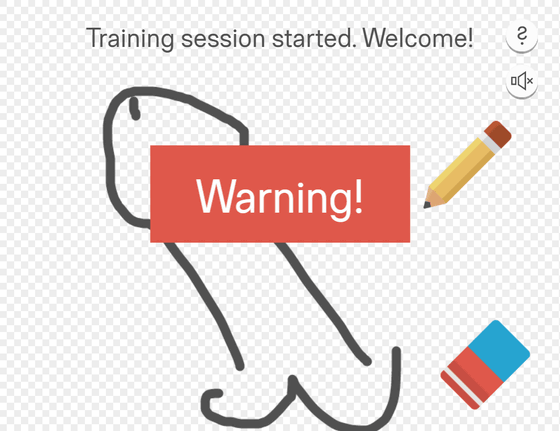 After that, when I drew a penis illustration several times, the AI who was suddenly guiding the site began to run out of control, and I automatically started drawing various penis illustrations and deleting them. On the screen, messages such as 'I have been over-trained', 'You are mediocre and exposureist', 'I masturbate when you see it' are displayed, and then disappear. I will.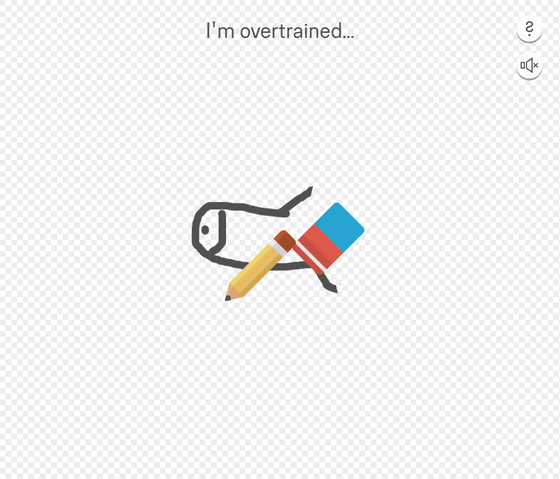 The process of creating 'Do not Draw a Penis' is summarized on the following page.

Do not Draw a Penis
https://donotdrawapenis.com/colophon

In the first place, behind the development of 'Do not Draw a Penis', a game developed by Google, 'AI will guess the identity of the doodle' Quick, Draw! Exists

Google has released the dataset used when developing this game as open source, and we are looking for a doodle to add to the dataset from the following page even at the time of article creation.

Quick, Draw!



Quick, Draw! Is known as 'the world's largest scribble dataset' and contains 345 types of illustrations and 50 million points in total. However, this dataset does not contain any illustrations from some categories such as 'penis'.

The Dutch design studio Moniker worried that the data set for machine learning would be distorted by 'the moral guidelines set by Google' originally started to irony the original moral guidelines of Google. It's a 'Do not Draw a Penis' project.

In addition, if you want to support the 'Do not Draw a Penis' project, I would like you to order towels with 5000 penis illustrations printed from the following site. The towel is a jacquard weave measuring 70 cm long and 70 cm wide, and the selling price is 21 euros (about 2400 yen).

Do Not Draw a Penis – Moniker Shop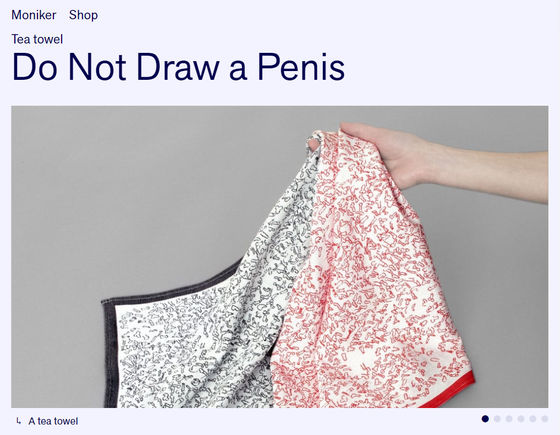 In addition, based on the same idea, 'dick-rnn' of the recurrent neural network (RNN) model that creates a penis illustration from the line in the middle of drawing using a neural network is also released.

`` Dick-rnn '' that AI finishes the sketch that is over drawn-GIGAZINE