Ministop `` Nori salt chicken (muck meat) '' tasting review where the scent of fluffy chicken and the scent of the sea are excellent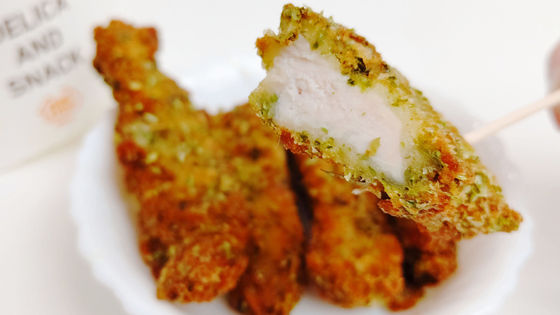 Ministop, which celebrates its 40th anniversary in May 2020, has begun selling ' Nori Shio Chicken (Meat) ' from Friday, May 8th. The hot snack, which is made by cutting soft chicken breast into sticks that are easy to eat and finished with batter mixed with blue seaweed, is said to be a dish with a rich scent of rocks, so I bought it and tried it.

~ Rich sea scent and taste of blue sea ~ "Nori-salt chicken (bone meat)" will be released sequentially on Friday, May 8 with rice balls
(PDF file)
https://www.ministop.co.jp/corporate/release/assets/pdf/20200507_10%20.pdf
Arrived at Ministop.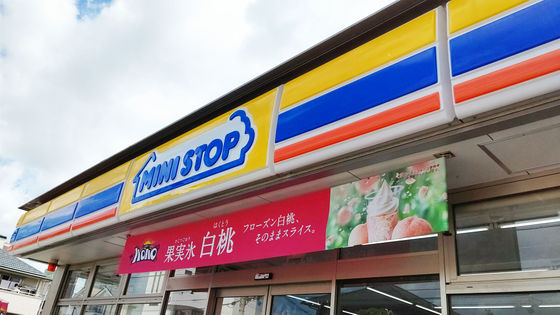 At the hot snack corner on the counter, I found ' Nori salt chicken (bone meat) '.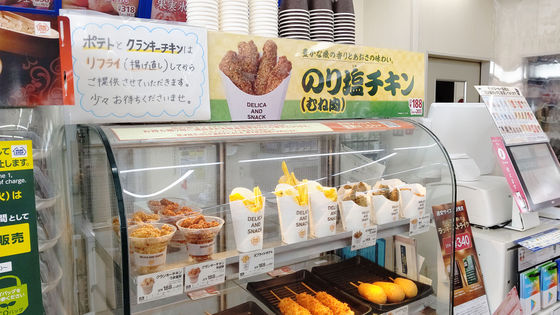 I bought it and came back.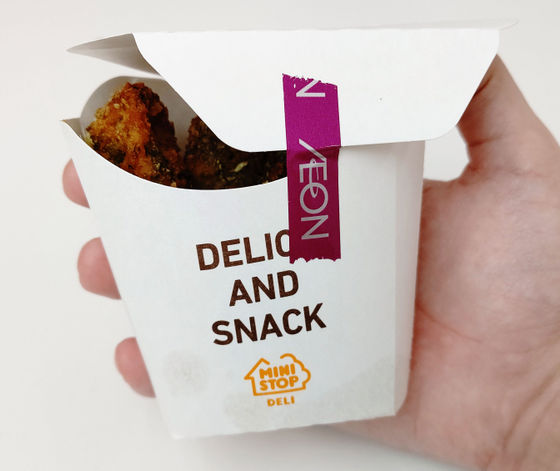 The paper package contains four stick chickens.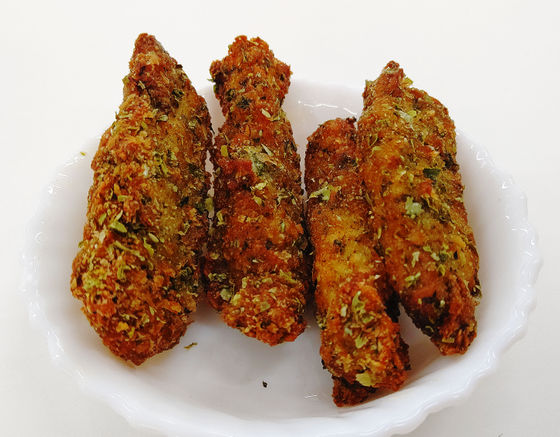 The size of the stick varies, but it is about the same as the long side of a transportation IC card.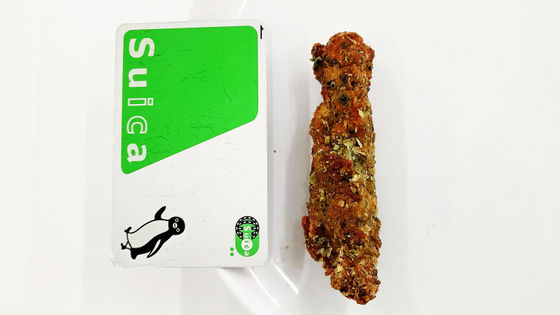 When I cut it in half, I saw the glue glued firmly into the batter.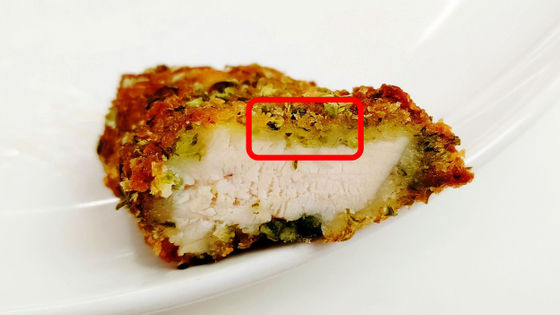 When you eat it, the savory chicken flavor spreads in your mouth, and at the same time, the scent of the blue sea that is mixed in the deep-fried batter fluffs into your nose. The seasoning was finished with a slightly thicker one using salted koji, so it was a chicken that would be suitable when you are hungry or when you have a drink.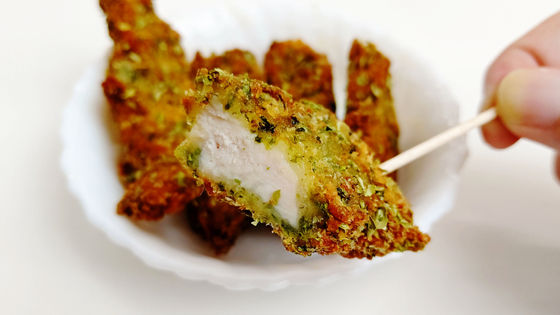 'Nori-salt chicken (bone meat)' has been on sale from May 8th, 2020 (Friday) at Ministops nationwide, but all stores will be handling from 15th May (Friday), so be careful. .. The price is 203 yen including tax when you take it home and 206 yen including tax when eating eat-in.