'The Guidance on Resuming the Economy Safely' by the Center for Disease Control and Prevention, which was rejected by the Trump administration, is leaked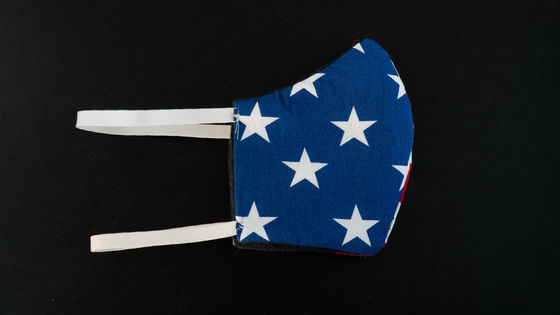 The US
Centers for Disease Control and Prevention
(CDC), which leads the inspection of new coronaviruses as a comprehensive research center for infectious disease control in the
United States,
has formulated 'guidance for
safely restarting the economy
', but it was rejected by the Trump administration. It became clear that it has gone.
Trump administration buries detailed CDC advice on reopening
https://apnews.com/7a00d5fba3249e573d2ead4bd323a4d4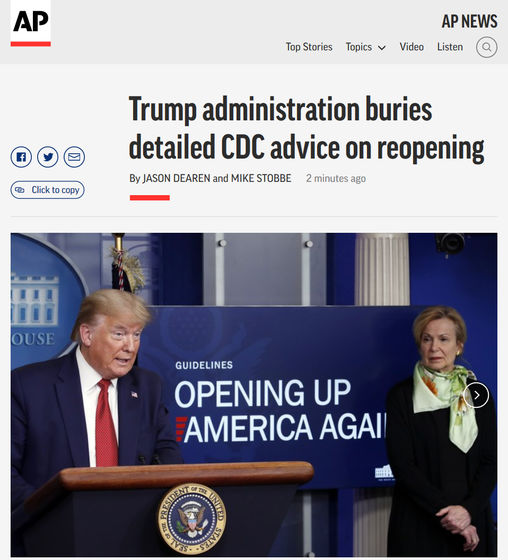 Trump administration rejects CDC guidance on reopening US amid coronavirus-CNP Politics
https://edition.cnn.com/2020/05/07/politics/cdc-guidance-coronavirus-reopen-america/index.html
CDC guide to reopening was trashed by the Trump admin. It just leaked | Ars Technica
https://arstechnica.com/science/2020/05/cdc-guide-to-reopening-was-trashed-by-the-trump-admin-it-just-leaked/
According to foreign media Ars Technica, a TPC administration official gave 'guidance on how to safely resume the economy in the new coronavirus infectious disease (COVID-19) pandemic' formulated by CDC public health experts. Has been revealed to have refused. 'The guidance will never see the light of day,' a CDC representative said.
However, a CDC representative, who appears to have been involved in the development of the guidance, leaked 17 pages of guidance content to the
Associated Press
. You can check the leaked guidance in PDF format from the following URL.
(PDF) Interim Guidance for Child Care Programs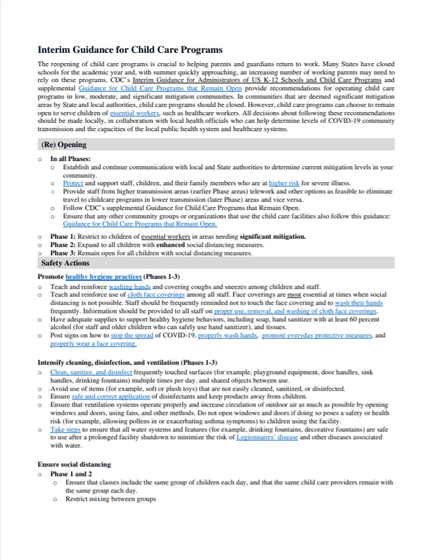 The guidance provides detailed and step-by-step recommendations for the safe resumption of childcare programs, schools, day camps, religious communities, companies with vulnerable workers, restaurants, bars and public transport. The general points noted in the guidance are similar to the recommendations already presented on the federal website, such as 'Emphasis on hand antisepsis'.
In addition, you can understand the 'correct hand washing method' recommended by CDC by reading the following article.
Only 5% of people wash their hands properly after using the toilet. What is the proper way to wash your hands? -GIGAZINE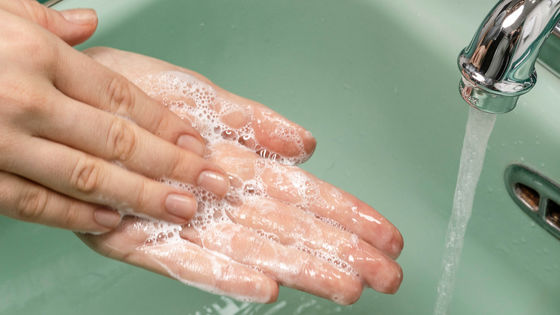 However, the guidance has customized recommendations that should be implemented for each industry.
For example, the guidance for restarting a childcare facility includes unique recommendations: "Avoid using stuffed animals in the facility", "Keep children preparing their own dishes at meals," Staggering the pick-up time "and so on. Guidance for reopening the restaurant includes 'installing physical barriers such as sneezing guards around food and drink areas' and 'notifying waiting customers that the table is ready.' There are recommendations such as 'Avoid using handbells and buzzers.'
Ars Technica said, `` Detailed guidance from public health professionals is likely to be welcomed by business owners, but for the Trump administration, detailed recommendations for each type of business are key to stopping the guidance. It seems that it became. ' An anonymous person who leaked information to the Associated Press said, 'The White House is hesitant to provide this kind of guidance because the number of infected people varies by region. For example, the number of infected people is low. In the region, we may think that the precautionary measures described in the guidance are overkill. '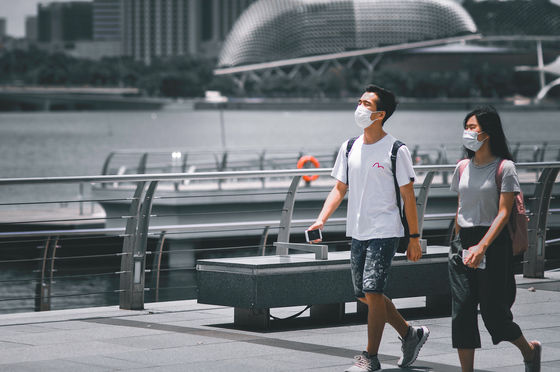 An anonymous official who provided CNN with information on the guidance developed by the CDC said, `` CDC guidance can't be the same in rural towns in Tennessee and in New York. I felt that the guidance developed by was 'too prescriptive'. ' In addition, in the ' Guidelines for Resuming the United States ' published by the US Government on April 16, 2020, there are guidelines for resuming in three stages, but this stepwise guideline and the guidance by the CDC are No match was made, officials pointed out.

One of the roles of the CDC is to provide guidance on infectious diseases and to show the public the best evidence-based medical practices. However, Ars Technica points out that the Trump administration has taken advantage of the pandemic of the new coronavirus and pushed aside specialized agencies.

'The CDC has always been a public health agency that Americans rely on in times of crisis,' said Howard Coe of Harvard University, who has worked in the Obama administration during the 2009 pandemic flu pandemic . Up until now, the public has relied on the CDC for the latest data and guidance on infectious disease pandemics, as well as the latest briefings, but that has not happened in the new coronavirus pandemic. '


in Note, Posted by logu_ii