Researchers involved in 'very important discovery' of new coronavirus are killed, suspect commits suicide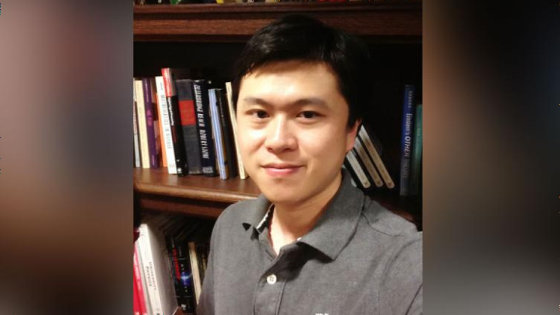 Researchers on the novel coronavirus (SARS-CoV-2) have found that researchers 'imposed on a very important discovery' have been shot and killed multiple times by guns.

Pitt mourns med school research professor Bing Liu, who was found shot to death | University Times | University of Pittsburgh
https://www.utimes.pitt.edu/news/pitt-mourns-med-school

Police: 'Zero Evidence' Murder Of Pitt Researcher Close To'Making Very Significant Findings' On Coronavirus Was Related To His Work – CBS Pittsburgh
https://pittsburgh.cbslocal.com/2020/05/06/university-of-pittsburgh-coronavirus-research-murder-suicide/

Department Mourns the Passing of Dr. Bing Liu | Computational & Systems Biology
https://www.csb.pitt.edu/department-mourns-the-passing-of-dr-bing-liu/

Bing Liu: University of Pittsburgh professor killed in apparent murder-suicide, officials say-CNN
https://edition.cnn.com/2020/05/06/us/university-of-pittsburgh-professor-killed/index.html

Dr. Bing Liu (37 years old), an associate professor at the University of Pittsburgh, was found dead on Saturday afternoon, May 2, 2020, in the form of several bullets hit his body at home. ..

According to Los Angeles police, it was believed that Dr. Liu was shot by Hao Gu, a doctor in Allegheny County, Pennsylvania, who reportedly shot himself back into his car after killing Dr. Liu. That.

Autopsy revealed that Dr. Liu had been shot multiple times on the head, neck, and body. The weather was good at the time of the murder, Dr. Liu kept the courtyard door open and his wife was absent.

The Los Angeles police have revealed that they were acquainted, and believe the killing was the result of a 'conflict partner dispute.' 'There is no evidence that this tragedy is associated with work at the University of Pittsburgh or the health crisis facing the United States and the world,' police said.



Also, the two people who died were not Americans, so the police will conduct the investigation, Los Angeles police said.

Dr. Liu received a Ph.D. and Bachelor's degree in computer science from the National University of Singapore, and has conducted research at the University of Pittsburgh since 2014, most recently on the cellular mechanisms underlying SARS-CoV-2 infection and complications. It was about to be discovered. 'The loss of him will be felt throughout the scientific community. We will complete the study to show respect for his scientific excellence,' he said.