The topic of food delivery using reinforced exoskeleton is like death stranding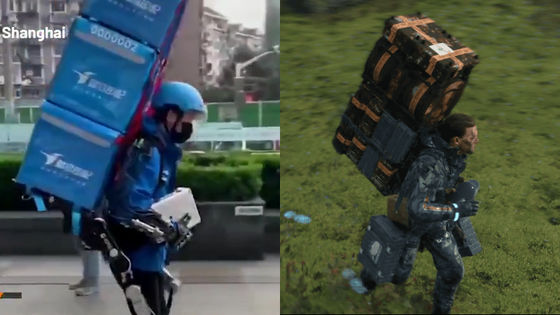 A video of a food delivery using a
strengthened exoskeleton
that improves human athletic ability is filmed and is attracting attention on the Internet. The situation is like '
Death Stranding
'.
Chinese Exoskeleton Is Basically Death Stranding Cosplay
https://cosplay.kotaku.com/chinese-exoskeleton-is-basically-death-stranding-cospla-1843230433
Sixth Tone
's official Twitter account, which reports the latest news in China, said,
`` Ele.me
, a familiar food delivery app in China, tested the use of enhanced exoskeleton in courier service, and it will attract attention on the Chinese Internet The exoskeleton used in the test makes it easy to carry a weight of up to 50 kg, 'tweeted and introduced the state of food delivery using a reinforced exoskeleton with a video.
Straight out of a video game: China's ubiquitous food-delivery app https://t.co/O6kOT9RrJG caught the Chinese internet's attention this week after testing a powered exoskeleton for its couriers.The exoskeleton endows the wearer with the strength to carry up to 50 kg with ease.pic.twitter.com/4elmxRhLDU

— Sixth Tone (@SixthTone) April 30, 2020


This is how food delivery uses a reinforced exoskeleton. Normally, you carry one, so you can see the figure of a man walking quickly with three bags on his back that would be the best.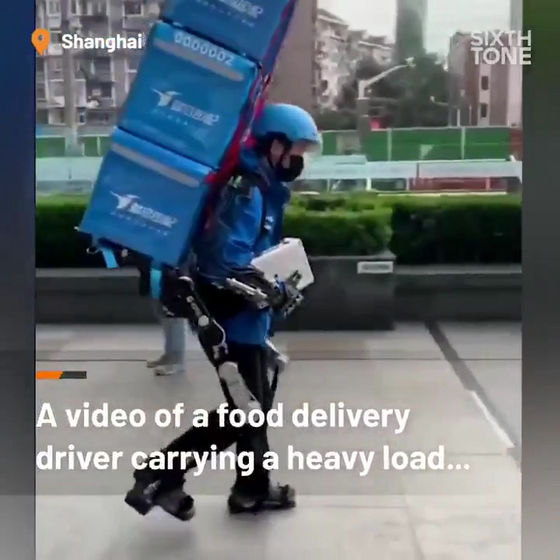 This video seems to be a hot topic on Chinese social media.



Ele.me, a service in China, is testing food delivery using reinforced exoskeletons.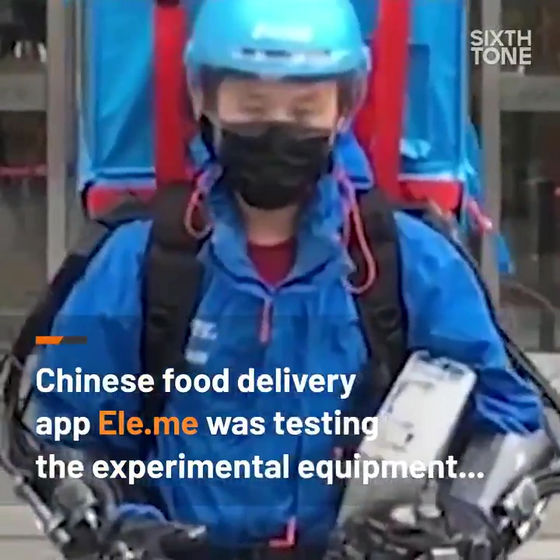 The reinforced exoskeleton attached is developed by
ULS Robotics
of China.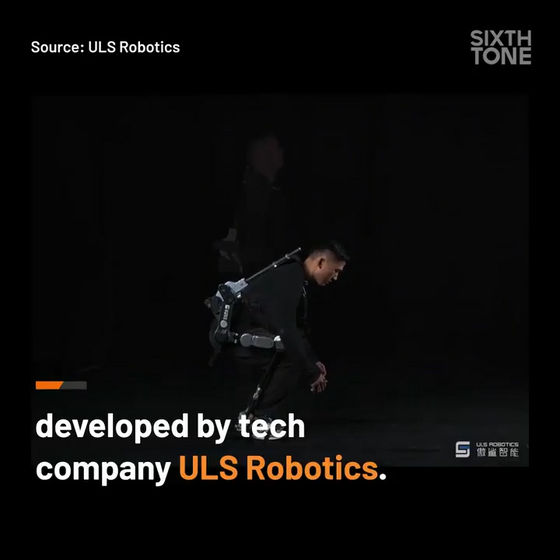 ULS Robotics' enhanced exoskeletons are designed to reduce the burden on delivery drivers, especially when delivering to high-rise buildings without elevators or buildings where cars are prohibited.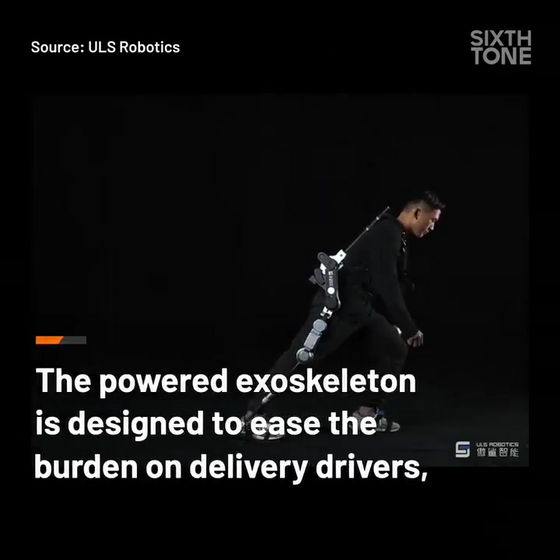 Therefore, the range of motion of the joint is wide enough to allow climbing and descending stairs with the reinforced exoskeleton attached.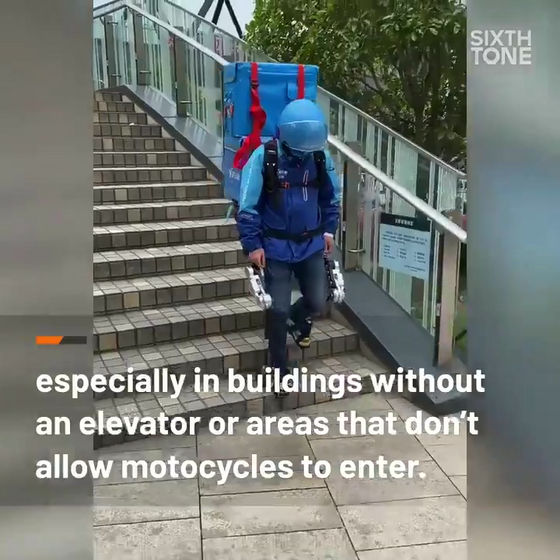 According to ULS Robotics, the reinforced exoskeleton makes it easy to carry weights up to 50kg.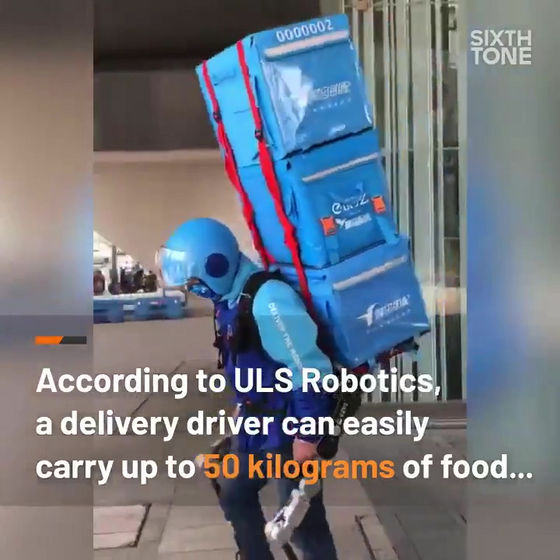 On the other hand, on Chinese social media, a comment saying 'Death Stranding has become a real world thing' and ...



'I never dreamed that reinforced exoskeletons would be used in Chinese food delivery.'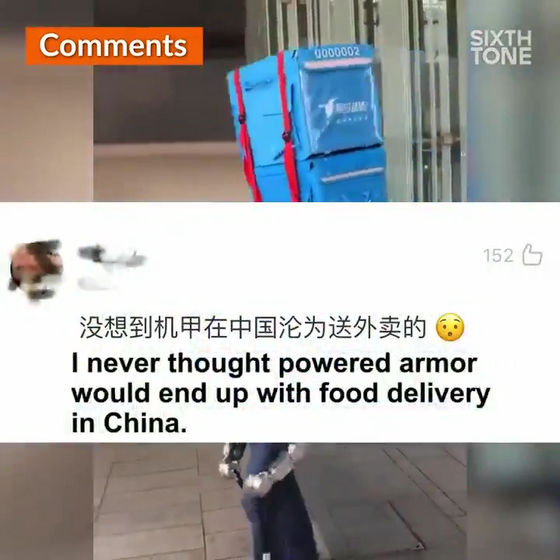 'It looks very tired to walk like this.'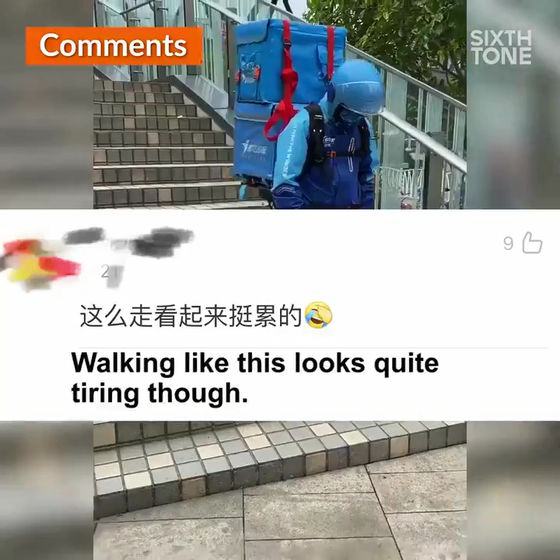 Comments such as 'Why not use this technology to make Iron Man to save the world?'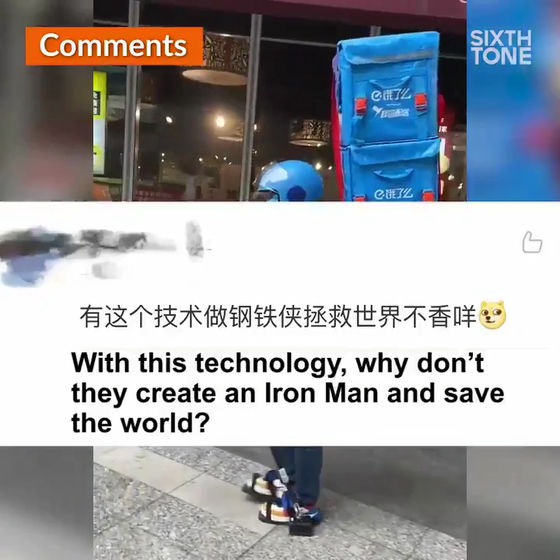 In addition, Six Tone's tweet was flooded with comments from Death Stranding fans, one Twitter user said, 'Kojima had predicted this kind of lie for years! Nobody was ready for that, 'tweeted.

Kojima predicted this shit years ago! Y'all wasn't ready pic.twitter.com/IPw28Pvjlg

— Jaydub (@ JayDubcity16) May 2, 2020