'How does the new coronavirus affect car design?' Jaguar chief designer says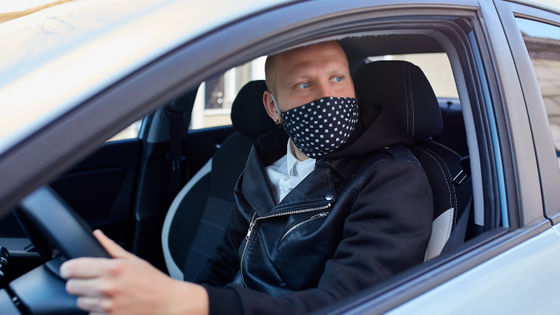 It has been pointed out that the violence of the new coronavirus has a great influence on the
way
people
work
and
live
, and that humankind will have to reform various things from
the design
of
hospitals
to the
industrial structure in the
future. Meanwhile, British luxury car maker
Jaguar
designer Julian Thomson responded to an interview with tech news site Ars Technica to talk about how the new coronavirus affects car design.
What does COVID-19 mean for car design? We ask Jaguar's Julian Thomson | Ars Technica
https://arstechnica.com/cars/2020/04/what-does-covid-19-mean-for-car-design-we-ask-jaguars-julian-thomson/
Mr. Thomson, who has been designing the first
Elise of
British car maker Lotus and the first
Range Rover Evoque
of car maker Land Rover specializing in luxury four-wheel drive vehicles, is Jaguar's famous design manager in 2019. A person who has been succeeded by Mr.
Ian
Callum. Thomson, who will lead a Jaguar design team of 300, set up a state-of-the-art design studio in Gaydon, central England.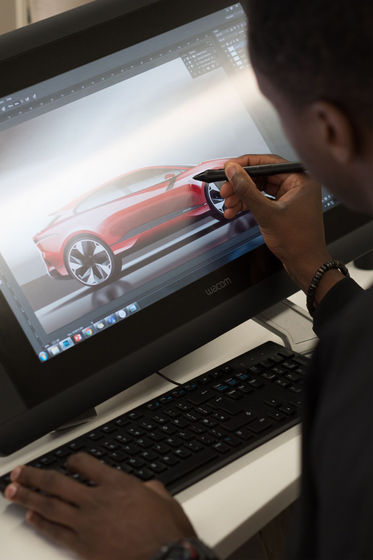 by Jaguar

Thomson said of the team's design work: 'Hundreds of people are involved, but they need to look like a vision. That's why close communication within the team is essential. It's hard to do because you're forced to work apart, but it's generally well done. '

What Thomson finds most inconvenient is that designers cannot see a full-scale design model made by cutting clay with mechanical control. Mr. Thomson said, 'The advantage of working from home is that you can see the design ideas created in 3D and animation at home. However, designing with clay models, which is part of the important process of polishing the design I can't do that now, and I feel that is the bottleneck for the whole thing. "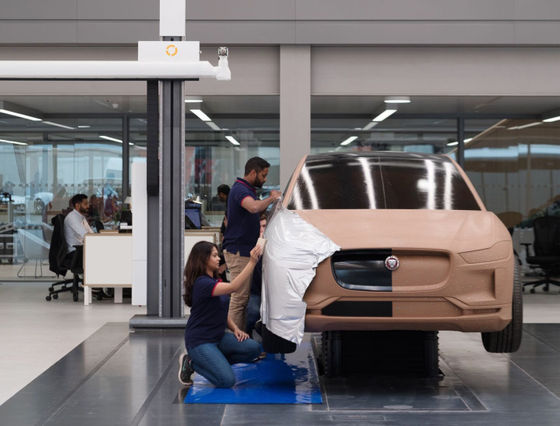 by Jaguar

Regarding car design in this situation, Thomson said, 'I really miss it because it's so important to discuss and interact with colleagues about design.'

Also, when asked by Ars Technica, 'How will the new coronavirus change the design of the car?' Mr. Thomson said, 'The point is how the new coronavirus changes people's ideas. Yesterday, at home TV When I was watching, there was a scene where two characters got on a train and passed through the car while squeezing between people.What about people like this scene and getting on public transportation such as buses? Thinking about it, everything is about to change, such as the balance between work and life and family moments. "

One of the specific changes Mr. Thomson has made is the "spread of electric vehicles". "The effects of the new coronavirus will make people more serious about their health than ever before. They suddenly realized that the roads were quieter and the air was cleaner. Along with this, people are starting to think about the health implications of cars, and I think the automotive industry will focus on electric vehicles in the future. "

Previous studies have shown that the effects of the new coronavirus 'reduce air pollution' and that 'air pollution increases the risk of death from new coronavirus infections.'

Experts say that air pollution in China is drastically reduced, due to the impact of the closure of the new coronavirus-GIGAZINE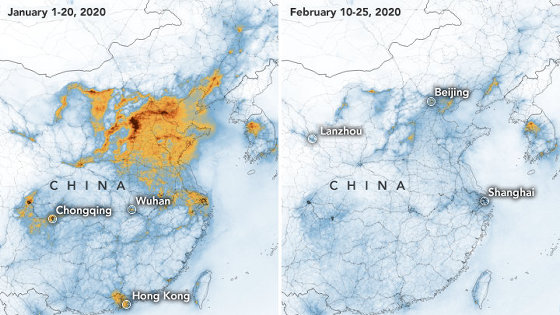 Research results that air pollution increases the death risk of new coronavirus infection-GIGAZINE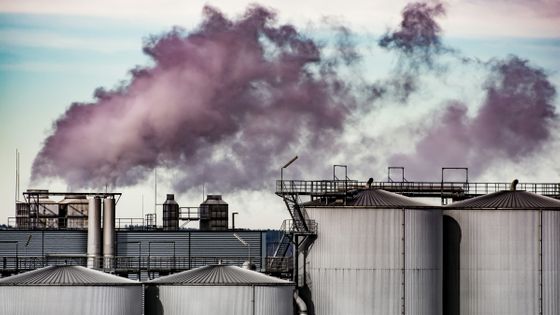 And another change is the price of cars. "I think the new coronavirus will have a major impact on people's purchasing power. I'm confident that people will be willing to spend tens of thousands of dollars on new cars in the future." On the other hand, it's possible that you might suddenly go mad and buy luxury cars, for example, when the flagship store of luxury brand Hermès in Guangzhou, China, reopened in mid-April 2020. Generated 2.7 million dollars a day (about 289,330,000 yen). '

In addition, an Ars Technica article said that a reader who has worked for a manufacturer of OEMs of general motors for nearly 10 years has said, `` Since sketching and PC design ( CAD ) work can be done by one person, it has a great impact. However, I think this is an obstacle because 3D CAD personnel and clay model architects usually have to meet and collaborate on a regular basis. It doesn't seem to have a direct impact on taste, but as people avoid public transport, the demand for private cars and ride sharing will grow, with cars using germicidal materials. It may be necessary to take measures against infectious diseases. '