OSS video conferencing service 'Jitsi Meet' will support end-to-end encryption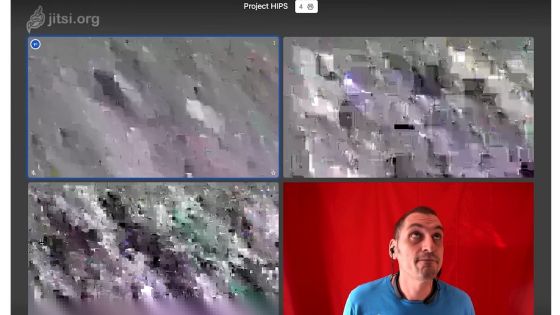 Free & install unnecessary and video chat is open source video conferencing services 'that can be
Jitsi Meet
to operate a' '
Jitsi
' is, says the communication end-to-end encryption in Jitsi Meet and is being tested in a blog.
This is what end-to-end encryption should look like!-Jitsi
https://jitsi.org/blog/e2ee/
WebRTC
that mediates a server called
SFU
is used for communication assuming a large number of people such as video conference, and Jitsi Meet implements SFU as Jitsi Videobridge (JVB). Communication is encrypted on the network, but it is necessary to decrypt the communication relayed by JVB once, there is a risk of intercepting communication if JVB is allowed access, and there is a problem in WebRTC encryption by SFU It was a point.

End-to-end encryption (E2EE)
solves this problem. WebRTC E2EE can be implemented simply by adding the encryption function to the existing application. It can be used by enabling the function '
Insertable Streams
' under development in the Chromium engine, which makes it possible to process the data exchanged with WebRTC with a browser, and it will be possible to pass JVB encrypted communication as it is thing.



A movie that actually tested E2EE with Jitsi Meet has also been released.


PoC: end-to-end encryption in Jitsi Meet (Work in Progress)-YouTube
On the screen, you can see three people talking happily. These three people each have a key to encrypt the communication, so they can call normally ...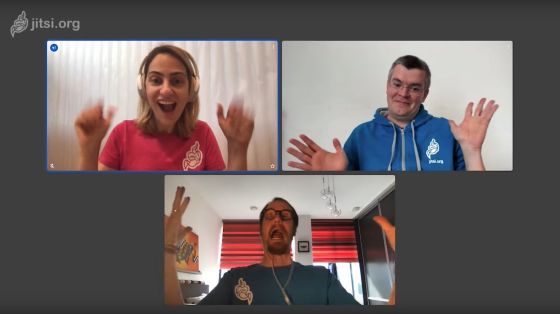 If the person in the lower right who does not hold the key participates, the encrypted communication can not be decrypted, so the other 3 people's video is noisy and you can not talk.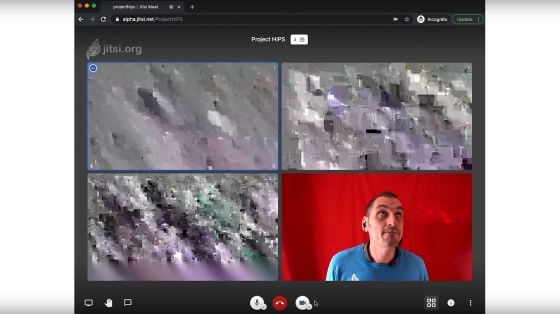 When the person in the lower right holds the key, they can talk to the other three.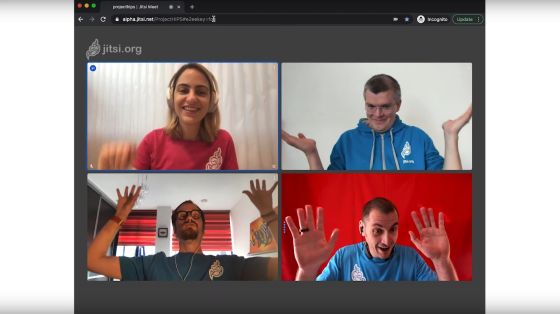 'End-to-end encryption is in progress to secure your Jitsi Meet communications. Stay tuned!' Commented Jitsi.