Target of 'Emergency Situation Declaration' spreads all over Japan due to the spread of new coronavirus infection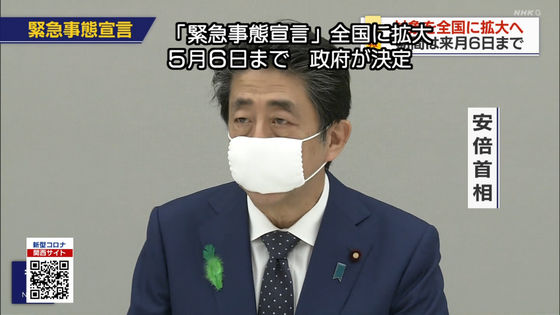 The 'Emergency Declaration' based on the amendment of the Act on Special Measures against Countermeasures against New Influenza, etc.
has been expanded from the 7 prefectures announced on April 7, 2020 (Tuesday) to all over Japan. The declaration remains effective until May 6, 2020 (Wednesday).
According to Prime Minister Abe, in addition to the seven prefectures that were previously declared, Hokkaido, Aichi Prefecture, Gifu Prefecture, Ibaraki Prefecture, Ishikawa Prefecture, and Kyoto Prefecture showed the same prevalence as the above-mentioned seven prefectures, and from the urban areas. Since it is thought that clusters are occurring in various places due to the movement of people, we decided to expand the target nationwide for the purpose of controlling the number of infected people in each region and the movement control according to GW. .
Please refer to the following articles for the contents of 'Emergency Declaration'.
Prime Minister Abe announces `` emergency declaration '', to prevent new coronavirus infection spread-GIGAZINE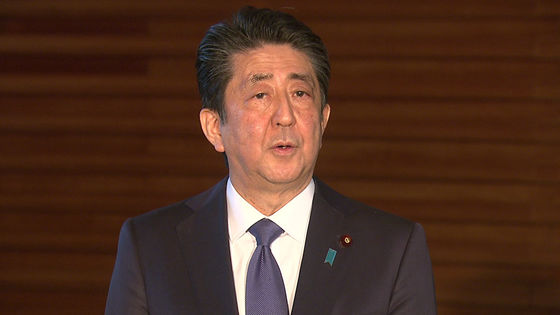 Also, in line with this, it is said that we will proceed with a study to uniformly provide 100,000 yen to all people. Originally, the idea was to provide 300,000 yen to households whose incomes would decrease, but Natsuo Yamaguchi, a representative of the Komeito, proposed that 'a uniform benefit of 100,000 yen in cash could be realized without income restrictions,' and Abe The Prime Minister accepted this.

Prime Minister 100,000 yen Informs uniform benefits without establishing income limit | Report to President Kimiaki and Yamaguchi | NHK News
https://www3.nhk.or.jp/news/html/20200416/k10012391201000.html

Regarding the 100,000 yen benefit, Mr. Fumio Kishida, Chairman of the LDP, said, 'The LDP has decided that the 100,000 yen uniform benefit that the LDP has appealed from the beginning will be implemented ahead of time.'

In order to spread the declaration of emergency throughout the country and to give further cooperation to everyone in Japan, in order to reward the cooperation firmly and to protect the lives of everyone, the LDP has appealed 100,000 yen evenly from the beginning. The Prime Minister has decided to implement it ahead of schedule. After that, I will do my best with speed and effort. https://t.co/67sGjYVnA9

— Fumio Kishida (@ kishida230) April 16, 2020
in Note, Posted by logc_nt