I tried comparing calpis water with rich and gentle sweetness based on soy milk `` GREEN CALPIS '' and calpis water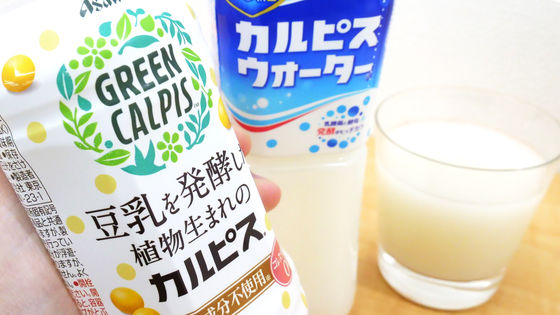 Calpis ' GREEN CALPIS ' made with soy milk instead of milk has appeared on April 7, 2020 (Tuesday). It is said that cholesterol is zero and calorie is moderately finished, so I compared it with
Calpis water
to see how it tastes different.
New "Calpis" and "GREEN CALPIS" PET 300ml, a plant born from fermented soymilk, will be released on Tuesday, April 7, 2020! | Asahi drink
https://www.asahiinryo.co.jp/company/newsrelease/2020/pick_0120.html
'GREEN CALPIS' is calpis based on fermented soy milk.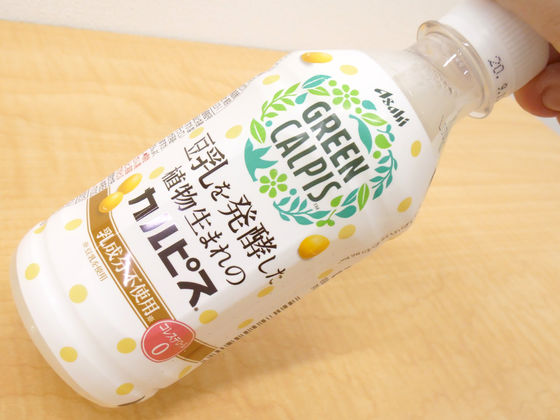 No milk ingredients and no cholesterol.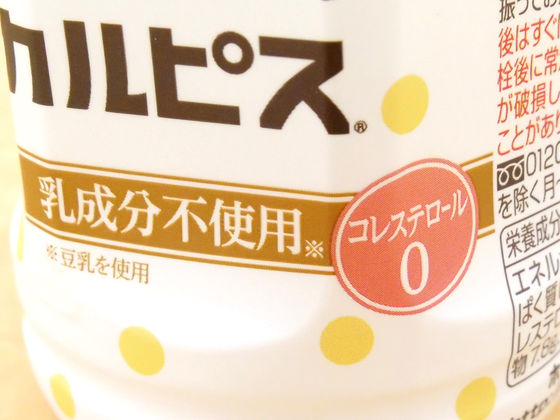 It has a capacity of 300ml and is about twice as tall as a transportation IC card.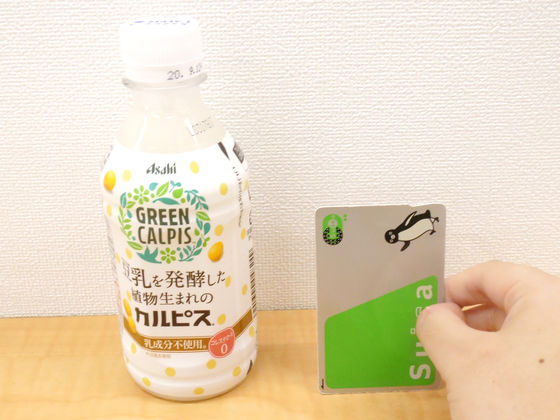 Comparing GREEN CALPIS (left) and Calpis Water (right) ...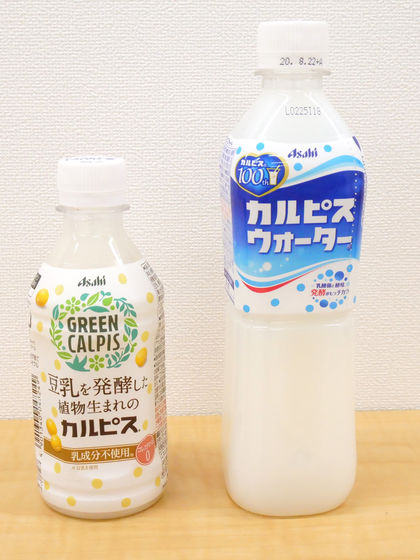 GREEN CALPIS (left) is mainly made from prepared soy milk and fermented soy milk, whereas Calpis Water (right) is quite different in raw materials such as skim milk powder and lactic acid beverages. There were also common ingredients such as sugars and soy polysaccharides.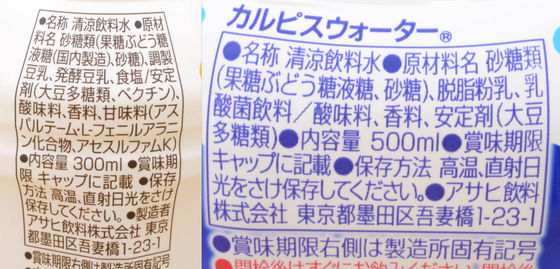 The calorie per 100ml is 33kcal for GREEN CALPIS (left) and 45kcal for calpis water (right), which is more modest for GREEN CALPIS. In addition, lipid and salt equivalents were higher in GREEN CALPIS, and proteins and carbohydrates were higher in Calpis water.




Pour it into a cup ...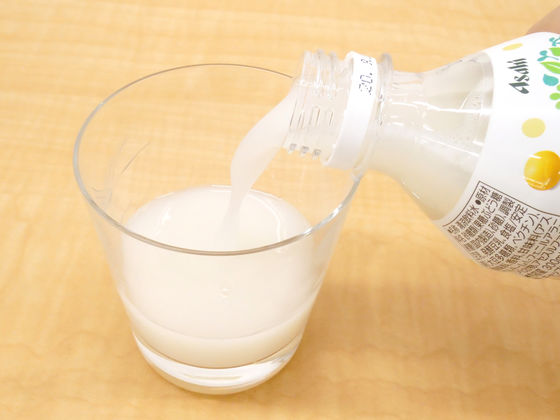 There is also a difference in the color of the drinks, GREEN CALPIS (left) is a little creamy white, and Calpis water (right) is bright white.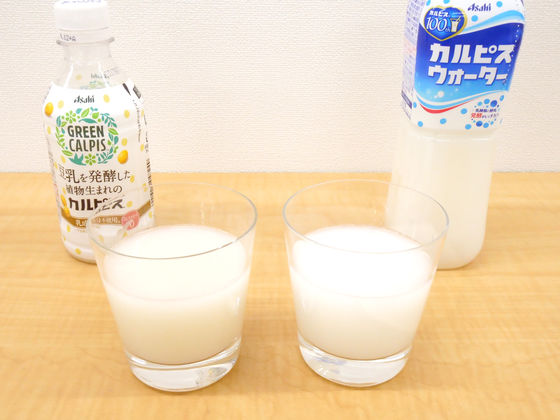 When you drink GREEN CALPIS, you will feel the sweetness and scent of soy milk in the sourness and sweetness coming from the fermentation. Perhaps because it contains soy milk, it has a little thick taste and a rich flavor. It was like a slightly darker calpis, and while keeping calories down, it was able to fully enjoy the taste of Calpis.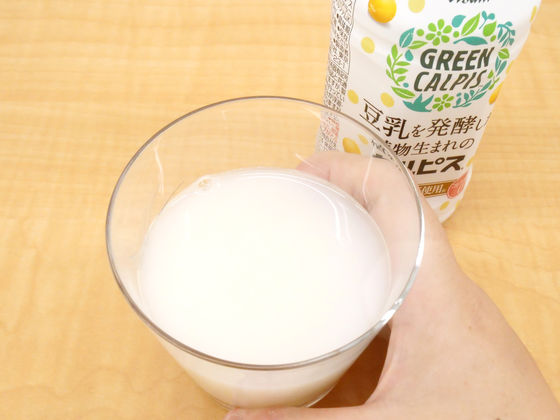 Calpis water has a refreshing mouthfeel with a refreshing sweetness and acidity of fermented milk. When I drank Calpis water after drinking GREEN CALPIS, GREEN CALPIS had a darker taste, as the calpis water felt somewhat light.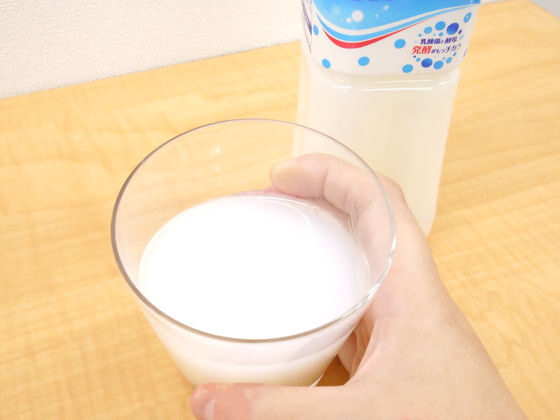 'GREEN CALPIS' can be purchased at convenience stores and supermarkets nationwide, and the price is 138 yen excluding tax. At the time of article creation at Amazon.co.jp, a set of 24 was available for purchase at 2957 yen including tax.

Amazon | Asahi drink 'GREEN CALPIS' 300ml × 24 bottles | Calpis |