Amazon to suspend delivery service competing with other companies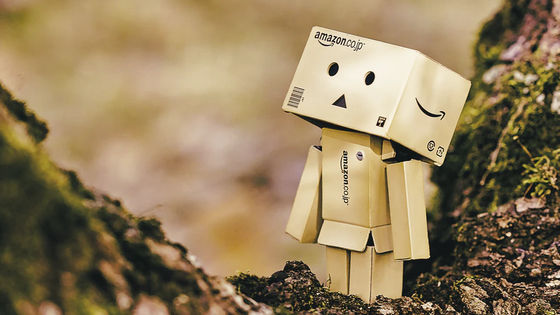 It has been reported that Amazon will suspend its own shipping service 'Amazon Shipping (Amazon Shipping)' provided in some cities in the United States from June 2020.

Amazon to Suspend Delivery Service That Competes With UPS, FedEx-WSJ

https://www.wsj.com/articles/amazon-to-suspend-delivery-service-that-competes-with-ups-fedex-11586296112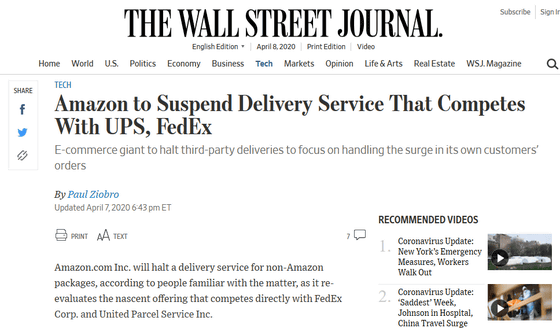 Amazon to suspend delivery service competing with UPS, FedEx-Reuters

https://www.reuters.com/article/us-amazon-com-delivery/amazon-to-suspend-delivery-service-competing-with-ups-fedex-wsj-idUSKBN21P3EB
Amazon has started a pilot version of its own shipping service "Amazon Shipping" in 2018. As of 2020, serving Los Angeles, New York and Chicago. The feature is that it is cheaper than delivery companies such as UPS and FedEx, and according to CNBC, it was an exceptional setting of half the price of UPS as of November 2018.
Amazon offering 50 percent cheaper shipping than UPS to some sellers
https://www.cnbc.com/2018/11/09/amazon-offering-50-percent-cheaper-shipping-than-ups-to-some-sellers.html
This kind of Amazon movement has been seen as the first step in charge of distribution in-house without relying on a third-party delivery company.
As new coronavirus infections (COVID-19) become rampant around the world in 2020, demand for online shopping will increase due to restrictions on going out. In mid-March, Amazon decided to recruit 100,000 people to meet demand and hire those who lost their jobs.
Amazon to recruit 100,000 new jobs across the US Growing demand for online shopping | NHK News
https://www3.nhk.or.jp/news/html/20200317/k10012335771000.html
However, it seems that the shortage of human resources did not go away, and the service of Amazon Shipping competing with UPS and FedEx was decided to stop after June 2020.
Amazon is reviewing the delivery schedule as part of the measures against the new coronavirus, and even with Amazon Prime, a paid member service, the scheduled delivery date has been extended by one month.
Due to the new coronavirus, the scheduled delivery date at Amazon prime is one month ahead-gigazine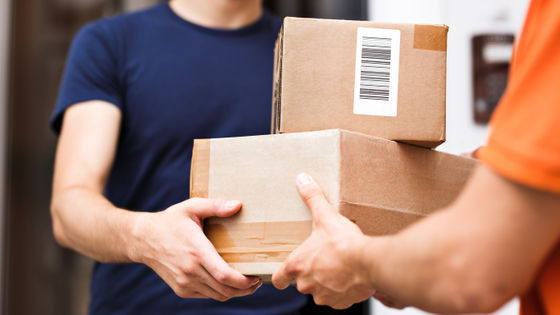 in Note, Posted by logc_nt