I tried to enjoy the casual slow life with animals that can do anything such as fashion & interior & urban design, fishing and buying and selling cubs at 'Collecting Animal Forest'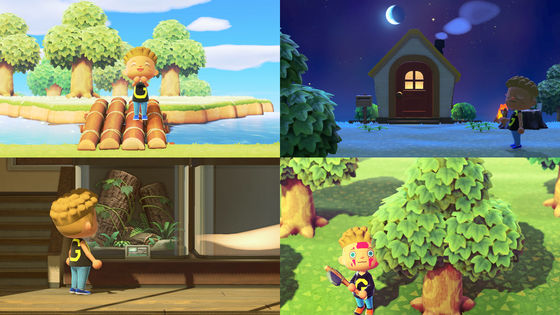 The latest work of Nintendo's popular
Animal Crossing series
, '
Azumare Animal Crossing,
' was released on March 20, 2020 (Friday). As usual, you can enjoy cute slow life with cute animals, but if you think that you have been immersed in developing uninhabited islands by powering up from the past work, you can focus on creating clothes like a fashion designer, On the day, I started to concentrate on the interior of my house ... so I decided to enjoy the free slow life as I was free to play.
Collectable Animal Forest | Nintendo Switch | Nintendo
https://www.nintendo.co.jp/switch/acbaa/index.html
◆ To uninhabited island!
This time, `` Azumare Animal Crossing '' is a game in which the player lives on an uninhabited island by participating in an uninhabited island emigration program called `` uninhabited island emigration package '' started by the familiar character `` Tanukichi '' Start.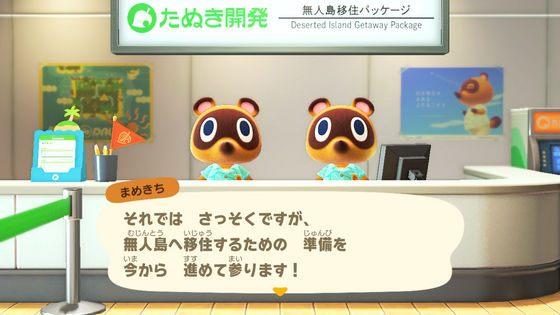 After setting your name and birthday, change your gender. You can change your gender later.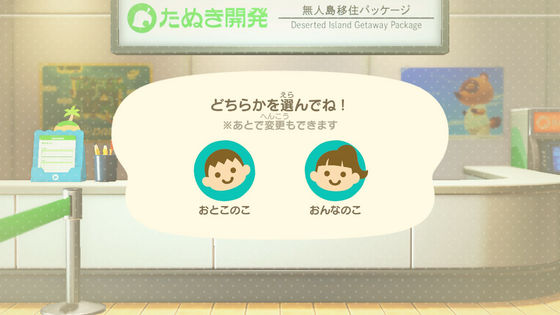 Character creation is like this. You can change skin color, hairstyle, eyes, nose, mouth and cheek.




When you're satisfied with your favorite look, press 'OK!' And start living on an uninhabited island.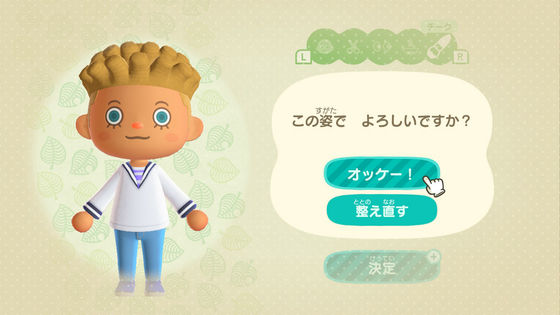 The emigrated uninhabited island is characterized by being able to enjoy seasonal changes in an environment where the four seasons flow. Players can choose uninhabited island of favorite terrain from several options.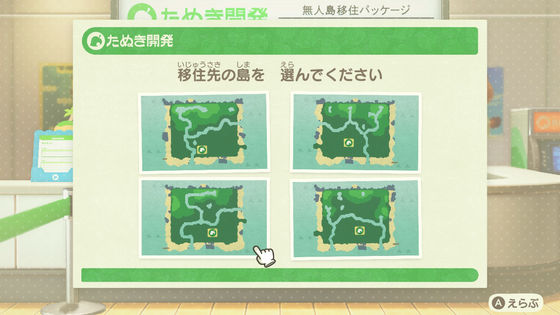 Uninhabited terrain appears to be randomly generated, of 7 hours
Risemara
that was
@ R1OTXD
According to Mr., kind of map seems to 98 types. If you are lucky, you may encounter a pond in the form of hearts, stars, flowers, and ribbons.
Collectable Animal Crossing Map The latest information at the moment! There are 98 types of maps! Star pond, flower pond, ribbon pond are better than Heart pond which is said to be rare ...! ? I'm sorry that the images are not well organized and hard to see. Good Atsmori Life! #Atsushi Animal Crossing # Atsushi Forest # Map # Latest Information # Rare # Topography # List pic.twitter.com/wTTztFyzuH

— Oops! * Koishomu (@ R1OTXD) March 20, 2020


After completing the various procedures, the charter flight of the uninhabited island migration package developed by Tanuki is ready for boarding, and we immediately depart to the uninhabited island.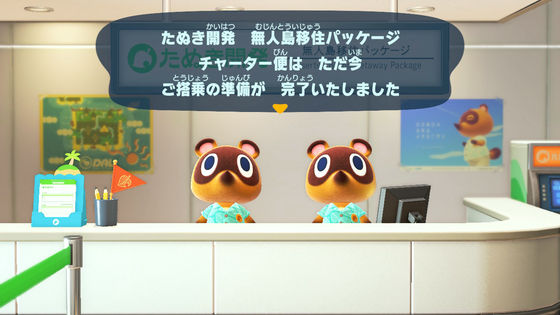 Fly alone on a Hune and charter flight ...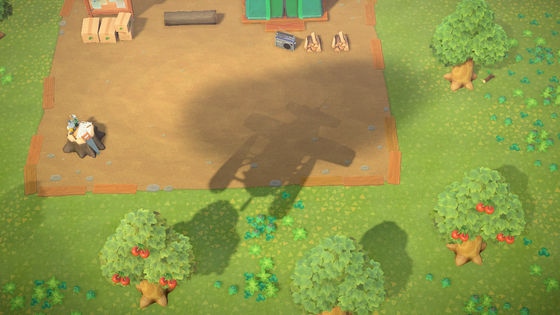 Finally arrived on a deserted island.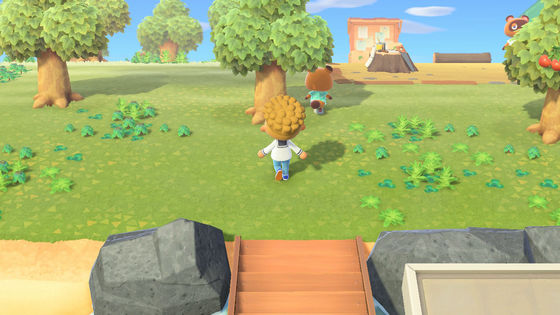 Listen to the story of Tanukichi, president of Tanuki Development, along with the two animals that participated in the uninhabited island migration package with the players. Players can create their own home on a deserted island where they have emigrated, or place furniture and items freely outside the home, creating their own island. However, at first we started with a simple life in a tent that was given by 'Mamekichi' and 'Tsubukichi'.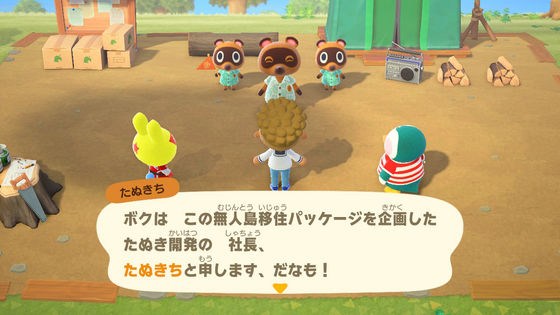 The player can open their belongings with the X button, so select a tent from here and press 'Set up here' ...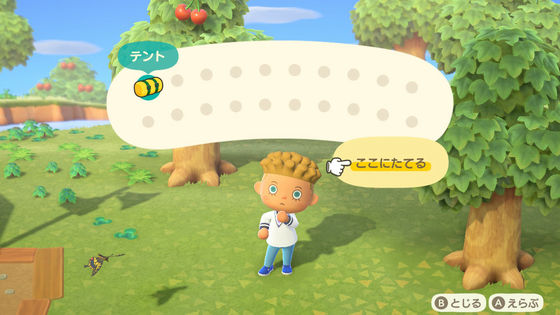 Life base of uninhabited island is completed! In addition, a post is placed in front of the tent, and you will receive a letter from the animal or 'Haha' periodically.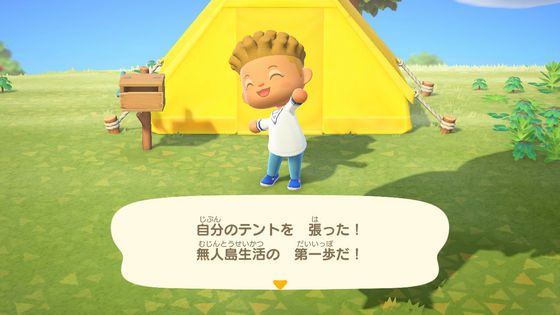 Since the emigration destination is a former uninhabited island, there are no indigenous people, and the two animals who participated in the same uninhabited island emigration package as the players and the members of the raccoon development are the first residents. The first two neighbors seem to be randomly selected, this time with 'Mirako', which has a distinctive ending of 'Moon' ...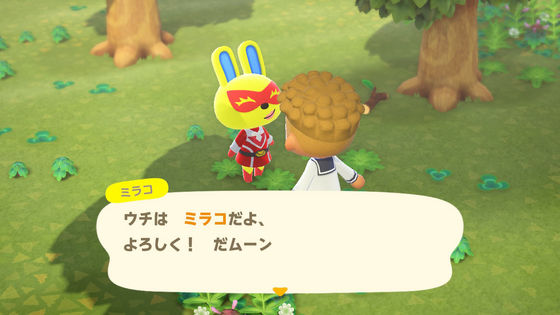 While wearing a border T-shirt, the endings were 'Kuru Kuru' and 'Norimaki'.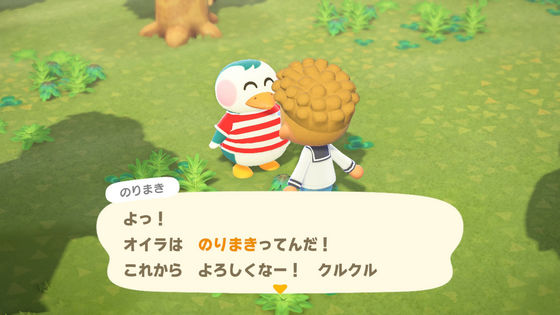 Players can decide the living base of animals that will be friends on the island life.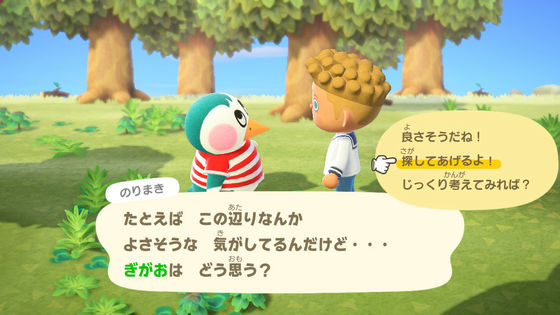 They will praise you for helping to position the tent. I'm glad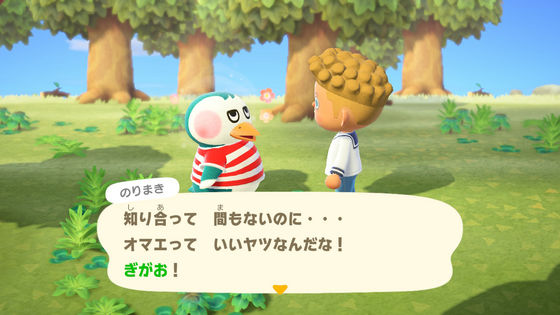 Once the residents' tents have been located, everyone who will start living on an uninhabited island will have a campfire.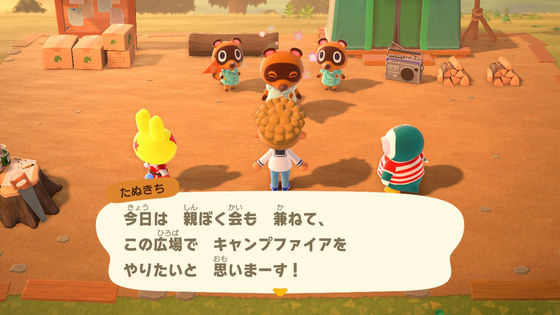 As other animals are rushed to clear the square, only the players can be forced to collect items in a raccoon.



To pick up things, press the Y button. In this way, simple operation explanations are performed at the same time while preparing for recreation.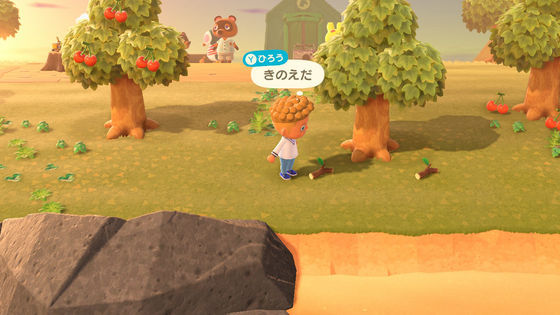 When the campfire is successfully held, the last step is to name the island as a whole. If you create multiple accounts on one Nintendo Switch and play `` Gathered Animal Crossing '', the island name named by the person who played first will be the common name for all accounts, so family members If you share and play one Nintendo Switch, everyone needs to hold an island name conference.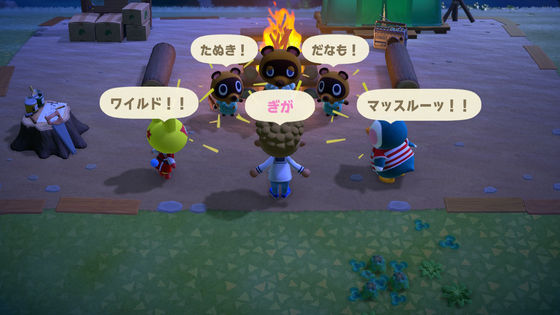 By the way, 'island' can be called from 'shima', 'jima' or 'to'.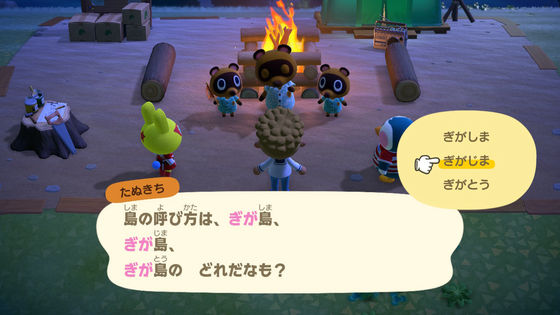 Once you name it, the first day of island life is over. Then go back to your tent ...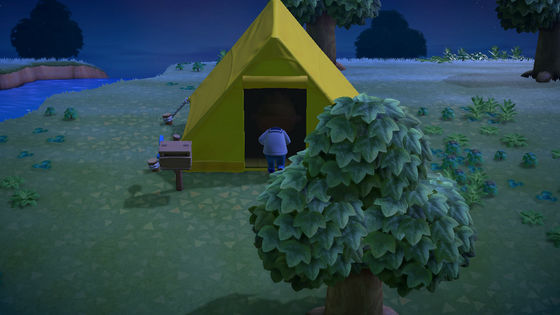 It is OK if you lie down on the camp bed provided by Tanuki Development.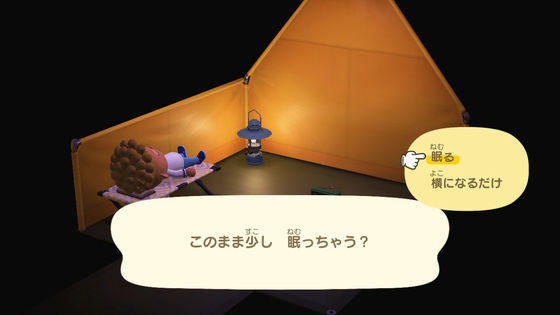 When I thought I slept, suddenly 'Taketake' appeared. From here, you are told that you can enjoy uninhabited island life in the same flow of time as in the real world.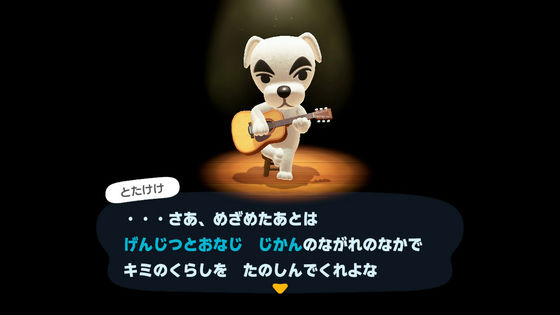 When I wake up with a raccoon voice ...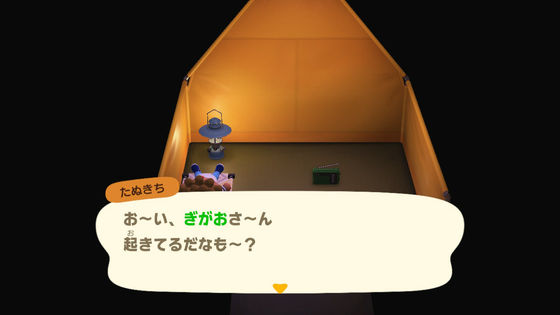 You can get a raccoon-developed smartphone that was developed for an uninhabited island migration package.



Using this smartphone, players can take pictures, design their own clothes and face paint, check the picture book of creatures caught on the uninhabited island, open the map, call for help if you get lost Is possible.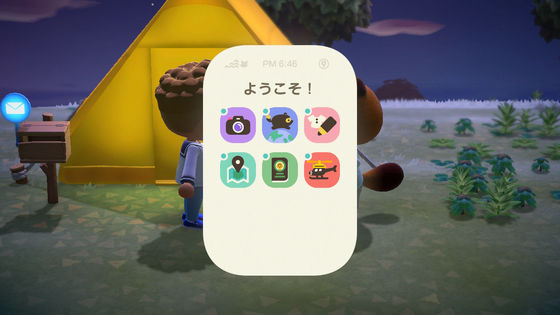 Suddenly, you will be charged for participating in the uninhabited island migration package. The cost is 49,800 bells. As you can see in the upper right of the screen, there is no bell, the player has participated in the uninhabited island migration package without a sentence, so there is no way to pay the high bill of the raccoon, and it will be the edge of despair from the beginning of the game. On the other hand, the raccoon smiles happily because she has gained money.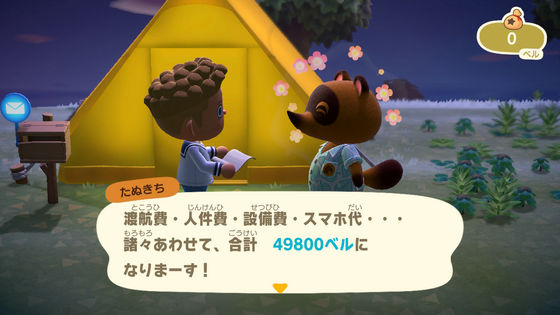 If you tell them honestly that you do not have money, you can pay in miles instead of in the game currency 'bell'. We seemed to be unable to escape payment. Miles are points that accumulate as you live on an uninhabited island, and can be exchanged not only for immigration costs, but also for items that are useful for living.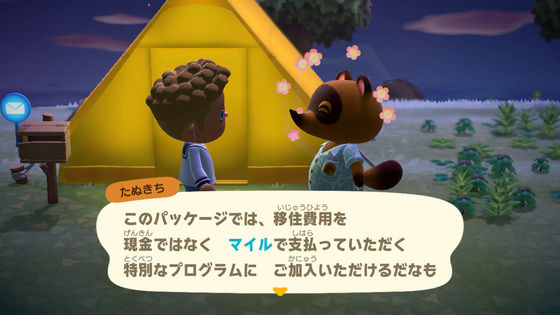 And immigration contracts are forcibly paid in miles. This makes it impossible to escape from a desert island. The immediate goal is likely to be to repay this debt mile.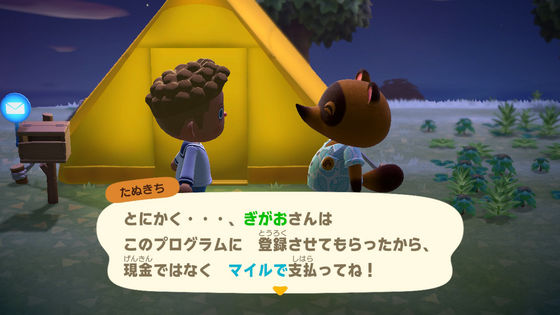 That's why life on the island starts here. Since you are free to do anything, there is basically no 'what you need to do' or 'goals', and you are free from daily restrictions and enjoy uninhabited islands.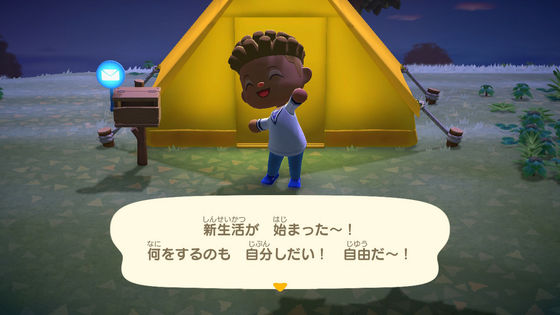 ◆ 'Tanuki Mileage' is useful when you do not know what to do
However, those who play the Animal Crossing series for the first time may not know what to do, or some people may be better off with a goal given their life. In addition, many people may be irritated by borrowing money from a raccoon. In such a case, you can use the 'Tanuki Mileage' application in the Tanuki Development smartphone that can be activated with the ZL button.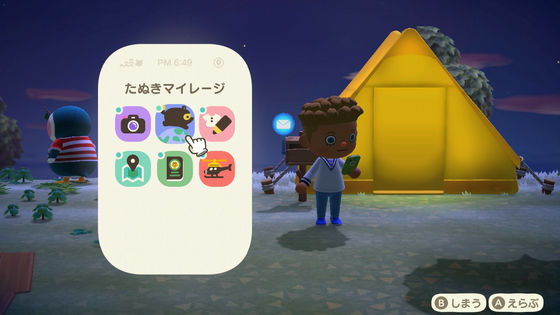 Through this app, you can earn miles according to activities on the island, and you can exchange the accumulated miles for various benefits and items. The so-called 'quests' are lined up at Tanuki Mileage ...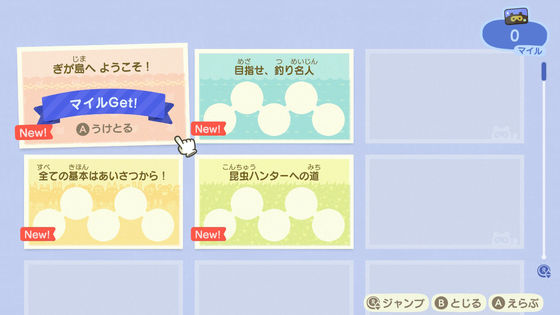 For example, in the quest 'Aim for a fishing master', you can earn miles by fishing.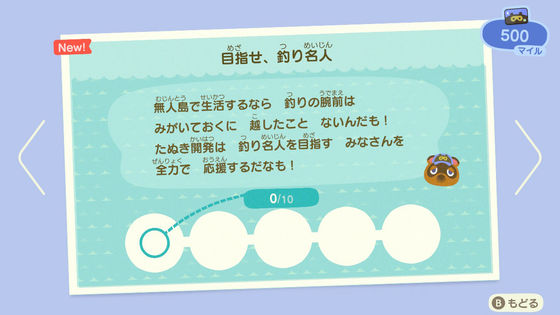 So, let's go fishing. However, because there is no essential fishing rod, we rush into a green tent.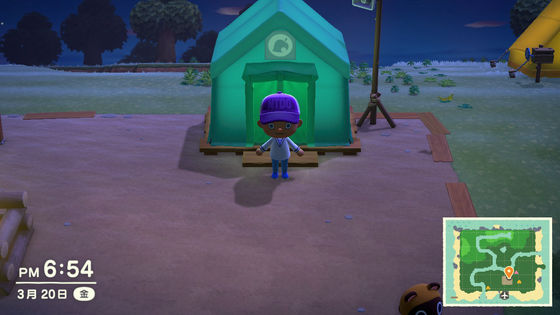 Here, Mamekichi and Tsubukichi are running a tanuki shop, where they can buy and sell items. Here you can buy 'shobo irizao', but if you are worried about purchasing a shobo thing ...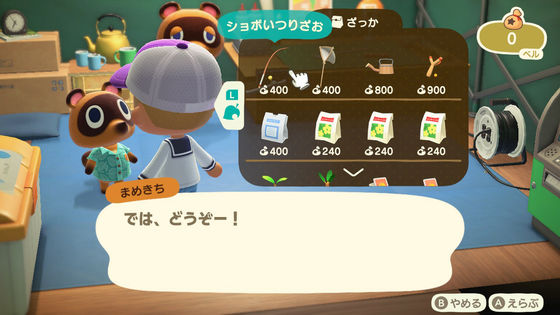 Notice that Tanukichi is holding a DIY workshop.



When you press the A button in front of the green workbench to the right of the raccoon dog ...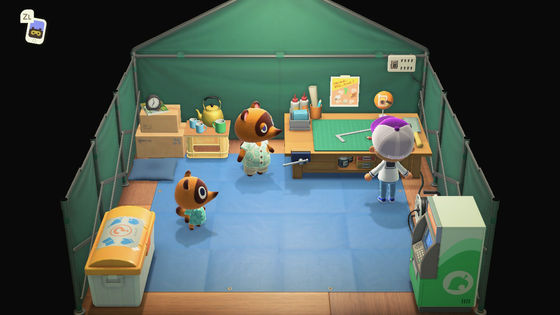 It is possible to make tools by DIY. Needless to say, when you make something with DIY, you need materials. That's why I made 'Shobo Irisao' right away.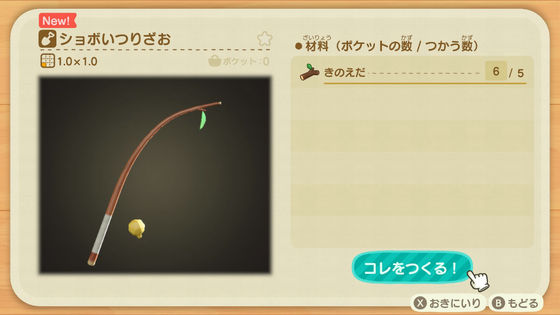 Tontenkan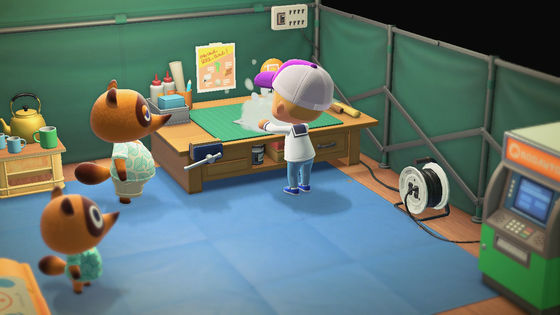 Complete! In this way, you can do what you need for daily life, DIY islands and interior decorating your own home by DIY yourself. Of course, you can also purchase items at Tanuki Shoten.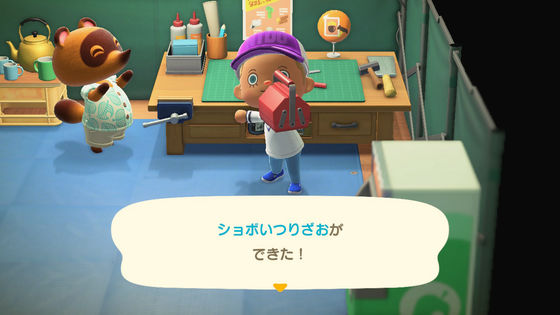 Tools can be held in your hand by selecting 'hold in hand' from your belongings or by pressing the left and right of the cross key.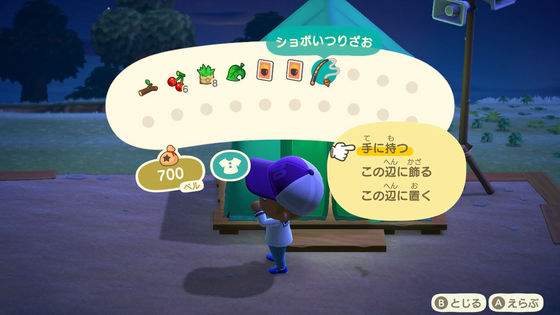 Then press the A button toward the fish shadow floating on the waterside and drop the needle. The fish shadow is in the red frame part.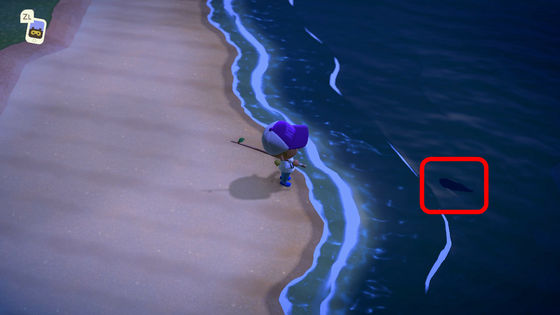 When you actually fish in the 'Gathered Animal Crossing', it will be as follows. Use the A button to drop the hook and the A button to pull up the fish on the hook.


Enjoying fishing freely at `` Collected Animal Forest '' looks like this-YouTube
Miles can be earned with raccoon mileage after fishing. If you clear the quest written on the raccoon mileage like this, you will earn a lot of Jean Jean miles.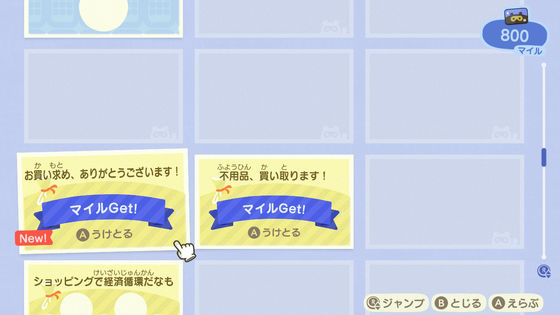 Miles can be turned into items from the 'tanuport' multimedia terminal in the green tent.



In addition, you can set daily goals by listening to requests from raccoons and animals and receiving advice from them. As you listen to your requests, new animals come to the island and more things can be done, so if you can not think of what you want to do yourself or if you want to develop the island as soon as possible, actively It's better to talk to them.

◆ Good compatibility with "camera" that cuts out one scene of the game and multiplayer
You can also use the smartphone's "camera" app to take pictures with animals using various filters.



Tanukichi & Mamekichi and Pashari commemorating the start of life on the island.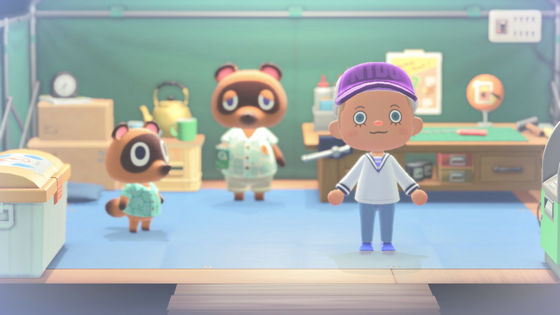 For some reason it can be a horror photo because it is out of focus. When you press the R button, the player and the animals give their eyes in the direction of the camera, so it seems that you can take a variety of photos with or without the eyes.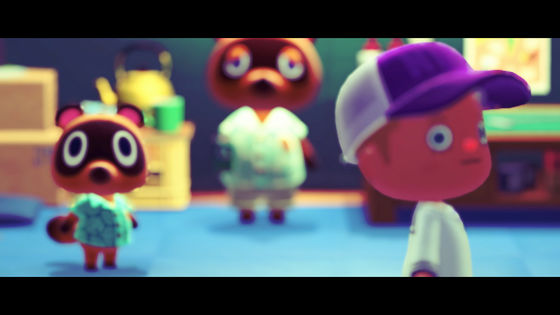 You can also go to a friend's island in the collected animal forest or invite a friend to your own island. So, on SNS such as Twitter, many commemorative photos taken in the game with friends are uploaded.

Yesterday, my wife and I saw a meteor shower. After a date in the animal forest, when I say goodbye at a train station or airport, I am very lonely. It reminds me of the feeling of going to the station after a date when I wasn't living together yet. It's a weird story even though it's actually next door lol

# Animal Crossing pic.twitter.com/zPPujjrXWe — Serika (@ mofumofumofuyu1) March 27, 2020


Alexia Christophie, who has been unable to hold a birthday party that her daughter Sofia was planning to hold with her friend by a curfew issued in the UK for the new coronavirus countermeasures, Gathering Using multiplayer in the Animal Crossing, she has successfully held a daughter's birthday party in the game. The following is a commemorative photo of the birthday party.

I could cry.My friends @Skilton , @lillieUIVR , @rubyannem , @RenderTramp , and their pals threw Sophia a 9th birthday party in #AnimalCrossingNewHorizons because she couldn't see her pals due to lockdown ???? pic.twitter.com / hEKtOtU0rk

— Alexia Christofi ???????? (@Lex_mate) March 24, 2020


The following movie is a photo of Sofia enjoying a 9-year-old birthday party held in the collected animal forest. Christophe's colleagues gave Sofia a present and played music and played hide-and-seek.

And here is when she realised what was happening ???????? pic.twitter.com/C0Ip4vaVN0

— Alexia Christofi ???????? (@Lex_mate) March 24, 2020


'My Design' where you can freely design clothes and the island itself
In addition, the smartphone app "My Design" allows you to design your own original clothes and paste the designs on the floor. In addition, since My Design is shared with users who use the same Nintendo Switch, distribution of My Design is also popular on the net.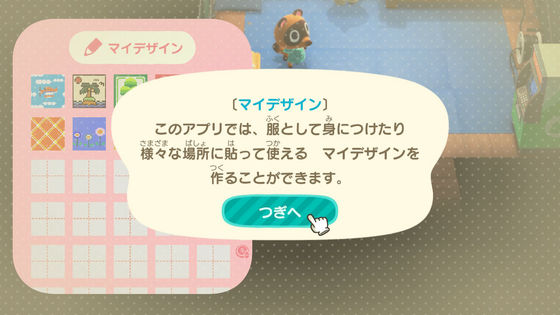 You can "wear" your own designs.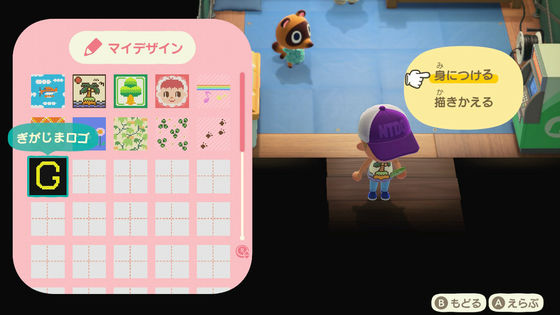 It looks like this when worn. You can easily create original clothes.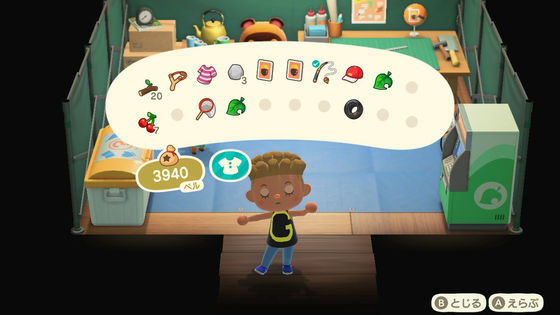 If you use My Design, you can easily make original clothes, and popular characters such as games, animations, and manga are being reproduced on Twitter.

Yuna from Final Fantasy X ...

Work now also made a Yuna of clothes of Animal Crossing a First FF10! #AnimalCrossing # filed forest # My design pic.twitter.com/OW2PlddSoJ

— Natsu (@ nuts_272) March 21, 2020


From the popular manga of the weekly Shonen Jump, ' Devil's Blade ', Shinobibu Butterfly Pillow and Kouriji Kanuri Temple.

Atsumare Animal Crossing My design demon flashing blade of Phalaenopsis Shinobu-chan and honeydew temple Mitsu璃-chan wrote # filed forest pic.twitter.com/he2ECEtv01

— Mochi (@Sakuramochi ___ 2) March 22, 2020


In addition, some fierce men have reproduced the idol costumes that appear in the idolmaster SideM .

The project to make costumes for all of SideM using My Design in Animal Crossing was completed successfully! ! ! ! !
I think I will get the image of each unit up later in Rip!
# Animal Crossing #AnimalCrossing #ACNH #NintendoSwitch Pic.Twitter.Com/34yog6nAtr

— Kurore (@kuro_kuro_re) March 22, 2020


Also, since My Design can be pasted on the floor, people who have drawn trick art on the ground ...

The collected animal forests are really fun. Look at my masterpiece using 16 sheets per design # Animal Crossing #AnimalCrossing #ACNH #NintendoSwitch Pic.Twitter.Com/0nOrjQthLm

— Sakame-gane (Utsusa) book on sale now! (@sakamegane) March 26, 2020


Some people have reproduced modern streets. At a level where you can never imagine how long it will take, you can enjoy a completely rugged urban design rather than a slow slow life.

Infrastructure fun # Animal Crossing # My Designpic.twitter.com/gbdoaIDSUo

— Kaiki (@ 000kaiki) March 25, 2020


If you make full use of this My Design to design clothes and tiles, you can enjoy a horror effect in a cute little animal forest.

Horror effects such as blood splashing, murder, rituals, etc. are in fashion in a `` collected animal forest '' with a friendly atmosphere-gigazine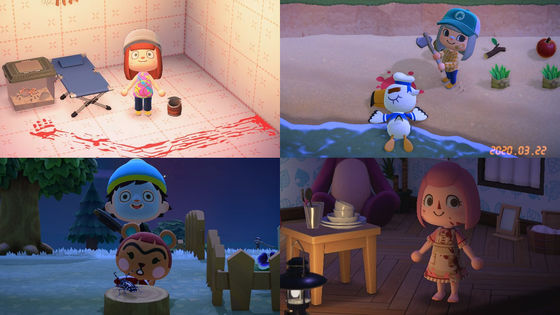 ◆ Challenge "Cub" to get rich
'Uri' comes to the island on Sunday morning and you can buy a turnip. This turnip rots after a week, but can also be sold at Tanuki shops. The turnip price changes once a day in the morning and once in the afternoon, so it is possible to sell at a higher price than when purchased and get a lot of money.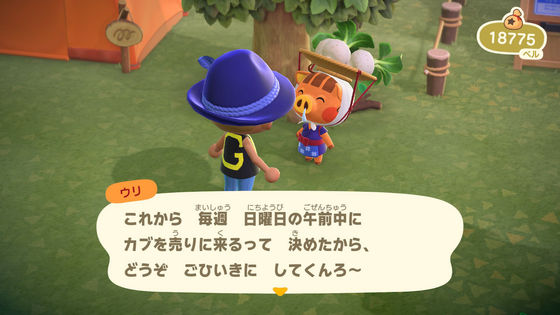 The turnip price fluctuates from day to day, with some cubs being around 90 bells and some being sold as high as 647 bells. Bells are indispensable for developing the island and building or remodeling their homes, so it's easy to dream of saying, 'Take a hit with a cub ...!'

The turnip value of the animal forest is amazing (laugh)

pic.twitter.com/F09wz22C6x — Science (I'm from a humanities) (@ kogaichi0) March 27, 2020


◆ Summary
In the gathering animal forest, you can relax and enjoy the island life by catching insects and fishing, remodel the room to your liking, develop the island itself, enjoy the craft elements as much as you want, original clothes Whether you want to be a designer and create a cub, or try to get a quick fortune with a cub, the way of playing is just like a three-way game.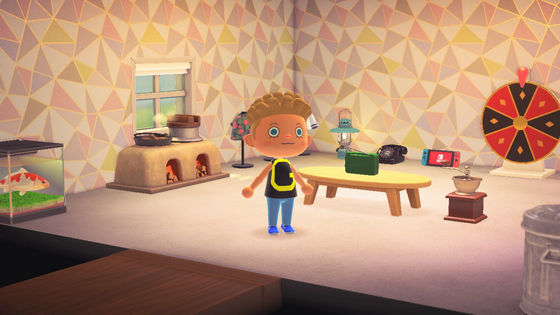 The player's contribution is indispensable for the development of the island, but if you want to "leave yourself away from the world of the world in a game!", You can ignore the debt to the raccoon and carelessly It is OK even if you enjoy your life.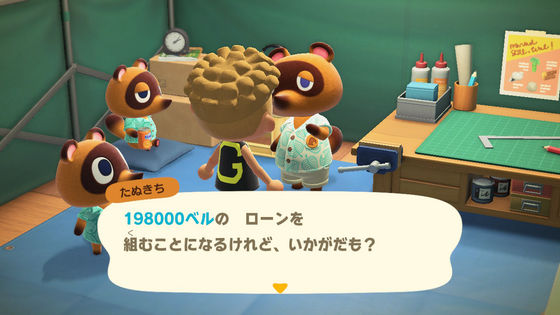 In the game, such as `` The building is completed one day later '', it is impossible to proceed with the story unless the real world time elapses, so in some cases the time of the Nintendo Switch itself is changed and the game time Some people move on. However, because you can do everything you can not do to advance the story because it is limited to what you can do in a day, you may feel nervous at first, but if you get used to playing slowly, you will get used to it The more you get into the game.

In addition, in Animal Crossing Forest, you can customize more elements to your tastes than ever before, so the tastes of players appear not only in clothes and home interiors, but also in the island itself. For this reason, it is ant to enjoy multiplayer with local friends and internet communication with friends and Nintendo Switch and boast each other's island.

In addition, 'Atsushi Animal Crossing' is sold at 5673 yen at Amazon.co.jp.

Amazon | Collecting Animal Crossing -Switch | Games