I tried exquisite 'cheese infamichiki' with the richness of melted cheese and the taste of chicken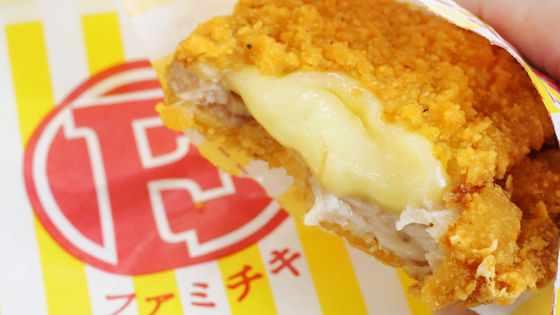 ' Cheese Infamichiki ' with cheese sandwiched between the meat and the meat of FamilyMart's fried chicken ' Famitiki ' appeared on Tuesday, March 17, 2020. The second installment of the
`` Famichiki
Dai Thanksgiving Day
'' following the `
` Famitiki Persimmon Seed (Umami)
'
'
using
persimmon seeds as a batter
is a gem that makes the rich umami of cheese addictive, so I actually bought it I ate it.
Cheese Infamichiki | Product Information | FamilyMart
https://www.family.co.jp/goods/friedfoods/0252874.html
I have arrived at FamilyMart.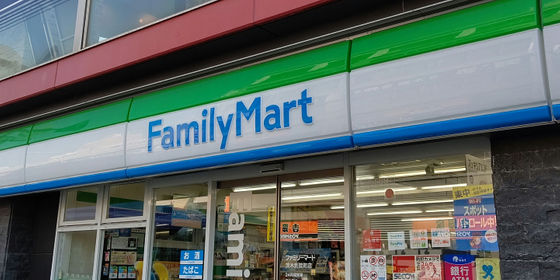 In the hot showcase at the cashier counter, I found a new 'Cheese Infamichiki'.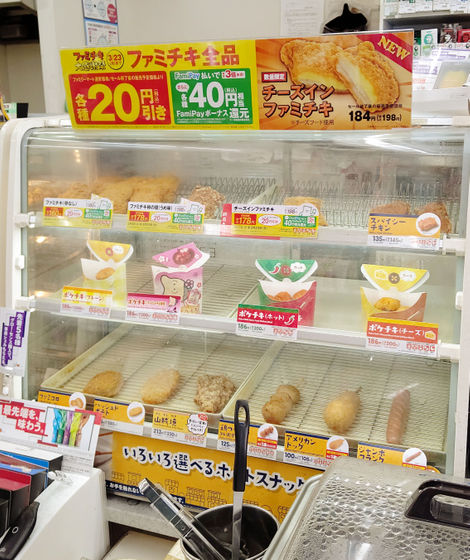 Immediately, I purchased 'Cheese Infamichiki' (198 yen including tax) and regular menu 'Famichiki' (180 yen including tax) for comparison. The packaging paper bag has the same design.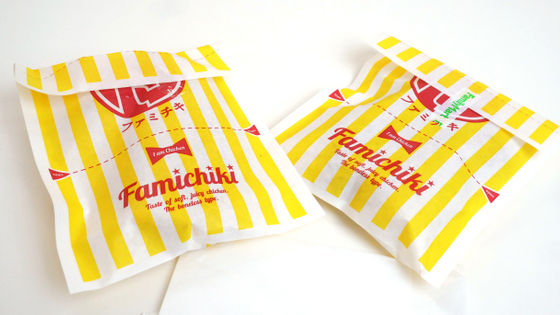 This is what I put out on the plate and compared it to a transportation IC card. 'Cheese Infamiki' (left) is almost the same size as 'Famiciki' (right), but the color of the clothes is a little lighter.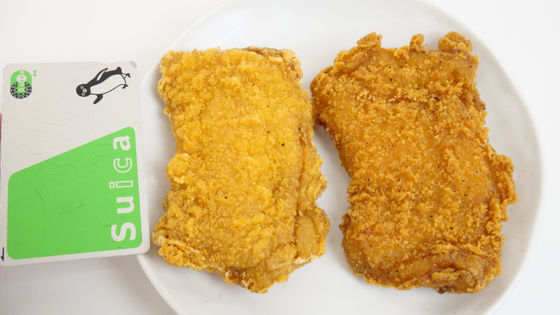 I was worried that 'the same size despite the cheese being added means that the chicken has decreased?', So when I actually weighed it, the 'cheese infamichiki' was 105g The 'Famiticki' was 95g.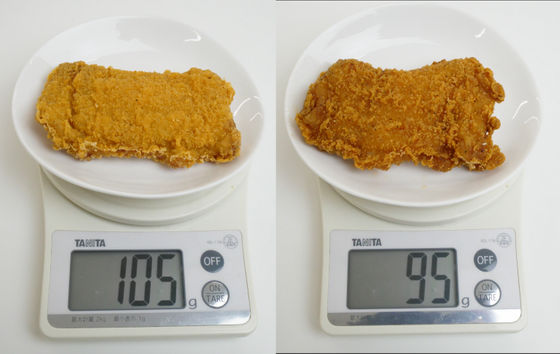 When I cut it with a kitchen knife, cheese came out from between the batter and the meat.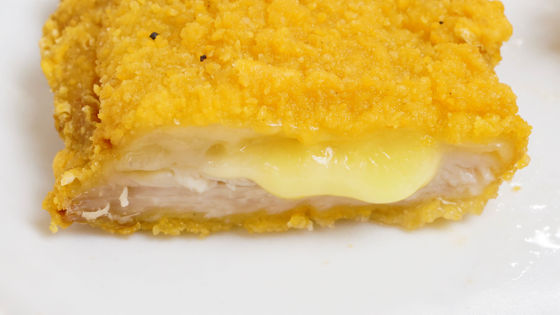 When I ate a bite, I felt the rich taste and richness of cheese. Frequently added fried cheese is often unsatisfactory or the cheese is too thick and the whole flavor is often blurred, but `` Cheese Infamichiki '' has an exquisite melted cheese presence It is possible to taste both cheese and chicken flavor.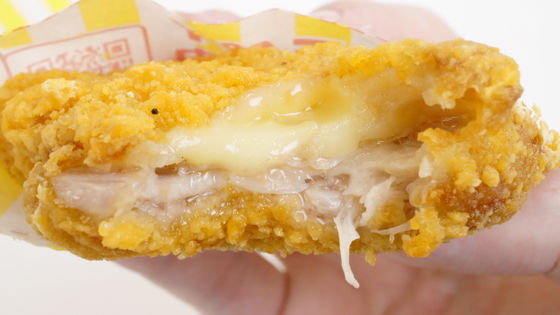 'Cheese Infamichiki' is available at FamilyMart nationwide from March 17, 2020 (Tuesday).