I tried a `` gold menchi katsu burger '' at a Komeda coffee shop that flies over a giant menchi katsu full of fresh fried crispy and juicy umami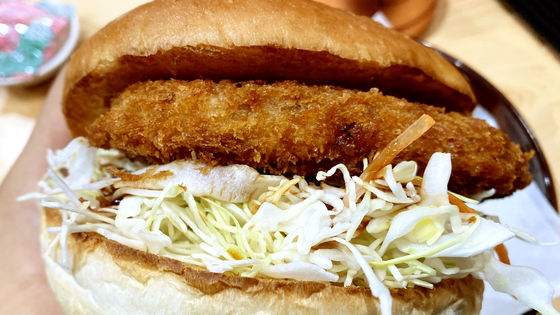 Komeda Coffee has been offering a new seasonal menu " Kin no Menka Katsu Burger" from March 11, 2020 (Wednesday). It is said that a thick and juicy cutlet made by kneading ground beef and pork at a ratio of 7: 3 is finished in a hamburger with the original sauce and shredded cabbage of Komeda's coffee shop. I was worried about what kind of Menchikatsu burger would be offered by Komeda Coffee, who
talked
about 'the real thing is bigger than the menu picture', so I actually ate it.
New Products / Campaigns | Coffee Place Komeda Coffee
http://www.komeda.co.jp/info/campaign.php
\Saku! Jwa ~! Irresistible ???? /
Starting today, the new burger `` Golden Men's Cutlet Burger '' will be on sale for a limited time ????

A thick and juicy cutlet made by mixing ground beef and pork in a golden ratio of 7: 3. Cheeks with original cabbage & tomato based sauce ????
※ Sale excludes some stores

— Komeda Coffee Shop (@KomedaOfficial) March 11, 2020


Arrived at Komeda's coffee shop.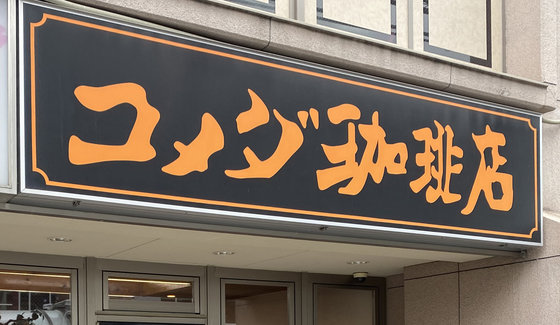 The gold menchi katsu burger was appealing with a golden flashy menu.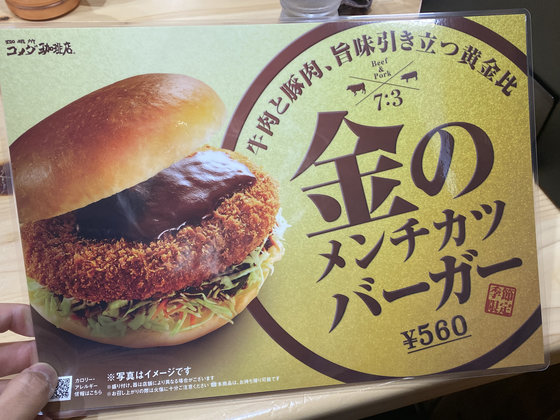 About 7 to 8 minutes after ordering, gold menchi katsu burger (560 yen including tax) has been carried. A huge menchikatsu and a heap of shredded cabbage protrude from the buns.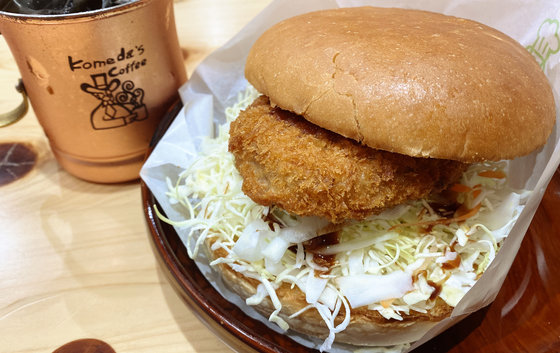 Gold Menchikatsu burger is a big size as a hamburger, like this when aligned with iPhone X with a long side of 143.6 mm.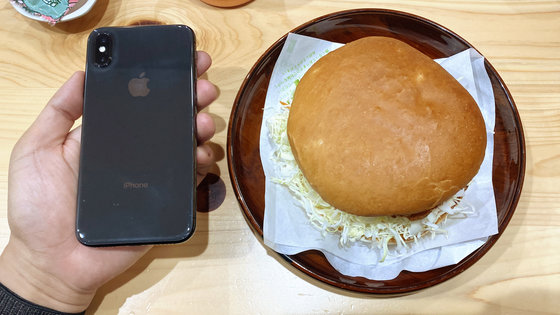 When turning over the buns, it is just that Komenda coffee shop original sauce is on the menchikatsu ...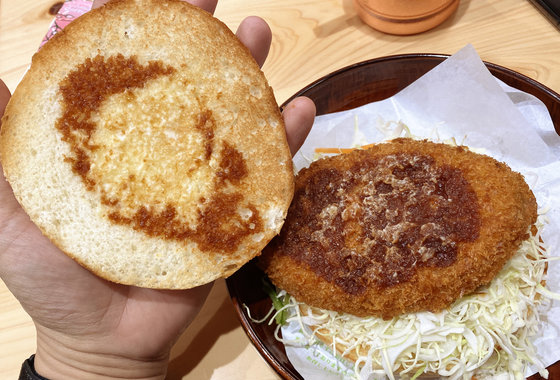 It is a very simple configuration with only sauce and shredded cabbage under the menchikatsu.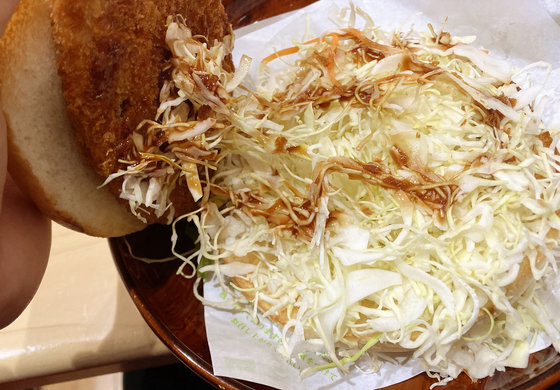 I took it in my hand to try to cover it at once, and it was big enough to be held with one hand. It is recommended that you use wrapping paper when you eat it in your hand because it is fried and slightly hot.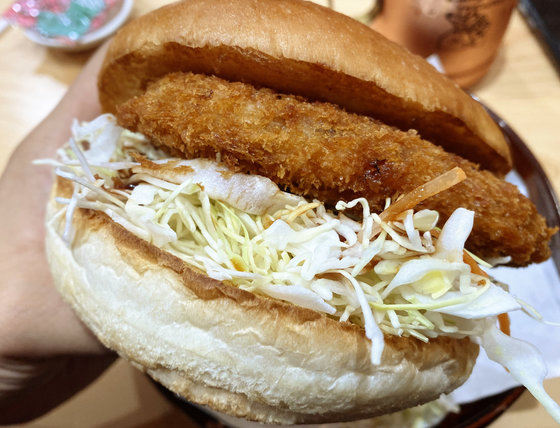 The freshly fried menchikatsu is very juicy even though the garments are crispy. The tomato-based sauce has sweetness and subtle sourness, and goes perfectly with the rich umami cutlet. The buns gently wrapping the crispy menchikatsu are crisp and fragrant outside and baked softly inside. Among them, the texture of the crisp shredded cabbage is a good accent. In addition, the volume is much larger than a typical hamburger, and it is truly a Komeda coffee shop.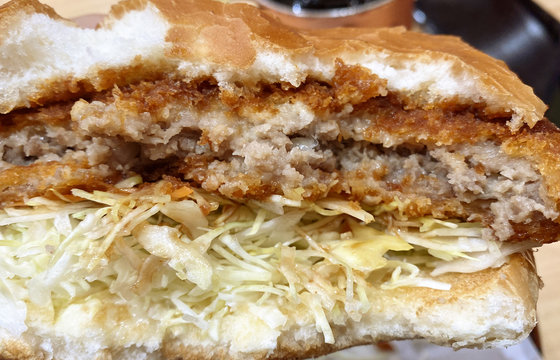 Gold Menchikatsu Burger is a nationwide Komeda coffee shop and is available for a limited time from Wednesday, March 11, 2020. However, the price varies depending on the store, and it will be from 560 yen to 590 yen including tax. Also, be aware that some stores do not handle it, so be careful.