Osaka Osho `` Roasted Tianjin fried rice, the strongest in history, '' enhances the taste of shredded pork and fried rice that are full of meat flavor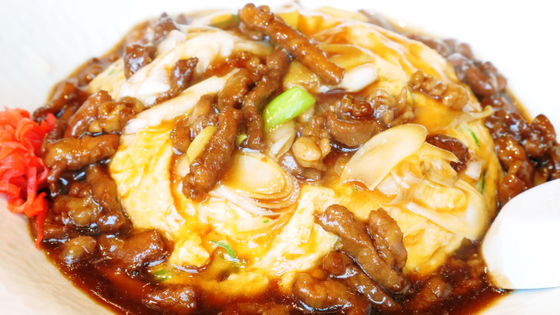 Osaka Osho has begun offering " Rousseau's Strongest Meat Silk Fried Rice " as a limited menu that concludes the 50th anniversary of its founding. It is a menu with sweet and shredded pork wrapped in Tianjin fried rice fluffy eggs wrapped in fluffy rice, so you can make large fried rice free of charge, so you have actually tasted a large serving of Russie Tianjin fried rice Was.

Finally the final! The 6th edition of the 50th anniversary menu, "The Strongest Meaty (Russian) Tianjin Fried Rice" will be available from March 9 (Mon) for a limited time! | Gyoza specialty store spirit Osaka Osho

https://www.osaka-ohsho.com/news/2020/0309.html
Arrived at Osaka Ohsho.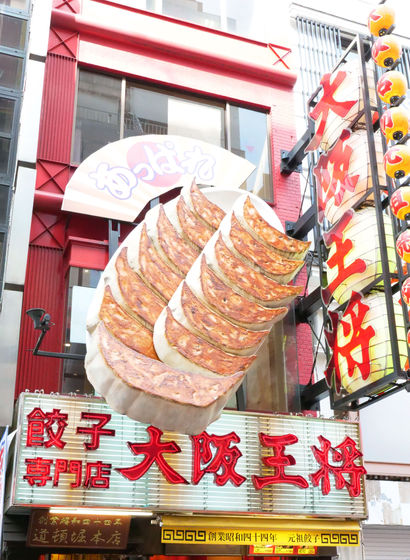 About 5 minutes after the order, 'The Strongest Loin Tianjin Fried Rice Ever' (795 yen plus tax) has been delivered. Fried rice could be made large as free, so I ordered this time with large fried rice.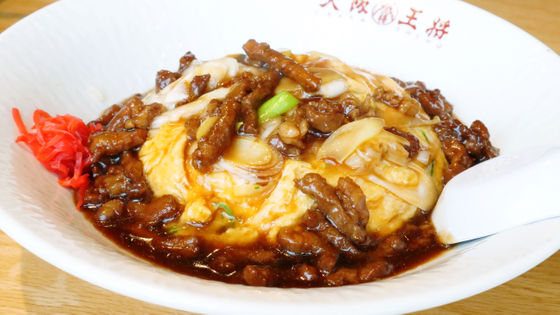 Ingredients such as shredded pork (loose), white leek, etc. that are fully entangled with an angel are on the Tianjin fried rice.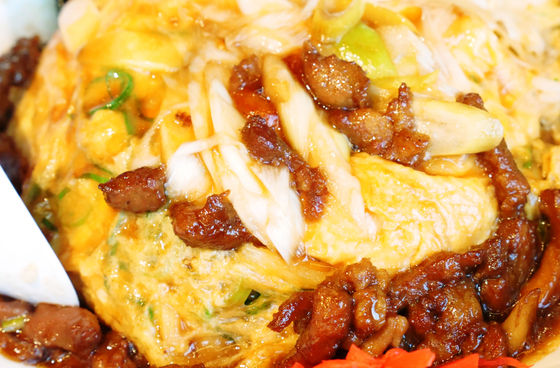 The size seen from above looks like this.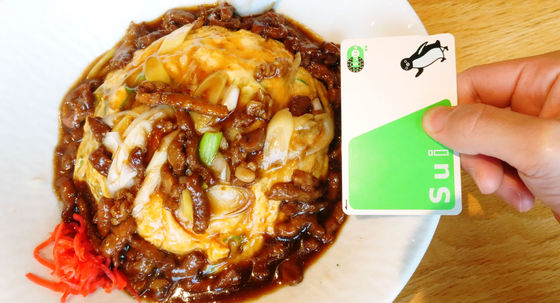 The official saying is that Ruth is 'amakara', but when I try it, the sweetness and spiciness are quite modest. The flavor of pork gradually exudes to the taste of soy sauce-based Chinese-style bean paste, as you chew.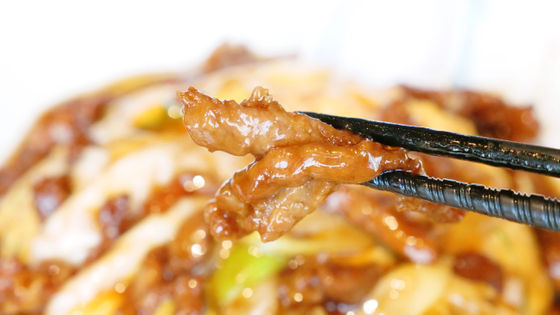 When I put the vetch, it was a simple fried rice with only rice and eggs wrapped in fluffy eggs.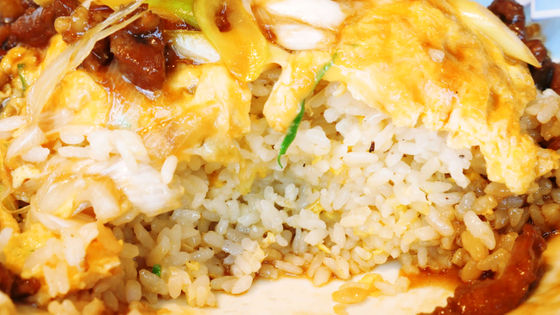 Fried rice, which is simple but firmly seasoned, is a bit monotonous when eaten separately, but when combined with ruthue, it will add a lot of pork and umami flavor. In addition, the texture and taste of crunchy white leek accented the fluffy eggs.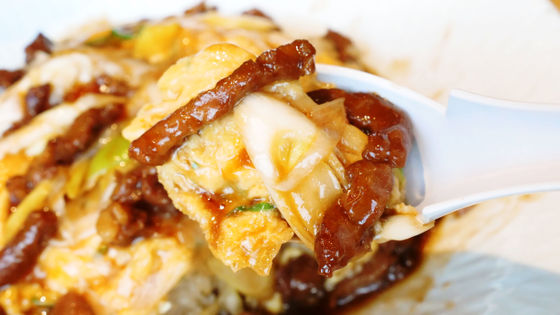 `` The Strongest Meat Yarn (Russian) Tianjin Fried Rice Ever '' is available only for a limited time from March 9, 2020 (Mon) to April 30, 2020 (Thu), and can be eaten by Osaka Osho in Japan except for some stores You. Please note that Iwamotocho, Oimachi, Hirakatashi Station, and Takaida stores have different sales schedules.