Apple announces a program that can repair iPad Air for free, and what devices are eligible?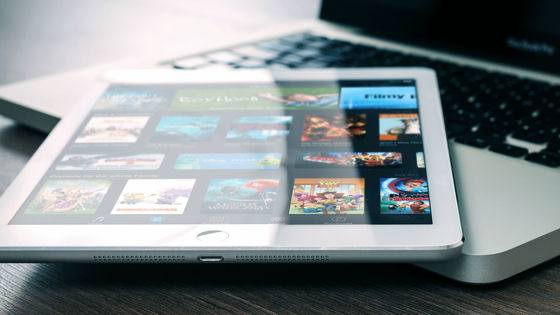 A device that has been confirmed as having problems with Apple saying, `` In certain circumstances, the screen of some iPad Air (3rd generation) may be blacked out, nothing will be displayed and it can not be restored '' Announced a program to provide free repairs.

Repair program for blank screen on iPad Air (3rd generation)-Apple support
https://support.apple.com/ja-jp/ipad-air-3rd-gen-program-for-blank-screen-issue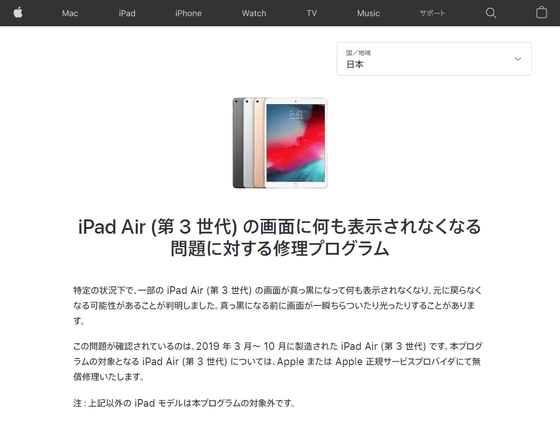 The problem that nothing is displayed on the screen has been confirmed is iPad Air (3rd generation) manufactured from March to October 2019. If you have an iPad Air that is eligible for free repairs, you can ask Apple to inspect your device to verify that it is eligible for repairs. To request an inspection from Apple, you must bring your device to an Apple Authorized Service Provider or Apple Store.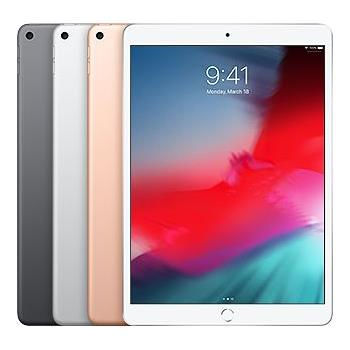 The repair program is only available for the country / region where the product was originally purchased. Also, the repair program for iPad Air (3rd generation) is universal, but it does not extend the normal product warranty period. In addition, Apple has described the program as 'Eligible iPad Air will apply for two years from the date of its first retail sale.'

Apple recommends backing up your iPad Air to iCloud or a computer before sending it for repair. In addition, please refer to the following pages for the preparations to be made before sending out for repair.

Prepare your iPhone, iPad, or iPod touch for service-Apple support
https://support.apple.com/ja-jp/HT201557