I tried to eat `` Yakisoba Omori Super Rich Sauce at Meisei Ippei-chan Night Store '' where the sauce is so rich that you win the triple amount of mustard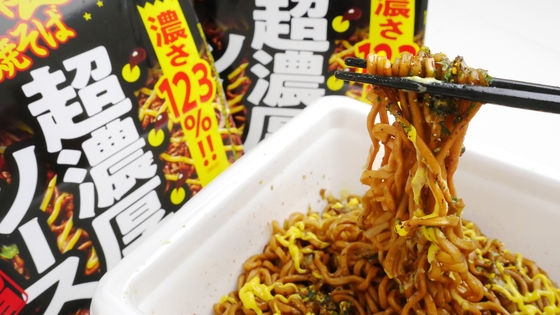 February 17, 2020 (Monday), `` Meisei Ippei-chan's Yakisoba Omori Super Rich Sauce '', which has a rich flavor as well as sauces kneaded into noodles and sauces kneaded into noodles Appears from. I actually ate fried noodles with a flavor that is so rich that it is supposed to be a companion for dinner.

'Yoshisoba Omori Super Rich Sauce at Meisei Ippei-chan Night Shop' (Released on February 17) |

https://www.myojofoods.co.jp/news/8341
Package of 'Yakisoba Omori Super Rich Sauce from Ippei-chan Night Store' Compared to the usual "
Yakisoba Omori of the Meisei Ippei-chan Night Store
", the liquid sauce is 123%, the sauce kneaded into the noodles is 130%, and the mustard mayo mustard is tripled.


The ASCII art of '(゜ д ゜) UMA' is in the lower left for some reason.



The ingredients for the sauce include soy sauce, demiglace sauce, tomato ketchup, and beef extract.




The calories per serving is 740kcal.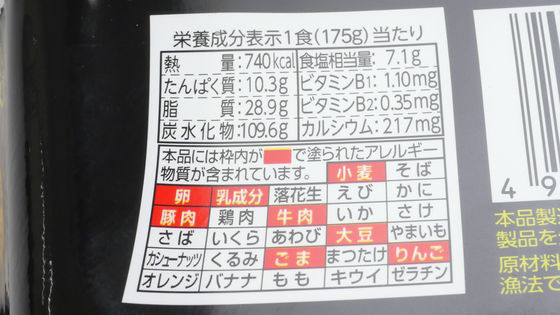 When I opened the lid, it contained a 'liquid sauce', a 'sprinkle', and a specially made mayo with three times the amount of mustard.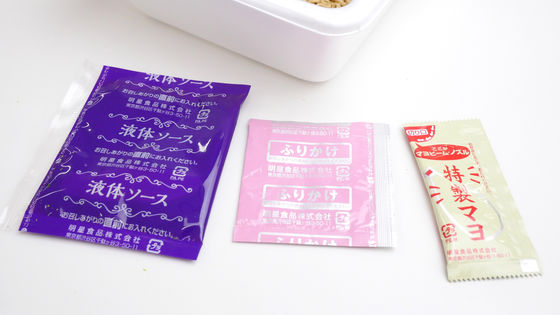 Just add hot water.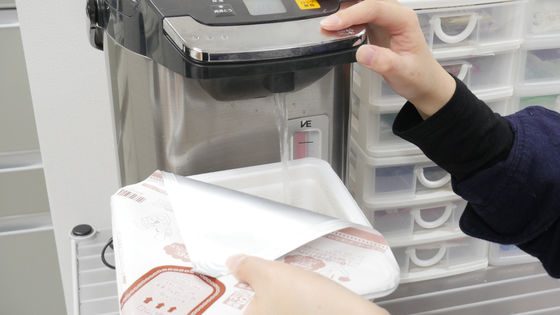 Wait 5 minutes.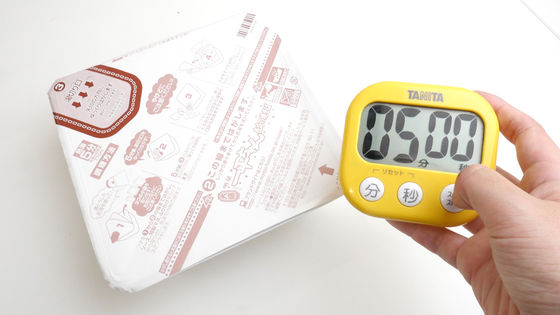 Turn off the hot water after 5 minutes ...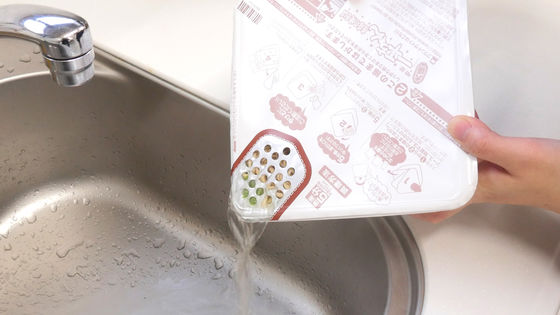 Apply the sauce. As the amount of sauce kneaded into the noodles is also increased, the color of the noodles looks slightly black.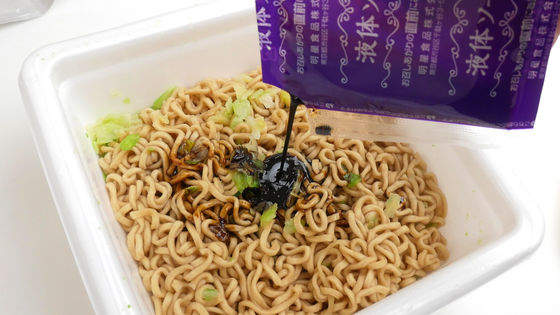 Sprinkle with a specially made mayo and you're done. The mustard scent stimulates the nose.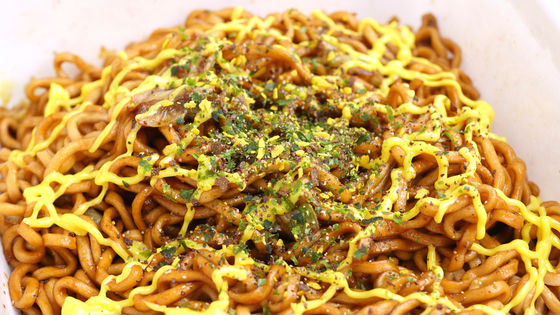 When you try it, the rich flavor of the sauce with the flavor of beef extract based on soy sauce spreads in your mouth. The taste was thick enough to make me thirsty just after eating a bite, and the sticky noodles had a moderate sweetness. In the aftertaste, the irritating stimulus of the mustard remains on the tongue, but the flavor of the mustard in the dark sauce is slightly defeated, so it may be a little unsatisfactory for mustard lovers.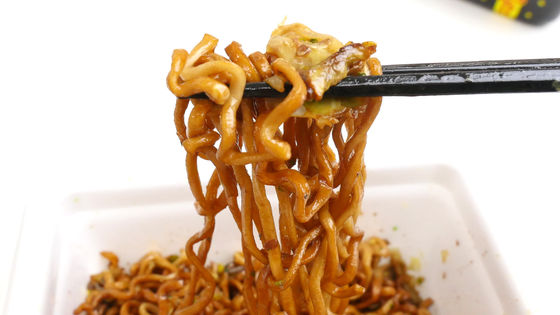 You can purchase 'Yakisoba Omori Super Rich Sauce at Ippei-chan Night Store' at convenience stores and supermarkets nationwide, and the price is 230 yen excluding tax. At the time of article creation at Amazon.co.jp, a set of 12 pieces was available for purchase at 2854 yen including tax.


Amazon | Ippei Akeboshi-chan Yakisoba in a night shop Omori Super Rich Sauce 175g x 12 pieces |