Nausicaa'Omushi 'figure appeared, with a gimmick with eyes changing to'attack color'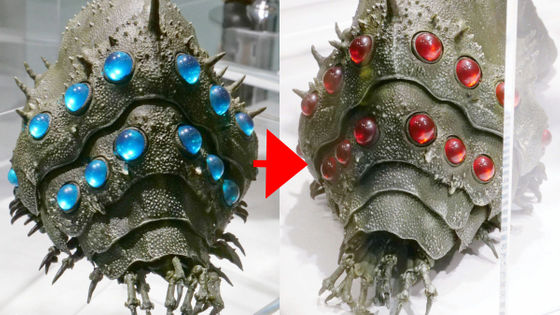 Among the Studio Ghibli works, ' Omushi ' that appears in
Nausicaa
in the
Valley
of the
Wind
, which is one of the most popular, was made into a figure by the modeling artist
Takayuki Takeya
and displayed at
Wonder Festival 2020 [Winter]
. Not only does it have an overwhelming presence as if it were alive, but it also has a gimmick that allows the eyes to change from the normal 'green' to the attack color 'red'.
Sentinel Co., ltd Co., Ltd. / Product Information-Takeya Style Free Figure Nausicaa of the Valley of the Wind
https://sen-ti-nel.co.jp/product-about/29_ghibli/product-about29_001.html
The Nausicaa of the Valley of the Wind was lined up at the Senren booth.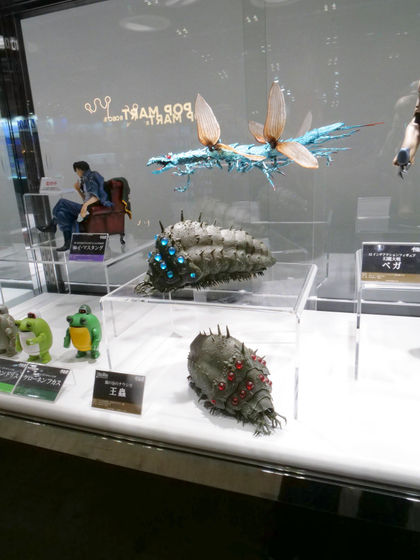 This is the 'Takeya-style free figurine Nausicaa of the Wind Valley King Mushi,' which is a collection of over 300 parts. It boasts the main power of the rot sea.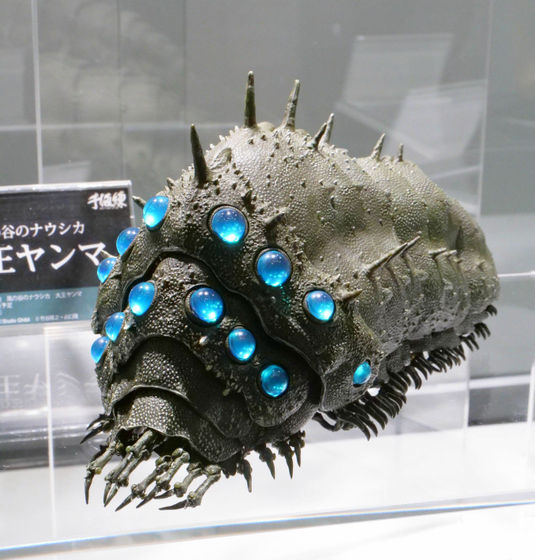 The 14 eyes are reproduced with transparent parts, and their eyesight is overwhelming. The jaw can be opened and closed.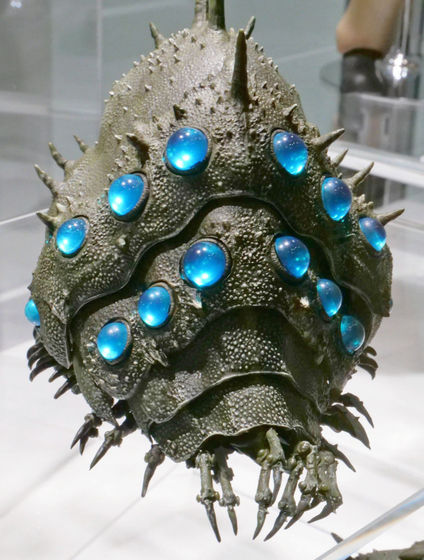 A gimmick allows each eye to change its attack color into crimson.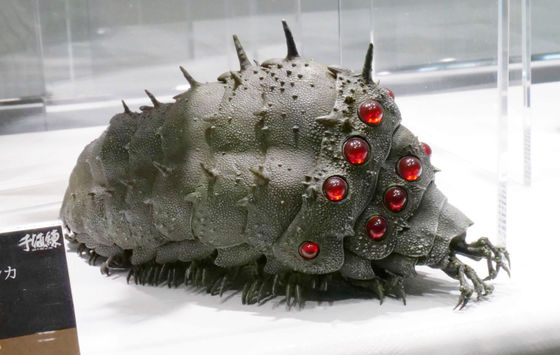 A sense of intimidation to understand why the anger of King Mushi is feared as the anger of the earth.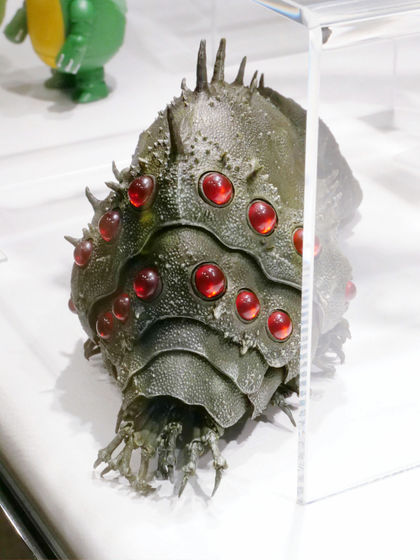 The gimmick that changes the color of the eye is a mechanism that flips the eyeball around as follows.




The outer shell, which is tougher than ceramic and used as a weapon for Nausicaa and Yupa, and also as a material for airplanes, has a realistic texture that even feels vitality. A unique movable joint is installed inside the outer shell, and by sliding each, a gimmick that can expand and contract the body part and bend it is installed. With this gimmick, it is also possible to recreate the 'moving appearance of Ounemue' of Omushi. The prototype was made by Tokuho Fukumoto, Tsuneyuki Ida, and Junichi Taniguchi.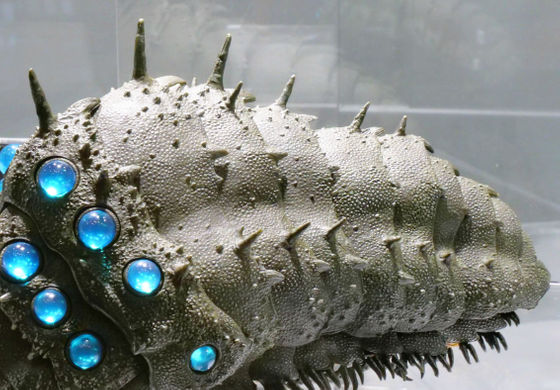 In the Senrenen booth, not only Wang Mushi, but also Daima Yanma, the 'Kaikai Watchman' who appeared first to inform his friends that something was wrong with the forest, was displayed.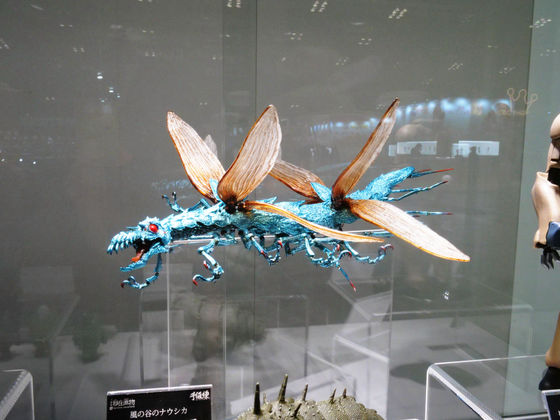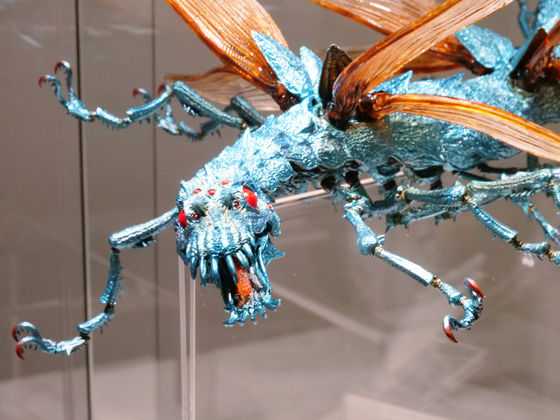 'Takeya style free figurine Nausicaa Ouwashi of the Valley of the Wind' that appeared in Wonder Festival 2020 [Winter] is about 230 mm in length, made of ABS / ATB-PVC, etc., and it is said that it was sold in limited quantity in March 2019. The coloring is different. Amazon.co.jp is accepting reservations , the price is 35,200 yen excluding tax. Daio Yanma is scheduled to be released in July 2020, and the price is 27,000 yen excluding tax.