Too peaky `` AKIRA '' figures appear one after another, a workmanship that wants to be stuck even if it is not a deco assistant though it is a mini size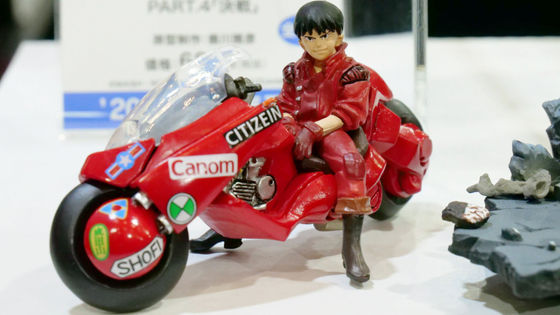 Katsuhiro Otomo
's masterpiece '
AKIRA
', which is also famous for predicting the
Tokyo 2020 Olympics,
will be releasing a live-action movie by
Leonardo DiCaprio in
2021. AKIRA's famous scene has become palm-sized and has appeared in the
Wonder Festival 2020 [Winter]
, which began with the Olympic year.
»MiniQ | Product brand list
https://kaiyodo.co.jp/items/miniq/
For those who were once boys with poor health.
Everyday modest resistance in the palm of your hand. AKIRA in a peaceful living room.
#AKIRA is back in 2019 with the collection figure brand 'miniQ'!
Following 'PART.1 Kaneda' and 'PART.2 Tetsuo', we are accepting reservations for the third 'PART.3 Akira' to be released on February 20, 2008! https://t.co/NE1vJhIkLU pic.twitter.com/QzjfQznSW0

— Kaiyodo Co., Ltd. (@kaiyodo_PR) February 6, 2020


In the miniQ corner at Kaiyodo, Akira's protagonist, Kanada, is the hero of AKIRA, who straddles the motorcycle. 'I can't do it because you're too peaky,' she smiles.



The decals of the famous 'Kaneda's motorcycle' were also properly reproduced.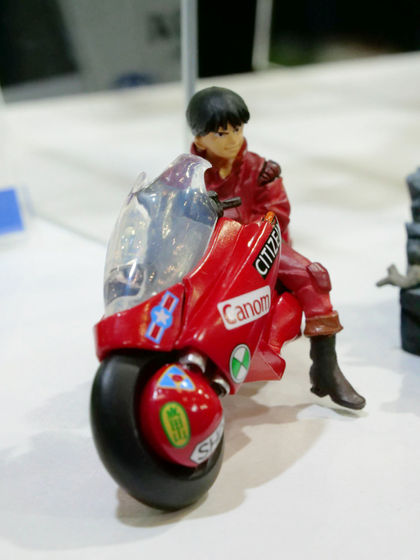 Sitting on the distorted throne is Akira, a psychic boy who is at the heart of the story.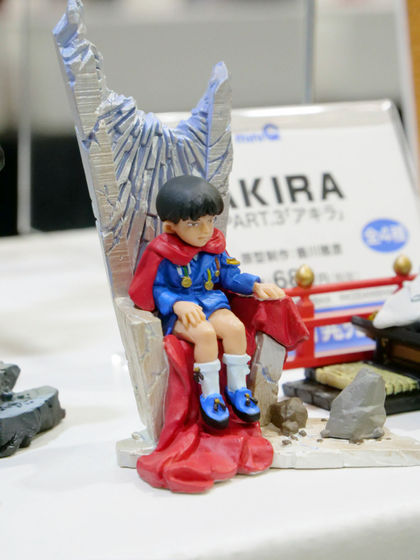 And, the one that emits sharp eyes from behind such Akira ...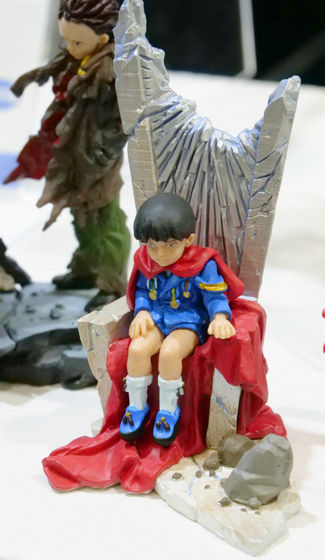 At the end of the line of sight, there was a storage container that had been frozen and sealed with AKIRA apart.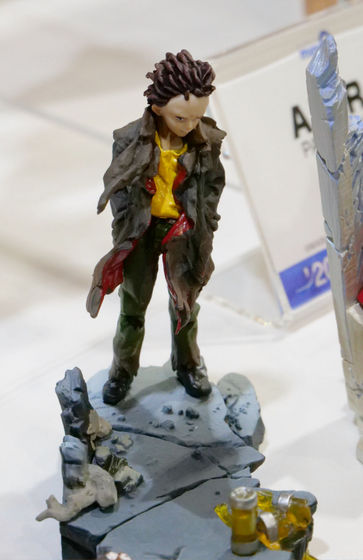 Miyako is the leader of emerging religions in Neo-Tokyo, where the order collapsed.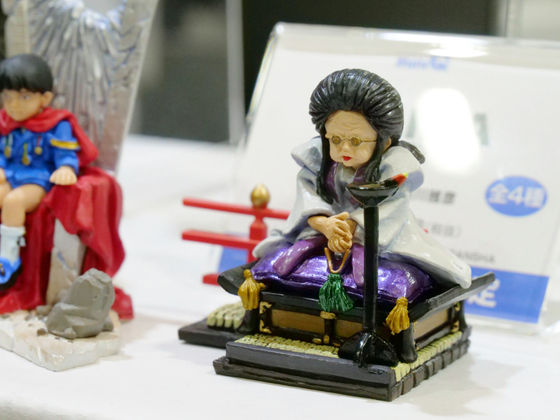 Up to this point, the lineup of '
PART.3 Akira
' released in February 2020, but figures of '
PART.4 Decisive Battle
' released in March are also appearing at the venue.
Colonel Shikishima uses an iron pipe as a stick.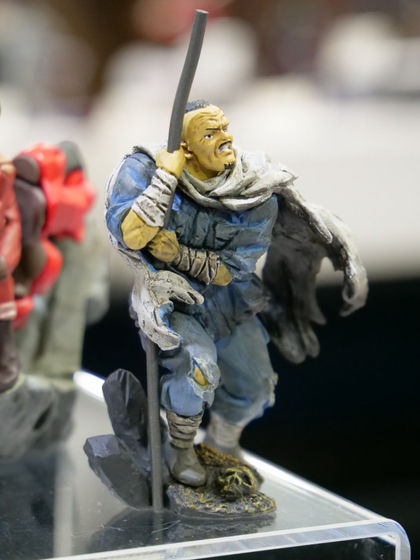 The bitter look that lost the toughness when he was commanding the army shows that the disaster that led to the collapse of the former Tokyo is being repeated.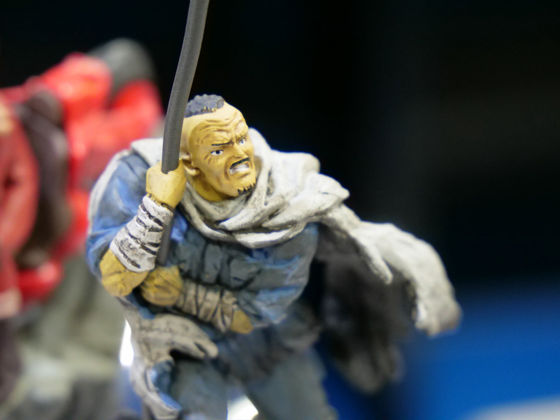 Behind it, Kaneda was carrying a laser gun for the final battle.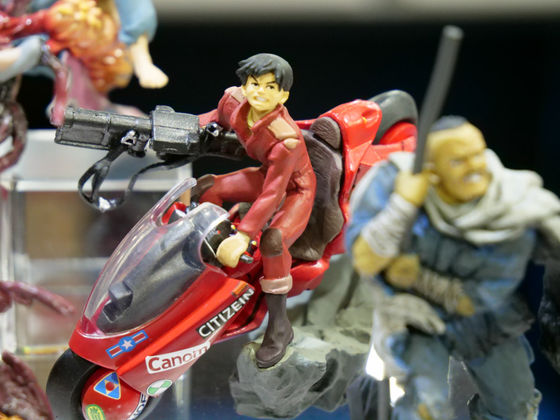 Tetsuo whose power is running away and his body is becoming a mass of meat ...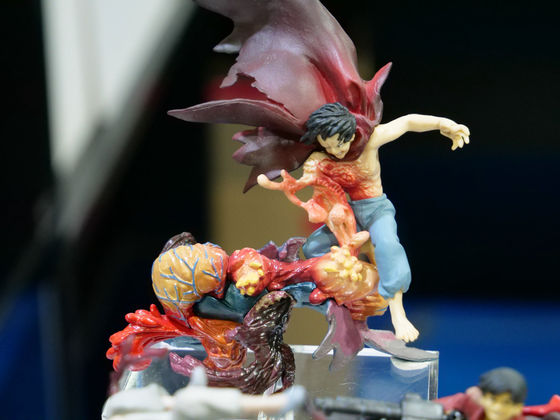 There is also a figure of Kay caught in a piece of meat.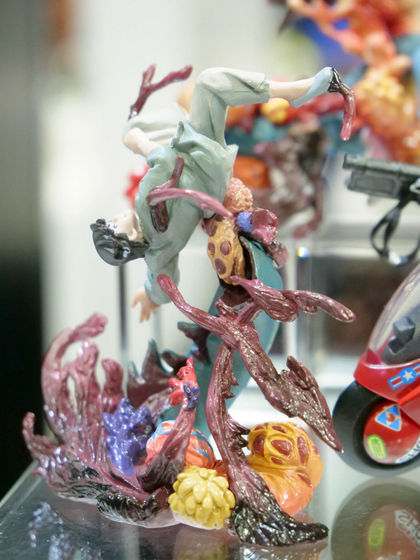 The third miniQ of the AKIRA series 'PART.3 Akira', designed by Kaiyodo's prototype master
Masahiko Kagawa
, is scheduled to be released in February 2020, with a price of 680 yen excluding tax.
It is
available from the
official website,
and you can purchase 6 pieces at Amazon.
Amazon | miniQ 'AKIRA' PART.3 Akira 1BOX (6 pieces) | PVC Figure Store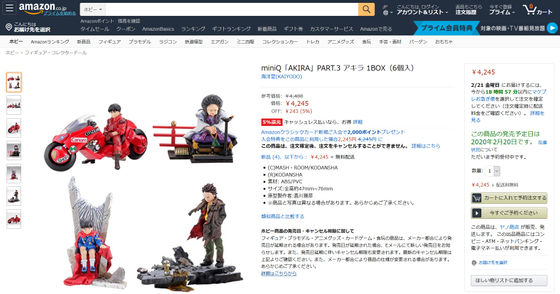 'PART.4 Final Battle' is scheduled to be released in March 2020, and the price is the same as PART.3.