I tried two new products such as Haagen-Dazs's `` Definitive Edition of Caramel Flavor '', such as the rich caramel crispy sand `` The Caramel ''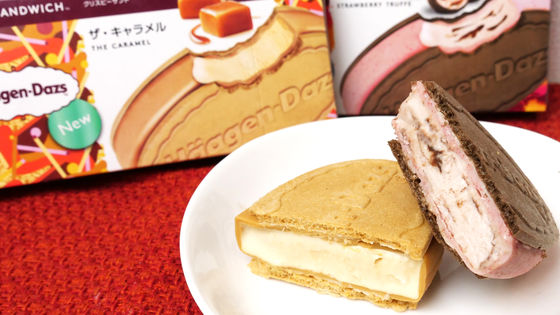 The combination of crispy wafers, crispy chocolate, and rich ice cream is exquisite Haagen-Dazs' `` Krispy Sands' 'series `` The Caramel ' '`` Strawberry Truffle ' 'appeared on Tuesday, January 28, 2020 doing. It is a caramel flavor that was renewed in 2014 as ``
Caramel Classic
'', but The Caramel is called `` The definitive edition of caramel flavor '', I actually tried to see what kind of taste it was .
Crispy Sands The Caramel | Product Information | Häagen-Dazs
https://www.haagen-dazs.co.jp/the_caramel/
Crispy Sandwich Strawberry Truffle | Products | Häagen-Dazs
https://www.haagen-dazs.co.jp/strawberry_truffle/
The package of 'The Caramel' looks like this.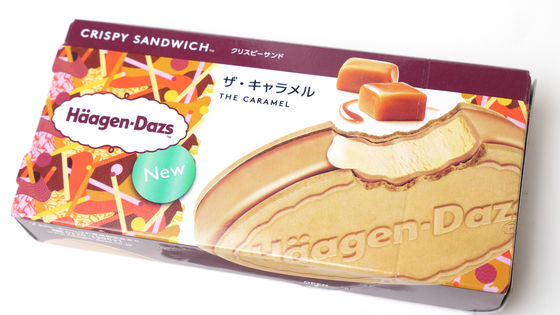 Below is 'Caramel Classic' before renewal. You can see that the package design has been completely redesigned.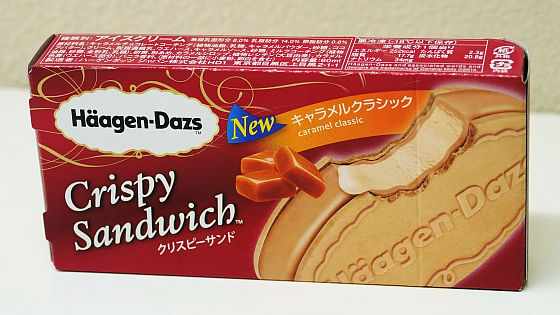 The raw materials of 'The Caramel' include caramel chocolate coating, cream, skim concentrated milk, and caramel sauce. The calorie is 251kcal per one.




Take the contents out of the box ...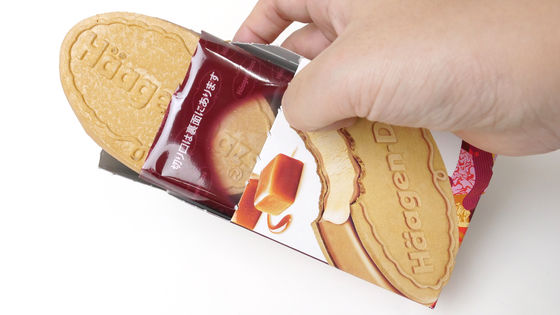 When I compared the size with a transportation IC card, it was slightly larger than the IC card.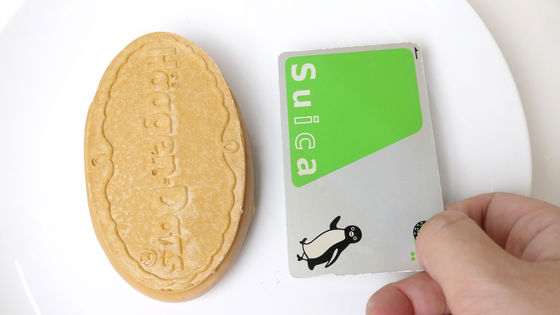 Chocolate coaching has a rich caramel flavor and enhances the flavorful milk ice cream. The fragrance of the wafer, the richness of the caramel, and the sweetness of the ice cream were mixed together, giving an exquisite balance. Perhaps because of the image of 'the taste of milky caramel', the overall sweetness is stronger.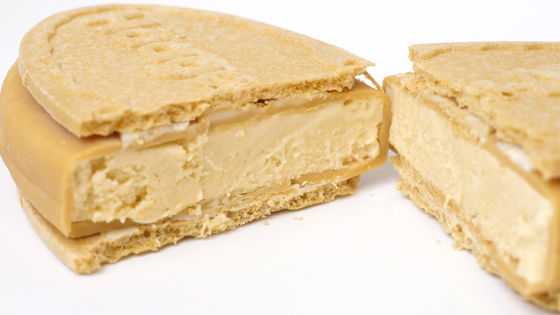 'Strawberry Truffle' is an ice cream with a
truffle chocolate
motif.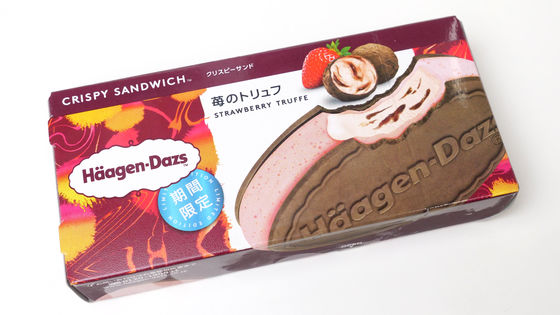 Unlike The Caramel, the ingredients are lined with white chocolate, chocolate syrup, strawberry puree and strawberry powder. Calorie is 249kcal per one.




The size is the same as The Caramel.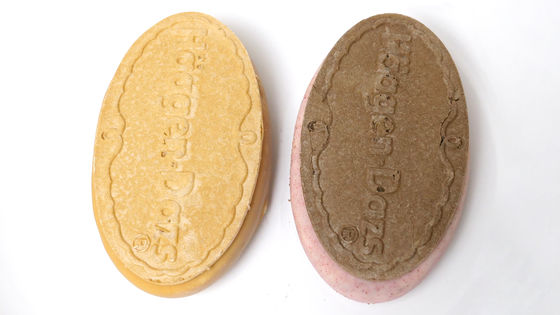 Strawberry truffles are made of cocoa wafers, and chocolate coaching is mixed with strawberry powder.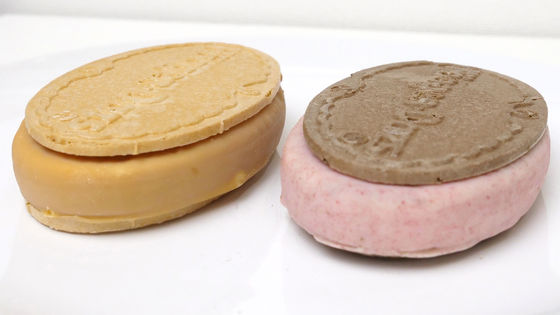 When divided in half, the ice cream contained a ganache sauce inspired by truffles.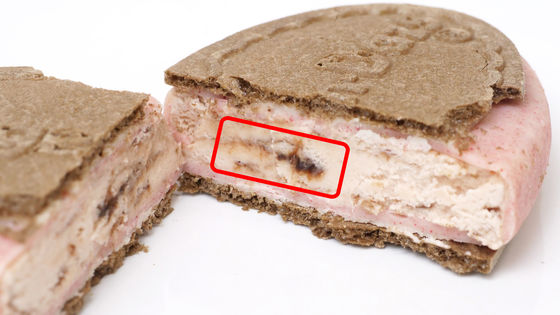 As soon as you eat a bite, the flavor of strawberry spreads from the crisp chocolate coaching. The hint of acidity of the strawberry was also felt from the ice cream, and the bitterness of the cocoa wafer and ganache sauce tightened the whole. Compared to the main caramel, which has a rich sweetness, the strawberry truffle has an adult taste that takes advantage of acidity and bitterness.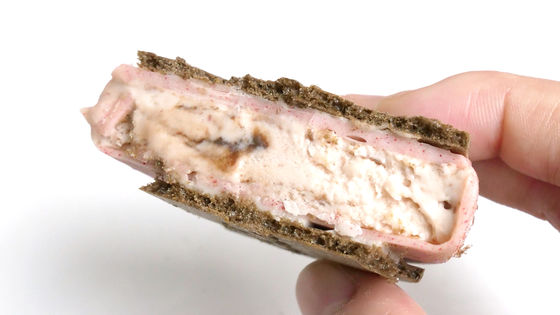 Haagen-Dazs Crispy Sands 'The Caramel' and 'Strawberry Truffle' can be purchased at supermarkets and convenience stores nationwide, and the price is 295 yen each excluding tax.