How has the iPad evolved from the 'big iPhone' in 10 years? Looking back at 10 years since the birth of iPad at a stretch like this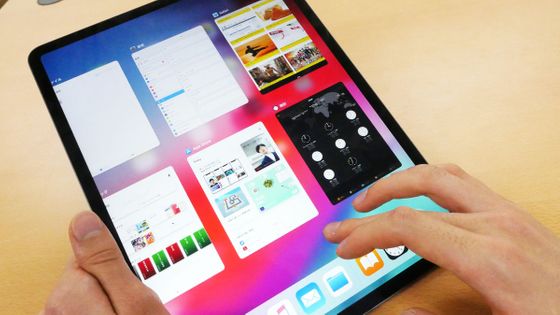 Apple's tablet PC, the
iPad,
was first announced at a new product launch on January 27, 2010, and celebrated its tenth anniversary on January 27, 2020.
Rafael Zeier
, a technology journalist, summarizes the history of surprises and evolution that successive iPads have given people.
Happy Birthday iPad! — ZeiPAD
https://www.zeipad.com/happy-birthday-ipad-10-year-anniversary
The iPad was first introduced to the world on January 27, 2010.
New name of Apple's long-awaited tablet PC is `` iPad ''-gigazine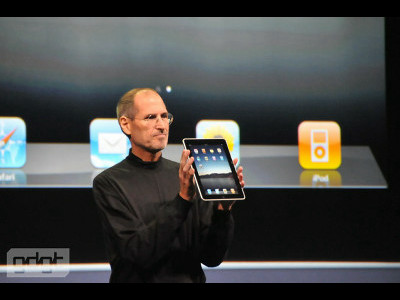 In fact, before the official name of the iPad was announced, it was whispered that Apple's new tablet PC would be called iSlate.
Will Apple announce a new product launch, announcing a new tablet PC `` iSlate (provisional) ''-gigazine

The iPad was developed as a `` fundamental new computer under $ 500 (about 45,000 yen at that time) '' requested by
Steve Jobs
when returning to Apple, but as of 2010 announcement already
iPhone 3GS
It is sold, and there are also voices such as 'iPad is just a big iPhone' 'Who needs an iPad?'
In fact, Zeier also stated, 'I was surprised that Apple's tablet (iPad) was very simple.' But he was immediately fascinated by the iPad. After actually touching the test terminal and checking the iPad, Zeier purchased his own iPad after returning the test machine.
Mr. Zeier, who got the iPad, initially complained that the iPad can only be activated from a PC with an iTunes account and commented, 'I could not believe it as an Android user.' Also, the first iPad could not open multiple apps at the same time and did not support
Flash
, but Zeier used the iPad to read countless newspapers and books on the commuter train I recall that.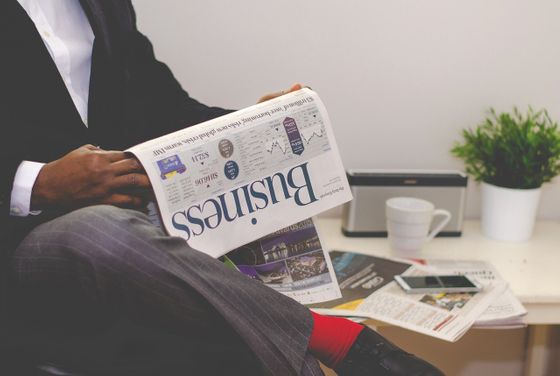 by Free-Photos

When the iPad was launched, Zeier pointed out that the media industry had a 'gold rush-like feel'. Rupert Murdoch , a global media king, said that the iPad was expected to replace the newspapers and bring a revolution and digitization to reading, such as launching a news app for the iPad called 'The Daily'.

In addition, Zeier said that the mood of the gold rush was not only in the related industry but also in Apple itself, and the sale of the iPad itself was also for the first few years, such as releasing the successor iPad 2 immediately in 2011. It was very good.

A thorough explanation of the `` iPad 2 '' released on March 25 with high resolution images, exactly a `` legitimate evolution '' model-gigazine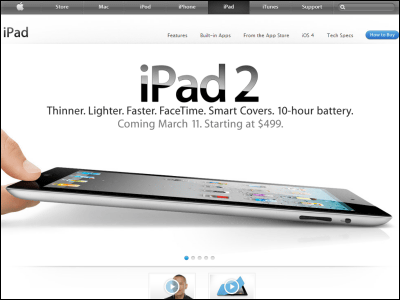 Mr. Zeier did not dare to touch the iPad 2, he said that he replaced it after the third generation iPad came out.

Apple announces a new iPad, becoming a `` device that has reached a new dimension ''-gigazine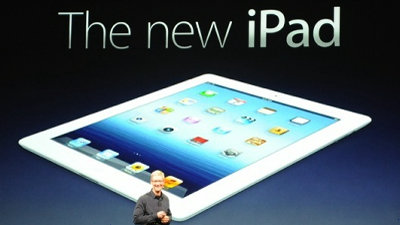 However, unexpectedly, less than a year after the appearance of the third-generation iPad, the fourth-generation iPad appeared, and Zeier stated that it was very frustrating. At the same time as the fourth-generation iPad, the small iPad mini series was announced, further buzzing the iPad boom.

7.9 inch `` iPad mini '' and `` 4th generation iPad '' equipped with ultra high definition display appeared-gigazine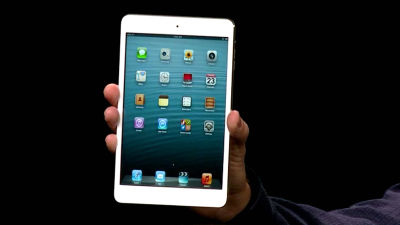 On the other hand, Murdoch's The Daily made efforts to reduce costs, such as reducing headcount and restricting the display format, but it was announced that it was finally ended . Unfortunately, Zeier points out that the idea that the iPad is a gold mine in the media industry has failed.

Zeier also acknowledges that Microsoft has flirt with the Surface Pro 3 announced in 2014. Surface Pro 3 with keyboard, pen, high-performance OS seems to be exactly the device Zeier was seeking, even at the venue of Apple's new product launch, Zeier seems to have used Surface Pro 3 is.

The domestic release date and price of the new terminal `` Surface Pro 3 '' that Microsoft seriously announced will be announced-gigazine



In the meantime, Apple had announced the thin and light iPad Air series, but sales weren't much, Zeier noted.

The thinnest, lightest and most advanced `` iPad Air '' official movie in the history of the iPad series-gigazine



However, iPad Pro finally announced in 2015 is a large tablet terminal equipped with Apple Pencil and Smart Keyboard, and it was said that it was very high performance and highly reliable.

Apple's `` iPad Pro '' finally released, including a movie that understands the best performance ever-gigazine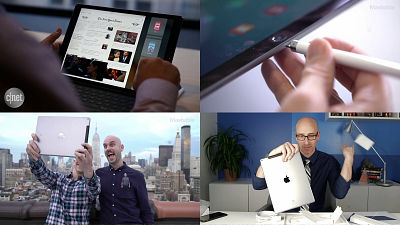 So Mr. Zeier became an iPad user again, and finally got a tablet terminal of the optimal size for work with the 9.7 inch iPad Pro that appeared in 2016.

`` IPad Pro '' newly reduced to 9.7 inches, also compatible with Apple Pencil-gigazine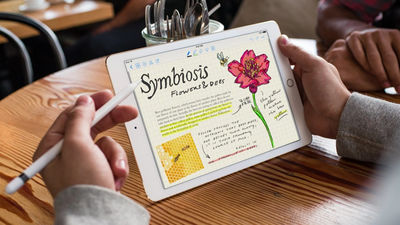 Also, what Zeier describes as 'the last piece' is 'iPadOS,' an OS dedicated to iPad. Zeier says that the advent of iPadOS has made it possible to connect the iPad to external storage and use it, as well as to use a mouse.

A new OS `` iPadOS '' dedicated to iPad has appeared, iPad is goodbye to iOS-gigazine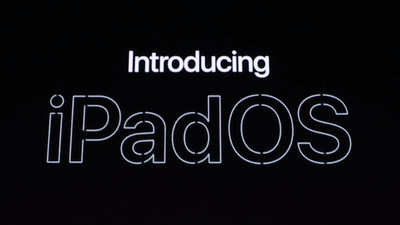 In recent years, iPad sales have been recovering, and cheap iPads have appeared as they were when the iPad was first announced.

A new 10.2 inch iPad has appeared, the price is from about 35,000 yen-gigazine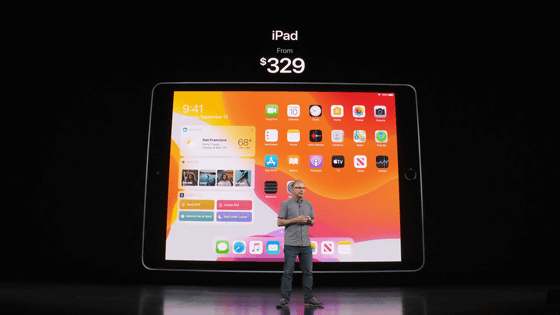 In the past, iPads played a major role as devices for reading newspapers and books, but now low-end iPads can edit movies, photos, and create websites. 'The iPad is no longer the future of big iPhones and newspapers. In the last decade, the iPad has become a full-fledged computer,' Zeier said.